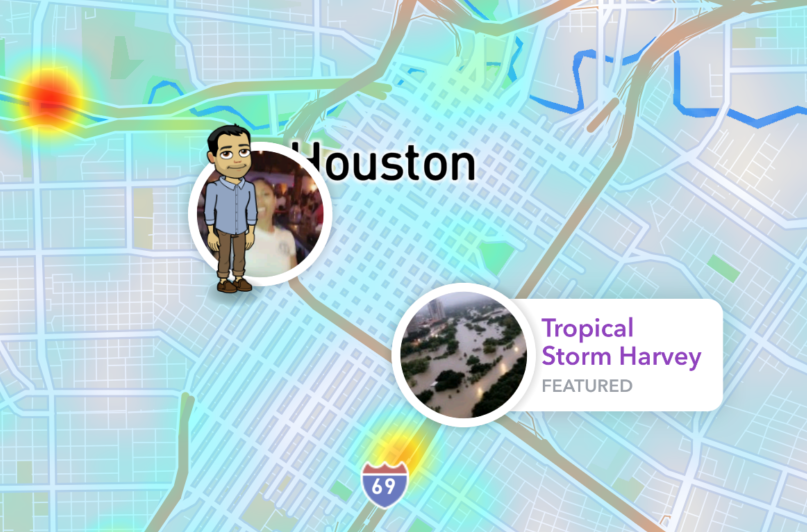 #Business
How Hurricane Harvey helped Snap Map shed its 'creepy AF' status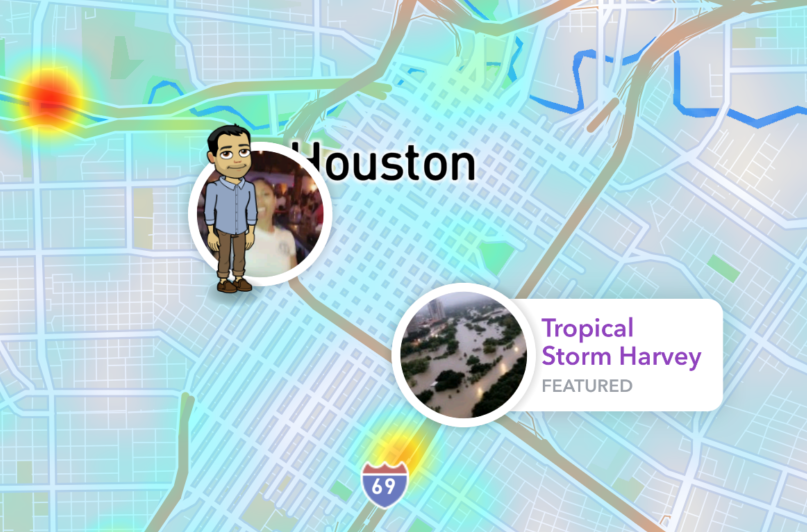 Snapchat's Snap Map debuted in June this year, but it wasn't until Harvey flooded Texas in late August that the nifty location-sharing tool finally got its moment in the sun (no pun intended).
For the uninitiated, what Snap Map does is allow you to see on a map where your friends are. They would be illustrated by cute little caricatures called Actionmoji. You can select who can see your location – every friend of yours or a select few – and there's even a 'Ghost Mode' for all those times when you don't want to share your coordinates.
And yet, Snapchat received a lot of flak from privacy advocates who were quick to declare this new feature as creepy and hailed it as a stalker's paradise.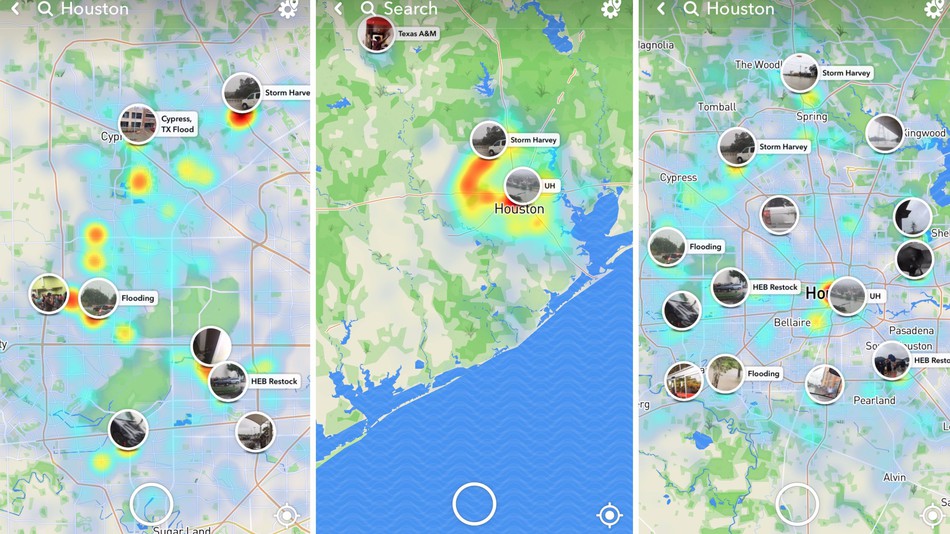 That changed last month when people started looking for a first-hand account of what's happening in Houston. Snap Map really came into its own via the public 'Our Story' feed which shows anonymized, real-time photos and videos from hot spots or trending locations around the world.
In the 86 hours that Harvey unleashed its full fury on Texas, Snap Map's Our Story stream received between 250,000 to 300,000 submissions. Houston Public Media, in fact, encouraged people trapped in the affected areas to use the service to stay aware and informed.
Since Snap Map's geotagging tool is quite precise, those in trouble could find out where the nearest shelter was, or where volunteers were distributing food and supplies. People who had evacuated the flooded areas and were worried about their friends and property used the tool to check in on the damage.
One Reddit user posted, "Snapmap (sic) is my lifeline right now. I have close friends in Houston and have been monitoring this for days with a heavy heart from Austin. Thankfully, one just got rescued by coast guard boat!"
Another said, "I've been worried about not hearing from my best friend in hours. According to the map, it seems like she's okay."
And those who had criticized Snap Map in the past were forced to rethink their decision:
I made fun of the Snapchat map feature but it's cool af watching all those snap stories of Harvey

— Em (@emily1717m) August 26, 2017
Now, we may not be able to quantify Snap Map's exact contribution in Harvey relief efforts, but there's no doubt that the location-based tool has played an invaluable role in humanizing a disaster – for both those who were stricken by it and those who were watching from afar.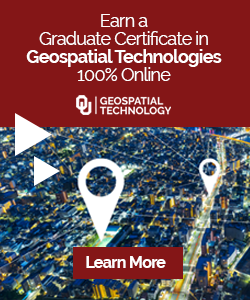 The community is supported by:

Next article
#Environment
Harvey's insane lightning mapped by NOAA is both spectacular and scary
Earlier this year, NOAA calibrated and validated the earth viewing instruments on GOES-16, its most advanced weather satellite. Among these instruments was the Geostationary Lightning Mapper (GLM), the first lightning detector in a geostationary orbit. It was tasked with one job: Continually look for lightning flashes over the Americas and adjacent ocean regions.
Apart from potentially deadly cloud-to-ground strikes, the GLM can also detect in-cloud lightning, which often occurs five to 10 minutes in advance. This window gives weather forecasters the much-needed time to warn those involved in outdoor activities about the developing threat.
Hunting for lightning is also important because it lets forecasters know when a storm is forming, growing and becoming more dangerous. According to NASA, rapid increases of lightning are a signal that a storm is strengthening quickly and could produce severe weather. Which is exactly what happened on August 25 when Harvey smashed into Texas as a category 4 hurricane.
The GLM watched Harvey's every move, capturing the optical lightning emissions. These have now been released by NOAA in the video below and you can see the lightning bolts in form of small yellow flashes:
You can notice that the outer bands are witnessing more intense lightning than the eye wall initially. But as the hurricane reaches its peak intensity, the eye wall becomes more electrified. NOAA explains that the thunderstorms end up 'training' over the same place because of the slow movement of the hurricane and the mesoscale environment. And this training process is what led to much of the flooding in Texas.
So, what did you think of the video: spectacular or scary?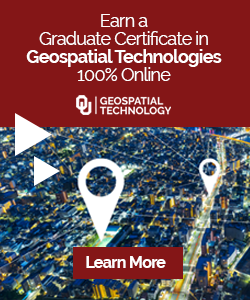 Read on