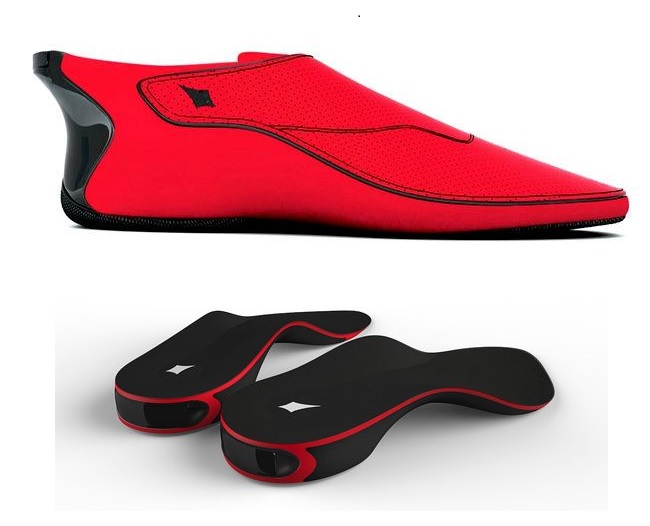 #Business #Ideas
Run and walk with smart shoes – Lechal
Undoubtedly, we are in a smart world with smart gadgets, smart technologies, smart innovations and smart people too. Added to all the smartness, GIS and GPS technologies are making our world much smarter in location based gadget world. Thanks to Google Maps and other mapping and navigation apps that have enabled us to find location very easily and travel around an unfamiliar area without getting lost.
However, it is evident that, most of the times we end up looking at our smart phone continuously in order to see where we are, rather than paying attention to what our surroundings are. In this case, wouldn't it just be easier if someone nudges you when you had to take a turn and helps you to put you in right direction?
That's exactly what "Lechal", a smart shoe and shoe insole does! The Bluetooth-enabled smart footwear will sync up with an app on the user's phone, which is connected to Google Maps. Once a user inputs their destination, the app will command the left and right shoes to vibrate, indicating the user which way to turn to reach their destination. The shoes are also gesture sensitive, so that favourite places can be pinned/saved with a simple foot tap gesture over the place and the information can be saved in your smartphone without opening your mobile and instruct to do so.
Ducere Technologies, which produces such smart shoes, was initially founded by two Indian engineers, Krispian Lawrence and Anirudh Sharma, who had graduated and worked in the U.S. and now offering employment to nearly 50 employees in the city of Secunderabad in the newly-formed southern Indian state of Telengana.
These shoes, "Lechal" which means "take me along" in Hindi, have initially been developed to help the blind who rely on walking canes. Though the product might priced between $100 and $150, the company is also tying up with non-profit organizations and eye institutes to sell Lechal products to the visually challenged at a more affordable price.
Sources: Wall street journal and NXTInsight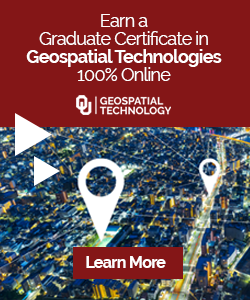 The community is supported by:

Next article
#Business #Environment
Building Together an Open Collection Of Historical Maps: Discover the Wikimaps project
The biggest challenge of our times regarding geographic information is to process and organize a massive amount of data from various sources, with various dates and especially, formats. Big data is about processing a huge and diversified volume of information, with high velocity and high relevance – which is what Google pretty much succeeded to do so far with the internet.
How about geographical information? How about the huge amount of maps, data points, places, layers of thematic information all the villages, cities, private corporations, land authorities, NGOs and other organizations have put together for centuries? How about this extremely rare and unique knowledge everybody has in their basement without even knowing it is here?
[The Wikimap Project Facebook Group]
Galleries, libraries, archives and museums (the GLAMs) are the keepers of this unsuspected information, for the common good. How about we – you and me, the average citizen – succeed to dig out, put together, standardize and classify this dusty pile of historical maps and place related data and turn it into an open, free and smart online catalogue?
That is the goal and ambition behind wikimaps, the wikipedia project to collect historical maps. It might look simple, but there is a serious technical challenge behind it. Every company in the world is currently struggling to find solutions to keep velocity and relevance going while collecting trillions of data per minute. Every company is trying to find highest the added value in the mess (and masses) of data to improve their product and open new ways of consuming and informing. The spirit is more knowledge-oriented than business-minded regarding the wikimap project, but that is one more great initiative that will definitely contribute to collect and order our geographical legacy.
Wikimaps is a project where wikimedians work together with GLAMS (Galleries, Libraries, Archives and Museums) to collect old maps in Wikimedia Commons. The project will offer tools for georeferencing the maps via crowdsourcing, and make them available for historical mapping with the OpenHistoricalMap project. The information gathered from the maps will contribute to a historical gazetteer, a place name index across times.

Currently an enormous amount of maps are locked in archives. They have not been digitized, they are behind cumbersome user interfaces or copyrights limit their use. In most cases the map is just an image and does not align with real world coordinates. The Wikimaps project hope to change that!
[The Wikimap Project Facebook Group]
One example of the hidden treasures we can find in archive and their impact on our understanding of the world: In September of 1861, the U.S. Coast Survey published a large map, just under three feet square, titled a "Map showing the distribution of the slave population of the southern states of the United States." Based on the population statistics gathered in the 1860 census, and certified by the superintendent of the Census Office, the map depicted the percentage of the population enslaved in each county. Source: http://lincolnmullen.com/blog/the-spread-of-american-slavery/   Also, one interesting slideshow to know more about the project: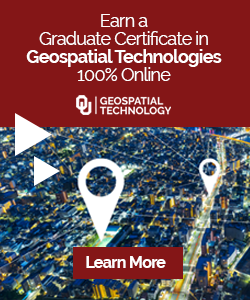 Read on