#Business
RIP WorldView-4: Remote sensing community loses an icon
A week into the New Year and we have received heartbreaking news from DigitalGlobe, a division of Maxar Technologies. High-resolution commercial earth observation satellite, WorldView-4, has experienced a failure in its control moment gyros (CMGs) and can no longer point correctly. This "loss of an axis of stability" means that WorldView-4 will likely not be recoverable, nor will it be able to produce usable EO imagery anymore.
With a net book value of approximately $155 million, WorldView-4 was barely two years old at the time of this failure. For now, the satellite has been put in a safe configuration and its location and health will continue to be monitored by Maxar, a press statement said.
You may remember, the launch of WorldView-4 was plagued by mishaps as well. Wildfires at the Vandenberg Air Force Base in California kept the geospatial community waiting for almost two months before the satellite could take to the skies in November 2016. But given the demand for its crystal-clear, 30-centimeter commercial satellite imagery, 60% of its potential future revenue was under contract months in advance, driven primarily by defense and intelligence customers.
In fiscal year 2018 alone, the satellite generated revenues of $85 million (approx.) for Maxar. And now, the company needs to find ways to meet the commitments and obligations of its existing customers. Some of that demand will be met through Maxar's other commercial space brands including MDA, SSL, and Radiant Solutions. For the rest, the space technology solutions provider may need to rope in outside resources. In any case, WorldView-4 is insured for $183 million, and Maxar intends to seek full recovery for its loss.
However, the failure does beg the question: Could it have been prevented? When the International Space Station can use robotics operations to maintain its external payload attachments, can satellites not be manufactured with a service model in mind?
Jonathan Goff, President and CEO of Altius Space Machines, an orbital logistics company, certainly believes so. For him, the answer lies in developing interfaces and vehicles that would allow a satellite to be serviced on-orbit, saving hundreds of millions in replacement costs. "With our MagTags magnetically-latched plug-and-play interface that we're developing for NASA/DoD, plugging in a replacement CMG would be a straightforward option," Goff explains. However, "the challenge is seeing if we can get any people to put these interfaces on their vehicle today even though servicing vehicles don't yet exist."
As Goff works through that chicken and egg problem, we would like to know your views on satellite servicing in the comments. For now, let WorldView-4 RIP.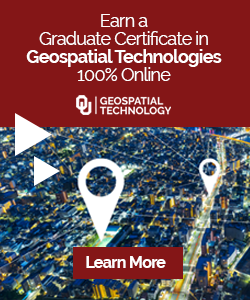 The community is supported by:

Next article

#Ideas #Science
Calling Geo-Researchers: Help Us by Blogging Your Work!
We want to bridge the disconnect between Geo-research and Geotech.
Geographic information systems (GIS) was once a mere concept of quantitative and computational geography. Thanks to Michael Goodchild, research on key topics such as spatial analysis and visualization were formalized.

While serving as an assistant professor, Roger Tomlinson worked as the manager of the computer mapping division at Spartan Air services. His pioneering work to plan and developer the Roger Tomlinson's pioneering work to initiate, plan, and develop the Canada Geographic Information System resulted in the first computerized GIS in the world in 1963. Both of these legends were working in the university when they changed the future by creating what we today call GIS.

Fast forward to today, What are scientists and researchers doing with location data? What are the biggest research projects in the universities concerning geospatial data and analysis? Once finished with our studies or academic careers, it is easy to be distanced away from the research world. At Geoawesomeness, we would like to do our part to bridge the disconnect between Geo-research and Geotech and help usher in further innovation and collaboration in the industry.

So far…
At Geoawesomeness, we've previously helped researchers with their work by sharing information about their research surveys and by blogging about the state of GIScience. Knowing that there are so many research institutions working in the domain of GIScience and that many other topics are becoming inherently location-based, we have barely scratched the surface when it comes to showing our audience what's going on at the forefront of science! No one knows about the latest happenings in the research world better than you researchers working in the field!

Hence, we have decided that we are actively going to invite more people to write about their work and research with the rest of our community. We're very curious about what problems you're trying to solve, what approaches you're taking, and what you've learned so far. Writing about your research will help you reach a wide and enthusiastic audience, with Geoawesomeness reaching over 170 000 page visits each month! It will also help accelerate the adoption of geotech across the world, positively helping impact our communities. We hope that our Georesearch initiative can also expose you to other areas of research and get connected to other researchers and geogeeks.

We are passionate about exploring the intersection of science, technology, and location and usually write about all topics where we see such a connection. While the definition of a geo-topic is open by nature, just to give you a better example,
We're interested in
AR/VR,
autonomous driving, computer vision, navigation,
big data (geospatial),
blockchain, decentralization
citizen science
drones, remote sensing, photogrammetry
location intelligence, location data analytics,
machine learning, AI
mobility as a service, smart cities, and many more!
If you are working as a researcher either at the university or at a research lab, this is your chance to share your work outside the academic world. Who knows? Perhaps your work is going to change the industry just like how Michael Goodchild and Roger Tomlinson did in the past century. Send me an email or say hello to us via Twitter 🙂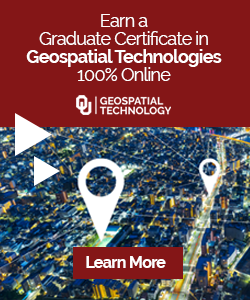 Read on