#People
Reality Capture, Drones and Analytics – GDM #15
Drones are a huge game changer for the construction industry. The combination of drone data for outdoor tracking and 360 visualisation for indoor inspection enables a new level of reality capture that is changing the processes on construction sites.
We teamed with our friends over at DroneDeploy and AutoDesk to discuss how the fusion of indoor and outdoor photogrammetry data changing the game in the construction industry.
Join us at the 15th Geoawesomeness Digital Meetup to learn about the geospatial technology behind complete site reality capture, how it integrates with CAD workflows, and how it improves the construction lifecycle.
If you haven't already done so, here is the registration link.
Summer of Construction!
P.S: This summer is really turning out to the summer of construction for the team at Geoawesomeness, on 5th of August, we have another event together with Komatsu and Cesium. Learn more about the 16th event here.
It's your event! The Geoawesomeness Event Playbook
Do you have something to say during the event?
Geoawesomeness Digital Meetup is your event! Networking and community are at the heart of what we do, therefore, please do make use of the dedicated community time to take the (virtual) stage and talk to the audience directly. Sounds interesting? Send us an email.
Spread the word
If you like the agenda of this meetup and think a colleague or friend might find it interesting to attend the event, do let them know. Here is the registration page again. The more the merrier 🙂
Supported by DroneDeploy 
Big shout-out to Rod, Jeremy and the DroneDeploy team for supporting and sponsoring this meetup!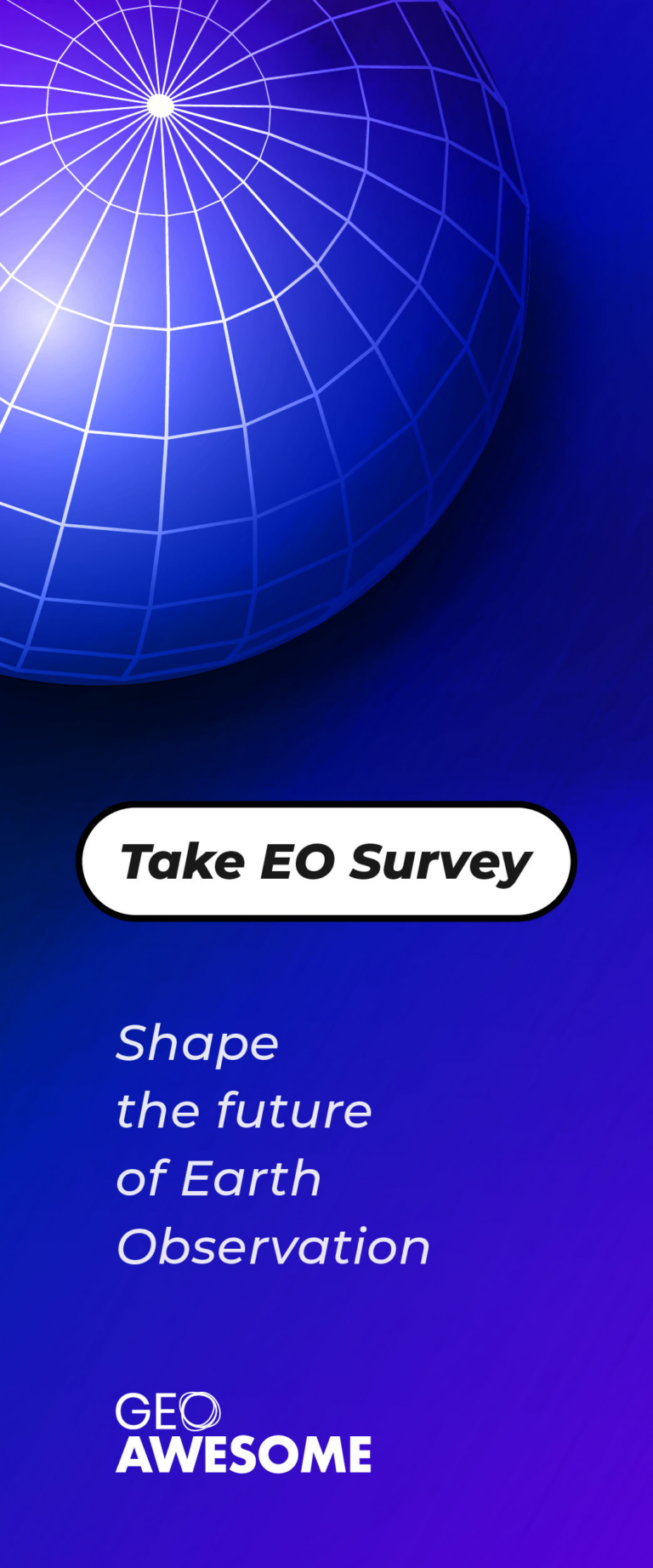 The community is supported by:

Next article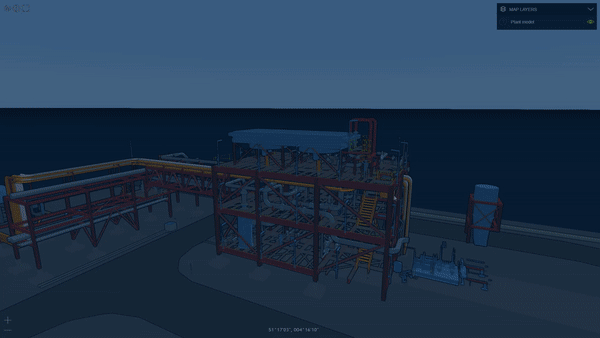 #Business #GeoDev
This SDK will let you build the fastest 3D geospatial apps in a cloud-based environment
There are a few geospatial software releases that I follow regularly, as their new features are always relevant. One of those transforming the industry is Luciad — a Leuven (Belgium) based company, acquired by Hexagon back in 2017, that builds one of the most powerful cloud geospatial visualization and analytics SDKs around.
Last year, I covered the release of Luciad's 360 panoramic images feature, which enabled a level of integration of panoramic and other geospatial data previously unseen in cloud-based apps but the software got my closer attention when I saw a video (with a talk posted by Rami Abielmona of Larus Technologies) that showed a powerful, real-time geospatial app that had been developed for military applications. Based on LuciadRIA, the tool combined geospatial analytics and Deep Learning for tactical situational awareness.
The latest release of LuciadRIA brings again some news that are worth sharing with the geospatial community. Amongst several interesting new features, there are three that I would like to highlight: The support for WebAssembly, the addition of dynamic metadata to 3D meshes and the new visual comparison tools
WebAssembly
This first feature is all about performance—which can be a major issue for data-heavy geospatial applications. A large part of LuciadRIA is C++ code that now runs on WebAssembly.
WebAssembly (or Wasm) is a fairly new web technology that delivers code in binary format, offering near-native performance. In practice, it means that your applications will be much faster and more responsive—particularly important when trying to reduce the load time of big geospatial datasets.
The binary format reduces code size by more than 40%, which means that it downloads faster and is parsed faster by your browser, resulting in quicker loading times (by over 70%). This all leads to better performance for highly dynamic applications. Another side effect of the much smaller data size is that the compiling times are up 84% swifter, which will be certainly appreciated by developers.
3D meshes with dynamic information
Anyone who has ever wanted to integrate CAD/BIM models with geospatial data and generate geospatial visualizations has had a hard time! BIM models have a dynamic nature and can be updated by multiple users at the construction site every few minutes—or even seconds.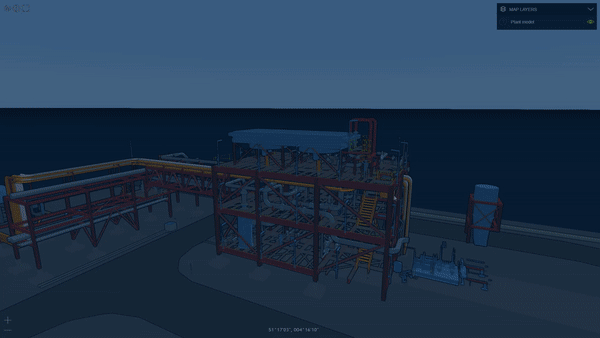 With the new release, LuciadRIA can stream external information such as IoT sensor data, or permit details to an existing 3D visualization, mapping data to the objects in the 3D mesh dataset using the available object IDs. As a result, you can run queries on this metadata, and use it for the selection and styling of the meshes, based on attribute values. For instance changes in the temperature will update the colour of the mesh.  It makes the integration of geospatial data and other data (such as BIM) much easier and faster.
If you're interested in the topic, I recommend that you listen to this podcast from Mapscaping, which discusses just such integrations, and the challenge of streaming massive geospatial datasets in a cloud-based environment.
Visual comparison tools
Another interesting feature is the new swipe and flicker controls, which enable the user to visually compare two datasets of the same area to detect patterns and anomalies. The feature is not entirely new for the geospatial community, but Luciad has added it for both 2D and 3D datasets in their browser solution, which creates a whole new set of possibilities.
To learn more about the release, please take a look at this video, where Robin Houtmeyers and Glenn Croes from Hexagon explain the updated LuciadRIA platform in detail. You can also have a look at the demos and documentation here.
I always look forward to Luciad releases and once again, they don't disappoint. The new features are taking the whole geospatial community forward, with a faster engine and powerful integration possibilities. Great job again Luciad team!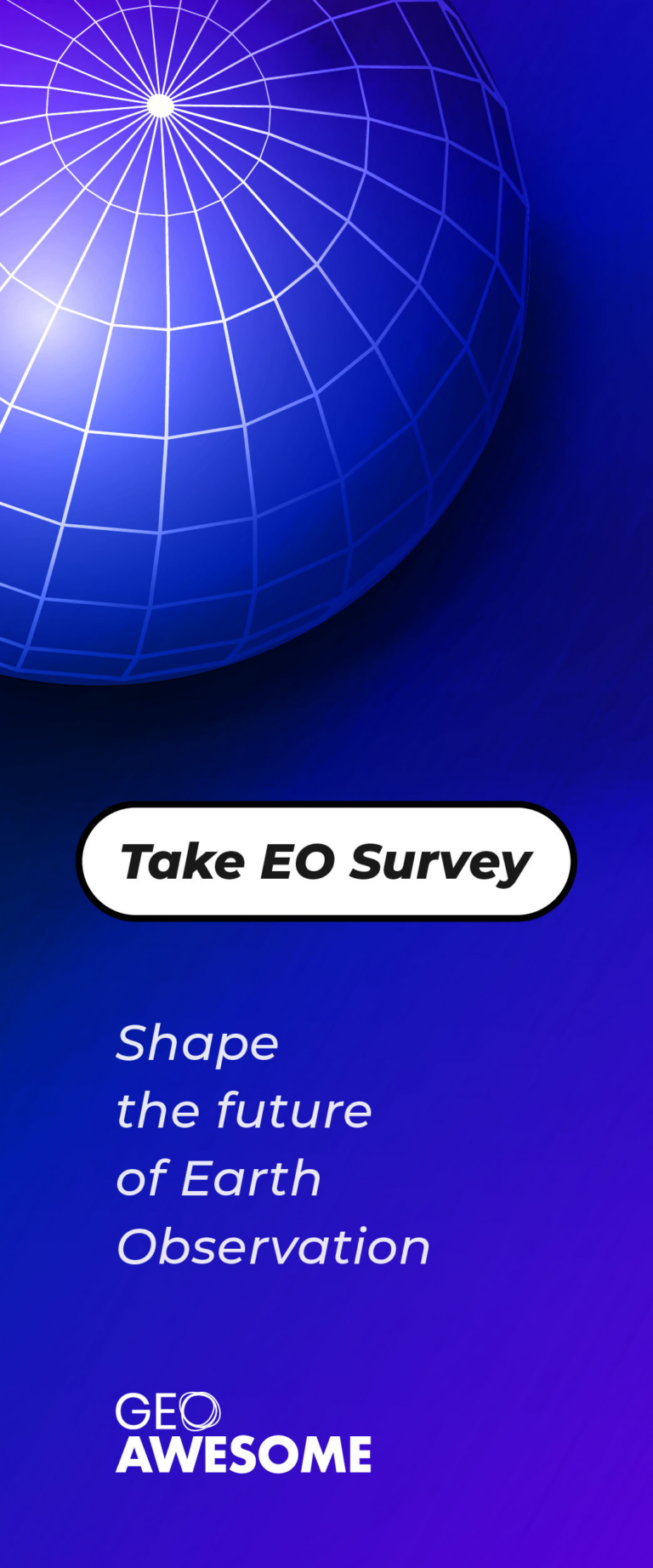 Read on