#Business #Ideas
Quickly Create Your Own Virtual-Reality-Game App on Google Earth With Smarturbia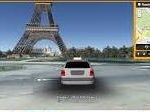 Sometimes ago I wrote about YoubeQ, a 3D social network platform that runs inside of Google Earth via a plugin. This time, the same guys (iNovmapping) have developed the virtual real world geo-gaming side of it called Smarturbia  that runs on the YoubeQ platform.  Smarturbia platform allows you put together apps that help you explore your street, city, or even play around the real world.
The Smarturbia platform is deployed on  the Google Earth/Maps API and allows users to build their own apps with their toolkit. Users  can customize their apps with their own app elements, such as the color of their vehicles  and so on. You have the capacity to create audio-guided tour app with Smarturbia since it has the functionality that will allow you incorporate the TTS (Text To Speech) in your vehicle or taxi which can be activated when the user arrives at a point of interest.
According to the developers, "Smarturbia is a Web and Mobile (Android) crowd sourced concept. In it we can explore the world as a game in our Desktop or Smartphone having at the same time the opportunity to know better the history and culture of those places, what might become a great touristic booster, promoting destinations and companies from this sector. Since the release of the app until now, users have already travelled further than 290 thousand miles, more than enough to go from Earth to Moon."
Take a look in the video below, how your own app could look like when you are done creating.
Source: gearthblog.com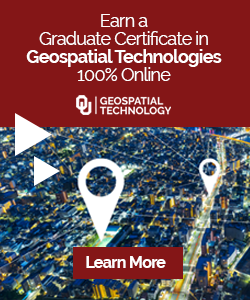 The community is supported by:

Next article
#Business
SAP partners with ESRI to deliver Real-Time Spatial Data Analysis with SAP HANA
SAP is one of the well known brands across the globe for their enterprise software and business management solutions. What is the next BIG thing in the information technology domain? Certainly, its the location revolution 😉
SAP announced it's partnership with ESRI in the ESRI International 2013 Conference that is currently underway. Spatial data analysis has always been a powerful and informative one. Location Based Analytics, Visualization, Services and Solutions are the order of the day and SAP has invested its money where it ought to be!
SAP partners with ESRI mainly to integrate geospatial content with its Business Objects solution. A picture is worth a thousand words and an informative map is worth a million more!
GIS has been around for years now, the limitation in processing power of computers for visualizations of powerful maps and location based analytics has challenged the widespread use of such technologies but with all these limitations becoming a thing of the past. Geospatial technologies will play a very important role in Business Analytics in the coming years.
"SAP plans to provide real-time high-performance processing of spatial data with SAP HANA, a single platform for transactions, analytics and big data. By integrating with the Esri ArcGIS platform across SAP HANA, SAP BusinessObjects BI platform and SAP Mobile Platform, and by enriching SAP Business Suite applications with spatial content, we want to enable customers to combine the added dimension of location information with enterprise data, in real time. This will give businesses a new level of immediacy in their decision-making capabilities and will increase their competitive advantage."  Steve Lucas, executive vice president and general manager, Analytics, Database and Platform, SAP.
Source: ITBusinessEdge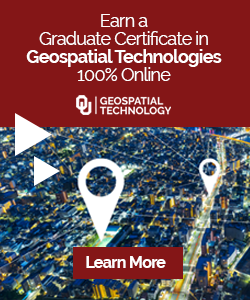 Read on