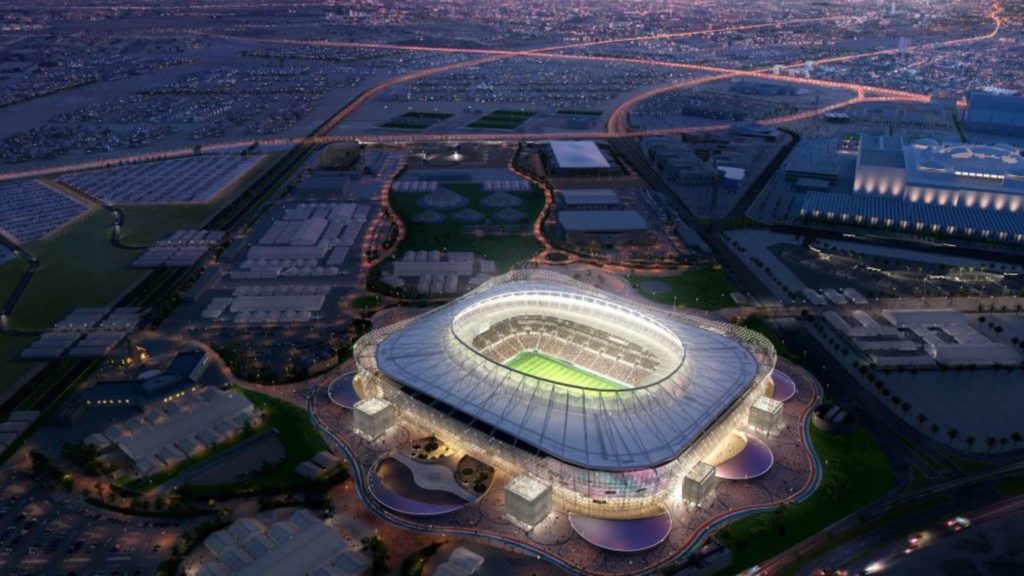 #Business #Featured #Ideas
Qatar is banking on AI to improve GPS navigation for 2022 FIFA World Cup
The 22nd edition of the world's biggest football tournament has been awarded to Qatar, the richest country in the world. But, despite having the highest per capita income on the globe, the West Asian country is also the smallest nation by area ever to host a FIFA World Cup.
Qatar is aware that it is yet to attain preeminence in the eyes of the big geospatial companies that build digital maps, the torchbearers of modern-day navigation. So, as it prepares for the 2022 FIFA World Cup, the Arab Gulf nation is looking to leverage artificial intelligence in a quest to improve GPS navigation.
Qatar is constantly constructing new roads and improving old ones. And yet, when Massachusetts Institute of Technology Professor Samuel Madden visited the nation, he discovered that his Uber driver was unable to figure out how to get where he was going because the map was completely off.
It was then that he realized the importance of a machine learning model MIT was developing in collaboration with the Qatar Computing Research Institute (QCRI). This model can automatically tag road features in satellite imagery and even predict the number of lanes and road types (residential or highway) behind obstructions, such as trees.
Creating highly-accurate and up-to-date maps is both expensive and time-consuming. Only a handful of big companies, like Google and Apple, can afford to send mapping vehicles across the globe to capture video and images through cameras strapped to their hoods. Which is likely why some parts of the world get ignored in the process.
"If navigation apps don't have the right information, for things such as lane merging, this could be frustrating or worse," Madden says. "Most updated digital maps are from places that big companies care the most about. If you're in places they don't care about much, you're at a disadvantage with respect to the quality of the map."
Initial tests have shown that MIT and QCRI's artificial intelligence model, dubbed RoadTagger, can count lane numbers with 77% accuracy and inferred road types with 93% accuracy. The researchers are working to improve the model and get it to predict other road features as well, for example, parking spots and bike lanes. "Our goal is to automate the process of generating high-quality digital maps, so they can be available in any country," Madden sums up.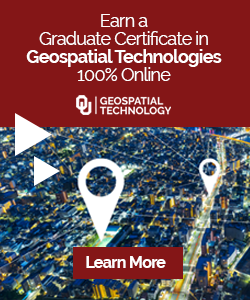 The community is supported by:

Next article

#Featured #People
Esri's free new course on location data analytics begins Feb 26

Location intelligence giant Esri kicked off 2020 with the announcement of a new massive open online course (MOOC) focusing on spatial data science. The six-week course, titled 'Spatial Data Science: The New Frontier in Analytics', aims to help participants understand how location data helps uncover hidden patterns and improve predictive modeling. Esri will provide access to ArcGIS Pro, ArcGIS Online, and ArcGIS Notebooks during the course which will be available on the Esri Training website from February 26 – April 9, 2020.
What to Expect
You will learn the what, how, and why of spatial data science, with each section focusing on specific topics and applications such as data engineering and visualization, suitability modeling, pattern detection, space-time pattern mining, and object detection with deep learning. You can study at your own schedule; no online meetings are required.
The final section of the course will be all about sharing and communicating the results effectively. This means you will be taught how to use ArcGIS StoryMaps to craft visually appealing and information-rich narratives that resonate with the stakeholders.
Throughout the course duration, you can expect video presentations by Esri experts, discussion forums, and hands-on software exercises.
Requirements
You must have broadband Internet connection and a web browser that allows access to PDF files and embedded video files. Running ArcGIS Pro would also require some minimum hardware and software requirements, which you can check here.
Further, if you have a background in statistics, data science, and Python, you may find things easier to grasp. That said, these skills are not mandatory and Esri encourages anyone with an interest in exploring technology hot topics and learning the latest analytical capabilities of location intelligence software to participate.
All participants, who finish the course, will receive a certificate of completion. For more details and registration, click here.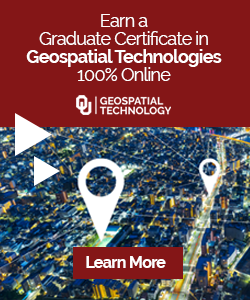 Read on