#Business
We need your input – Process for Top 100 list of Gesopatial Companies 2022
Hello everyone! The team is starting to think about Geoawesomeness Top 100 list of Gesopatial Companies 2022 and we want to have your feedback regarding the process we should follow?
To give you a bit of context, back in 2019, the list was determined by 16 members from the Geospatial community – Denise McKenzie, Rohini S. Swaminathan, Katie Decker, Paula Fortuny, Paula Juliá, Miriam Gonzalez, Alex Wrottesley, Steven Ramage, Alberto Santos Estévez, Louis Debatte-Monroy, Iyke Maduako, PhD, Javier de la Torre, Will Cadell, Aleksander Buczkowski, Muthukumar Kumar and Sajjad Anwar.
In 2016 and 2021 list was determined by the core team of Geoawesomeness (Aleksander Buczkowski and Muthukumar Kumar).
You can vote directly via this LinkedIn poll or send us an email at info@geoawesomeness.com letting us know what you prefer.
Option 1: Select the top 100 geospatial companies based on public voting.
Option 2: A group of experts (like in 2019) decide the companies that make the list.
Option 3: A group of experts review the public votes and then decide which companies to feature.
Let us know what you think! Your feedback is much appreciated 🙂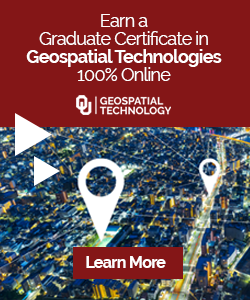 The community is supported by:

Next article
#People
Reality Capture, Drones and Analytics – GDM #15
Drones are a huge game changer for the construction industry. The combination of drone data for outdoor tracking and 360 visualisation for indoor inspection enables a new level of reality capture that is changing the processes on construction sites.
We teamed with our friends over at DroneDeploy and AutoDesk to discuss how the fusion of indoor and outdoor photogrammetry data changing the game in the construction industry.
Join us at the 15th Geoawesomeness Digital Meetup to learn about the geospatial technology behind complete site reality capture, how it integrates with CAD workflows, and how it improves the construction lifecycle.
If you haven't already done so, here is the registration link.
Summer of Construction!
P.S: This summer is really turning out to the summer of construction for the team at Geoawesomeness, on 5th of August, we have another event together with Komatsu and Cesium. Learn more about the 16th event here.
It's your event! The Geoawesomeness Event Playbook
Do you have something to say during the event?
Geoawesomeness Digital Meetup is your event! Networking and community are at the heart of what we do, therefore, please do make use of the dedicated community time to take the (virtual) stage and talk to the audience directly. Sounds interesting? Send us an email.
Spread the word
If you like the agenda of this meetup and think a colleague or friend might find it interesting to attend the event, do let them know. Here is the registration page again. The more the merrier 🙂
Supported by DroneDeploy 
Big shout-out to Rod, Jeremy and the DroneDeploy team for supporting and sponsoring this meetup!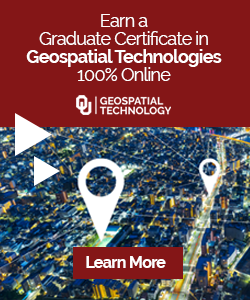 Read on