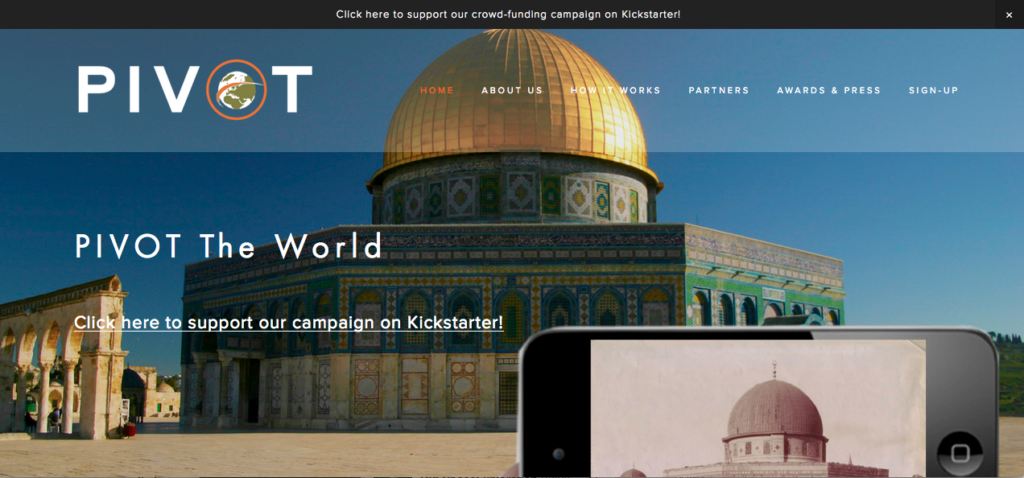 #Business #Ideas
PIVOT App: Experience how your location looked in the past
What is the first thing that comes to your mind when someone mentions Augmented reality? Something on the lines of a futuristic image of your surrounding with information overlay from several different sensors, is what I visualized in my mind. Kind of like what we are used to seeing in Iron Man movies.
Interestingly, the creators, Asma Jaber and Sami Jitan behind this cool app "PIVOT", wanted to utilize augmented reality to showcase how a place looked like in the past.
PIVOT is an app that lets you see what a place looked like in the past and digitally streamlines the preservation of culture & history! – Asma Jaber on their Kickstarter page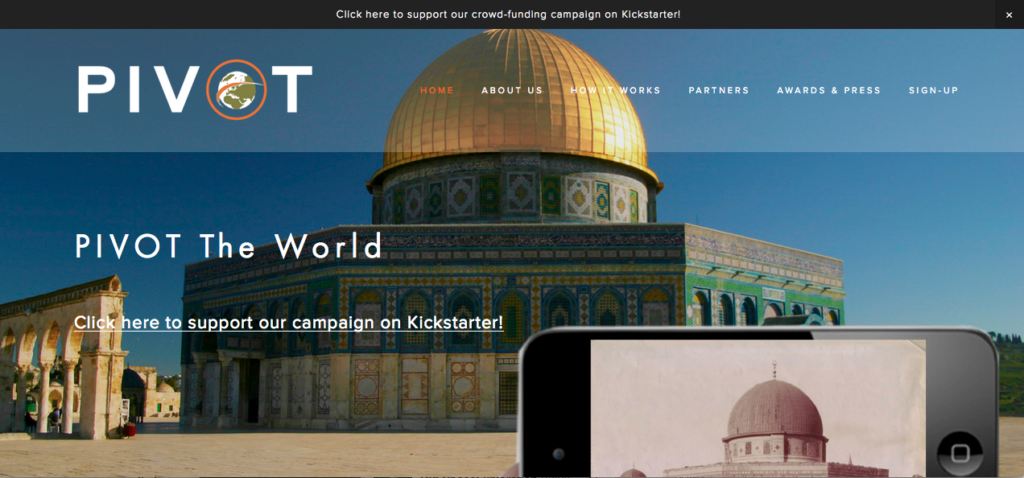 In an increasingly fast-paced world, its amazing to see how technology can provide a historical and cultural reference and help experience the history of the place. Its an interesting application for Geotagging and Augmented reality.
Thanks to 228 backers who pledged a total of $33,689, bringing this project to life on Kickstarter, All We would have to do now, is to wait until fall to get our hands on this cool app which is going to initially focus on Historic Palestine (Palestine/Israel). Here's their story.
PIVOT's goal is to be a high quality, widely used open-sourced platform that enables everyday users to streamline digital cultural preservation in the places they know best. – PIVOT
PIVOT is a crowdfunded project that would utilize open source data online archives before starting to utilize a heavily moderated crowd sourcing mechanism to source their data, to visualize the cultural and historic past of different places. I wonder if the app would work under an open-source license as well.
Interesting in beta testing the app? Here's the link.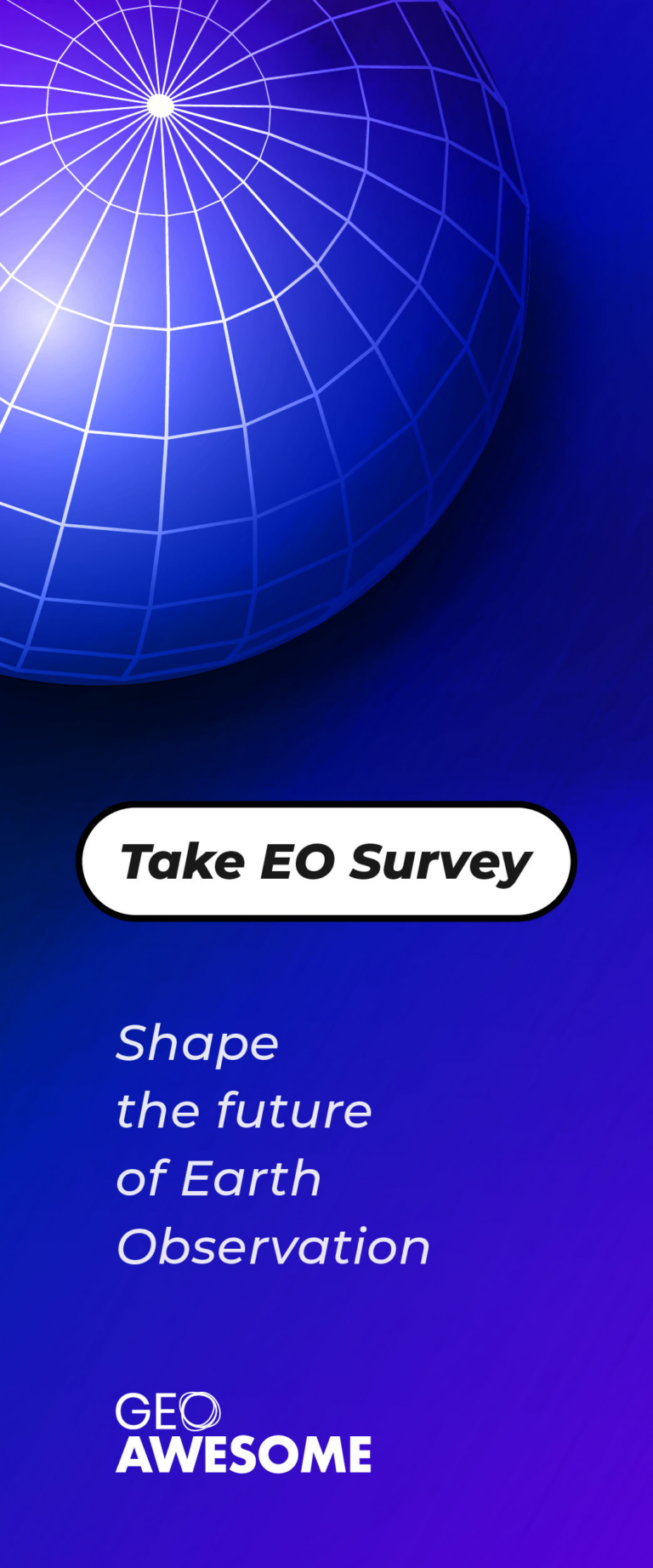 The community is supported by:

Next article


Welcome to the 13th GeoawesomeQuiz! Let's hope that #13 will be lucky for you:).
Remember to take quizzes from the previous weeks. Have fun!
---
[mlw_quizmaster quiz=13]
Read on