#Business
Our 31 minutes of fame – Muthu and Aleks on Geomob Podcast
Ed Freyfogle, co-founder of OpenCage, and the host of Geomob Podcast recently interviewed Aleks and Muthu to mark the 10th anniversary and to talk about the 2nd decade of Geoawesomeness. Check it out!
The community is supported by:

Next article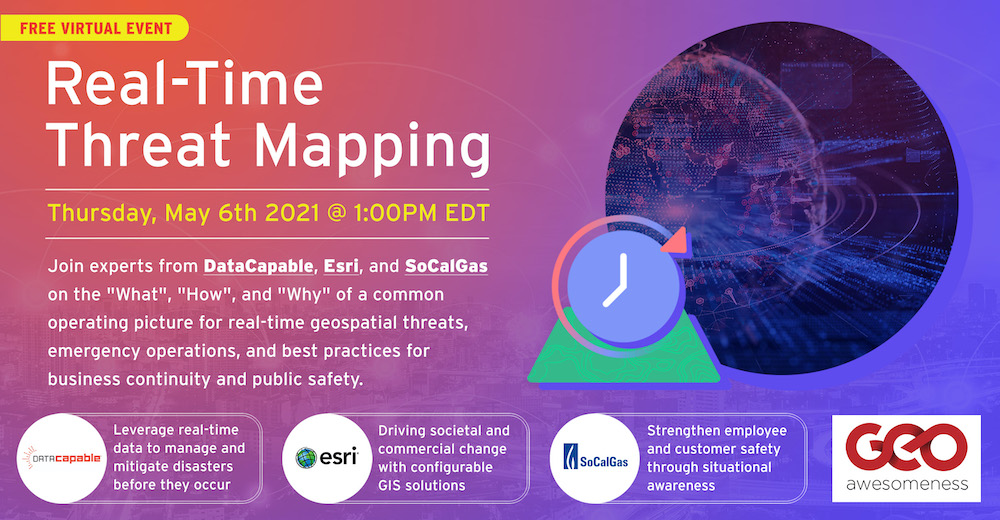 #People
"what", "how", and "why" of real-time geospatial threat mapping
Climate change, global pandemic, civic unrest and geopolitical tensions have all highlighted the need for preparedness not just for governmental agencies but also for businesses to tackle whatever challenges come their way and to be prepared to operate even under difficult circumstances.
Delighted to be able to discuss this important topic together with you and the rest of our community at our upcoming digital event on 6th May.
Join experts from DataCapable, Esri, and SoCalGas on the "what", "how", and "why" of a common operating picture for real-time geospatial threats, emergency operations, and best practices in business continuity. Here is the agenda for the event and if you haven't already done so, here is the registration link.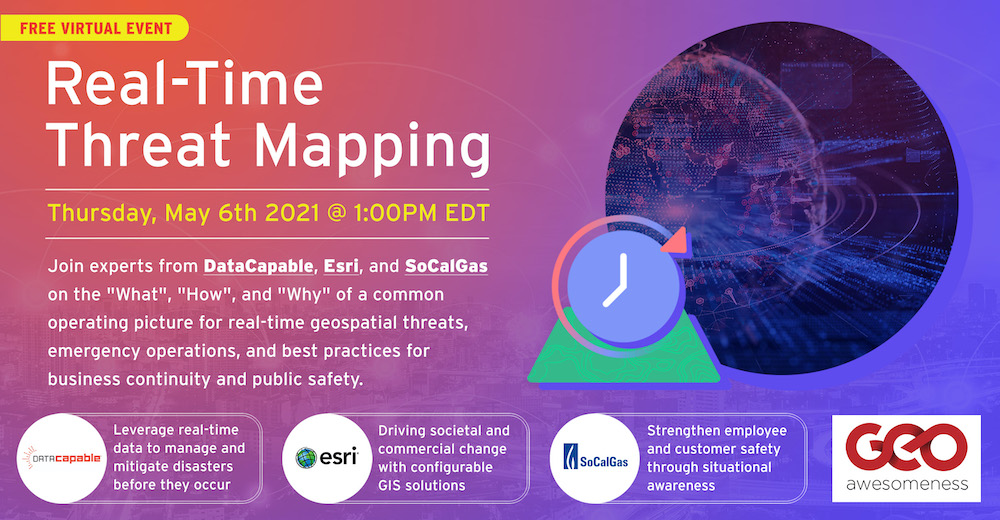 About Geoawesomeness Digital Meetup
Geoawesomeness Digital meetup is all about bringing the spatial community together and enabling interactions within the community whether it's for fun and/or profit. And along the way, we hope that the meetup will help us all better understand how location data and technology are transforming the world for the better.
We are quite excited about our digital meetup series and it's great to see that you are excited about it as well! We promise it's going to be #geoawesome! In the meantime, if you have ideas/suggestions for us to make this a regular feature on your calendar, do let us know!
You will find the schedule for 2021 here.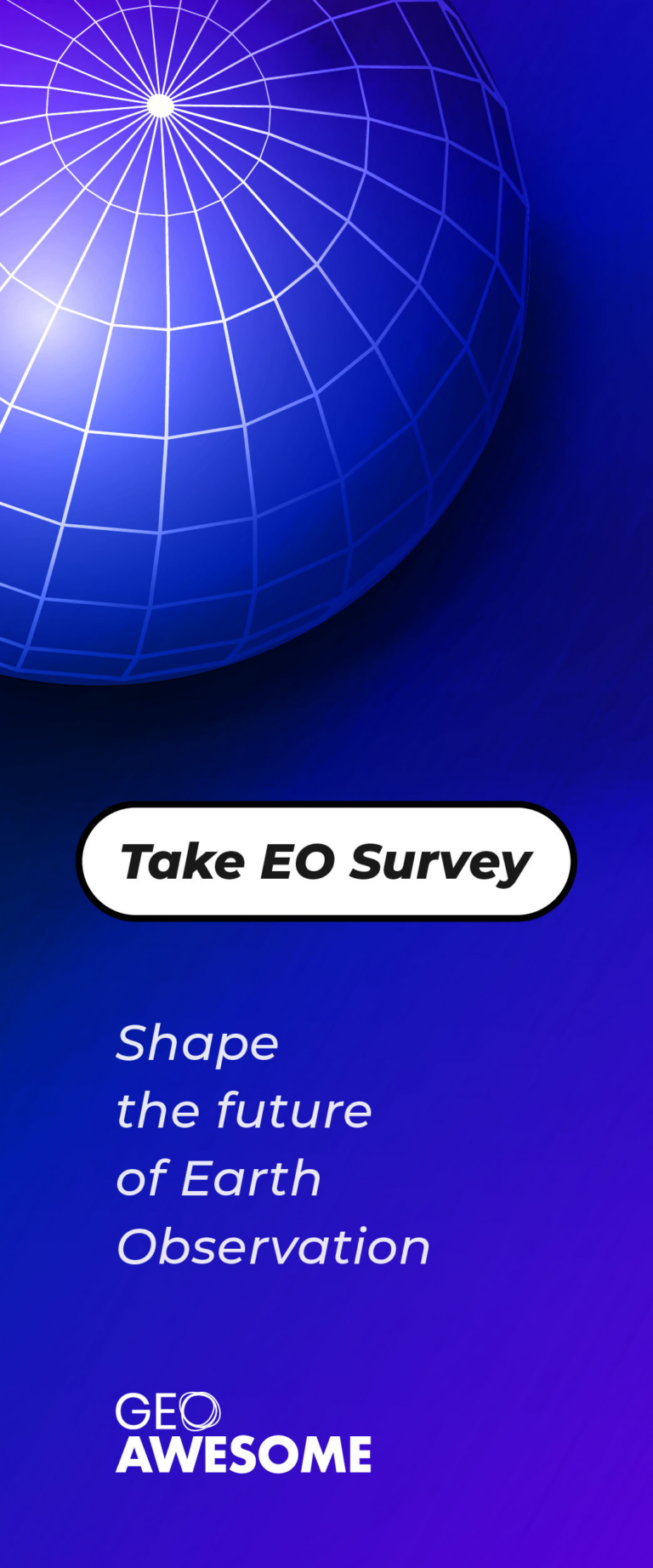 Read on