#Business
OS appoints the new head of Geovation – Carly Morris
The wait is over! One of my favourite organisations in the geospatial realm has a new head – Carly Morris. Ordnance Survey announced the appointment of Carly as the head of Geovation earlier today. Carly who was previously heading Hangar 51 Accelerator Programme at IAG Cargo inherits a geo-awesome success story in Geovation.
Geovation through their startup programme among other initiatives have been doing an amazing work over the years, helping launch more than 125 start-ups until date and creating more than 500 new jobs.
What always amazed me about their startup programme is the diversity of their startups – sure all of them use geospatial data (duh) but their founders are not all geospatial experts, many of them are quite new to geospatial data and analysis. Be it Lindsey and John at Gather who are working on using location data to solve the global sanitation crisis or Ed at Flock Cover who is working on insurance tech for drones, they are all geovation startup founders with little to no background in geo! I am glad to have a geospatial accelerator and startup programme that brings more people from outside the geospatial orbit into our world than just promote the ideas of GIS experts.
Kudos to Alex Wrottesley and his team for doing an amazing job to make the Geovation a success story. Geovation was without a head since June 2020 and now with the appointment of Carly, I am excited to see what the future holds for one of my favourite geospatial success stories.
Carly, welcome to the geospatial world and on behalf of the geoawesomeness team, here's wishing you the very best!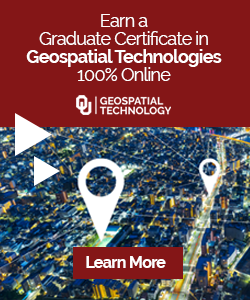 The community is supported by:

Next article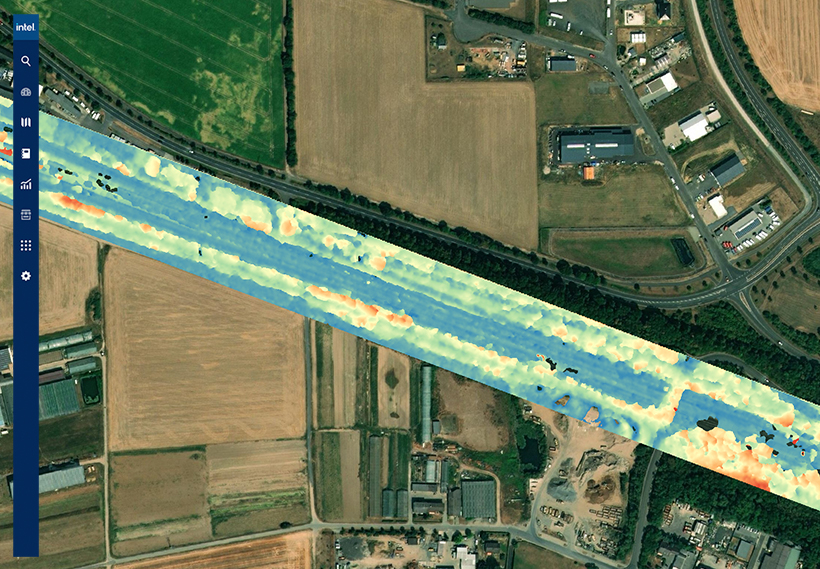 #Business #GeoDev
Intel launches integrated cloud platform for geospatial data management
Technology giant Intel has quietly launched Intel Geospatial, a cloud platform that would support multi-source data types, geovisual data management, immersive 3D visualization, analytic applications, and enterprise integration for multifaceted industries such as utilities, smart cities, and oil and gas.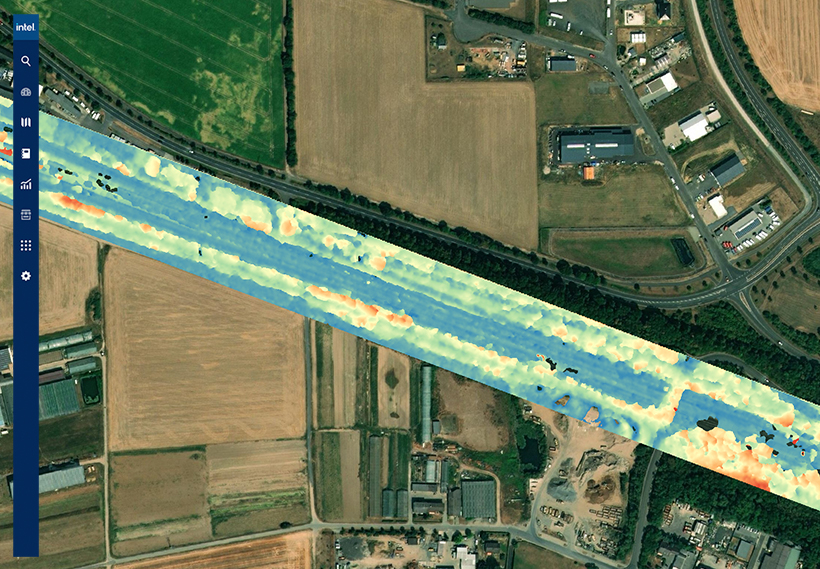 The scalable geospatial data management platform is designed to transform labor-intensive asset management practices into streamlined, data-driven workflows through which businesses can extract competitive insights easily.
Geovisual data – which is collected by remote sensing devices such as drones, satellites, manned aircraft, and autonomous vehicles – has the power to lay bare the dynamic reality of critical assets and infrastructure. Companies routinely use geospatial data to answer questions like:
Where is my asset located?
What is attached to/housed by it?
What condition is it in?
What is around it?
When coupled with automated analytics and AI, geospatial data can boost productivity with actionable insights, solve complex use cases, streamline operations by integrating intelligence with enterprise workflows, optimize asset and risk management operations, and maximize GIS investments and augment systems of record.
Intel's new platform aims to do just that by leveraging Intel Geovisual Data Lake, which provides services specifically designed to solve the challenges of managing geospatial or geovisual data at scale. This includes a suite of services for data ingestion, storage, cataloging, and preparation.
To make its services more robust, Intel has also partnered with several leading geovisual technology providers including Bentley, Cesium, Enview, Hexagon, Pix4D, Drone Harmony, SAP, AWS, and Vexcel Imaging.
Benefits for Electric T&D
Manage assets at scale
Streamline operations and lower costs
Reduce service interruption risk
Benefits for Smart Cities
View asset inventory on a city scale
Get automated maintenance alerts
Optimize city infrastructure services
Benefits for Oil and Gas
Proactively monitor the environment for oil spills
Get a clear picture of assets in service
Build enhanced geovisual intelligence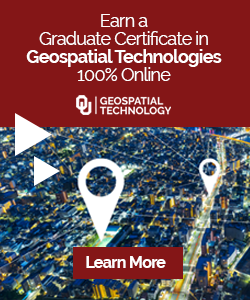 Read on