#Ideas #Science
Open Source Geospatial Laboratory: Fostering Open Source Research
The University of South-Hampton, considered to be one of the leading research universities in UK has established an Open Source Geospatial Laboratory.
I am sure this space is going to keep all Open Source GEO enthusiasts interested. I wasn't able to find a link where we could register ourselves as volunteers though. Considering the fact that its an Open Source Lab, that day cant be far away. Until then, we just have to wait in excitement.
The lab will engage in open source research and development for geospatial software and tools besides contributing to development of open source standards.
The laboratory is one of the members of a worldwide network developed under the auspices of the ICA-OSGeo Memorandum of Understanding (MoU).
The Lab is currently working on 25 projects including development for the Ordinance Survey, Space – Time specific population modelling and more. There's the link to view the complete list and descriptions. Besides development of applications and software, the lab also offers professional courses and training.
In the current environment where the commercial GEO software are limited in their functionality and vision, it is really exciting to see a dedicated lab to foster and develop new open source software that will help undertake advanced research and analysis.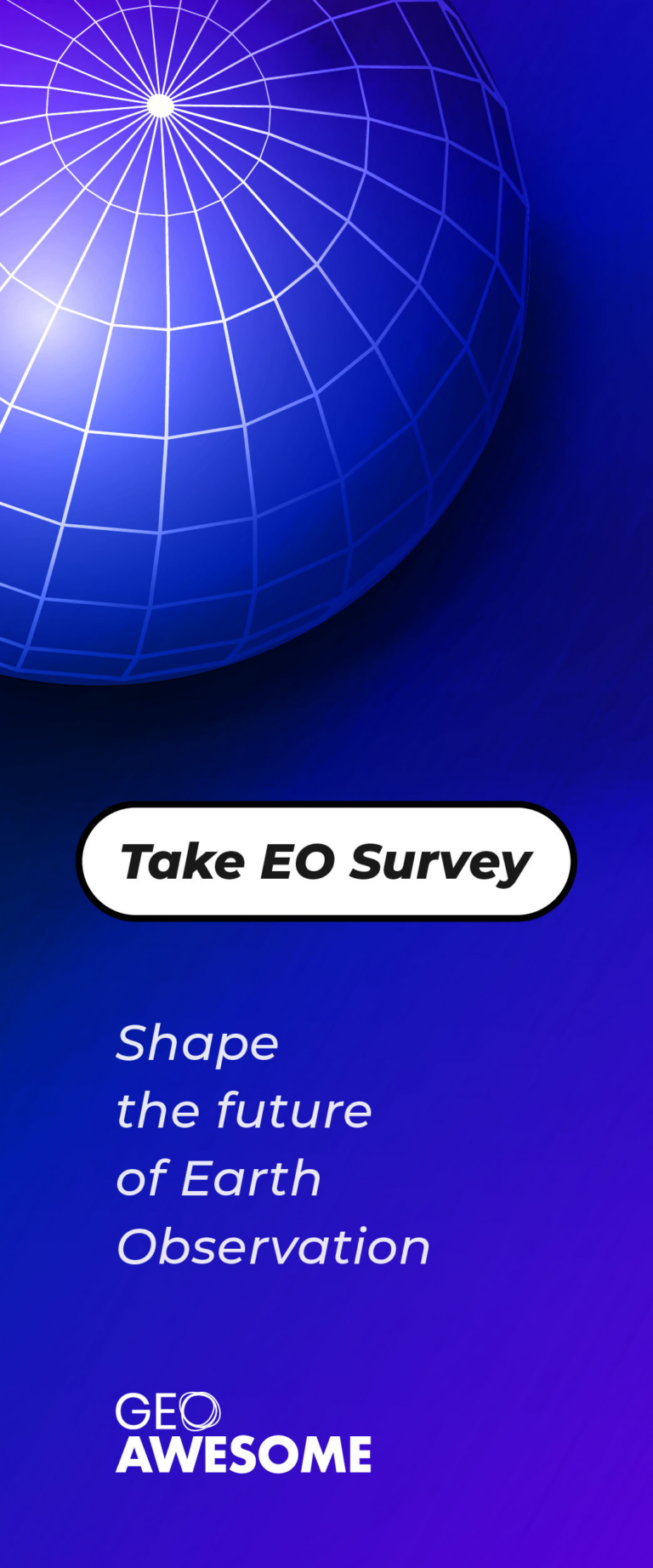 The community is supported by:

Next article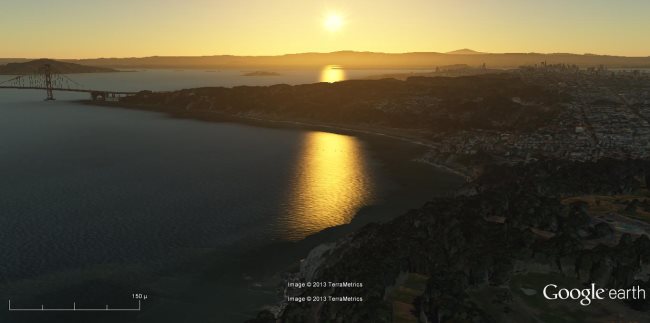 #Ideas
Latest updated to Google Earth Brings Leap Motion Support And Several Other Cool Features
The latest update to Google Earth is offering several cool features. The first one is native control for Leap Motion – gesture controller shipping in a few days. The other cool stuff will make it possible to create really photo-realistic visualizations with starry sky and the new experimental "photo-realistic atmosphere" option, which will be also possible to print with enhanced options.
Leap Motion is San Francisco-based startup which created a gesture-control system that measures users' movements to an accuracy of a hundredth of a millimeter, as some call it "Kinect on steroids". It gained a lot of attention in the industry and many software and hardware providers decided to work with it. Check out how cool it work with Google Earth:
The other cool update is "photo-realistic atmosphere" feature. The new feature is still being tested and may be a bit buggy, but can be enabled on your computer right now if you go to [Tools] –> [Options] –> "Use photorealistic atmosphere rendering". If you're lucky you'll be able to capture view like that one: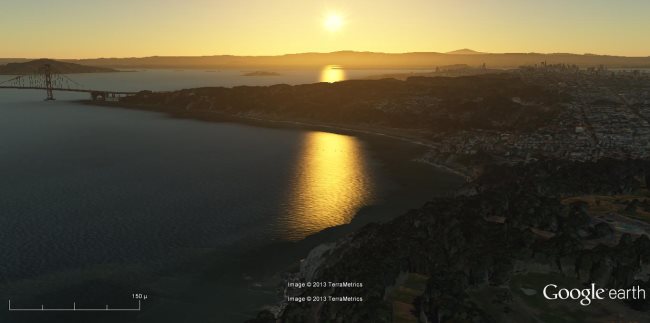 What's cool about Google Earth team is that they're still trying to more and more to make the software more user-friendly and more natural in term of how you use it. They've just added support for new Wii U and now also Leap Motion. Great work!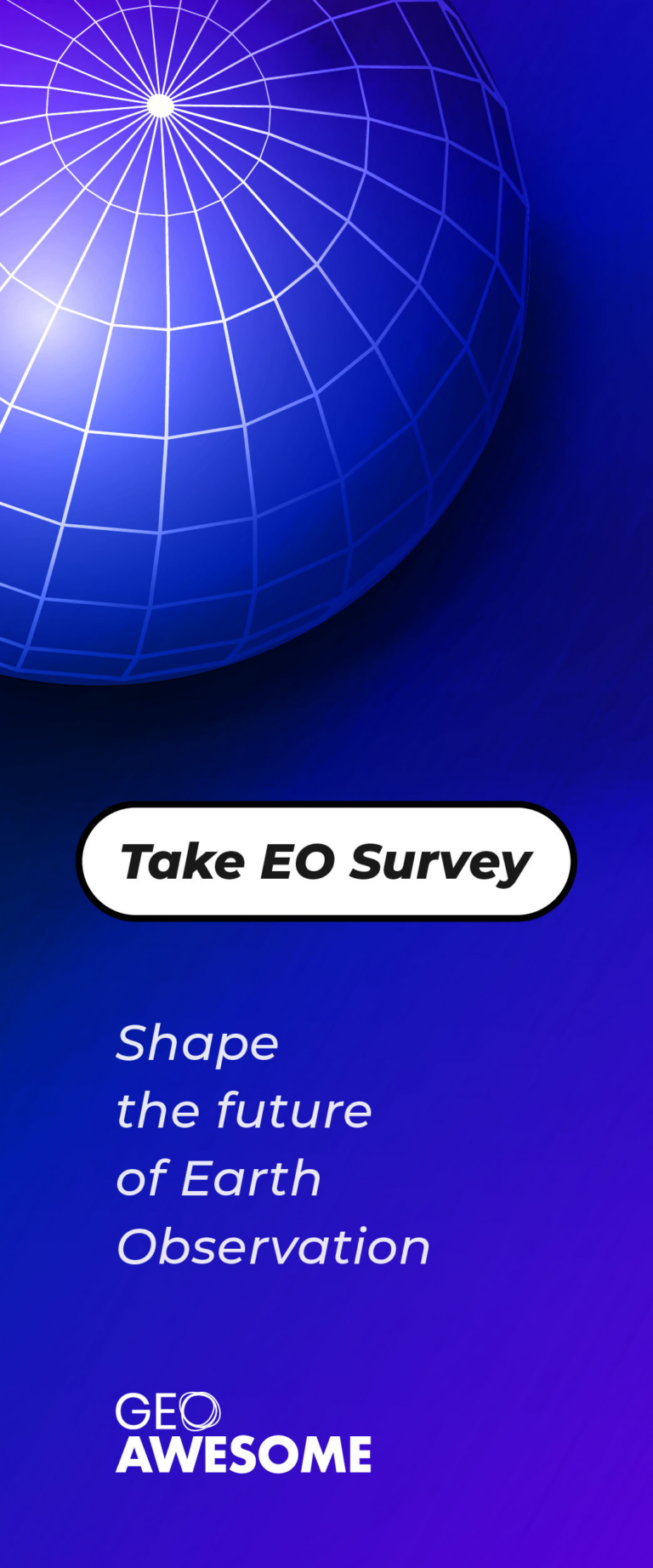 Read on