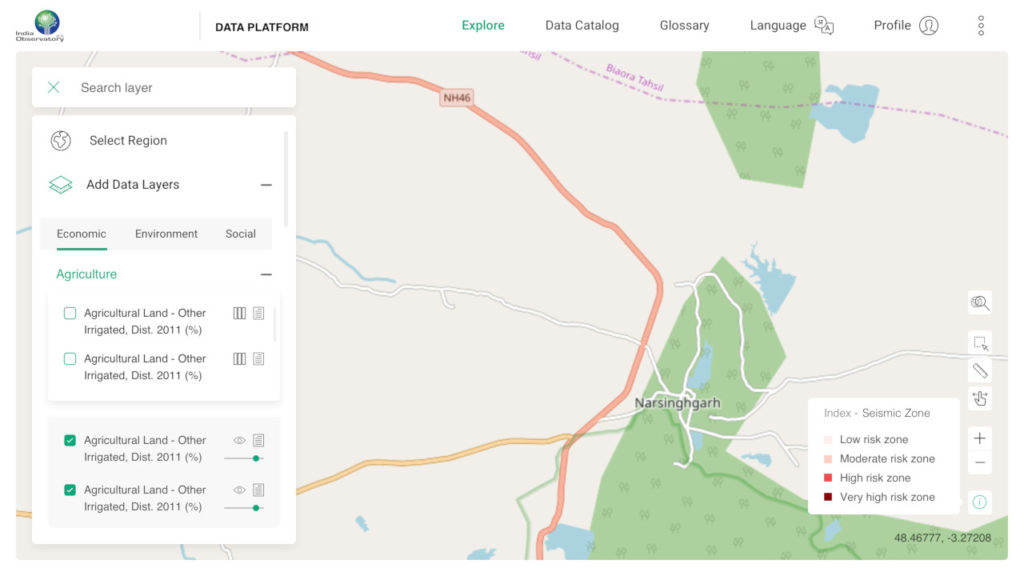 #Featured #GeoDev #Ideas
Open platform India Observatory aims to support sustainable development in India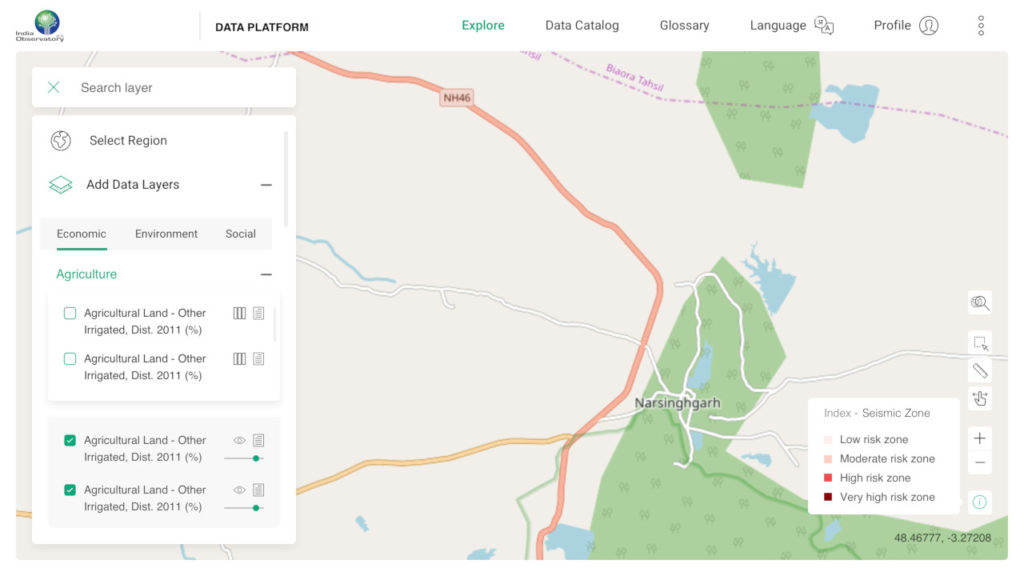 India's village communities, policymakers, academicians and researchers can now sift through more than 1,600 layers of location-specific data to make informed decisions about natural resource management and rural development. The Foundation for Ecological Security (FES), an NGO working on conserving natural resources at the grassroots, has brought together a unique ecosystem of tools – open data platform India Observatory – to help understand the status of local-level resources and facilitate the action plans for conserving them.
The data made available on India Observatory platform has been pooled from various sources and dates as far back as the 1960s. Providing a quick summary on the socio-economic and ecological parameters of any chosen state/district/block in the country, India Observatory makes use of easy-to-understand visualization formats, including maps, infographics, and bar graphs.
The free-for-all platform comes packed with neat analytical features, such as allowing the creation of two maps on the same screen for easy evaluation and enabling visualization of comparative parameters on the same map. During the launch of the platform on the sidelines of GeoSmart India conference, Jagdeesh Rao, CEO of FES, provided a lowdown on some of these tools.
For example, the Composite Landscape Assessment and Restoration Tool (CLART) helps to identify the best areas for groundwater recharge under the Government of India's rural employment scheme, MGNREGA. Another tool called GIS-Enabled Entitlement Tracking system, aka GEET, builds awareness on entitlements for marginalized communities by tracking eligibility at the household level. Similarly, the Integrated Forest Management Toolbox, or IFMT, assists in both data collection and analysis, and help forest departments to prepare long-term working plans.
A commendable part is that these tools can even work offline on smartphones. Further, to maximize the reach of the platform to different parts of a diverse nation, India Observatory is capable of auto-translating content into 12 regional languages.
Why India Observatory is important
Between 2016 and 2018, India's rank on the United Nations' Sustainable Development Goals (SDG) index dropped by 2 points, falling from 110 to 112. Presently, the nation of 1.37 billion people contributes to 20% of the global SDG gap in 10 of the 17 SDGs, and to more than 10% of the gap in another six.
So, it is imperative that India takes cognizance of Open Data which has been recognized by the UN as a universal resource to help meet the SDGs. Open Data can help governments, businesses, and not-for-profit organizations to ensure both that their SDG plans are evidence-based and that the outcomes are measurable.
However, as Rao points out, often vast data sets, algorithms, and tools are available in a range of organizations, but inaccessible to professionals and people, especially in an intelligible manner. "Through India Observatory, FES is not only helping the policymakers and administrators in sound decision-making but is also empowering people in villages and remote areas to build a bright future for themselves."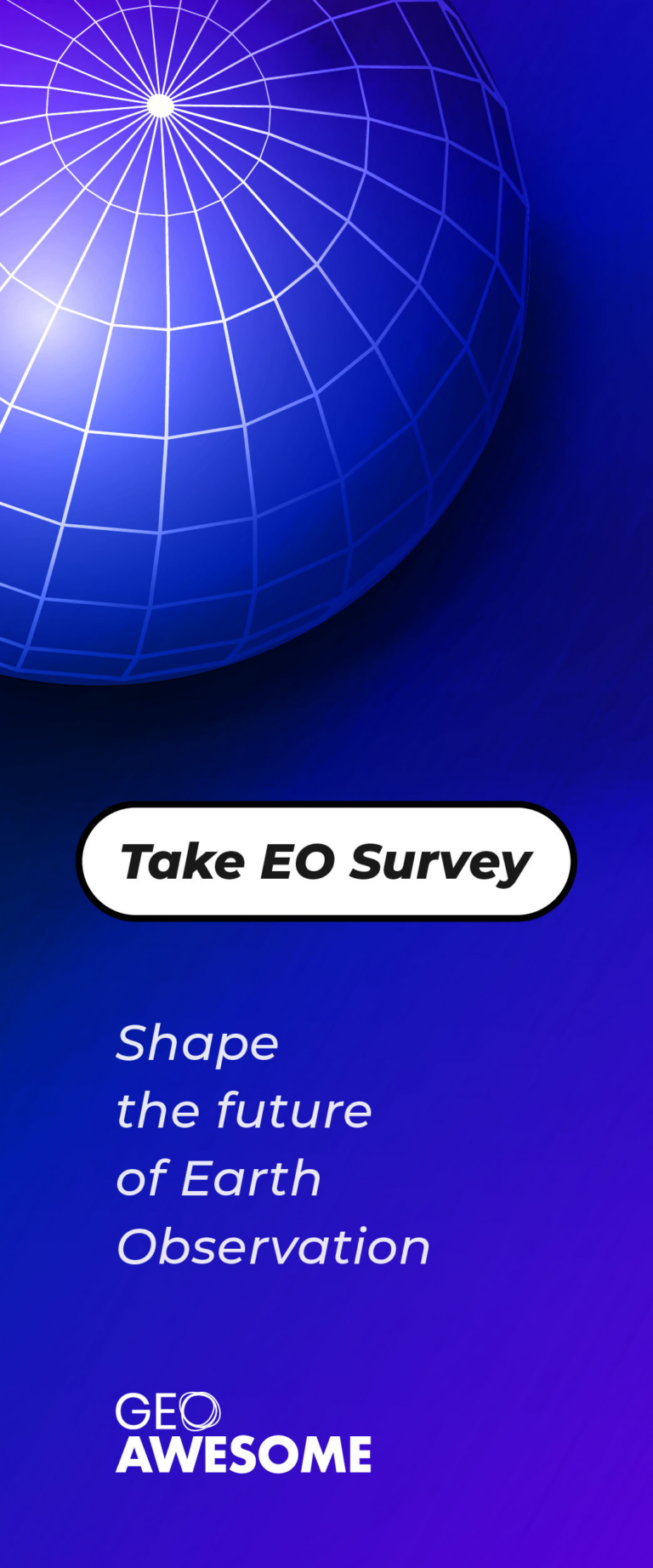 The community is supported by:

#Featured
Next article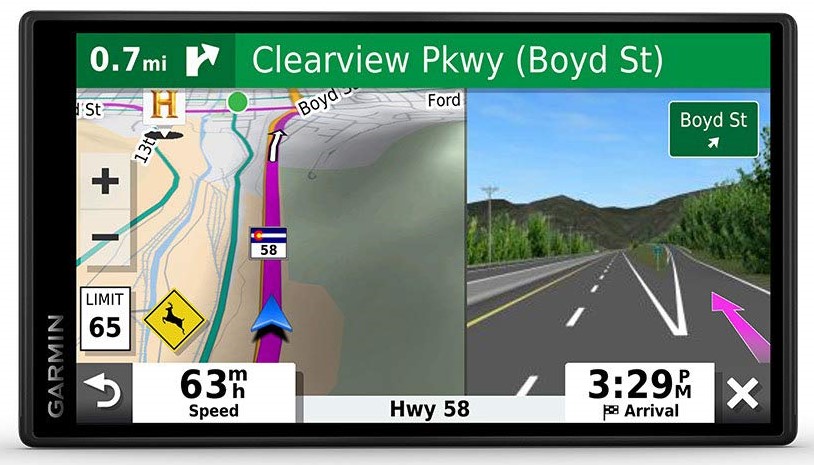 #Business #Featured
Best Cyber Monday 2019 deals on Amazon for GPS devices, wearables
If you are a geogeek searching for a Cyber Monday 2019 discount on GPS gadgets, look no further. We spotted some drool-worthy price drops on navigation devices, wearables, and cool gadgets on Amazon and created this roundup for you. Remember, these are limited-time deals and you will need to add the product you like to your cart before the quantities run out! (Geoawesomeness and/or the author DO NOT earn a commission on sales made from links on this page)
This 5.5-inch GPS sat nav device comes with hands-free calling and detailed map updates of North America. The simple on-screen menus and bright, clear maps that show 3D buildings and terrain are a definite plus while receiving traffic alerts and suggestions for alternate routes.
Now: $129; Was: $199
With Amazon Alexa built-in, the Versa 2 can be used to get quick news and information, check the weather, set timers and alarms, control your smart home devices, and more. You can also control Spotify app, download Pandora stations, and add Deezer playlists—plus store 300+ songs on your wrist!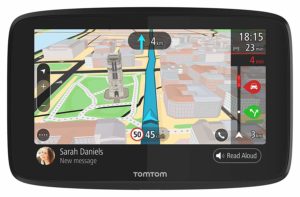 Now: $149; Was: $249
The smarter and faster TomTom GO can learn your driving habits and save you time in the car by predicting destinations. The 6-inch sat nav device allows map updates via Wi-Fi and supports voice-controlled hands-free calling and the option to read your messages out loud. Free lifetime maps and traffic are included.
Now: $49; Was: $99
This one-snap collar attachment device offers real-time GPS tracking using AT&T US-wide network and Google Maps. The durable and waterproof (up to 3 feet for 30 minutes) Whistle also monitors your pet's daily activities to give you insights on how your pet measures up for their age, weight, and breed.
Now: $115 (+ extra $10 with coupon); Was: $149
VAVA Dashcam records front and rear camera simultaneously at 60fps in 1080p resolution. For night time, there is the Sony IMX323 CMOS image sensor that provides crisp, smooth and wide footage at any time. The device comes with built-in WiFi and easy social media sharing options.
Now: $149; Was: $329
This GPS running watch from Garmin tracks distance, pace, time, and heart rate, while also counting calories and steps throughout the day. It comes packed with a host of connected features, including automatic uploads to Garmin Connect, live tracking, audio prompts, smart notifications, and social media sharing.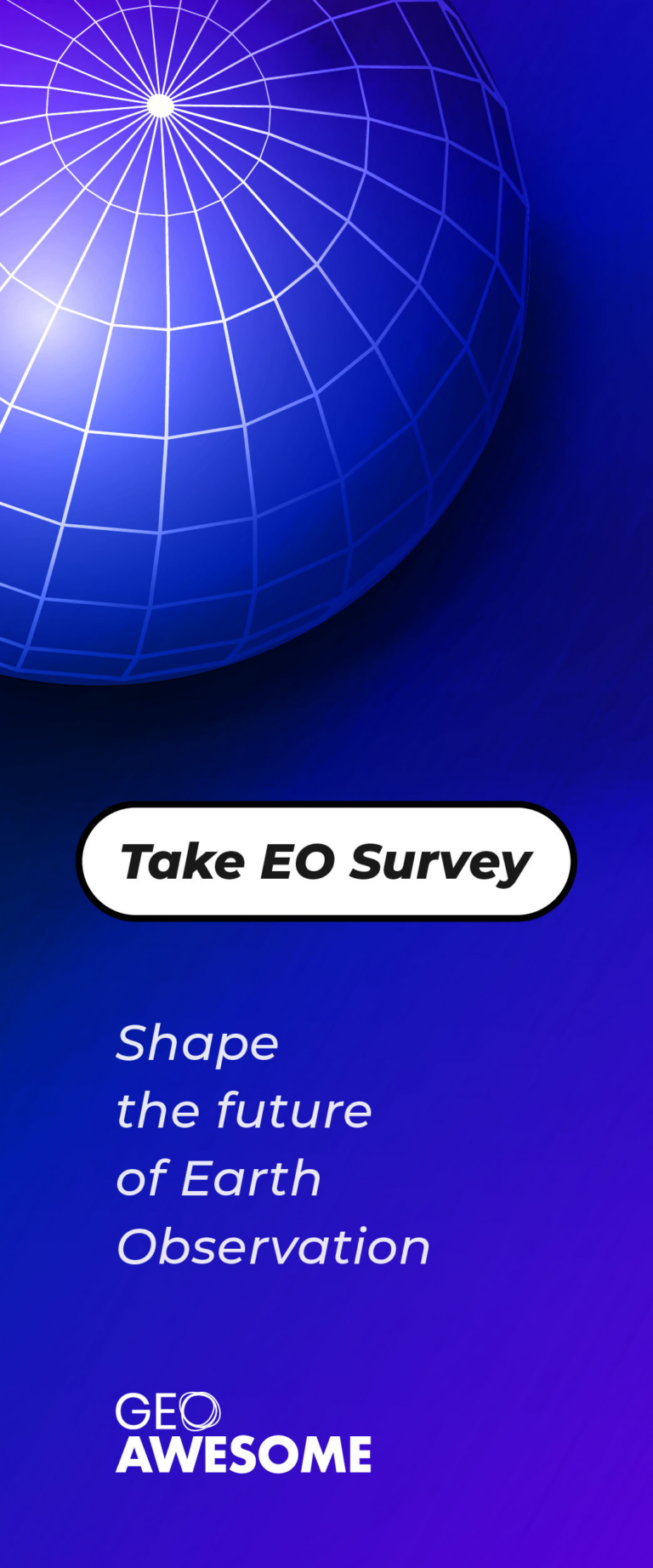 Read on