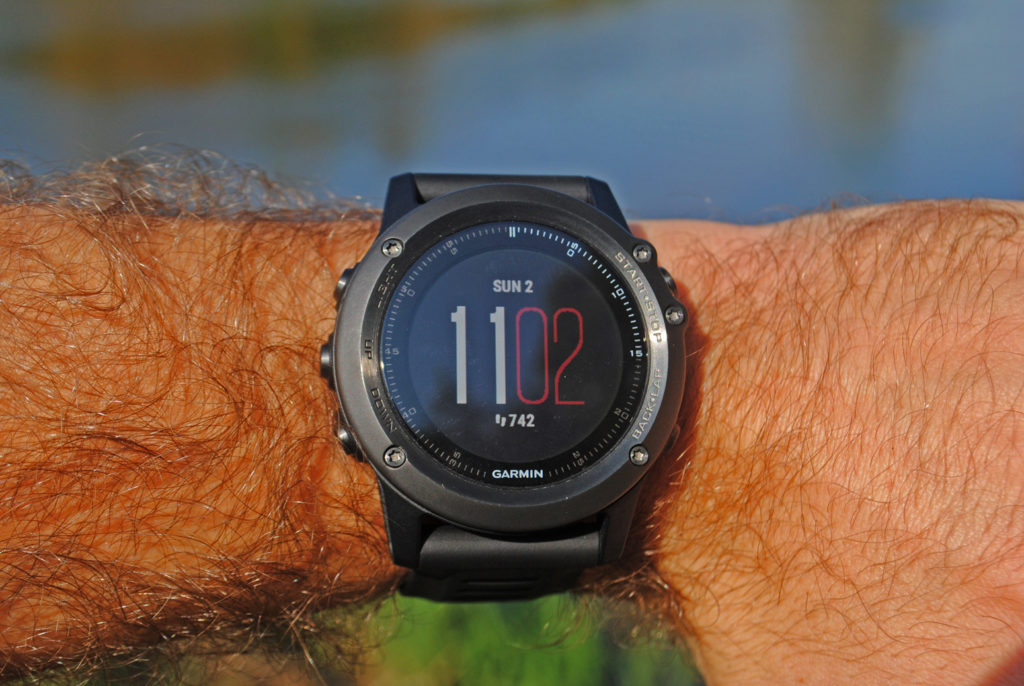 #Business
One month with Garmin Fenix 3. Is it the ultimate GPS watch?
The time has come to buy a new gadget. I suddenly decided that I cannot live any longer without a connected GPS watch for my outdoor activities. There are quite a few cool watches out there so the choice was not easy, especially taking into account that for me a watch (and perhaps some of the more elegant looking fitness trackers) is the only allowed piece of mens jewellery.
The main purpose for this watch is to be my companion in all sort of outdoor adventures including hiking, skiing and sailing. But since I was planning to spend on it around $500 I wanted it to be also my daily fitness tracker and to look good enough to wear it to the office.
My final choice was Garmin Fenix 3. It is an amazing piece of tech and one of the first outdoor watches that looks good with a suit. Fenix 3 has a lot of great features but it also has quite a lot of things that could be improved or are simply annoying. Read this review to learn more.
Specs
Tech specs

Physical dimensions
2.0" x 2.0" x 0.6" (51.5 x 51.5 x 16.0 mm)
Display size
1.2" (30.4 mm) diameter
Display resolution
218 x 218 pixels; transflective MIP color; sapphire lens
Weight
Metal band: 4.8 oz (134.8 g)
Nylon strap: 2.8 oz (79.6 g)
Battery
Rechargeable 300mAh lithium-ion
Battery life
Up to 20 hours in GPS training mode; up to 6 weeks in watch mode

Water rating

10 ATM
Design & Build Quality
Fenix 3 is a really big watch. 2.0"x2.0"x0.6" (51.5×51.5×16.0 mm) size makes it certainly not for everyone. I always liked big watches but Fenix is my largest watch so far. Although I wouldn't mind if it was a bit thinner, I quickly got used to the size and after a few days I didn't find it an issue anymore.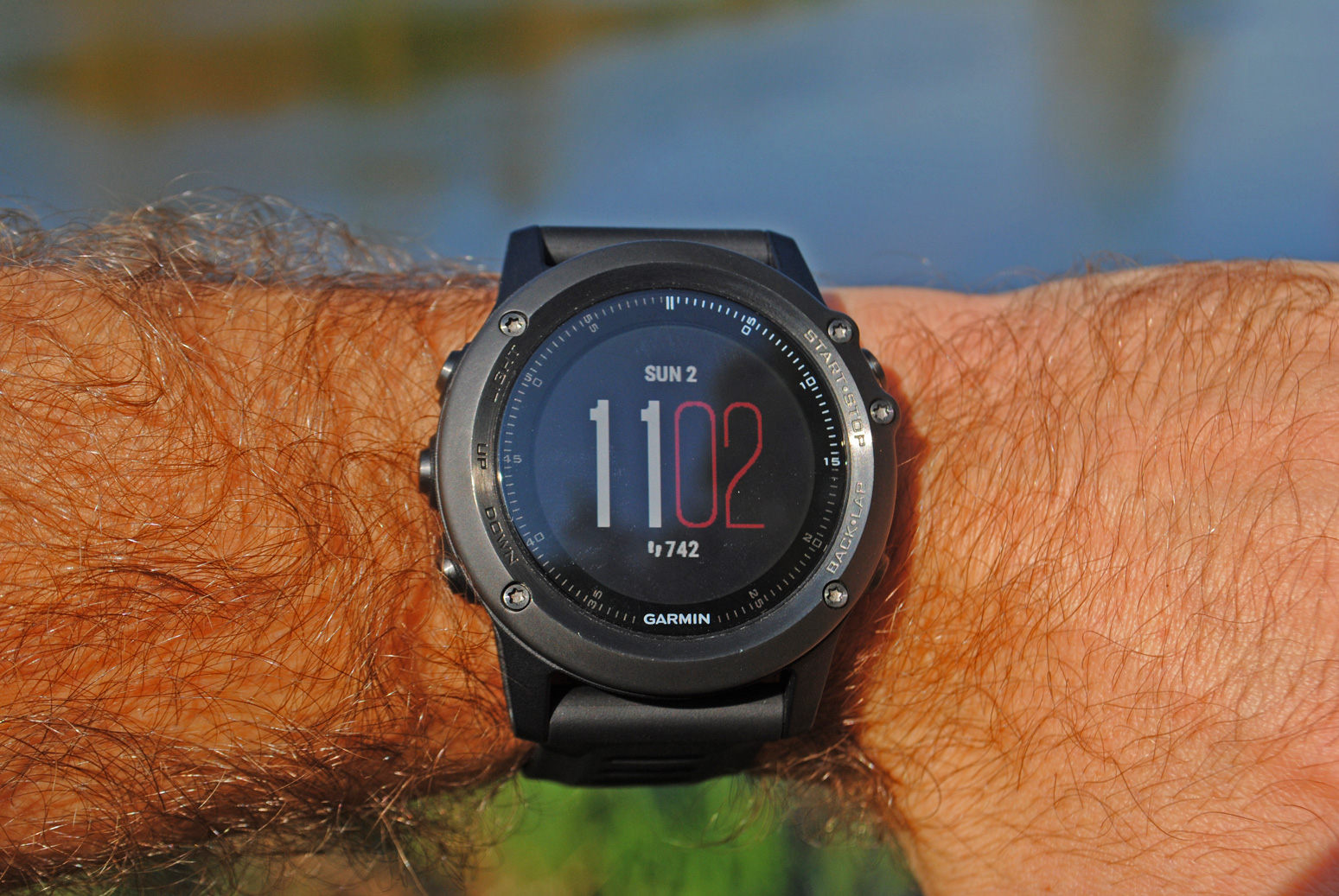 When it comes to the look and feel the device is really awesome. The build quality is amazing. The Sapphire glass version I bought is highly durable and after over 1 month of everyday use in various conditions there are no scratches at all.
The rubber band is really soft and comfortable for outdoor activities and daily use. The Sapphire version comes with two bands. The second one is a metal bracelet that gives The Fenix more elegant look. You need to note that the bracelet is rather heavy. While the watch itself is quite light the metal bracelet doubles its weight making it inappropriate for any sport activities and potentially annoying for some users. In order to change the band you need to carry with you two small screw drivers that comes with a watch. Everyone who ever used Apple Watch knows that you can do it better than that. Although I really like the bracelet option, changing the bands before going for a jog is a bit of a hassle and after two weeks I just stayed with a rubber one.
No matter which band you wear the watch looks elegant enough for smart casual look you would normally wear in the office.
Display
The Fenix 3 uses a color e-ink display. The 1.2" (30.4 mm) diameter screen with 218 x 218 pixels is definitely far from Apple Watch or Samsung Gear standard but the watch can easily last 3 weeks on a single charge so it's worth it. The user experience is also very good. The color screen looks really great in the full sun. It can be however a bit hard to read in the dark. There is a backlight that works well but watch face doesn't look too good with it so in general the display could be a bit brighter.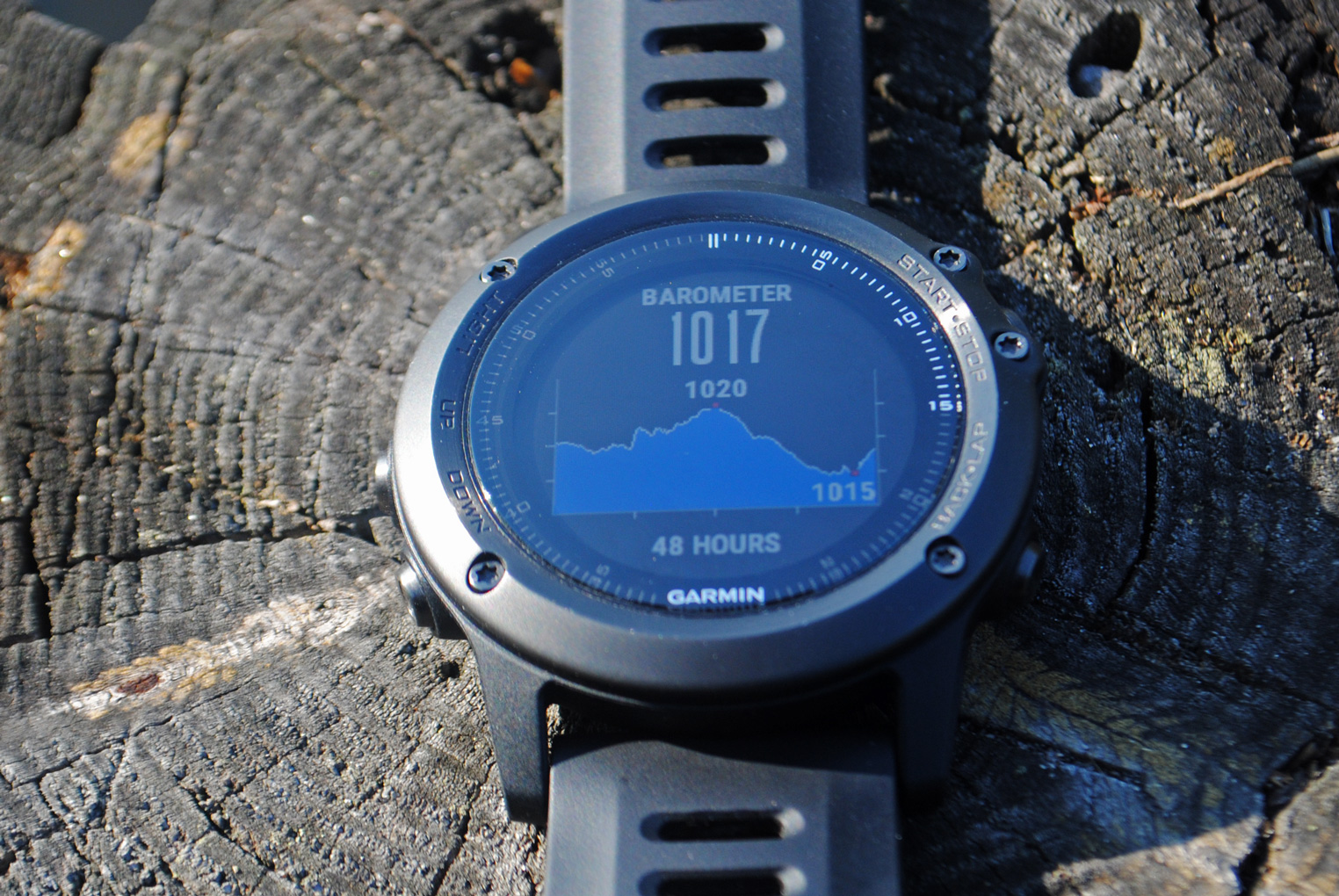 Another important thing is that the screen is not touchable. You operate the watch with 5 physical buttons.
Usability and activity tracking
As an activity tracker The Fenix is your ultimate device. I've tested it doing various activities: jogging, trail running, hiking, open water swimming, sailing and biking. In general the software works really well and the watch has a lot of features. For example you can save a location or enter coordinates and navigate back to it. The watch will show you the distance and direction arrow to your destination. There is a barometer so you can get storm alerts which were really useful in the mountains and on the sea.
Unfortunately in order to find all these awesome features you need to spend a couple of hours to find your way around different settings and menus. Once you do it the watch seems to be quite easy to operate.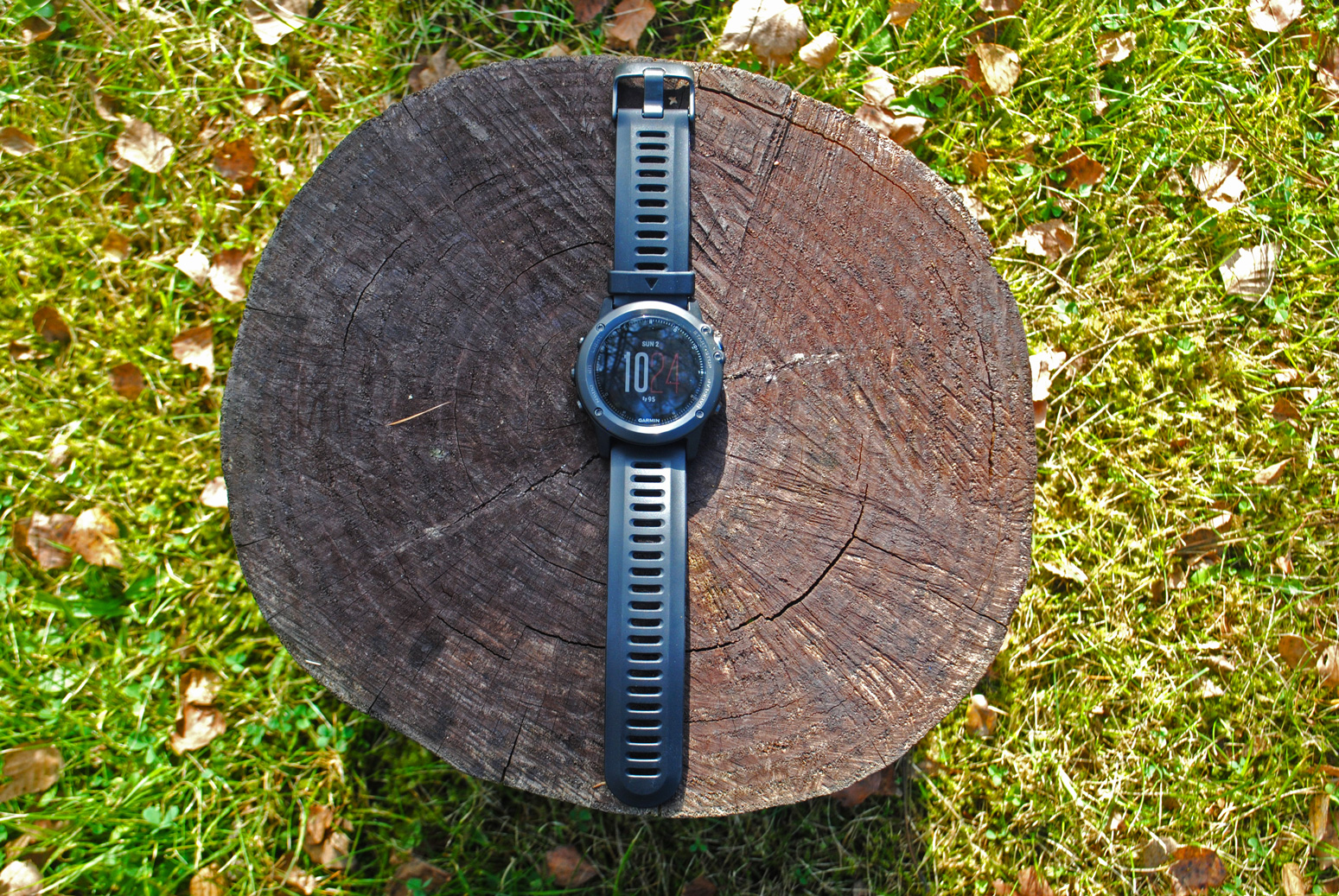 Tracking all my outdoor activities worked really well but I find The Fenix also really useful for my daily activity tracking. After a few days with it I got rid of my Jawbone fitness tracker which I really liked. The watch counts your steps and in addition to a regular fitness tracker it also track number of floors you've climbed each day. The Fenix features also the sleep tracking mode but I've never tested it as the watch is simply to big to wear it to bed.
Being really picky I could find a few things that could be improved. For example when hiking the watch shows you the shape of your track but you cannot zoom out of it to see the full route. You can do it only when you finish the workout and save the activity. These are just a minor software things that I believe could be improved.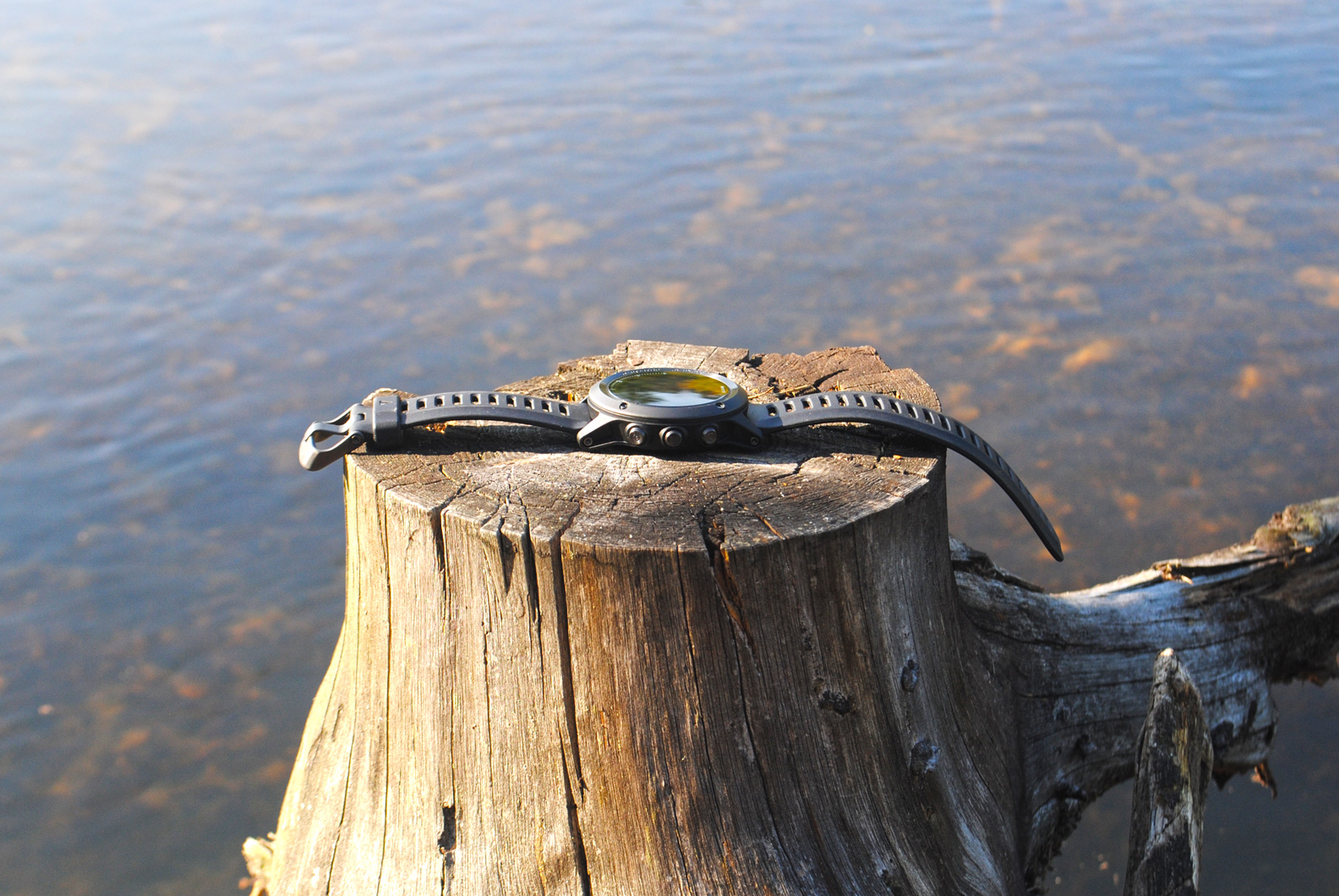 The connected features
Garmin advertises The Fenix 3 as a smartwatch. The truth is that it's a connected watch rather than 'a smart one'. The Fenix 3 displays notifications, the weather and your calendar when it's connected (via bluetooth). I've quickly turned these features off as it was simply not convenient to use it. I can however imagine a scenarios that when skiing or hiking I would keep my smartphone (connected to a powerbank) in a backpack and use the watch to read notifications. The only problem with notifications is that you can't customise them. I was receiving all of the Geoawesomeness Twitter activity alerts (and there is something happening every 1 minute) that I don't see on my iPhone. It would make sense if I could customise it to see only messages from my wife and emails from my boss.
Garmin offers app store for the watch that you can access via the smartphone app but the sad truth is that all the apps I've tried did not add any value to the feature set already found on the watch. I've tried a couple of sailing apps among others but I just wanted to get my course and speed in knot unit and there was no app that offered me what I was searching for. I was also searching for an app to help me track my gym workouts but I didn't find anything useful. The only cool thing is that you can find there different watch faces to customise you device.
As much as I love my Fenix 3, I really can't say that about The Garmin Connect app. After using Jawbone and Fitbit apps for a while Garmin Connect for iPhone is simply the worst part of the overall experience. The user interface is not clear. Everytime I want to do something with my watch (even things like synchronising it) I need to spend some time searching for it. I've tried using it together with Jawbone and Apple Health apps instead but it was just too much of a hassle so after some time I simply stopped trying. The good thing is that The Fenix 3 is just a great standalone device rather than the extension of your smartphone and I love it for that reason.
Battery 
One more thing that I love about my Fenix is the battery life. Wearing it everyday with jogging and biking couple of times a week, the watch lasts 2-3 weeks on a single charge. When I took for a 12 hour long hike it used 65% so the advertised 20h of a constant GPS tracking seems to be possible.
The verdict
If you're searching for a smartwatch Garmin Fenix 3 is not for you. If this is the case you should go for Apple Watch or Moto 360. If you search for the best GPS activity tracking watch The Fenix is the best option out there. It looks good and it delivers. It has amazing battery life and apps for tracking most of the activities you could imagine. In my opinion the only significant drawback of the watch is the Garmin's smartphone app. It works fine but its user experience is far from Fitbit or Jawbone. Regardless of the app The Fenix 3 will be my companion for my smaller and bigger adventures. Well done Garmin!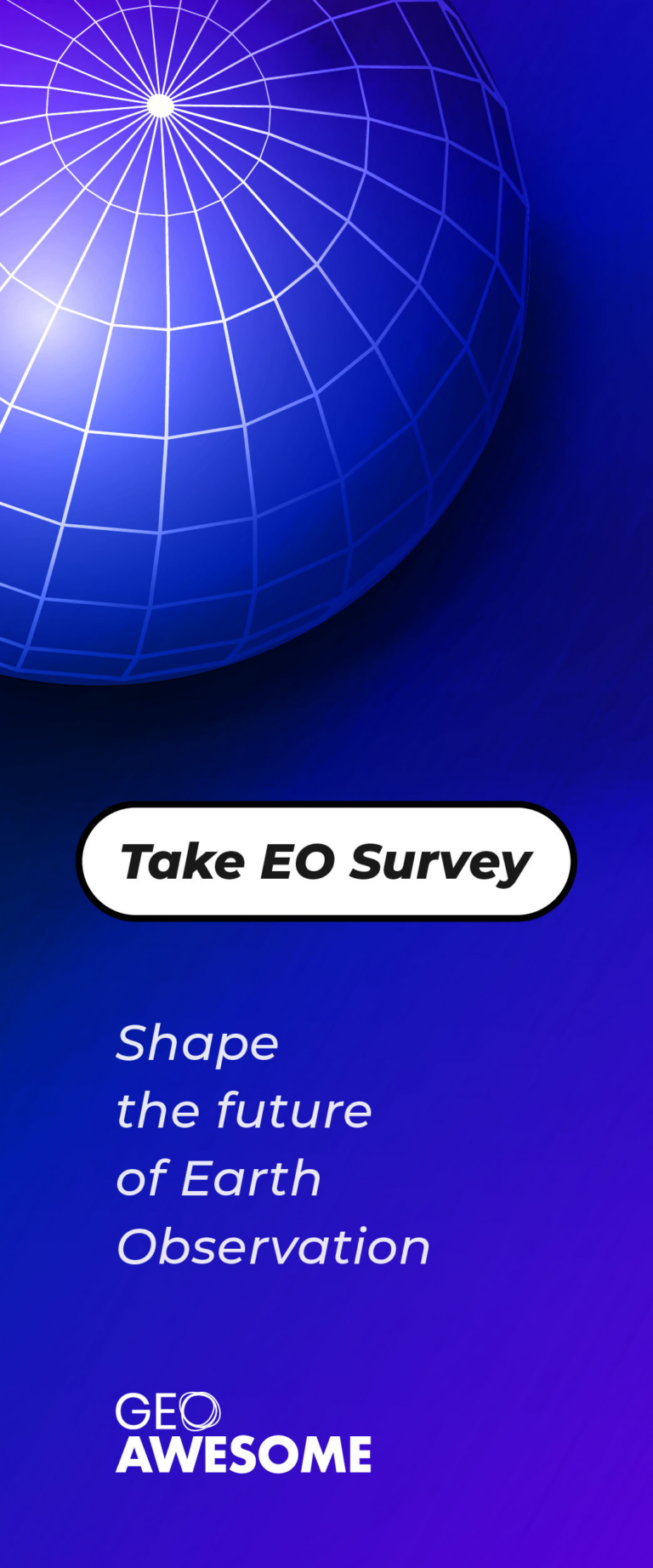 The community is supported by:

Next article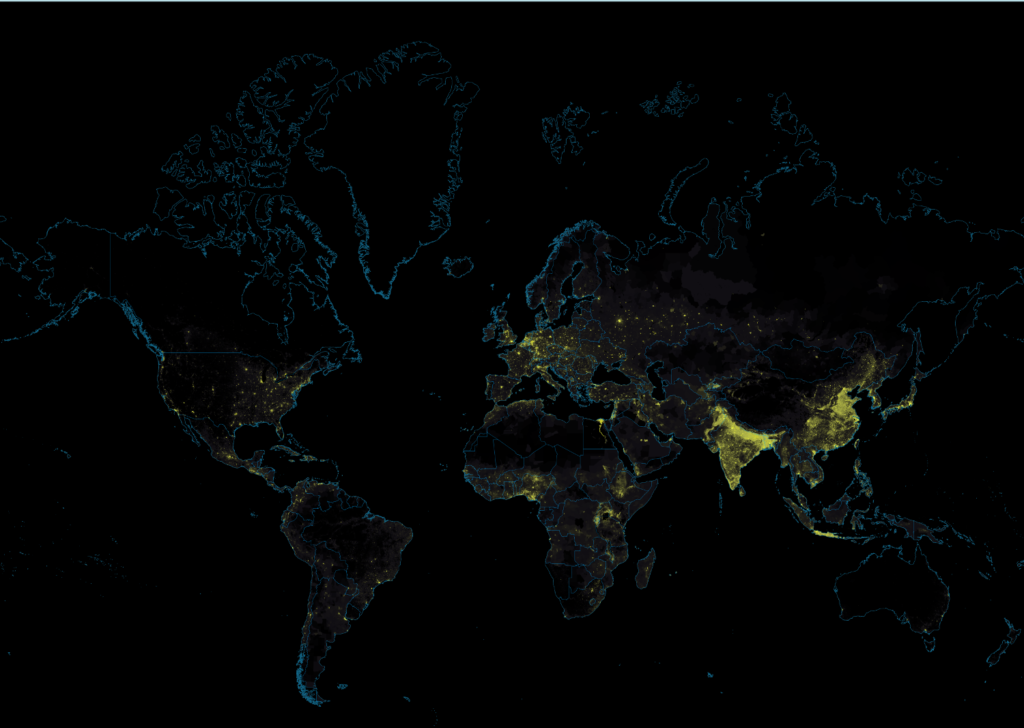 #Ideas
Check out this awesome global population density heatmap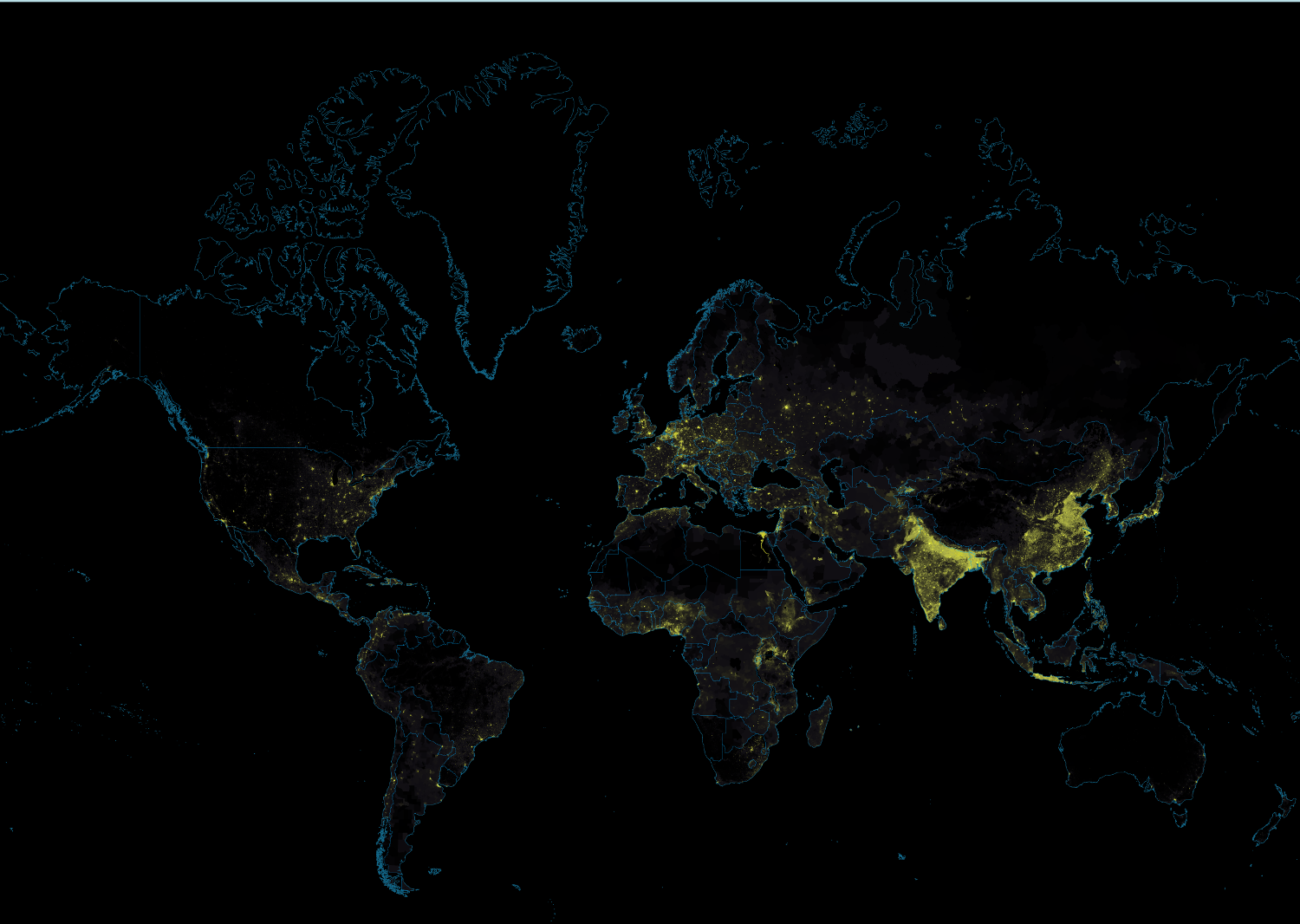 Population density maps tend to be boring and ugly. Róbert Szűcs, a GIS Analysis from Hungary had the same feeling and decided to change it. He took the population density raster available at NASA, did a bit of experimenting with QGIS, then he made a color relief version using GDAL and imported this into TileMill, where he finished the map.
The map can be a real eye-opener for a westerner, seeing the relative 'darkness' of the Americas and even Europe, compared to India, Eastern China, the island of Java in Indonesia, or the last few hundred kilometres of the Nile. Also check how Sub-Saharan Africa is rising, with Nigeria, Ethiopia, Kenya, Uganda, Tanzania leading the way.
If you like the map you can buy it on Etsy.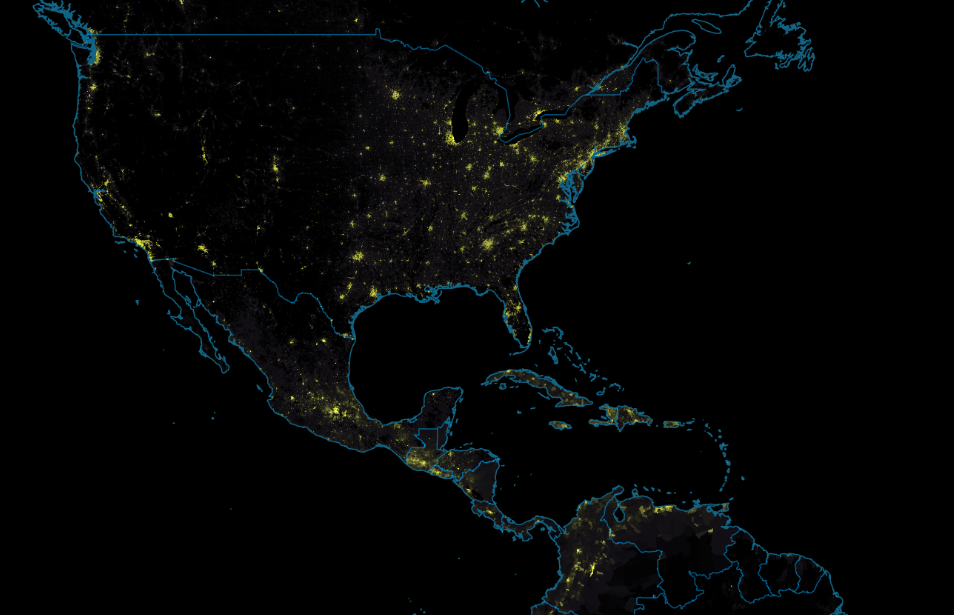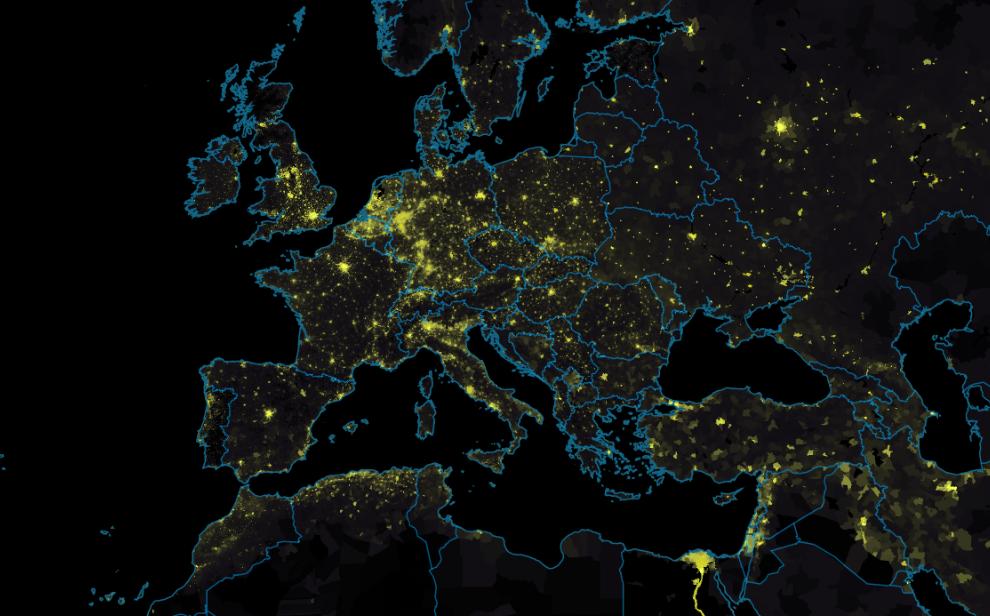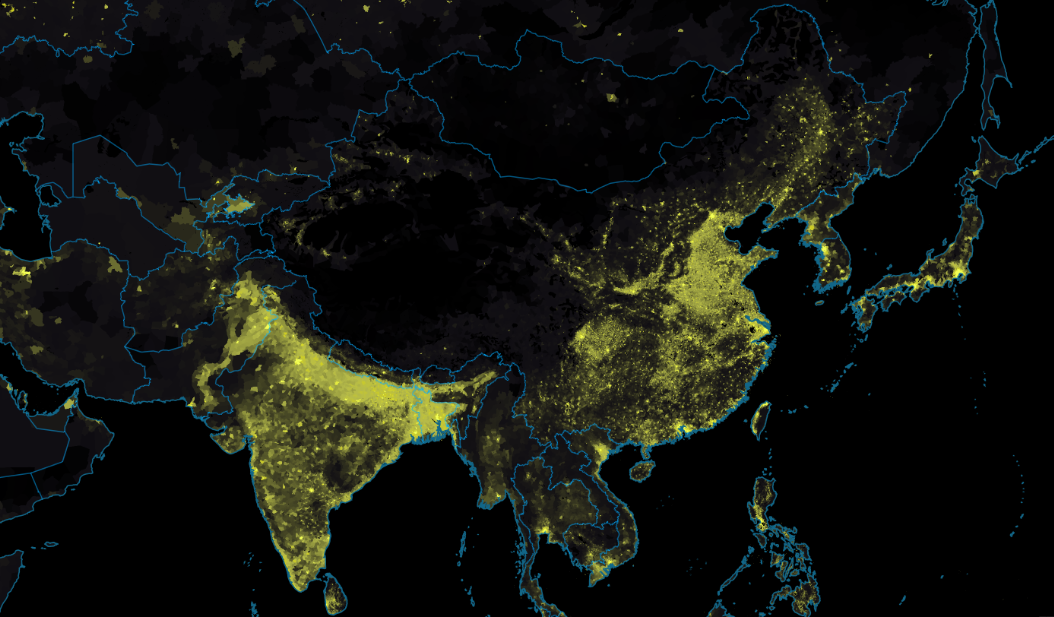 Read on