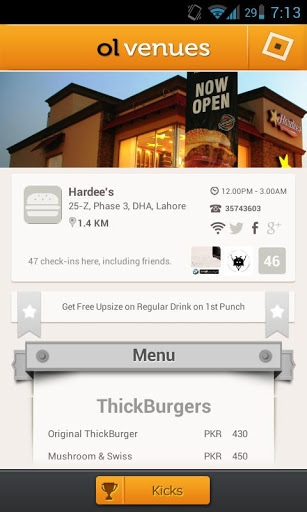 #Business #Featured #Ideas
"Olaround" – For the latest Kicks and Punches!
Probably the first thing that came to your mind when you read this title " Now, what is this all about?". Well thats precisely what caught my attention when I heard about this Location Based Marketing App from Pakistan.
Here's the thing – You earn your Punches (special discounts/loyalty bonuses) and redeem them for sweet Kicks (rewards)! Nice! The latest Location Based App from Pakistan that making waves with more than 500+ partner venues and 40,000+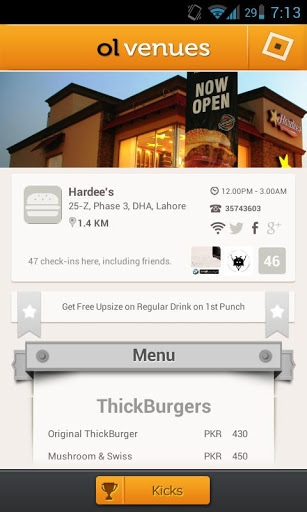 user downloads for Andriod and iOS.
All this in a country with limited 3G access and most of the partner venues are SMEs. Pretty awesome right! Thats Olaround for you. Actually you have to pronounce it "All round", I guess.
Now the bigger question: Why does is it so popular?
Well, although Location Based Marketing and Apps are increasingly becoming common and ubiquitous in the developed world, the concept of using Apps for marketing is still catching up in the Developing world and in countries like Pakistan and rest of south asia traditionally customer loyalty has been established by over the counter discounts and bargaining. In that context, Olaround is a ground breaking app. To be able to get so many brands and small shop owners, restaurants and saloons to give Punches (Loyalty points/Bonuses) that can be redeemed for Kicks (rewards) in itself is a feat worth acclaim.
Plus, it has all the necessary ingredients for a good Location Based App – It gives you every information required the address incl driving directions, lets you see where your friends are "Kicking" and "Punching" even view product lists for the shop!
Most importantly, it has achieved a fine balance with Gamification concepts. Whats Gamification? Well in a simple way, Gamification is application of game elements i.e. things like points, rewards, leader boards and stuff in non game concepts like Business, real life and so on. Actually, you will find a lot of "Gamification" in most of the Location Based Apps around us. I am sure Prof. Kevin Werbach would be a happy man today! P.S: I took a course on gamification and boy, am I happy to put it to use or what 😉 So in that sense Olaround gives you a feel of playing a game and getting "real" rewards for it.
The reviews have been good and they are topping charts in Google Play and iTunes.
Overall a cool app for getting to know nice "Kicks" in your locality in Pakistan. So go Olaround with Pakistan's first location based loyalty app!
Olaround is available for download for Andriod and iOS!
http://www.olaround.me/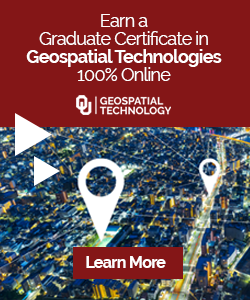 The community is supported by:

Next article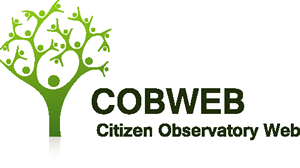 #Ideas #Science
Smartphones as Science Tools: Crowd Sourcing Era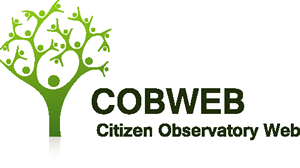 Volunteered Geographic Information (GI) or Crowd Sourcing of data has been buzzing around us quite a lot actually! Global Warming?? Well thats been buzzing around even longer!
Why not combine them both and see if that can lead somewhere! Probably this is what UNESCO and European Environmental Agency must have thought. It makes a lot of sense considering that you want Individuals to be aware of the need for sustainable practices, I mean its a great idea to get us "Citizens" involved in a million dollar research project that helps sustain the planets eco-system in a way thats new and appealing.
CObWeb or Citizens Observatory Web project!
Crowd Sourcing may have been the backbone for loads of Geospatial applications and Apps that have been in the domain for a while. However the science community has by large regarded crowd sourcing as not a "scientific" way of data collection and tended to view it with an attitude that made it i.e. Crowd Sourced data something to be the equivalent of Mass Market science. In that sense, it is refreshing and heartening to hear that about the Citizens Observatory Web project or CObWeb as they i.e. The European Environmental Agency and UNESCO like to call it, uses Volunteered Geoinformation that is crowd sourced as a vital and fundamental to the science and conservation project.
The UNESCO Dyfi Biosphere reserve, covering parts of Ceredigion, Gwynedd and Powys in Wales will be the first in a series of biosphere reserves that will benefit from crowd sourced data.  The project envisions Individuals as Scientific data pools and their smartphones to be the tools of scientific data. Sometime in the near future ( Estimated time of an year actually) you can take pictures of floods with GPS coordinates and submit it so that the scientific community can help policy makers and Governments be better prepared and make informed decisions. Not only that, they are also envisioning ways to utilize smartphones and individuals to be able to collect biological observations and measurements.
Hmm, I wonder "Biological Observations"!! Maybe take pictures of wilting crop or maybe even diseased plants in the biosphere reserve? Actually they plan to collect data on species distribution, land cover/use and more environmental variables. Its a £7m project and they are actively developing Phone Apps at the moment so I am hopeful of interesting things. Let me know if you get any interesting ideas yourself!
The "science guys" want to utilize Citizen power to collect data that can help with their research and at the same time giving the feel of being active citizens in such bio conservation projects.
To put it in the words of Prof. Jacqueline McGlade, Executive Director, European Environment Agency "It is no longer sufficient to develop passive lists or reports to 'inform' citizens of changes in our environment. We need to engage with citizens and ask how they can 'inform' us"
Welcome to the ERA OF CROWD SOURCING! Welcome to the ERA OF CITIZEN SENSORS!
Source: BBC, European Environmental Agency
http://www.bbc.co.uk/news/uk-wales-mid-wales-20943078
http://www.eea.europa.eu/pressroom/speeches/global-citizen-observatory-the-role-of-individuals-in-observing-and-understanding-our-changing-world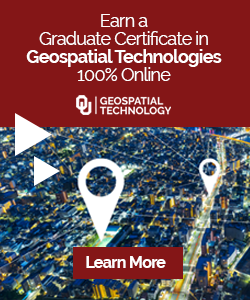 Read on