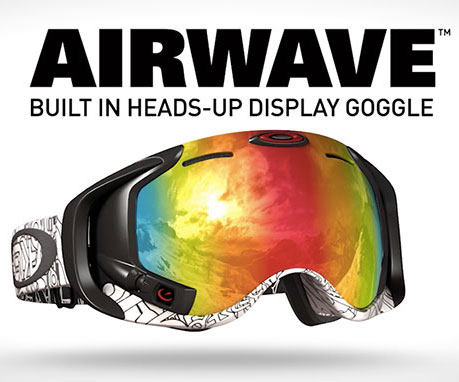 #Business
Oakley Launches Goggles with GPS, Bluetooth, Jump Analytics, and More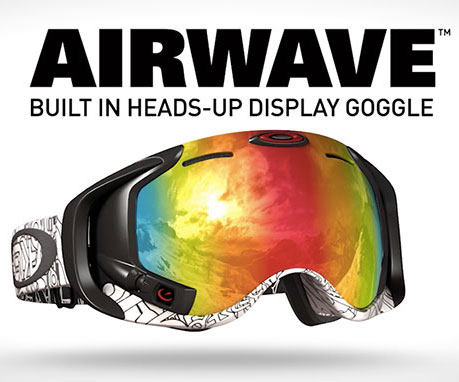 Skiing season is getting closer so check out the latest Airwave goggles by Oakley. They are packed with GPS, jump analytic  navigation, smartphone connectivity with caller-id, text messaging, Bluetooth, and music controls, all available from a heads-up display. It's one goggle to rule them all.
Last year, Recon Instruments introduced a whole new kind of goggle that are linked to your Android smartphone for quick viewing of information like speed, distance, altitude, and more. Now the technology has found it's way to a new set of goggles from one of the world's top eyewear manufacturer Oakley which partnered with Recon.
What will you get?
Essentially what you get is a pair of high-end Oakley goggles with a small display in the lower righthand corner of the goggles. It doesn't block your front view and it appears to the eye as if it were displayed on a 14-inch screen five feet away. The headset comes together with wrist-mounted remote control which allows you to operate the device. After purchasing the goggles for $599 you need to download a special app for iPhone, iPod Touch or Android smartphone.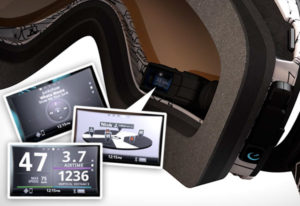 Features
It's got couple of cool features. You can then track friends who've downloaded the free app, too, but haven't necessarily bought the goggles themselves. Text messages and phone calls are displayed in the goggles. You cannot answer the phone but you can respond quickly with customizable stock messages via the wrist remote. The remote can also control music, which is played via Bluetooth in the goggles.
But what's even cooler the app comes pre-loaded with maps for some 600 resorts worldwide. It as well tracks  and stores the data on max speed, highest jumps, descent in altitude and comparisons to past runs. This info is viewable via the app, goggles display, and is available online. An Airwave developer kit also lets programmers create their own third-party apps to use with the goggles.
The verdict
The first testers were really impressed with the goggles but $599 it's a little bit expensive isn't it? I like it but honestly if I considered buying one I'd rather wait for the second generation.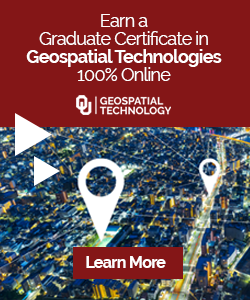 The community is supported by:

Next article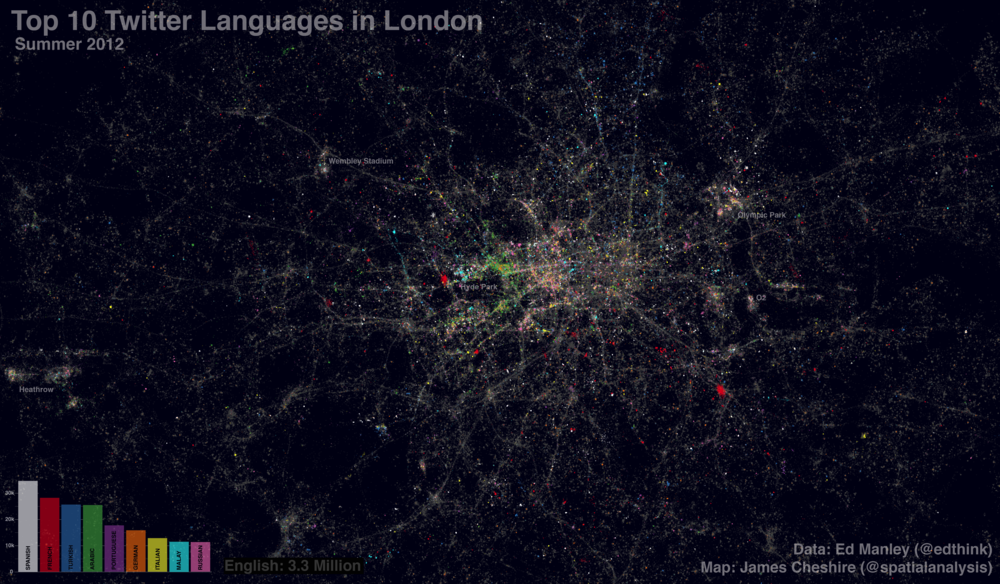 #Ideas
Top 10 Languages in London's Twitter Sphere
While studying language diversity in London, a heat map of languages used during last summer, reveals the top 10 languages used in London's Twitter sphere. This map was prepared by, Ed Manley and James Cheshire from University College of London. They have used around 3.3 million geolocated tweets, captured in London over the course of this summer. In total, 66 languages were detected.  Interesting things to see is the tweets confirmed that certain groups seem to be more dominant in some areas than in others. They have used Chromium Compact Language Detector – a open-source Python library adapted from the Google Chrome algorithm to detect a website's language.
Read on