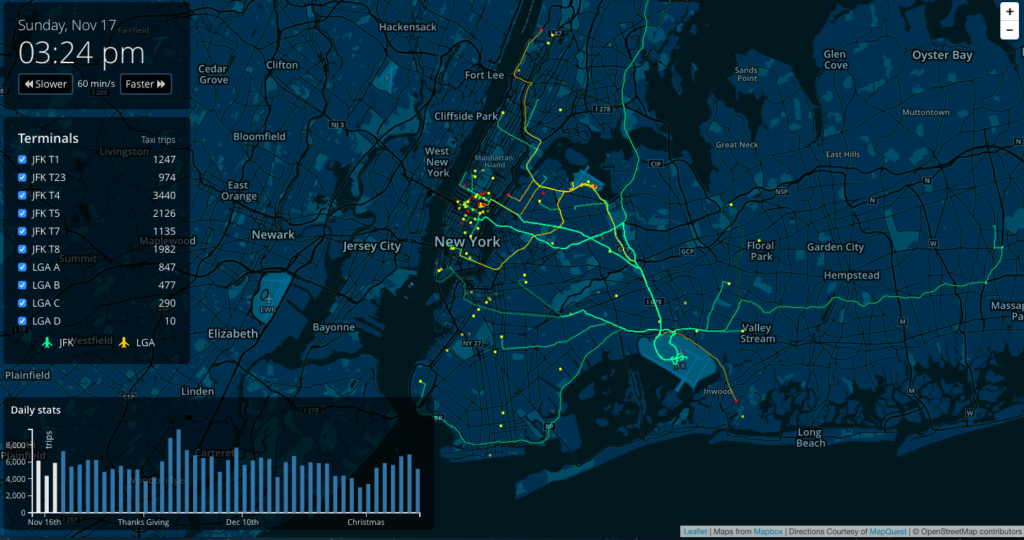 #Ideas
NYC holiday airport taxi trips mapped
Cool mapping project by designers from ImageWork Technologies. It looks at how holiday traffic impacts taxi trips from New York City's major airports. The designers tool taxi trips originating from JFK and LaGuardia airports between November 15th and December 31st, 2013. The map shows the not-surprising trend that few people travel on the actual holidays–such as Thanksgiving or Christmas–but a few days later trips surge. The chart also features the number of rides from specific terminals, allowing people to see where most arrivals are coming from and providing insight into hotspot travel destinations.
When you enter the website it will start "playing" the data from 1,5 months period minute after minute. Although the map features an option that allows user to speed up and slow down the visualisation, it will still take over 25 min to complete it. From User Experience point of view it's a really weak point. But guys from ImageWork have made it up for this little inconvinience by sharing their code of the visualisation.  Not bad at all.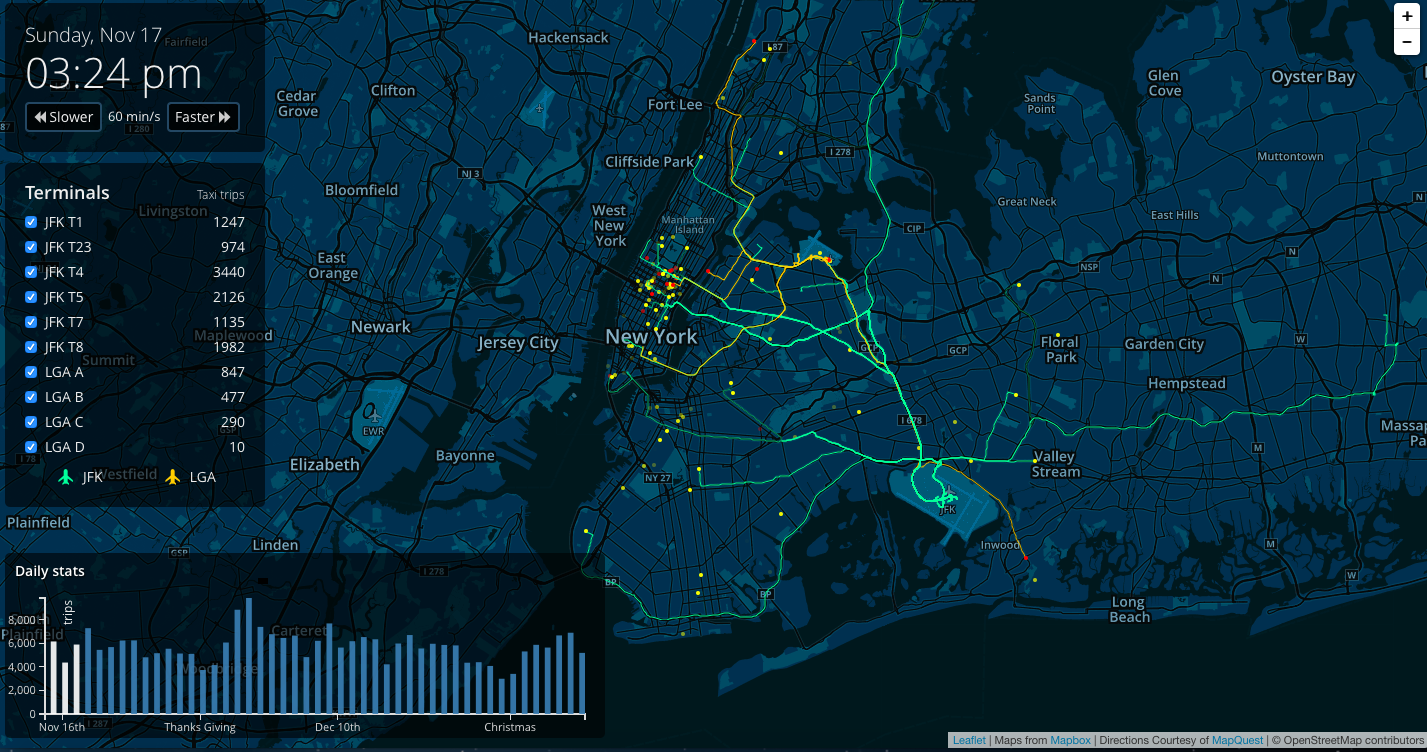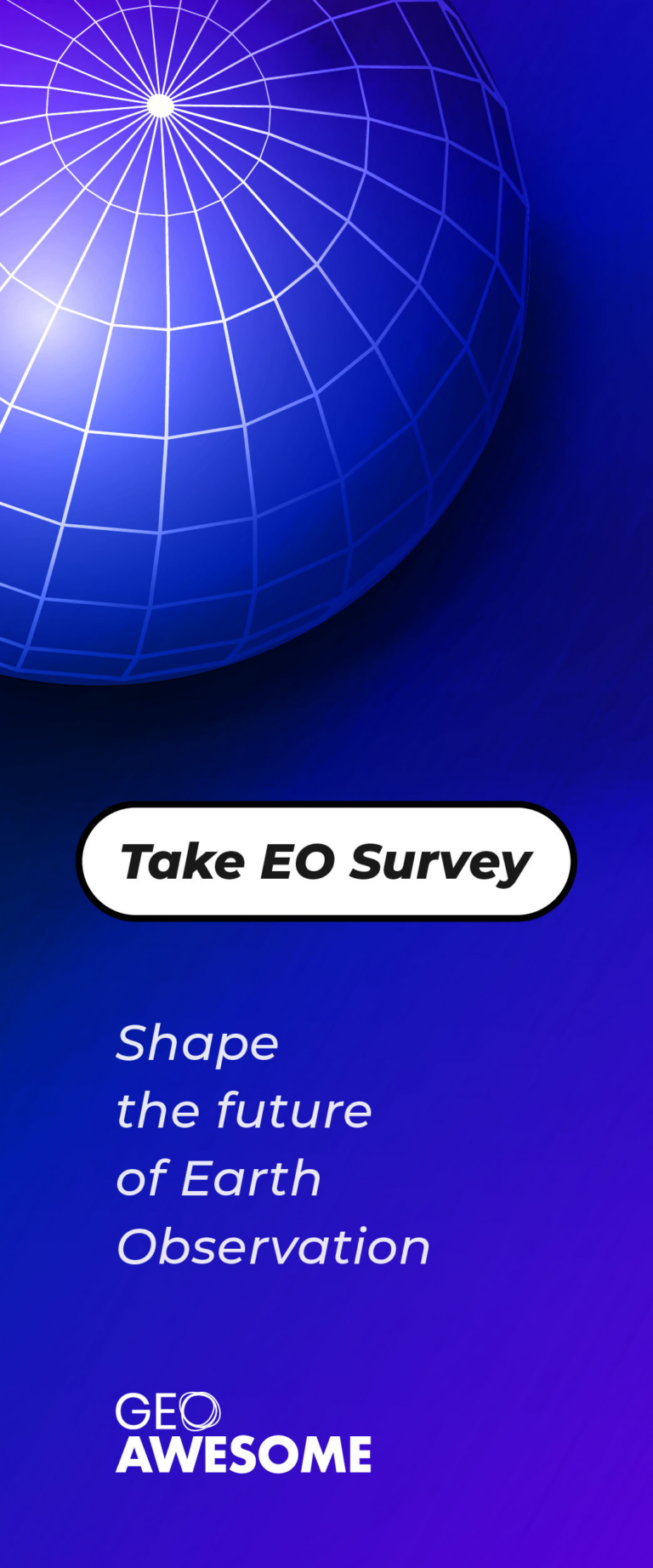 The community is supported by:

Next article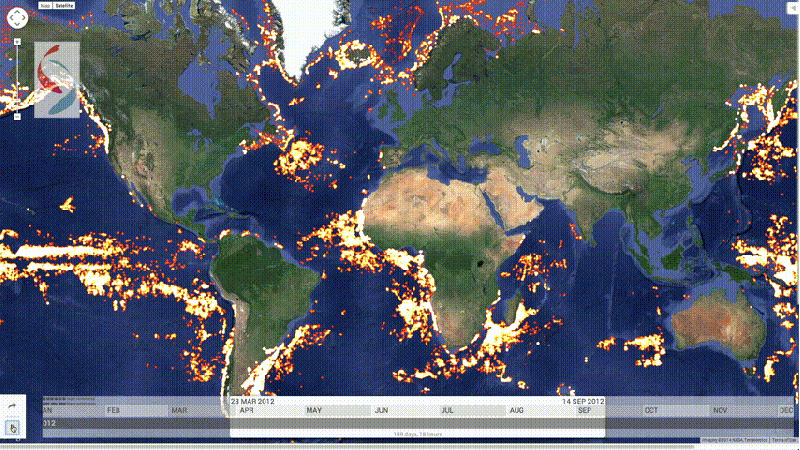 #Ideas
Tracking illigal fishing with Global Fishing Watch map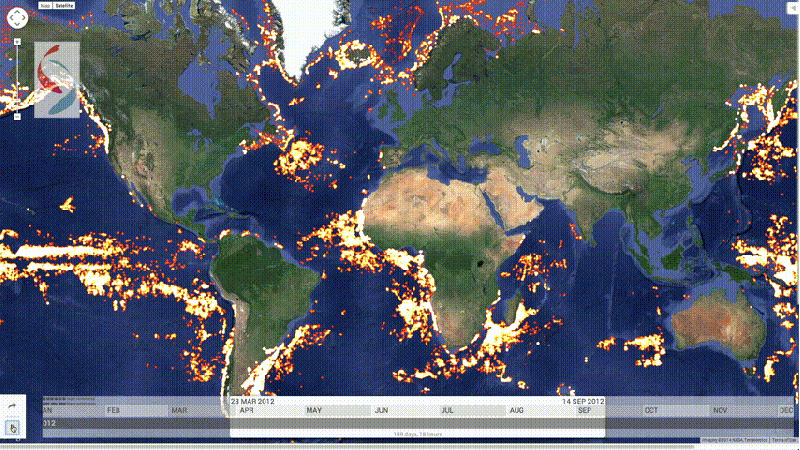 Global Fishing Watch is a cool project developed by Google, SkyTruth and Oceana. It aims to challenge global illegal fishing problem which is estimated at the level of 11 to 26 million tons of fish every year. Global Fishing Watch combines satellite data and interactive mapping technology with the signals transmitted from Automatic Identification System (AIS) which every tanker, passenger ship and commercial vessel above a certain size is mandated to send by the UN. The data are then visualised on the map to see which boats are fishing in waters they shouldn't.
The tool has been tested on historical data from 2012 and 2013. From 25,000 ships either registered to fish, or indicating fishing from in their movements several clearly seemed to be breaking the law (as you can see from a report published by Oceana). Global Fishing Watch tool should allow to identify such a situations in a real-time.
Unfortunately the reality is not that simple. Most vessels engaging in illegal activities are gaming the system and manipulating AIS data. The AIS data are publicly available from 2012 and portals like marinetraffic.com already provide free access to ships positions. When people understood that they were being looked at they immediately started to manipulate the data in many different ways. Gaming the AIS system happens not only due to illegal fishing. Actually human trafficking and smuggling are two of the most worrying reasons for these manipulations. So the unfortunate fact is that the Global Fishing Watch is only watching those that want to be seen.
source: Fast Company, Wired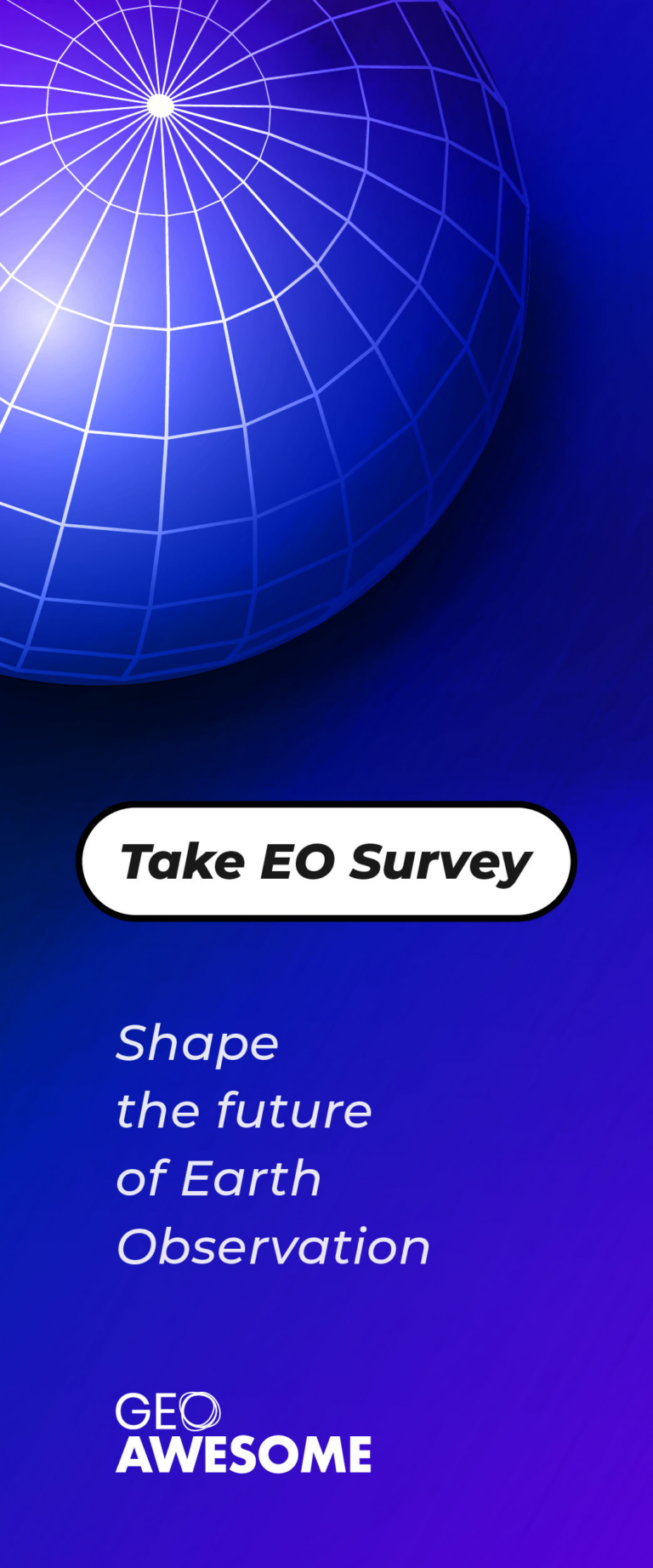 Read on