#Business
Now you can see speed limits with Google Maps
Graduating from the level of a basic navigation app, Google Maps is now getting loaded with additional features that will enable users to see speed limits, speed cameras, and mobile speed cameras on the way.
The features are available in more than 40 countries worldwide including Australia, Brazil, US, Canada, UK, India, Mexico, Russia, Japan, Andorra, Bosnia and Herzegovina, Bulgaria, Croatia, Czechia, Estonia, Finland, Greece, Hungary, Iceland, Israel, Italy, Jordan, Kuwait, Latvia, Lithuania, Malta, Morocco, Namibia, Netherlands, Norway, Oman, Poland, Portugal, Qatar, Romania, Saudi Arabia, Serbia, Slovakia, South Africa, Spain, Sweden, Tunisia, and Zimbabwe. However, the users of Google Maps in France, Switzerland, and Germany may not be able to take benefit of the additional features fully as such features are illegal in those countries.
The speed limit would now appear in the bottom corner of the Maps and the speed traps would show up as icons on the virtual roads. The features are available in both Android and iOS. The users of Android have also the option of reporting fixed photo radar and mobile radar locations, and both iOS and Android users will be able to see those updates during their drive.
The exciting new features seem to be inspired by Waze, a navigation app acquired by Google in 2013. Such features will ensure a safer driving experience.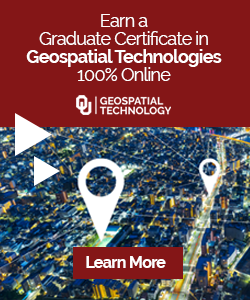 The community is supported by:

Next article
#Business #Featured
Foursquare raises $150 million, scoops up Placed from Snap
It's an exciting day to be Jeff Glueck. The Foursquare CEO just dropped two major announcements – first being that his location data platform has raised one of the largest investments ever in the location tech space, an impressive $150 million, and the other that his company has made its maiden acquisition. Foursquare is buying location analytics firm Placed from Snapchat's parent Snap.
With this acquisition, Foursquare will become the #1 player to offer Attribution services in the market, adding on to its leading position as a provider of location-aware developer tools. Placed, meanwhile, will be able to leverage Foursquare's global map of 105 million POI's across 190 countries and tap into its measured audience of over 100 million monthly devices in the United States. David Shim, founder of Placed, will join Foursquare as its President.
You may recall, Snap had acquired Placed in June 2017 to bolster Snapchat's 'Snap to Store' feature which allows advertisers to see where Snapchat users go after seeing a sponsored location-based advertisement. As such, Placed will continue to be a Snap preferred attribution partner to demonstrate visitation lift and provide insights for Snap advertisers, Glueck clarifies.
Between Foursquare and Placed, the location service providers will have more than 1,000 brands as clients – more than 50% of which are Fortune 100 companies. By making this acquisition in the attribution space, Foursquare is accelerating its mission to offer a complete toolkit of location-aware services. According to Glueck, Foursquare is focusing on five key areas of geo-contextual technologies:
Developer Tools: Using geo-context to build smarter apps and customer engagement
Analytics: Including consumer insights for planning
Audiences: Empowering businesses to reach the right consumer segments for their message
Attribution: To test and learn which messages, segments and channels work best
Consumer: To showcase what's possible via Foursquare apps and inspire innovations around contextual location
Glueck points out that Placed and Foursquare are the only players in the location space to be working with actual consumer on-the-ground confirmations, and that Foursquare's long-time admiration of Placed has played a major part in this acquisition. "The first-party 'truth set' approach is unique to Placed and Foursquare, raising the bar in an industry where inaccurate geofencing and junk source data have been all too common. It exemplifies the engineering-centric and data science-first cultures the companies have in common," Glueck says.
Foursquare is celebrating its 10th anniversary this year.
Now read about the other major geospatial acquisition to happen this week: CARTO acquires Geographica to focus on geospatial consulting services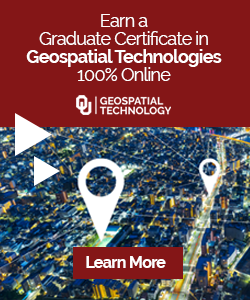 Read on