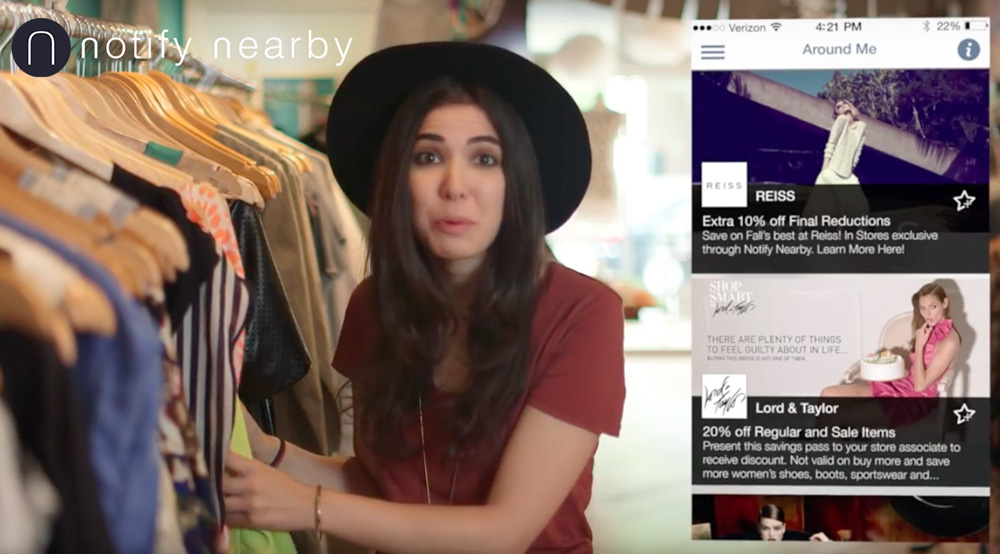 #Business #Ideas
Notify Nearby launches location-based coupon app for fashion lovers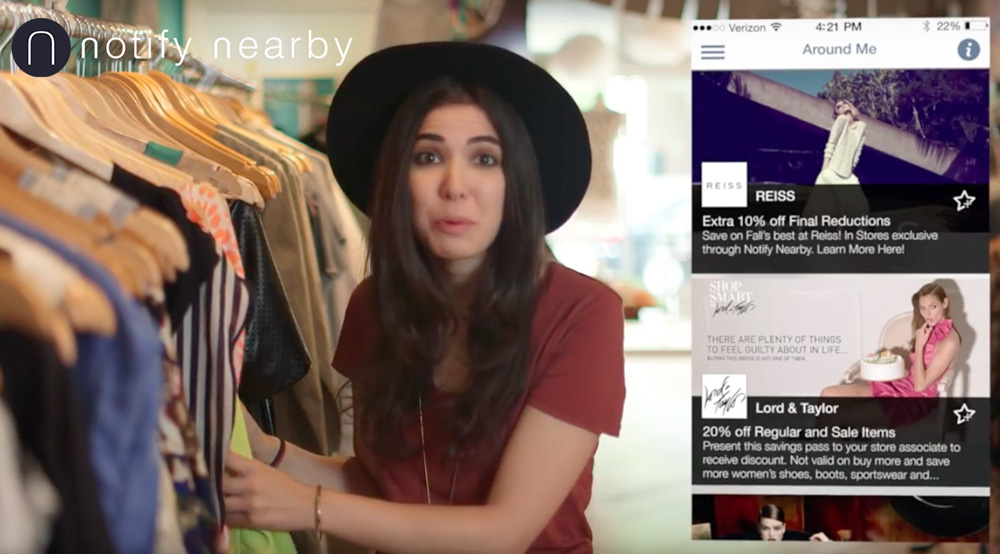 The problem with most of the location-based coupon apps is that you get a lot of irrelevant notifications about stores you'd never enter. A new shopping app that has been just launched in New York is trying to solve this issue.
The Notify Nearby is a proximity marketing start-up whose platform allows retailers to send promotions through the Notify Nearby app. The technology is based on iBeacons (provided by Estimote) which are installed and customised by Notify Nearby in cooperation with retailers. Retailers have an online platform to easily create customisable campaigns on their end to send relevant information and deals as customers are shopping. When users downloads the app they will receive location-based notifications about promotions. What's different about Notify Nearby is that users can subscribe to only to brands of their choice to get only relevant messages. And it seems to be working well. Notify Nearby says that 52% of users who get notification are turned to customers. Not bad at all.
In addition to a sophisticated content management the platform offers analytical tool that helps retailers delight the mobile shoppers and understand their behaviour. Nevin Jethmalani cofounder and CEO of Notify Nearby commented on how the platform works: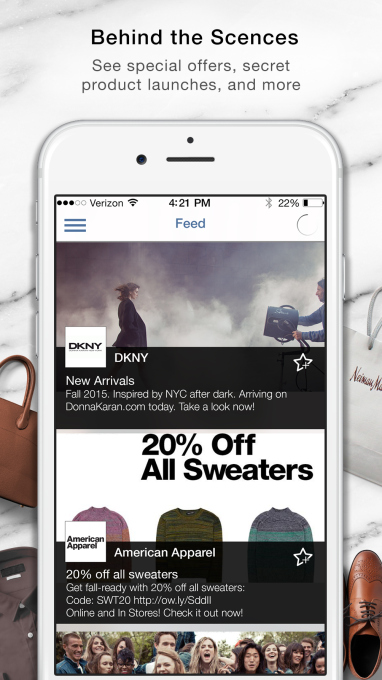 "We aim to be the primary distribution channel for fashion related content. We want retailers to post content to our app before publishing it through any other distribution channel. We have beacons in retail stores and malls, a mobile device is able to detect proximity to a beacon.Anytime a beacon is detected, the retailer's pre-configured message is sent to a shopper in the form of a push notification. The app does not have to be open and the phone does not have to be unlocked for the shopper to receive the beacon content."
Notify Nearby claim that they've cracked the mobile commerce and fashion shopping code. The promotions are for now available only in the New York, so we cannot test it. Everything will depend on the scale and conversion rate for brands. For now it looks very promising.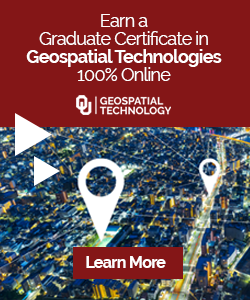 The community is supported by:

Next article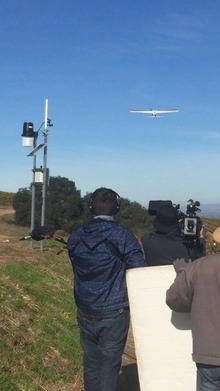 #Business
IoT for AgriTech: Verizon LTE for IoT devices together with PrecisionHawk drone data
As the decade progress, its clear that its the IoT era all over the world and communication among devices is getting utmost attention. Transfer of IoT data in a faster and economic way is one of the biggest growth areas for telecommunication carriers to work on. With the evolution of LTE, the carriers are now focussing on connecting the IoT devices with LTE and then to Cloud Services. This combination will can create a huge impact on decision making and business analysis (Read: LTE and the Internet of Things). 
Verizon, one of the leading CDMA carrier conducted a trail run at Hahn Estate Winery, Soledad, CA with it's UAV partner Precision Hawk which has an exclusive domain for agribusiness with variety of sensors in different spectral ranges.
Verizon claimed that they are the first of the kind to offer Category 1 LTE network capabilities for IoT user equipment. Such features will allow Verizon customers to move from slower 2G speeds to 10Mbps with 4G LTE with the possibility of lower costs and power consumption. LTE network chipsets certified for Verizon's LTE come from Sequans and Altair; a Category 1 router from Encore is also certified.
Verizon launched ThingSpace, a development platform for companies of all sizes to create Internet of Things applications more efficiently and then later manage those apps. And all this was done prior to the trail run to make it feasible in developing tools in bug labs under this platform.
During this pilot project the high resolution imagery from the PrecisionHawk was compared with the sensors near the vineyard in monitoring weather conditions, mildew, soil moisture and other factors to help the winery make adjustments to increase crop yield. The data collected on the fly was not connected through LTE but downloaded once the UAV landed.
The drone trial has operated under Federal Aviation Administration (FAA) approval, and the agency would be required to approve any drone usage of LTE, said Mike Toto, director of new product development at Verizon. LTE on a drone could be used for relaying real-time data to manage crops, he said, but make sure that your surveillance zone is not under restricted areas (Related: GPS-based flight restrictions).  
Verizon intends to use the drone pilot project to help develop mapping and analytics for agribusiness, then to sell its LTE network and IoT integration as a package deal to wineries. This integration and interconnection of techniques paves a better analysis scope for agribusiness which will aide in identifying crop disease and estimating crop yield. The price of this combination is not disclosed yet. Once the Verizon achieves a contended results they will sell their LTE network and IoT integration to wineries as a package.
Source: ComputerWorld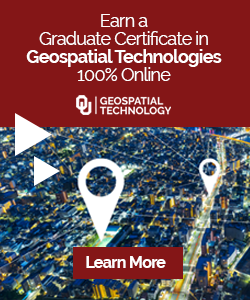 Read on