#Business #GeoDev #Ideas
Nokia's HERE maps opens a new self-service portal for developers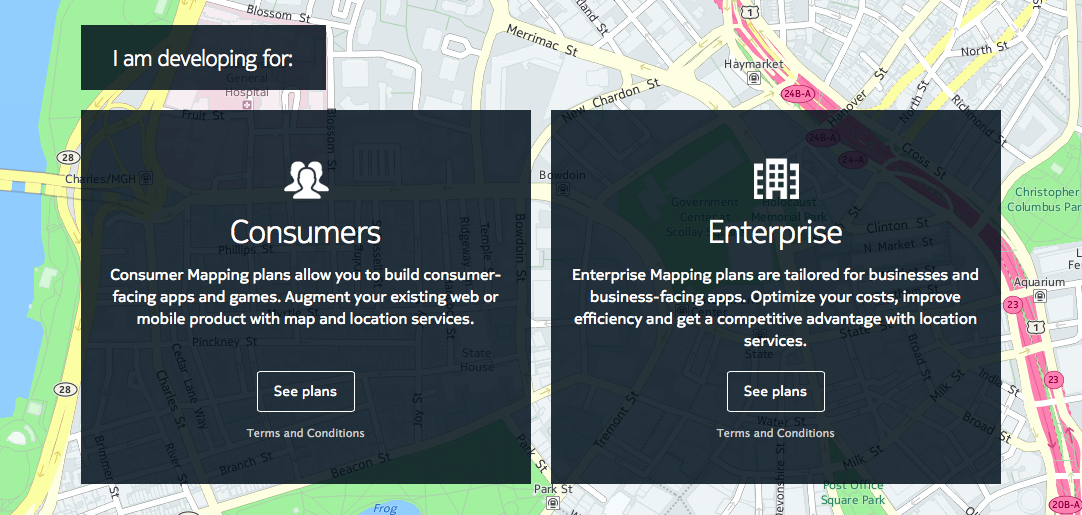 Nokia launched its new mapping self-service portal for their-party developers. Although HERE API offer a lot of great features, before now developers had to liaise directly with HERE's sales team to procure a license to use it. For most of us it was a barrier which has nothing to do with being user-friendly.
With a new portal you get a simple access to HERE's API and it's features… simple but not necessarily cheap. After 90-days free trial the basic access costs $59 per month and it offer's only a basic functionality including maps and road routing. If your app need over 150,000 monthly transactions or extra features including real-time traffic, street-view images or isoline routing you'll need to choose from one of the higher plans. This solution is cool as it allow you to scale your apps but it's a bit expensive when you compare it to Google Maps or CartoDB APIs.

Over the years Nokia's mapping brand HERE (perviously known as Navteq) had its ups and downs. The new portal marks a milestone moment for the company which is still searching for its place in the industry. Will it be a huge success? I don't know but giving an easy access to 3-rd party developers will be certainly helpful, as the API offers some really cool features e.g. check out this map with traffic isochrones.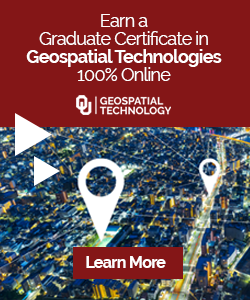 The community is supported by:

Next article
#Ideas
Solar eclipses between 1601-2200 mapped for every place on Earth
For centuries, solar eclipses have captured the imagination of people and cultures around the world. Even though most believed that solar eclipses brought death and destruction, people in many ancient civilizations tried their best to understand and predict them. Surviving records have shown that the Babylonians and the ancient Chinese were able to predict solar eclipses as early as 2500 BC. Solar eclipse happen when the Moon passes between the Sun and Earth, and the Moon fully or partially blocks the view of the Sun from Earth and today we are able to go back in time or predict the eclipses for centuries ahead.
From practical point of view it is important to know that seeing a solar eclipse fully depend on when and where you are. A new interactive map published on ESRI online allows you to search and view all eclipses for a particular location.  The Solar Eclipse Finder tool maps paths of 905 historical and future solar eclipses from 1601 to 2200. The historical data is mapped in green and the future data in orange. When clicking on a particular path you'll get detailed information about each event. Check out the interactive map here.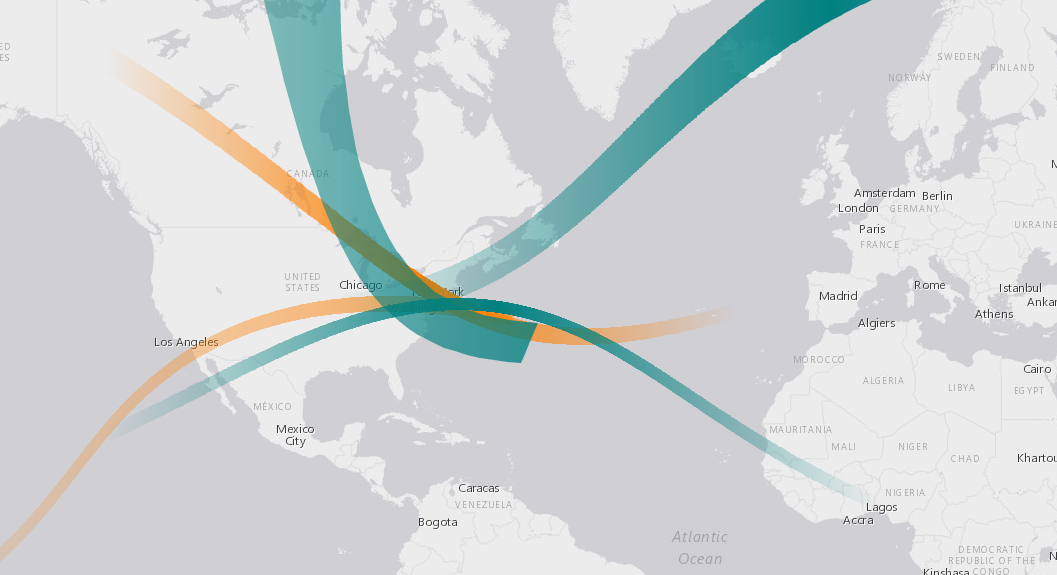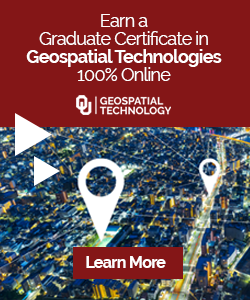 Read on