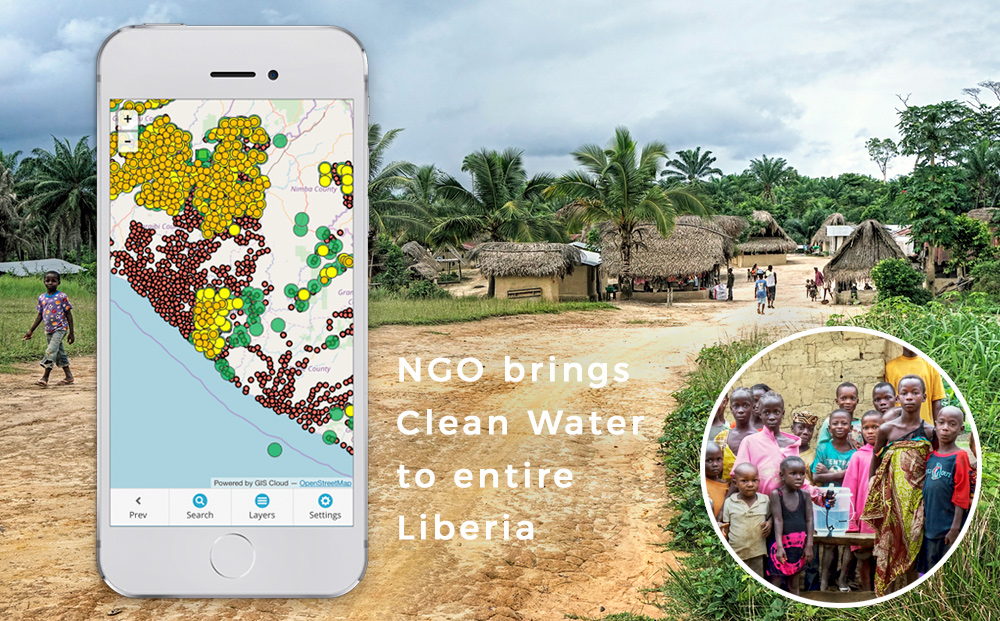 #Science
NGO maps out entire Liberia and brings clean water to every single resident
Water is one of the Earth's most valuable resources. Some of us living in the cities take drinking water for granted, while millions of people across the globe can't even imagine having everyday access to clean water.
With GIS solutions in the cloud, mapping available water sources, managing the delivery of water filters and using collected data to eradicate water-borne sickness, diminish death rates, and create a sustainable solution which brings clean drinking water to nations in remote areas, is no longer an impossible effort.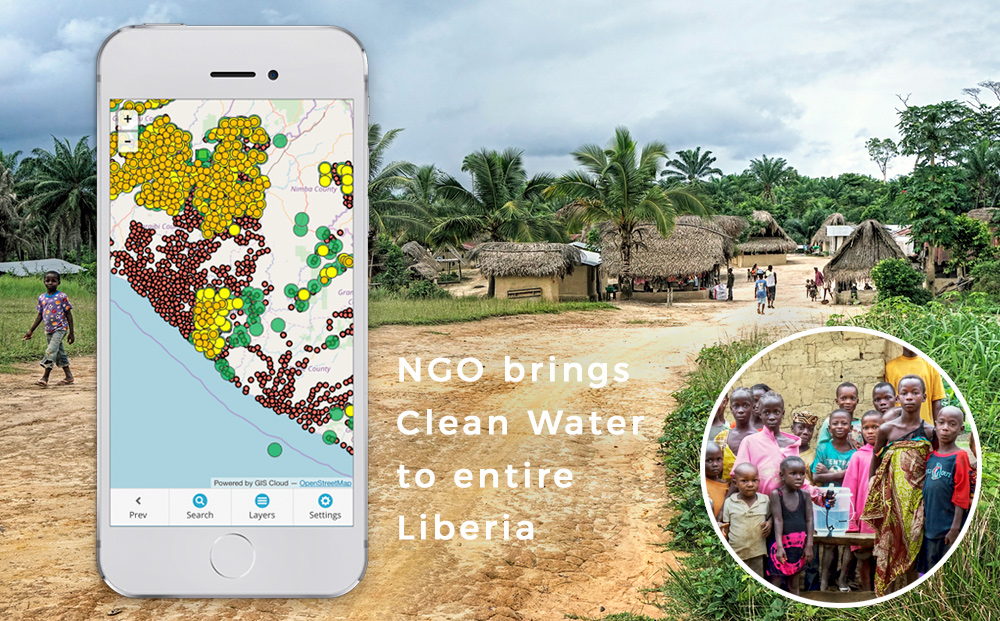 The Last Well nonprofit organization joined forces with other NGOs and Darrel Larson, International Director of Sawyer Products water filter company, to reach a unique goal envisioned in 2008: map out entire Liberia and bring clean water to every single resident by December of 2020.
To achieve this goal, organizations had to collaborate to gather data on demographics of every village in Liberia, regarding their location, population, existing water resources, and solution needed, as well as on individual health problems caused by bacteria in the water.
Divided into teams, 150 Liberians were sent out on motorcycles and trained in GIS data collection, which included filling out custom created surveys on mobile devices. Each submitted entry instantly mapped the household, a survey was linked to, allowing for a country-wide assessment.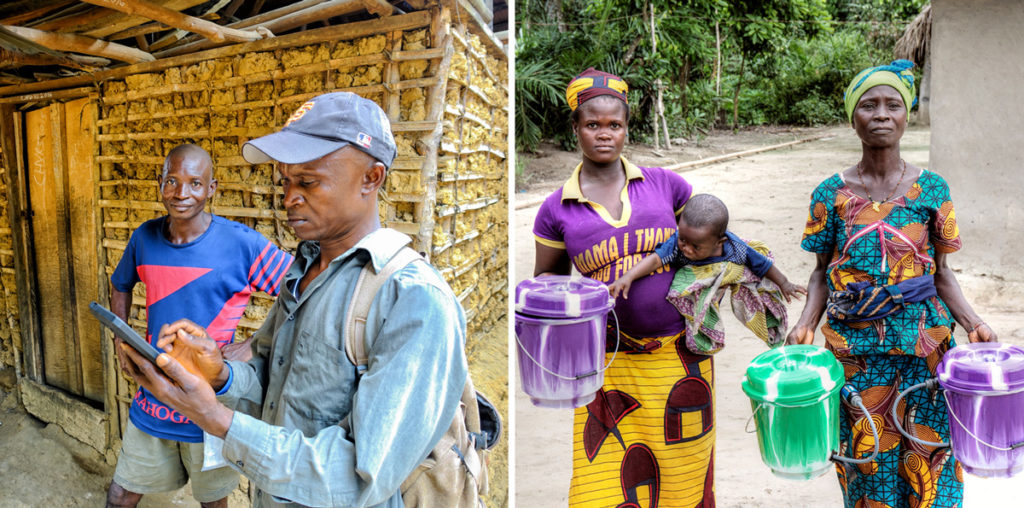 The first round of data collection was followed by installation of water filters, providing clean water for villages too small to receive a hand-pump well. GIS mapping technology enabled them to track and manage filter installations and later follow-ups, which resulted in a significant amount of health and socioeconomic data.
Surveys were combined as layers in a single map showing the overview of the process, area covered and estimation for additional resources needed to reach the goal.
Analysis of the collected data showed terrific results, such as reduction in reported cases of diarrhea from 2197 to 107 in just two weeks! This outcome allowed for further funding of the project as well as its expansion on other countries and plans for many future projects.
Join the Webinar on April 12th for a first-hand story and a live demo of this data collection and management process, and learn how to execute such an impressive project. Darrel Larson will share his story and answer questions about project creation and funding to data collection, data reviewing, data management, and upscaling to more teams working with data.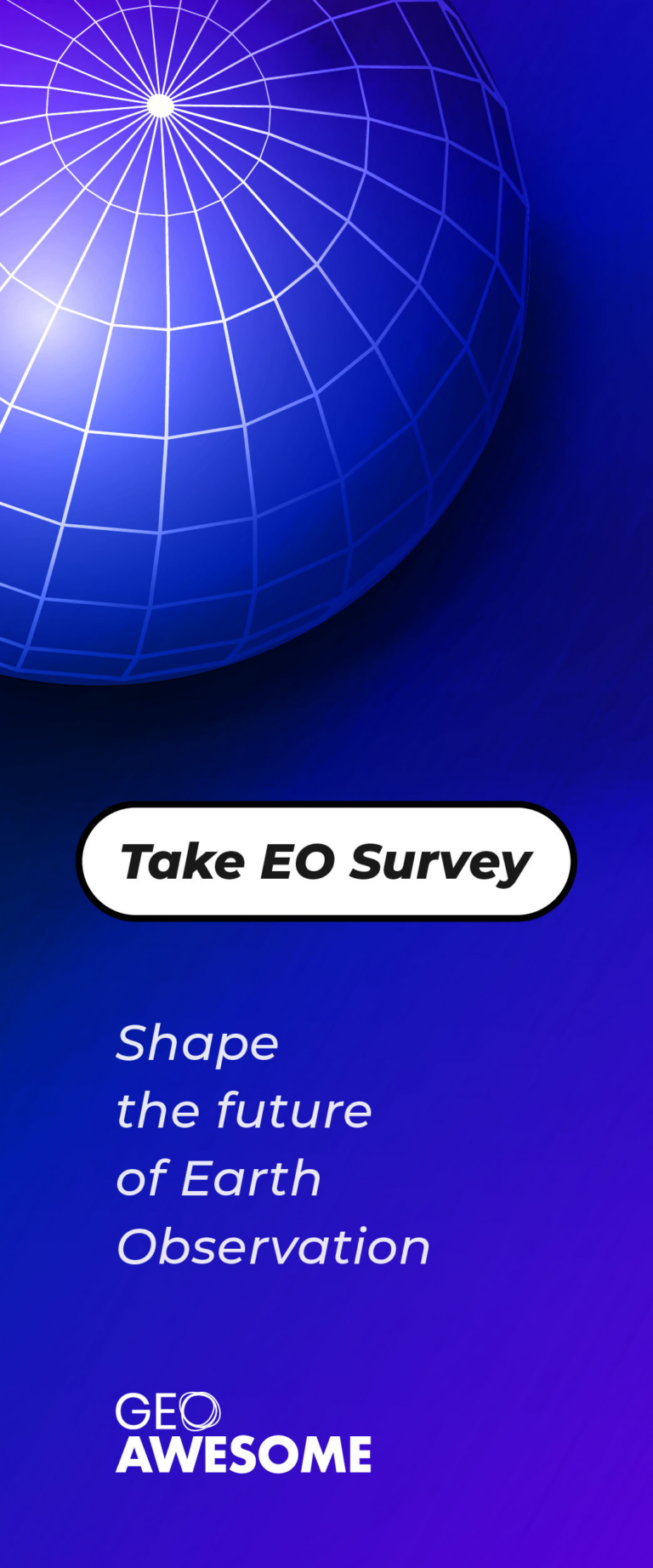 The community is supported by:

Next article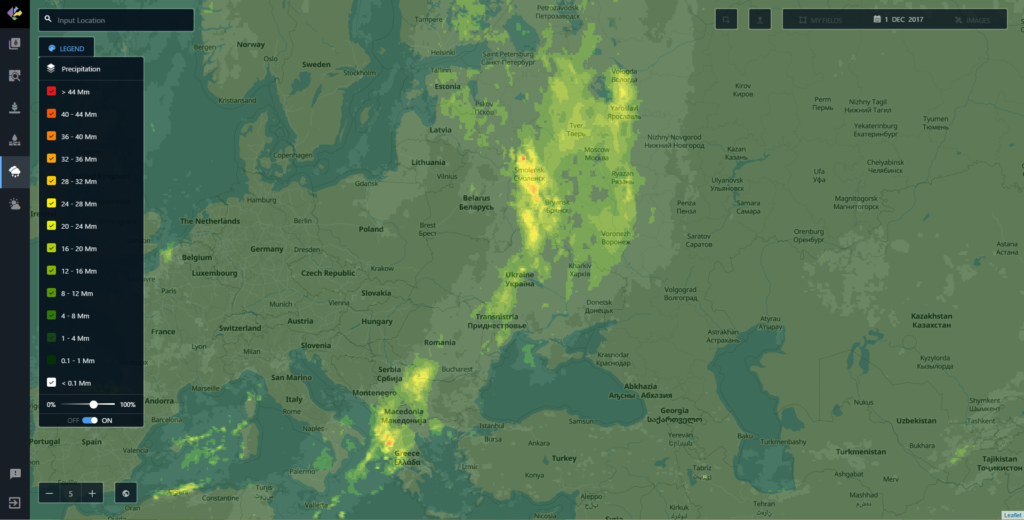 #Business
Check out this new powerful remote sensing platform for agriculture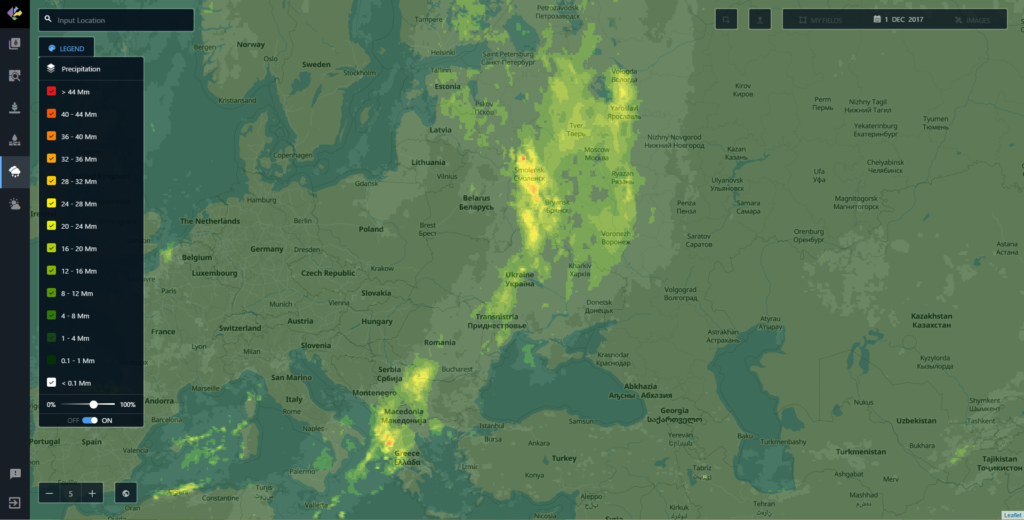 Earth Observing System (EOS) one of the hottest remote sensing startups in Silicon Valley has recently released their new cloud-based platform focused on agriculture called EOS Crop Monitoring.
The platform allows users to extract insights from remote sensing data such as crop types classification maps, crop yield forecasts, field boundaries, vegetation indices, crop conditions, soil moisture and weather data among others.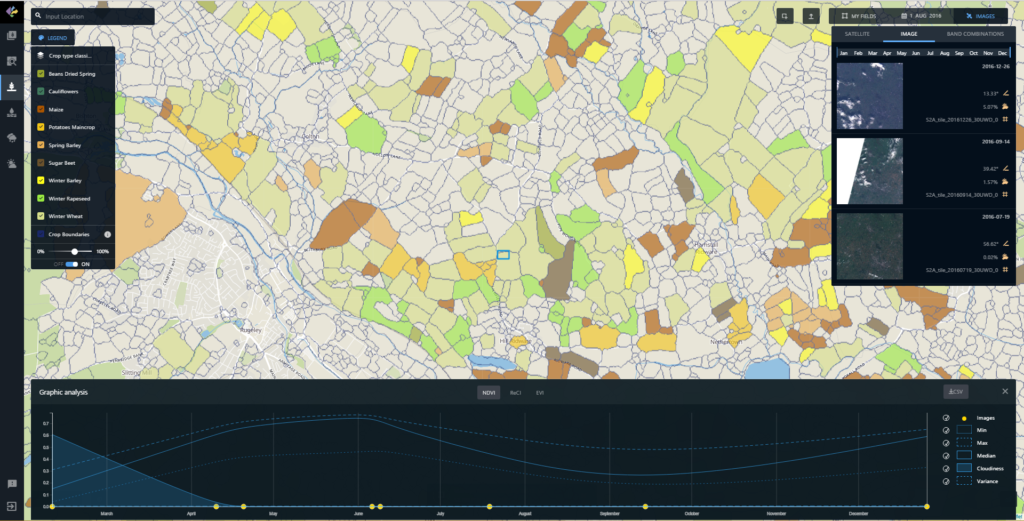 The platform is powered by EOS Engine and is based on a multi-level deep learning architecture that targets land cover and classifies crop types from multi-source satellite imagery. The key element of the architecture is an unsupervised neural network that is used for optical imagery segmentation and missing data restoration.
It supports many types of earth observation data sets and capable of on-the-fly analytics processing. The platform can automatically remove cloud cover and shadows as well as extract valuable information on a different scales with the processing of large-area data. Additionally, the tool includes both historical and current observations. This allows for quick identification of a field's performance throughout the growing season as well as high-risk areas affected by droughts, floods, hail, etc.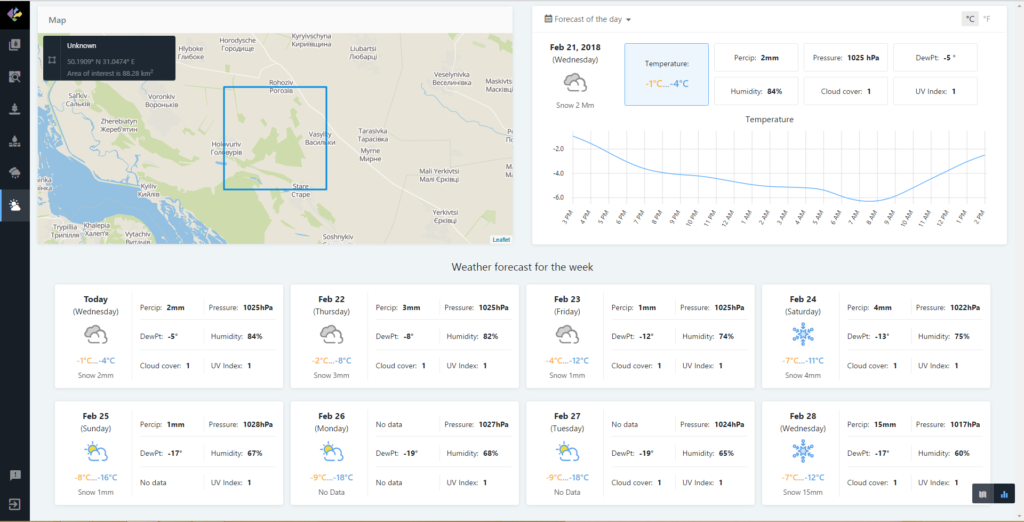 Interestingly the app can be licensed as a White-Label, providing EOS partners with cloud-based services for their own users to increase interactions across the whole farming value chain. The platfrom can be customized as well as integrated with 3rd party systems through EOS API.
Guys at EOS developed really interesting solution, definitely worth checking it out, if you're searching for advanced satellite remote sensing cloud-based platfrom.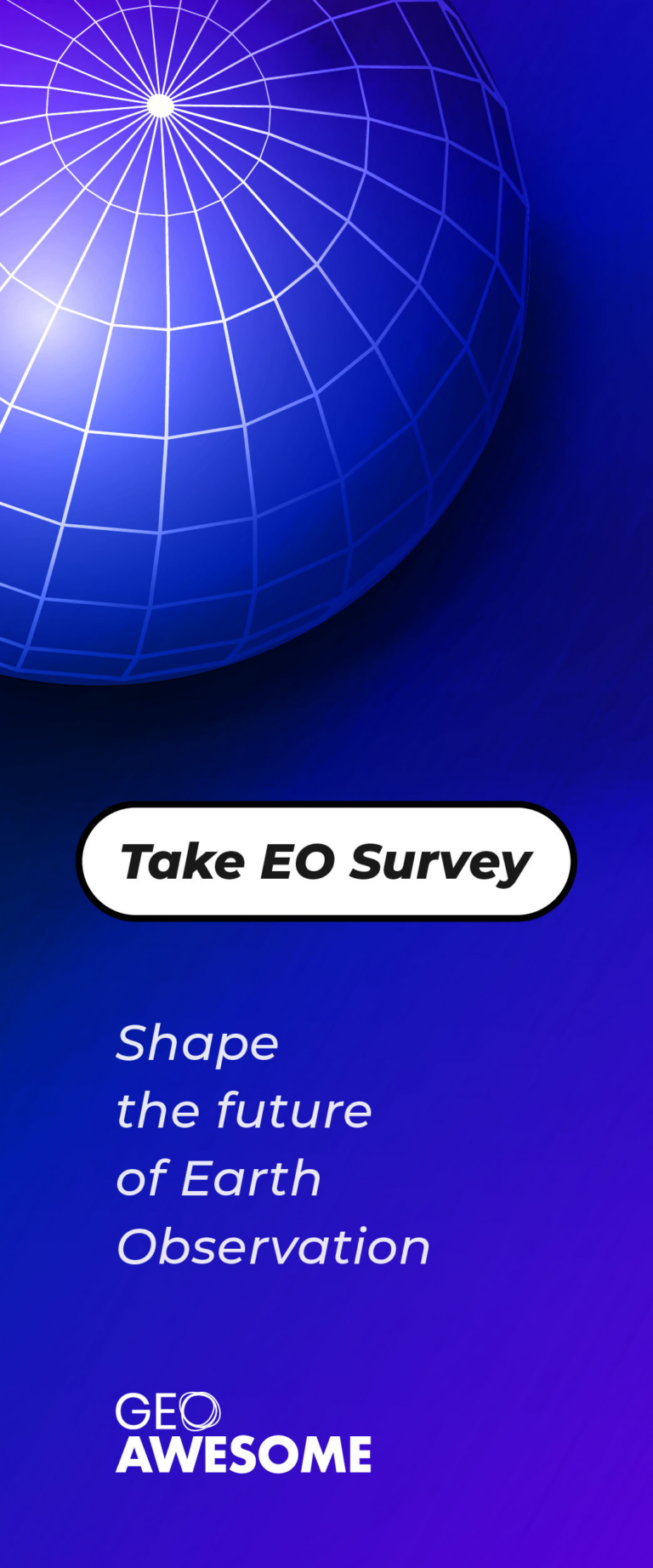 Read on