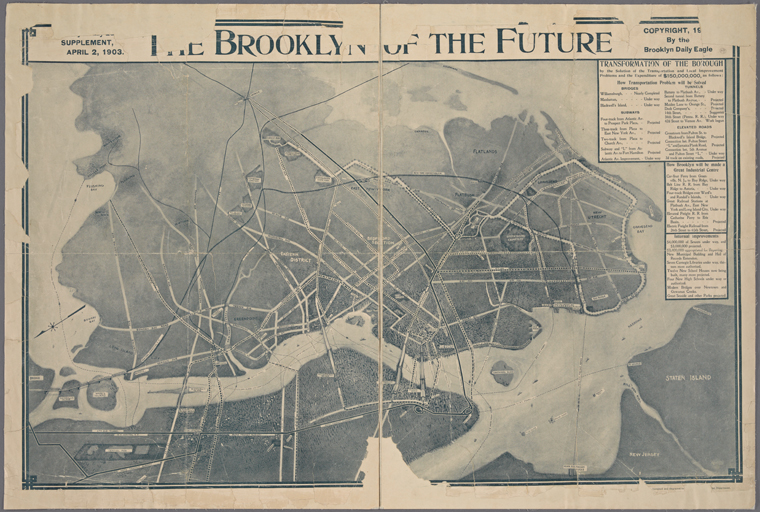 #Business
New York Public Library released thousands of free historic maps
Last week the New York Public Library released a huge collection of over 180,000 digitaized maps, images and other resources.  Basically all out-of-copyright materials in NYPL Digital Collections are now available as high-resolution downloads. Without any permissions or restrictions. You can use everything!
And there are quite a lot of resources to be used. I got 24,213 results when searching for the term "Map". When you browse it for a while you can find a real gems like "The Brooklyn of the future" map from 1903.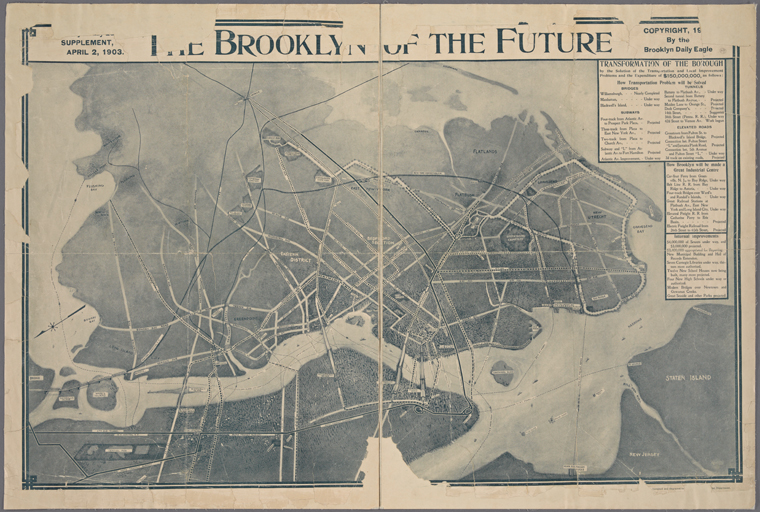 Digitizing millions of maps, pages and images has been happening in libraries, museums and other institutions for at least a decade already. But the NY library's initiative brings it to a totally new level. It actually stimulates to what happens next with the data.
"We see digitization as a starting point, not end point," said Ben Vershbow, the director of NYPL Labs, the in-house technology division that spearheaded the effort. "We don't just want to put stuff online and say, 'Here it is,' but rev the engines and encourage reuse."
Developers can use on the public domain files as machine-readable data, using the library's open software interfaces or their own tools. To provide inspiration for reuse, the NYPL Labs team has released couple of cool demonstration projects. My favourite one is comparing Fifth Avenue images from the beginning on the XX-th century with corresponding Google StreetView images from 2015. Another awesome tool is a visual browser allowing users to explore the public domain collections at scale.
NYPL gave a great example of how public institutions should open their resources and share the knowledge which was stuck somewhere between shelves, covered in dust for decades. We are sure that GeoGeeks will find some awesome applications for all this maps and other resources.
Great initiative!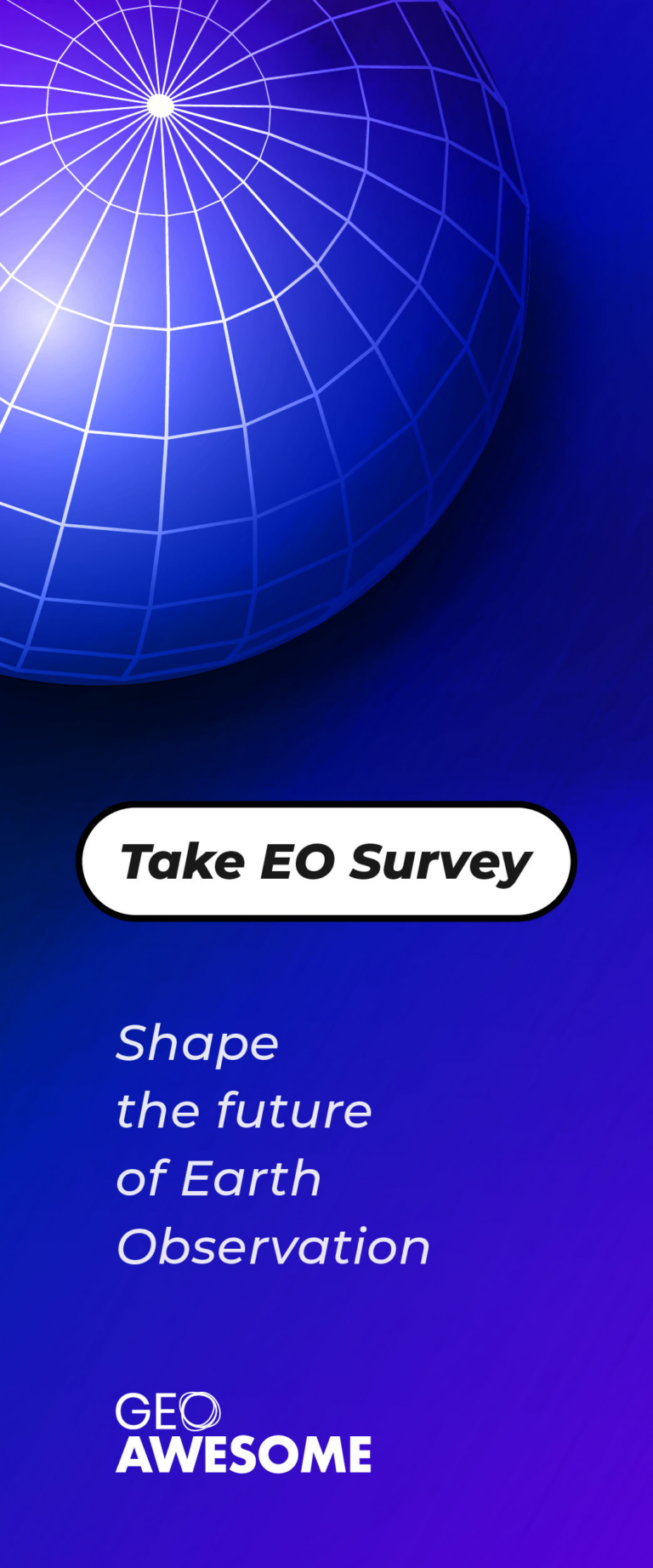 The community is supported by:

Next article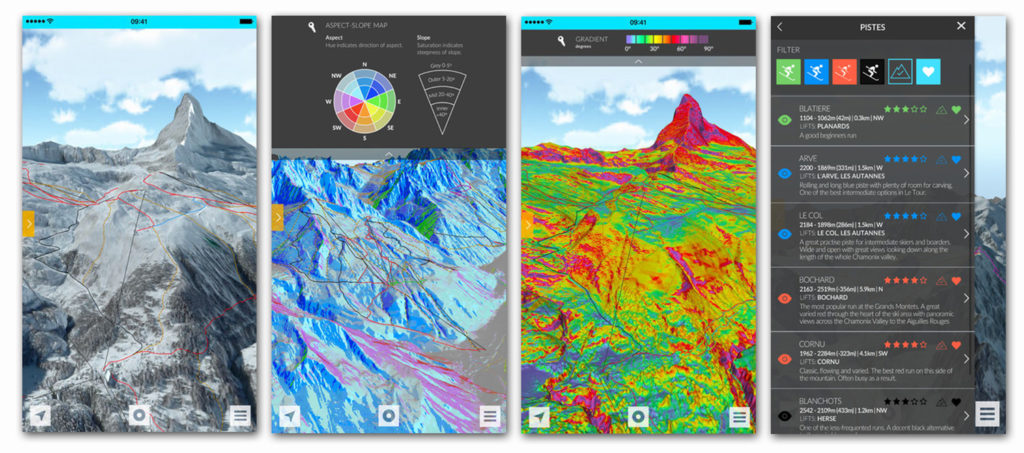 #Business #Ideas
Fatmap app brings skiing maps to the next level
I've got two passions in life: maps and backcountry skiing. There is an app that combines these two… Fatmap is a mountain resort skiing map app that brings skiing maps to the next level. The concept of virtual ski resort trail maps has been around for a while but it was notoriously unreliable and difficult to follow.
The app has been developed by London-based a group of tech entrepreneurs and Chamonix mountain guides. They've combined satellite imagery and aerial photography to build highly accurate three-dimensional terrain models of ski resorts that solved problems of previous maps and apps.
By combining GPS enabled navigation with detailed 3D maps, users can locate themselves in often complex terrains, plan their day's activities, track their progress and meet with friends. 3D fly-throughs help skiers experience the slopes before heading out, and contextual data, such as weather, season and resort facilities, further enhance the user experience. 
The app is a useful tool for all the resort skiers but also for off-piste powder skiing which often requires good preparation to get to know the terrain. With Fatmap you can easily preview the terrain using a high-resolution 3D data, and choose your line. In addition the app identifies avalanche risk zones, crevasse zones and slope gradients which increases the safety of backcountry skiing.
The app offers basic features for free and some more advanced functionality for a subscription fee that can be bought for one time trip as well as for the whole year depending on your needs.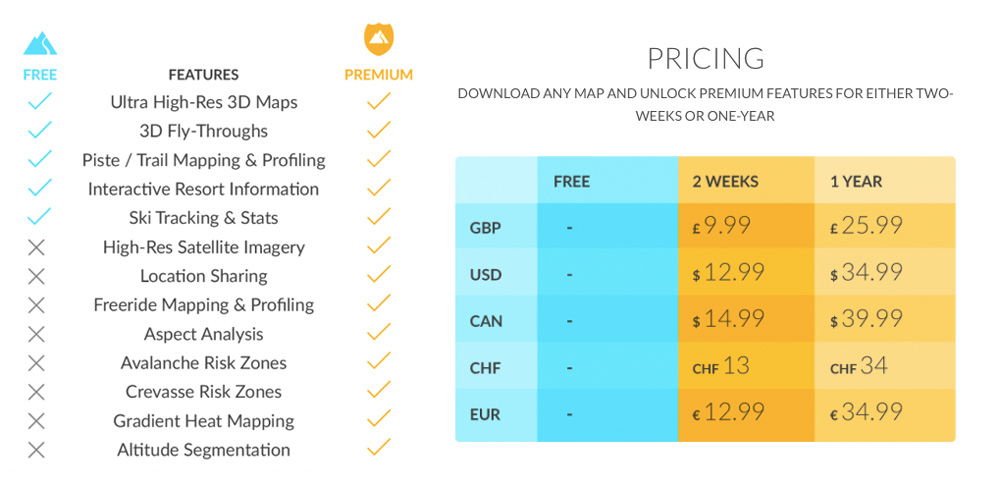 It is available for iPhone and Android and it offers a long list of resort maps in the US, Canada and Europe.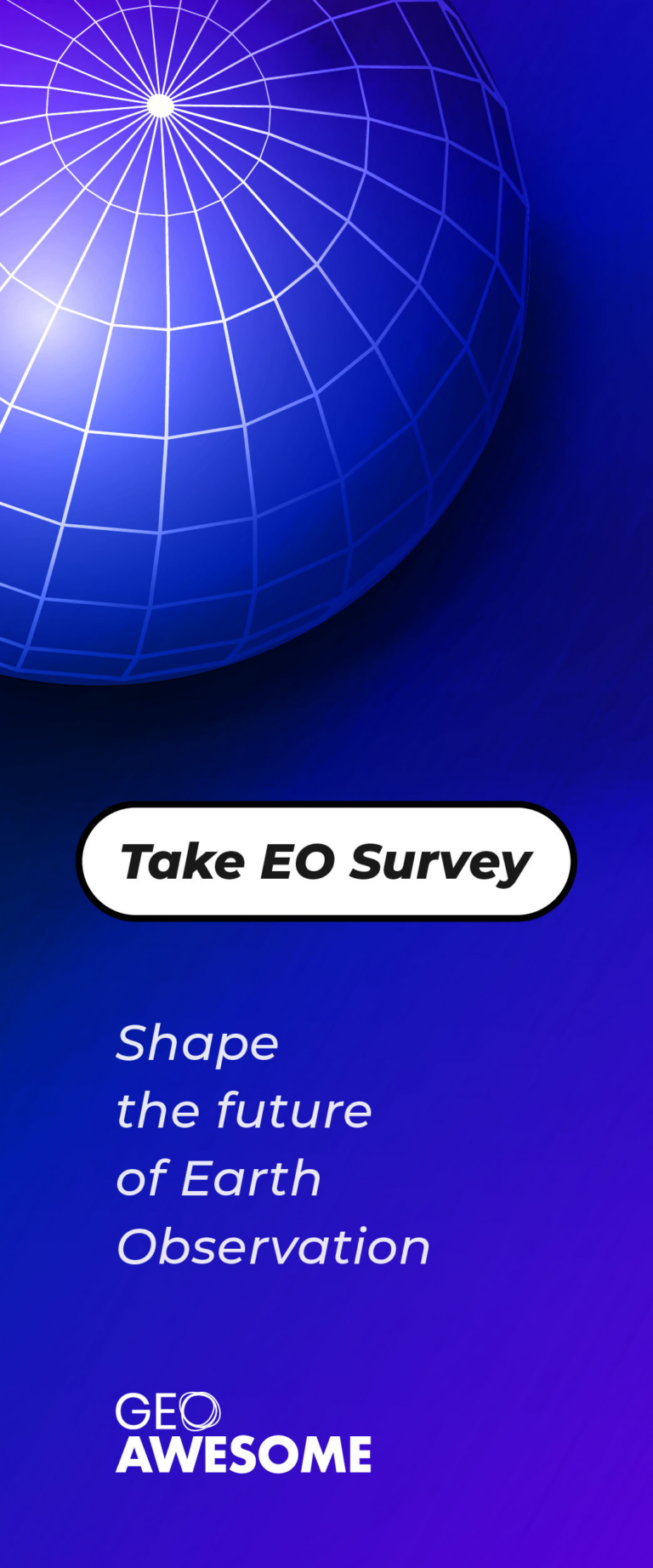 Read on