#Business #Ideas
Symbiosis of Indoor LBS leaders: indoor.rs partners with StickNFind
There are several providers on the market offering indoor navigation technology. Mostly they either provide the necessary hardware such as a sensor that transmits the location data to the devices or the software that interprets it. Aleks and Muthu reported on Estimote, which is a piloting sensor technology with the largest retailers in the USA and Europe, or iBeacon the technical counter part from Apple. – Beacon is the commonly used term for the sensor, which is fixed in the indoor location. Newest sensors run with Bluetooth Low Energy (BLE) technology to communicate with the mobile devices and considerably extend the operating time. The market for the software and hardware is not at the very beginning, but I would say that there is capacity for extension, particularly as the technology yet has not reached the maximum of users/consumers it could.
indoo.rs – a leading company?
However, one of the leaders in indoor navigation technology is the Vienna (Austria)/San Fransisco (USA) based company indoor.rs. I am confident to at this point mention 'leader' as indoo.rs was selected as one of six start-up companies to participate in a new "Entrepreneurship-in-Residence" program launched by the Mayor of San Fransisco and with the scope to "explore innovative solutions to civic challenges" and at the same time to bring City Departments and the private sector together. Almost 200 companies from 25 different cities and countries from all over the world applied to the program, among them NASA engineers, employees of leading technology companies and several patent holders including some that have already been granted more than 100 patents. Within a competitive process indoo.rs was chosen as one of six companies that best fitted the City's needs and priorities. indoo.rs will collaborate with the Airport of San Fransisco to explore and enhance navigation and location based services.
indoo.rs features
The company offers flexible and accurate real-time localization software for indoor venues, where GPS signal coverage is difficult to use. The indoo.rs platform uses a range of technologies, consisting of client-side technology that combines available signals from the device sensors (including accelerometer, gyroscope, barometer, and compass) with radio signals such as 3G, Wi-Fi, geomagnetic fields and Bluetooth LE, for accurate and robust positioning. The solution requires minimal hardware infrastructure, namely the only prerequisite being the installation of Bluetooth Low Energy (BLE) beacons, like StickNFind ones (see later). With their discrete design and long battery life, the installation won't be seen as a burden but as a chance to exploit benefits such as indoor localization, interaction with customers and real-time analytics.
Indoo.rs unique sensor fusion and post-processing methodology deliver highly accurate positioning estimates at every second, at the same time keeping footprint and power consumption low. The indoo.rs cloud back-end manages crowd-sourced collection of analytics, the creation of new environments and dynamic updating of existing maps. The software runs on Windows/Android/Linux systems, iOS devices are to follow soon.
Applications
indoo.rs technology is widely used in positioning and navigation solutions for airports, shopping malls, hospitals, museums and enterprises. Way-finding and routing, proximity marketing and interactive guides, analytics and asset tracking are a few of the features indoo.rs technology offers to its customers. Ancillary, indoor.rs provides useful LB apps, for instance one that localises public toilets in Vienna!, another one that localises important addresses also in Vienna (from city bicycle parking spaces to hospitals) provided by the City government, the 'QuickTicket' app allows to buy ticket for public transport on you mobile phone – even in the last second before the conductor comes.
What's the physical matching part to indoor.rs software?
This week indoo.rs announced to have StickNFind as partner on the same boat.
StickNFind offers complete indoor Bluetooth BLE solutions for indoor navigation with beacon tag hardware, software SDK, and cloud-based platforms to support any indoor navigation deployment. – It is the first compay in the world to develop an Android SDK for BLE technology along with iOS and is acknowledged for its expertise in state-of-the-art Bluetooth Low Energy beacons technology.
The strategic partnership of the two important players in the indoor software and hardware technology will "pave the way for customers worldwide with their indoor navigation and micro location based services roll out" says Jimmy Buchheim, CEO of StickNFind.
If you are eager to read more about the products, go to:
Indoo.rs
StickNFind

StickNFind Beacons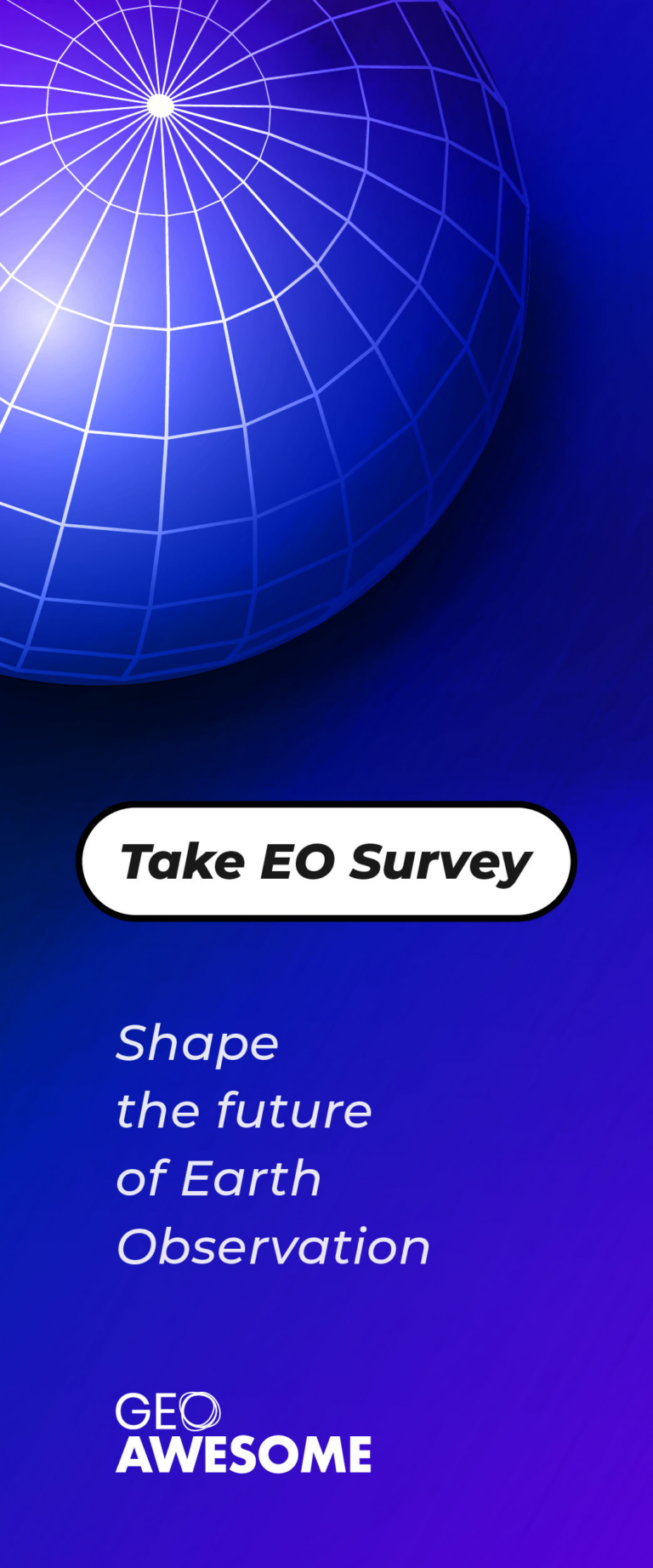 The community is supported by:

Next article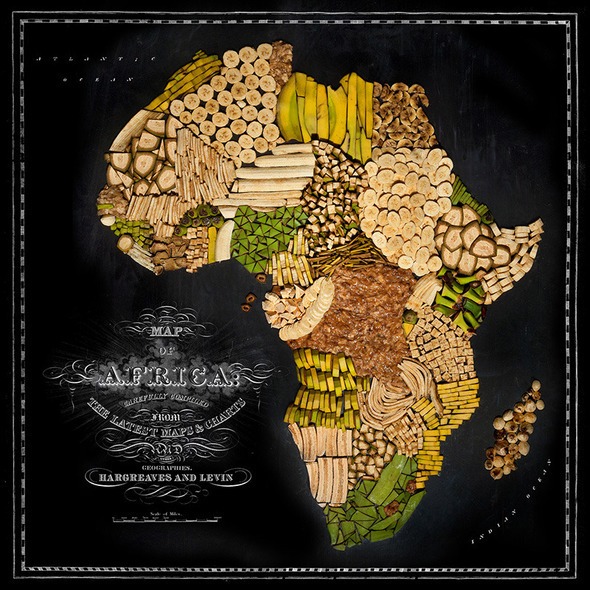 #Ideas
Delicious Cartography – Maps Made Of Food
Food is a very important part of national and regional identity. "Tell me what you eat and i will tell you where you come from." Inspired by a passion for travel, artists Caitlin Levin and Henry Hargreaves decided to map the typical ingredients of local cuisines using… food.
I wouldn't go too far with artistic interpretations but there is at least one thing about the project's outcome – the food on maps looks simply beautiful. Take a look: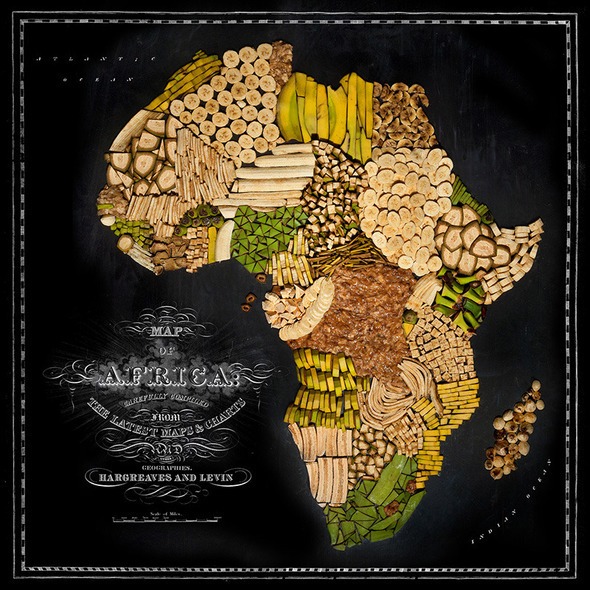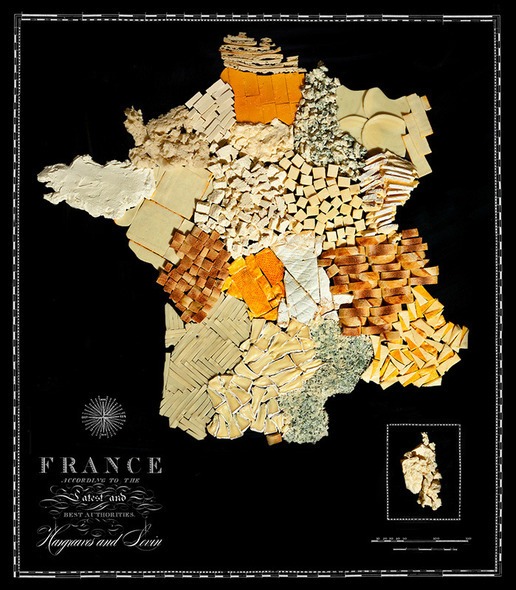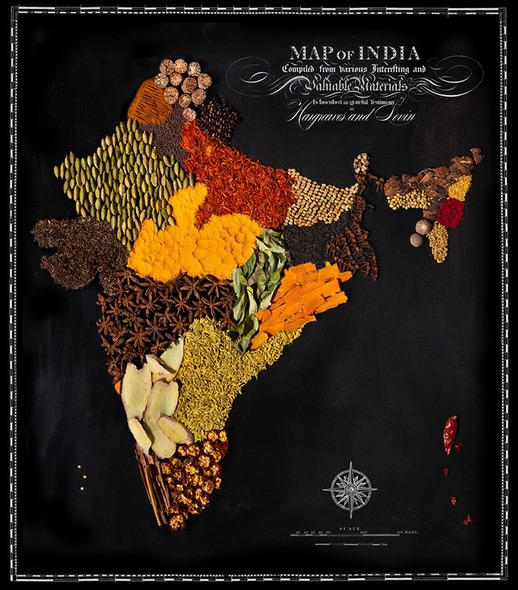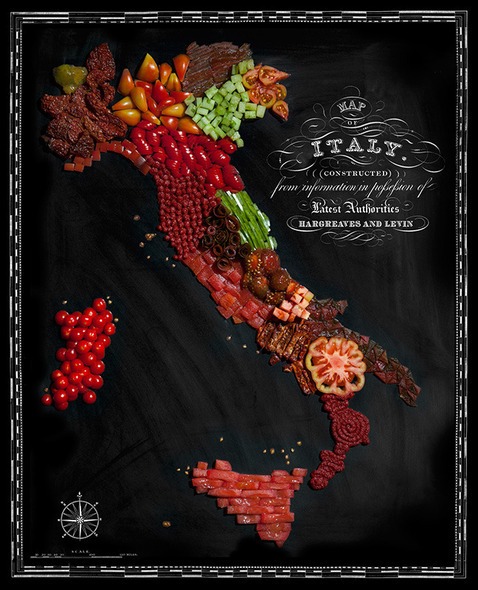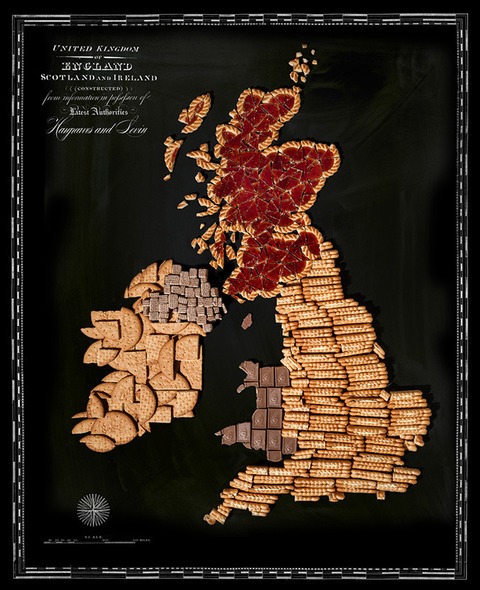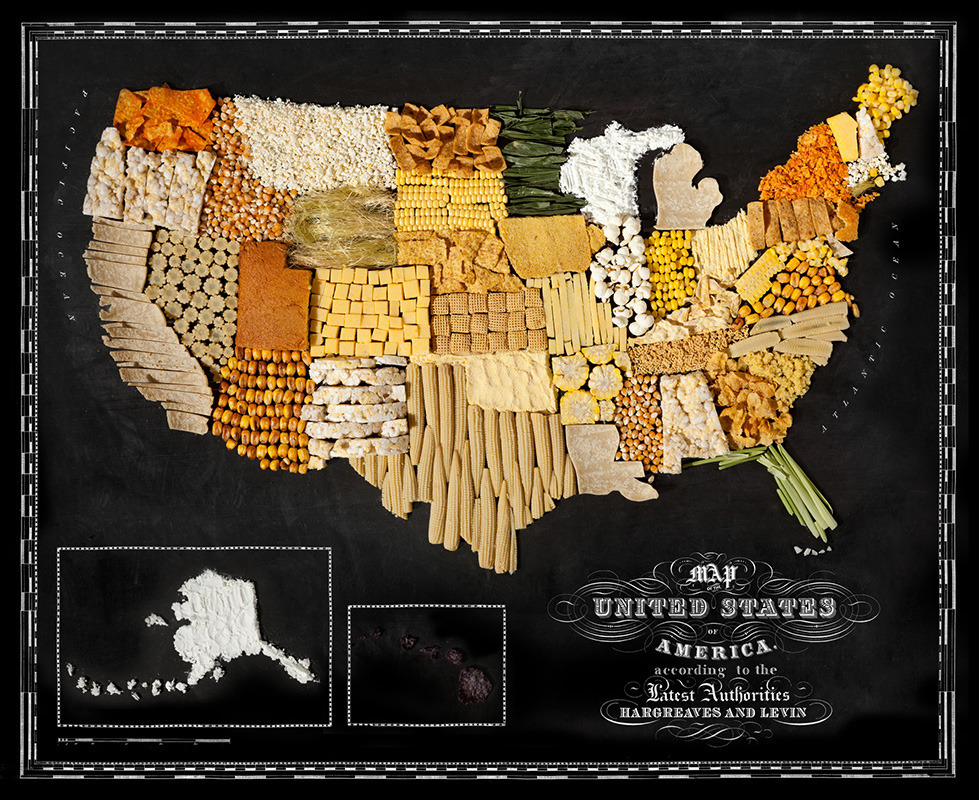 Now look at the process of creating the pieces:
Hungry already?
Read on