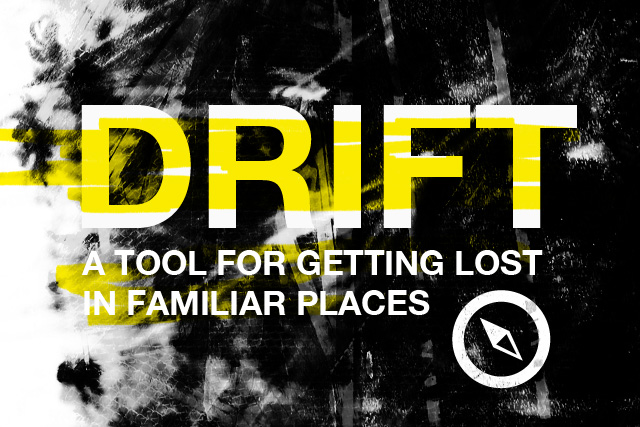 #Business #Ideas
New Location-Based App Will Help You… Get Lost in Familiar Places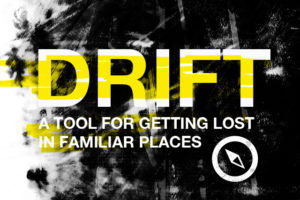 The major goal of mobile location-based technology is to help you getting from point A to point B without getting lost but honestly sometimes I love getting lost! Although I'm addicted from location tech travelling and sightseeing with any map and travel guide is best way to discover countries, cities and local cultures. I remember traveling through out half of Spain only with 1:1 mln scale map or walking without knowing where am I along narrow streets of Venice. Yes, getting lost can be very pleasant.
Guys from Broken City Labs, organization from Windsor, Ontario, had the same feeling and they've just launched the app called Drift which aims to promote curiosity around locality. The Drift app is a psychogeograpic tool designed for people interested in exploring their surroundings without necessarily needing to have a specific destination in mind.
How it works?
Using it is pretty simple. The app gives you a set of turn-by-turn walking instructions, like "Walk south for two blocks and look for an example of local civic pride and take a picture of it." After completing that step, the app might tell you to "Walk west for a block and look for something in need of repair and document it."
For every step, you're given a specific direction to take and then asked to look for something. Although the app asks to use your location for tracking, the directions given are kept pretty generic and aren't geographically targeted to specific streets or cities, so you can use it in almost any urban area that's divided into blocks.
The app has a built-in compass you can use to point you in the right direction, and a camera for taking photos of the objects you're asked to find. Those photos are then stored in your list of drifts for a complete photographic record of your journey. Drift keeps track of everything you document by geotagging your photos and optionally makes them publicly available for others to view on the Drift website.
Cool idea?
I love this idea. Getting lost in a new place is a great experience, but getting lost is place which you know well is even a better one!!! Currently it's only available for iOS devices.
source: techvibes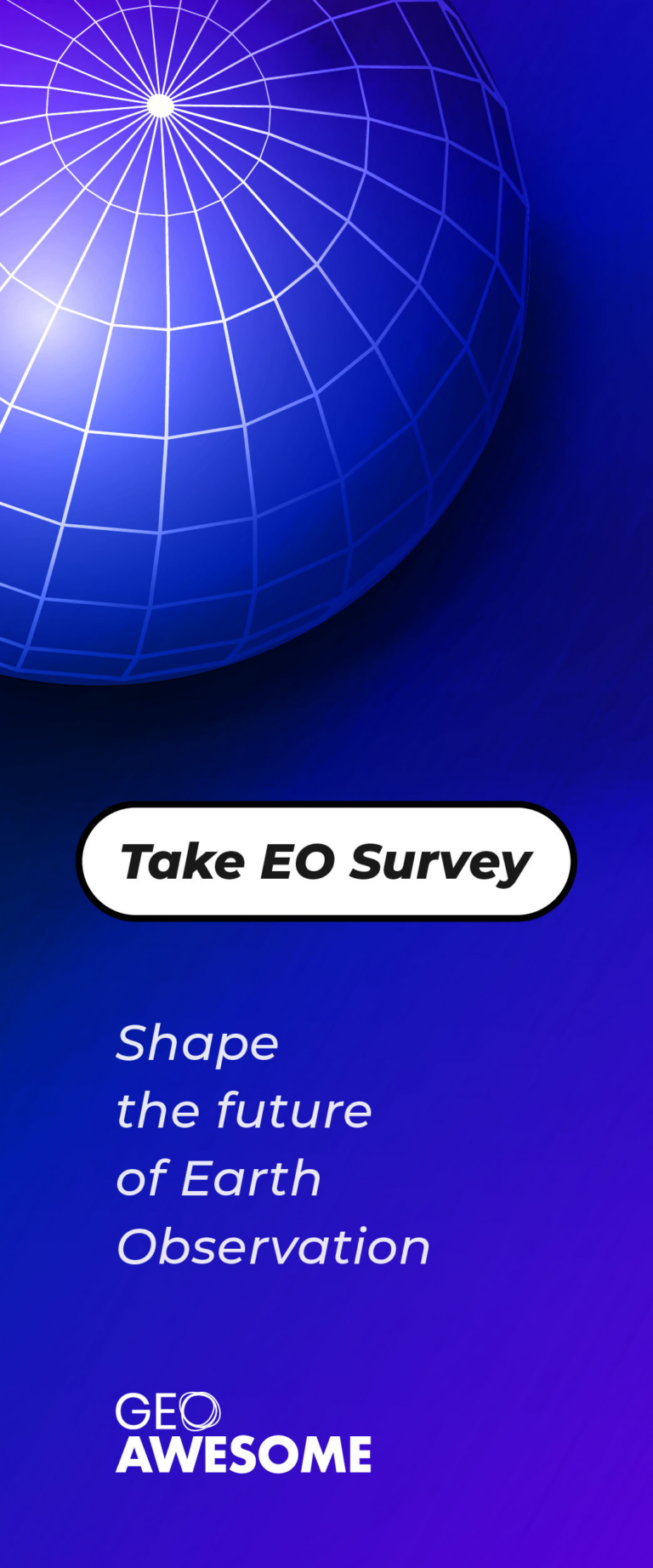 The community is supported by:

#Business
Next article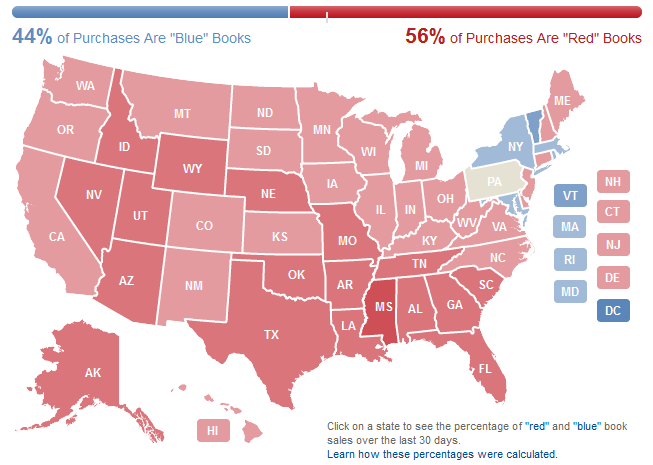 #Ideas
Amazon's US Election Heat Map – Geographically tracks US political books sales
The buzz surrounding the upcoming US presidential election is everywhere. Amazon decided to join it with interesting project – Amazon Election Heat Map which is tries to check which tries to check whether each state is liberal or conservative based on book sales. The idea is simple – Amazon colors each state according to the percentage of red (conservative) and blue (liberal) book purchases that have been made on Amazon.com during the past 30 days. A state turns blue if it has a higher number of liberal book sales for the month, taking into account both print and Kindle formats. When liberal and conservatives are more equally represented in a particular state, that state will be shaded beige.
"Book sales by geography always have interesting things to say about our states, and an election season is a particularly good time to use this data to help customers follow the changing political conversation across the country," said Chris Schluep, senior editor, Amazon.com books, in a statement.
This kind of indicator will not reflect how people will vote on the big day but it can show some spatial pattern in a macro scale. It would be especially interesting when analysed together with demographic data (e.g. population, income, unemployment, education level) by each state. Let's see how it is going to change with time.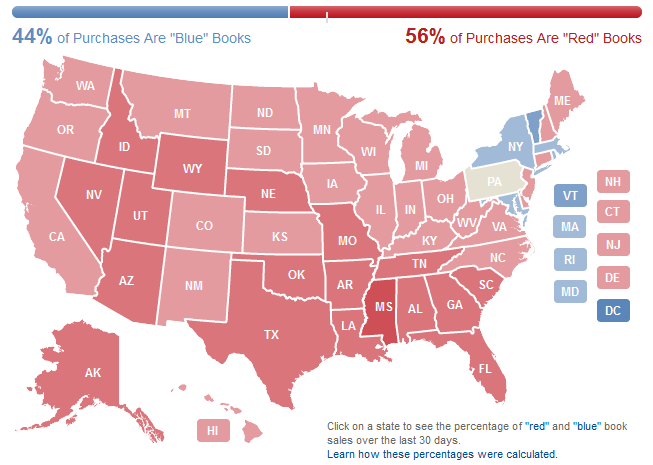 source: Amazon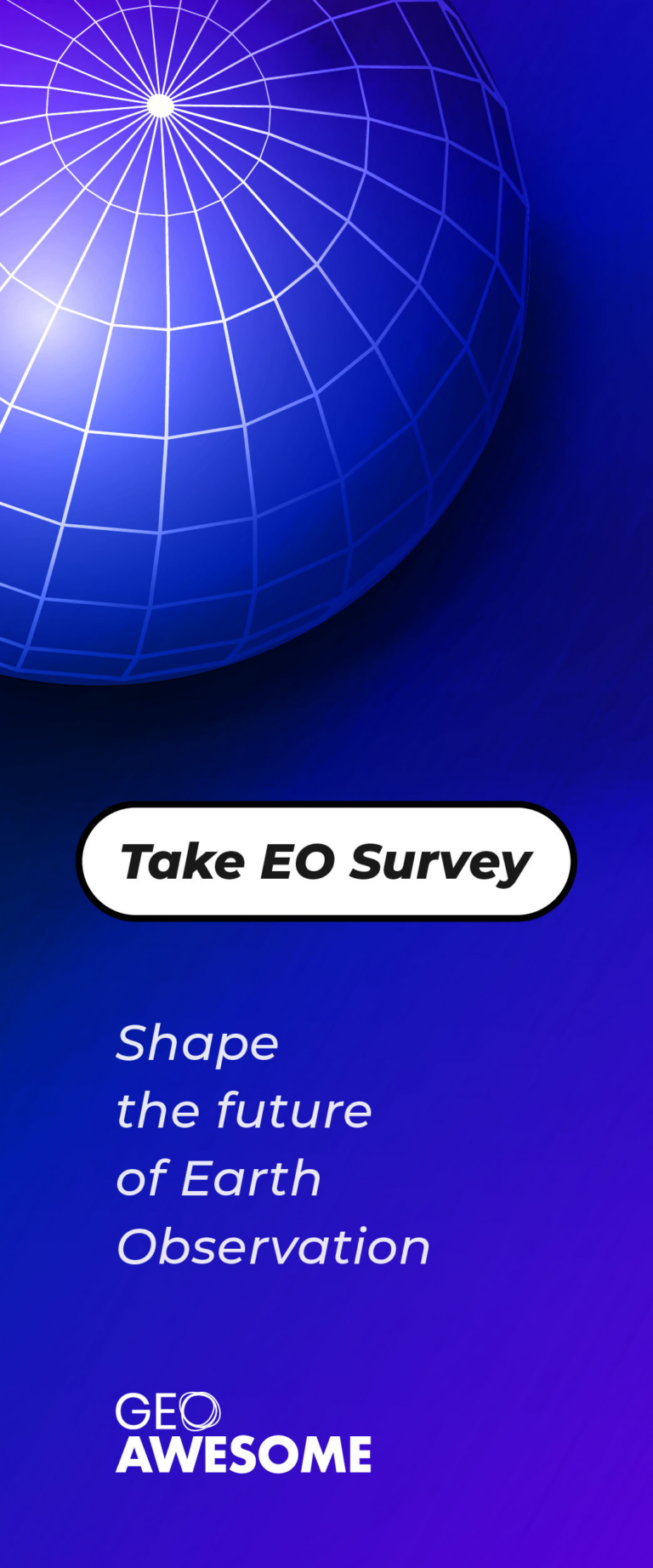 Read on