#Business #Featured
New Apple Maps now available across US: What are users saying?
Earlier this year, while previewing iOS 13, Apple had promised it would roll out the new Apple Maps – which the tech giant has built from scratch – to the entire United States before the end of 2019. Well, Apple has just made good on that ambitious promise by bringing updated Maps coverage to Central and Southwest US, completing the country-wide rollout. Other countries can expect this upgrade in 2020.
Powering the upgraded Apple Maps is a new basemap and high-resolution 3D photography that Apple has collected via aerial data and by driving for more than 4 million miles across the world. Apple Maps now offers features like 'Look Around' which gives users a 360-degree, panoramic view of cities; 'Collections' which allows users to share favorite restaurants, shopping marts, etc., with friends; and 'Favorites' which simplifies navigation to oft-visited places like home and work with a simple tap from the launch screen.
Related: Why did DuckDuckGo switch to Apple Maps?
But the features that have caught the attention of users go beyond these. For example, in several areas, Apple Maps show stoplights right on the map, giving crisp instructions like "Turn left after 2 stoplights" or "Take right after this stoplight" – arguably easier to comprehend than "In 200 feet, turn left."
Apple Maps spotlights? I like. pic.twitter.com/6bJcfMRddk

— Ryan Jones (@rjonesy) December 22, 2019
damn Apple maps has stop signs on the GPS app you literally don't even have to look up from your phone while youre dr

— evanw1995 (@antennas_2_evan) December 23, 2019
Many users are also enjoying the new 3D map overviews in Apple Maps.
The Apple Maps update for the Central US just hit my iPad. Here's Lincoln's Capitol building in 3D! pic.twitter.com/XGbFqFOsfx

— Chris De Jabet (@chrisdejabet) December 27, 2019
Apple Maps' new 3D map overviews are so sick. pic.twitter.com/zJTgl7YJ27

— brad laplante (@bradlaplante) December 28, 2019
However, some sharp-eyed users were quick to notice that the walking/cycling map data still leaves a lot to be desired.
While I noticed some added walking/cycling trail data, it still isn't nearly as good as Google Maps. These trails have names and Apple Maps doesn't know them.

They're also really faint and you have to zoom in far to see them. pic.twitter.com/HDtiLXFlMw

— Nate Thompson (@NateThompson) December 28, 2019
Another point of contention for many has been that, unlike Google Maps, Apple still does not have a seamless solution for those who want to see the local business hours, reviews, or pictures of a place. Apple routes all review to Yelp, and even those cannot be opened within Apple Maps without downloading the Yelp app.
@tim_cook @apple Consider dropping @Yelp as a data partner. They suck. Badly.
Every time Apple Maps reports an "Issue Fixed" another stale entry appears at the same non-existent address.
Fourth or fifth time this has happened. This is not the first time I've reported this. pic.twitter.com/YwDHrZgNdL

— 🇨🇦 A proud Liberal 🇨🇦 (@iphonenick) December 14, 2019
Have you used the new Apple Maps yet? We would love to hear about your experience in the comments!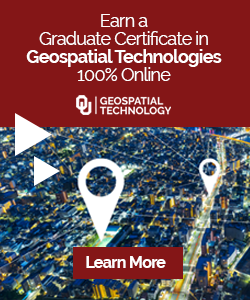 The community is supported by:

Next article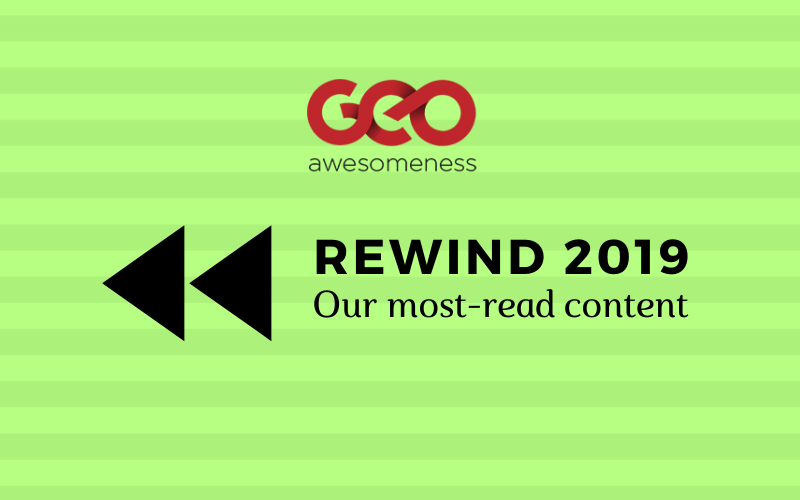 #Business #Featured #Ideas
Geoawesomeness' most-read blogs and content of 2019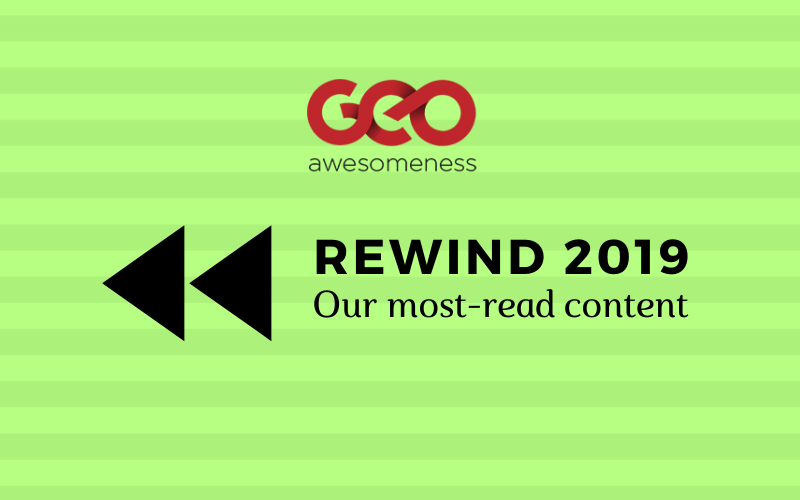 As 2019 draws to a close, it seems like a good time to dig into our site data and see which stories that we did this year caught your attention, got you talking, piqued your interest in 'all things geo', and hopefully, enhanced your knowledge in some manner. Here are our best geospatial blogs from 2019…
With details such as tech stack, funding stage, number of employees, company summary, etc., our exhaustive list of the companies and startup that we think are the 'Top 100 in 2019' received plenty of interest from our readers. We made sure to keep the entire process transparent by explaining how we came up with the list, who all were involved in its making, and which companies were considered. See the list here
At Geoawesomeness, we cover a variety of topics that are considered 'geo'. As technology advances and more companies are using location data each day, it has opened up more possibilities for geogeeks to seek geospatial jobs, no matter which career path they choose. With this vision, we created a brand-new jobs portal for GIS professionals in 2019. This portal not only gave our readers more exposure to different companies who use location data, but also highlighted the diversity of geospatial jobs for geogeeks to pursue. Check out the portal here
Most maps are pretty. Few maps are pretty and useful. Like good eye candy, a static satellite map of Paris is enjoyable for a few moments. However, a living map of Paris precisely understands how each city block, building, and street sign has changed in the last few hours. This guest blog by Ariel Seidman, CEO & Co-Founder of Hivemapper, was lapped up by our readers who wanted to understand what a living map can be effectively used for. Read the post here
If there's anything all those out-of-town road trips have taught explorers is that you cannot take GPS navigation for granted. Sure, Google Maps works like a charm when you have a solid data connection, but seamless connectivity is never a given when you are zipping down the road less traveled. Our roundup of Android and iOS mapping and navigation apps that work well even when without an Internet connection was a hot favorite of our readers in 2019. Read more
There is no doubt that What3Words has positively impacted communities where there is no formal addressing system. But what we wanted to explore was how did their mobile app fare for someone who was looking for an alternative to Google Maps. After setting out to (try to) convince everybody around us to install the What3Words app on their phone, we wrote this review.
Podcasts are a great way of staying in touch with the industry, hear about new developments, and learn something new. Best of all, they can easily be added to modern life because they can be fitted into many activities. With a wide variety of podcasts out there, it can be intimidating to choose if you are just starting out. So, we created a list of a geospatial podcasts that anybody who is into GIS and location-based technologies would love. See the list here
Facebook not only completed the most detailed population density maps of the majority of the African continent in 2019, but it also made the dataset available to the public for free! The tech giant also said that its artificial intelligence technology has become so proficient in detecting manmade buildings on satellite images that Facebook now expects to map the rest of the world's population within months. Read the blog here
Willem Strijbosch, Head of Autonomous Driving at TomTom, wrote this guest post for us, detailing how once decision-making moves from the driver to the vehicle, HD maps and sensors take over. Regardless of road conditions, HD maps confirm what the sensors see to keep passengers safe and on the move. Even as the implications of HD maps are wide and far-reaching, their importance lies in the fact that they can become the difference between life and death. Read more
This year, Lockheed Martin announced a satellite imagery recognition system which uses open-source deep learning libraries to identify and classify large datasets quickly. The Cloud-based system promised to save image analysts the trouble of spending countless hours manually categorizing and labeling items within an image, and that definitely caught the eye of our readers. See the post here
That India has great commercial potential for drones is no secret. And yet the drone industry in the country is struggling to take off. The official draft policy on drone operations spells out a number of impressive guidelines, taking a multi-modal approach at creating a unified drone ecosystem in India, but a lot of questions have been left unanswered. Read the good, the bad, and the ugly here
One of our most-read posts in 2019 came from the year before. Countless developers were hit by Google Maps' insane 1,400% API price rise in 2018 and they set out to look for a replacement, making our list of Google Maps API alternatives hugely popular. It seems that the search for a dependable alternative has continued for many in 2019, perhaps after testing out the new pricing structure proposed by Google Maps for the initial few months. So, if you are also looking for an affordable mapping API, see the best options here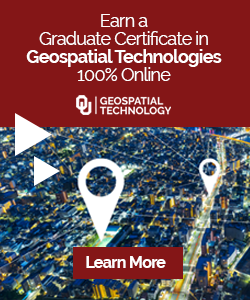 Read on