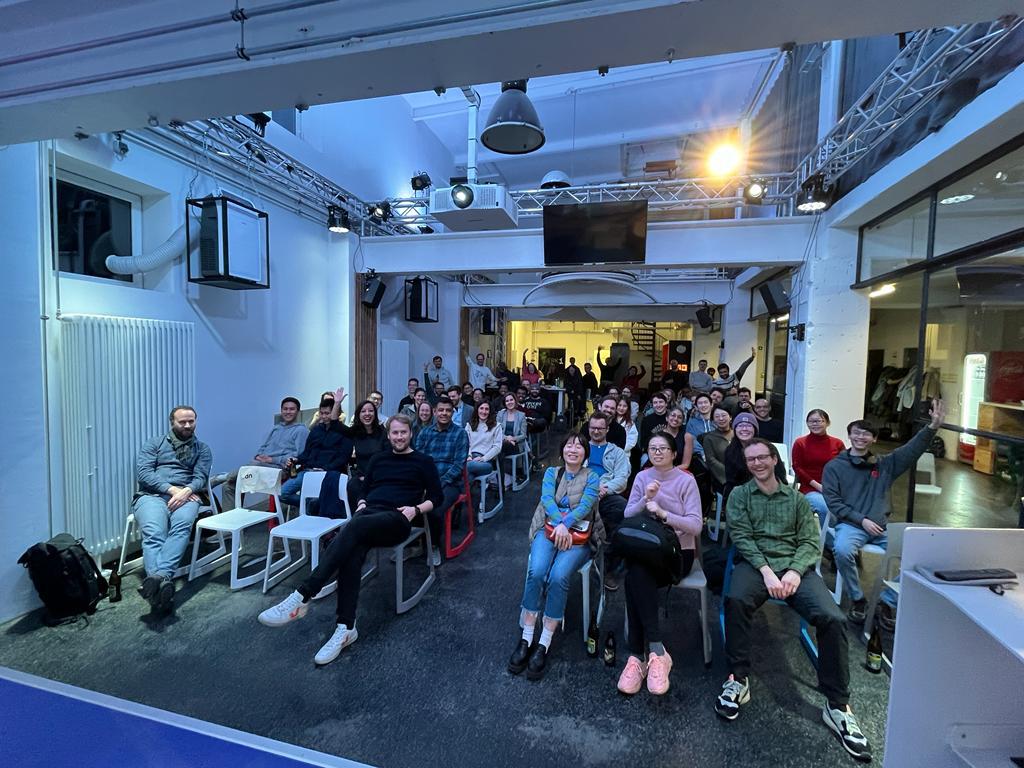 #People
A very fun, full, and informative Geoawesomeness Munich Meetup – Earth Observation and Geospatial Analytics
Thanks to our Geoawesomeness community in Munich, the Feb 2nd meetup was a smash-hit  again, this time at Werk1. We welcomed more than 60 geospatial enthusiasts from at least 24 different organizations for our first meetup of the year, with activities kicking off at 6:30pm and going all the way until doors closed at 10:00pm. 
We had an action-packed lineup of speakers that evening with the topic Earth Observation and Geospatial Analytics. We started with "A geospatial impact assessment software" from Malin Fischer, MSc., Head of Data Science at VIDA. Her talk focused on her work on a case study highlighting the lack of electrification and where to expand to underserved areas in Africa. Secondly, we heard from Dr. Marta Sapena of DLR, who spoke on "The growing threat: Earth Observation for reducing landslide risk from climate change. The talk highlighted a case study in Medellin, Colombia where devastating landslides are all too common, which sought to better inform the at-risk residents. Just before the break, we heard a shoutout from Oliver Kremer, Head of Strategy at UP42, who joined us from Berlin as a collaborator for the meetup.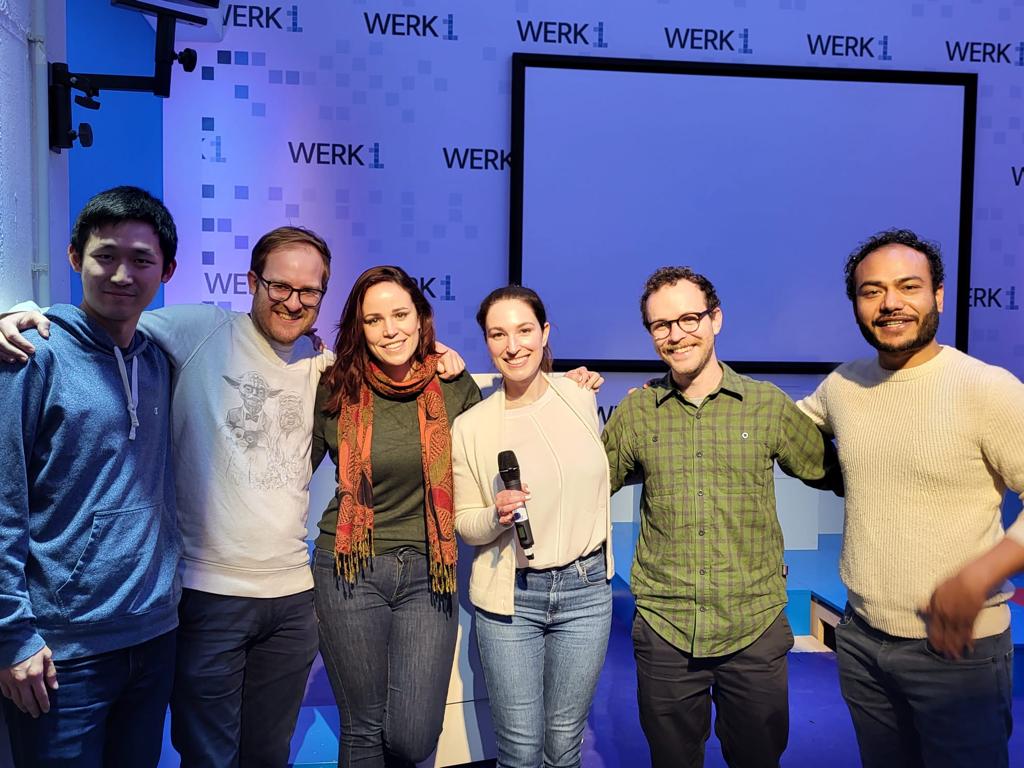 After a break for Pizza and beer, we reconvened for GAF AG's Bishwa Ale Magar, MSc., and Hausala Shakya, MSc., both Geospatial Data Scientists, who shed light on advances in agricultural intelligence via EO data and software developments designed to help both farmers and governments manage resources optimally. Next up, Dr. Flavia Souza Mendes of the Ladies of Landsat, presenting "Diversity, Equity, Justice and Inclusion in the Earth Observation sector: Examples of how the EO community has begun refining itself" with special guests from the Sisters of SAR and Women+ in Geospatial offering insight on an increasingly diverse geospatial industry. Lastly, we heard from Dr. Andreas Eich of Liangdao, who spoke on the more technical but fascinating topic of self-driving vehicles. In an industry where other methods are commonly used, Dr. Eich's team takes a different approach to autonomous driving with LiDAR and AI-enabled object detection. We finished with a lively panel discussion with questions, where no speaker was spared from the curious and engaged audience. 
Meetups are a great place to learn about exciting projects, share with your peers, network in many circles, find a new job, or just come hang out, relax, and have a beer or two. That wouldn't be possible without collaboration with our supporters. We thank UP42, who happily supplied the beers and pizza and super swag, as well as Werk1 for the welcoming space. You can check out more information about them at https://up42.com and https://www.werk1.com. Huge thanks to Muthu and Aleks for their constant support! Stay tuned for updates on our next event and join the Munich Geoawesomeness Community.  
Until next time, 
Your Munich Geoawesomeness Team
Abhi, Florian, Karen, Nianhua, Chris, Leo, and Sara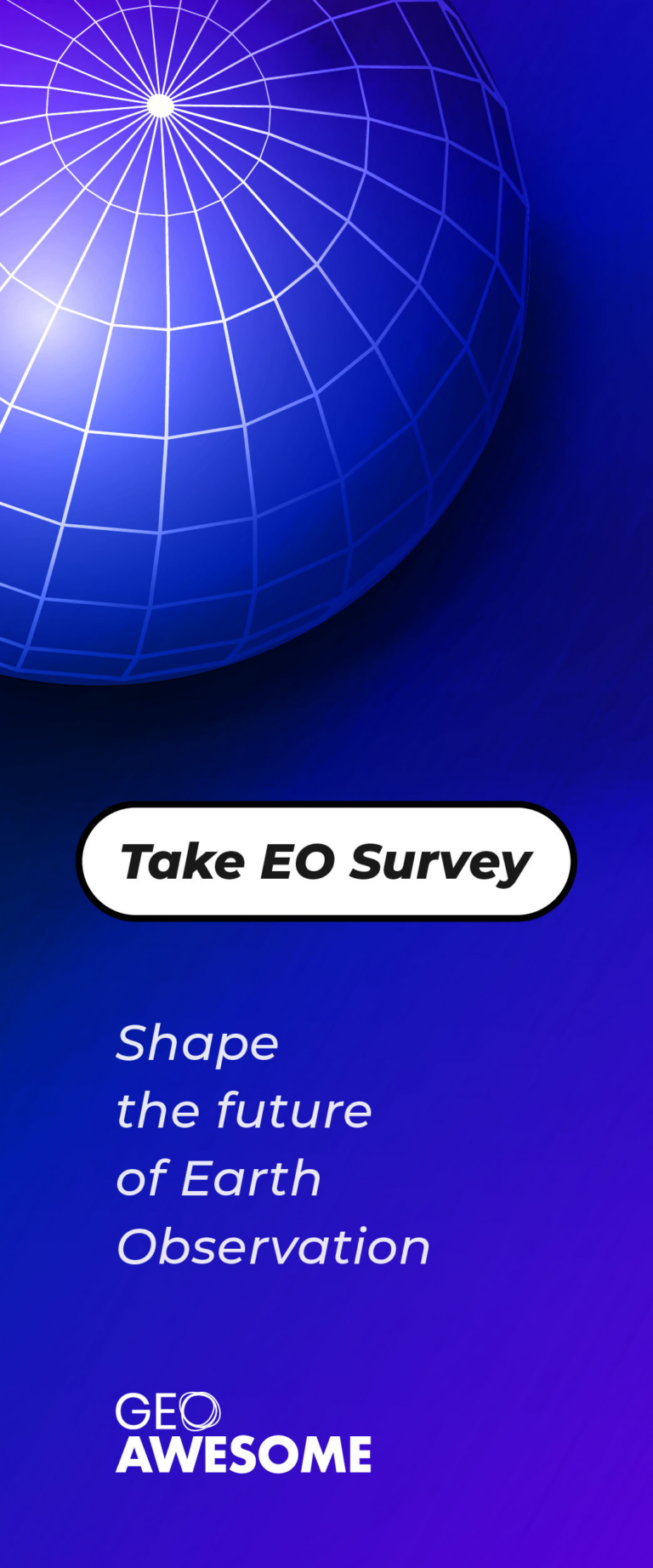 The community is supported by:

#People
Next article
#Environment
Top satellite-based observations of winter 2023
Top satellite-based observations of January and February 2023
Satellites have transformed our understanding of the planet and universe, providing a bird's-eye view of Earth's surface, enabling us to track weather patterns, study the environment, and monitor natural disasters. In this article, we will explore notable satellite observations from January and February 2023.
Wildfires
Several ongoing wildfires were observed in the Southern Hemisphere during this winter, including:
A wildfire in 

Vermilion Parish, Louisiana, USA.

A wildfire

in Iberá National Park, Argentina.

Fires burning north of Angol, Chile.

A wildfire in Pibor, South Sudan.

A wildfire in Bailet County,

 South

Sudan.

A wildfire

 in the Mount Isa area, Australia.
Melting Glaciers
The issue of melting glaciers is of great significance due to its immense impact on the increase of sea levels. Recently, the Brunt Ice Shelf located in the Antarctic region gained attention due to a major event. This ice shelf is among the world's largest and is situated on the coast of the Antarctic Peninsula, playing a vital role in controlling global sea levels by preventing large amounts of ice from entering the ocean. Below we can observe the alterations that occurred during January and February, which include the separation of an ice cap.
Volcanos
Satellite imagery has proven to be an important tool in monitoring volcanic activity. Volcanoes are dynamic and unpredictable natural features that can pose a significant threat to nearby populations and infrastructure. Therefore, it is essential to monitor their behavior closely to ensure the safety of those in their vicinity. Satellite imagery enables researchers to track changes in a volcano's behavior, such as changes in gas emissions, surface deformation, and thermal activity. By analyzing this data, researchers can predict when a volcano may erupt and take necessary precautions to minimize its impact. In early February, we were able to observe the activity of the Chikurachki volcano from a satellite's perspective, providing an example of a volcano visible through satellite imagery.
Open-source intelligence
Satellite imagery provides a valuable source of information that can be used to support a wide range of OSINT activities. By analyzing satellite imagery, intelligence analysts can identify patterns and trends, track changes over time, and gain insights that may be difficult or impossible to obtain using other methods. Satellite imagery provides a valuable source of information for OSINT, as it can provide a visual representation of a specific location, infrastructure, and activities, from a safe and remote vantage point. In this article, we focused mostly on the capability to observe specific areas and gather information over an extended period. An excellent instance of this would be the monitoring of construction progress, such as:
Recent platform construction 

in the north of Bahrain.

The construction of the Tesla Giga factory with over 10 million square feet of the factory floor in Austin Texas, U.S.

Demolition of cooling towers in Phillipsburg Nuclear Power Plant. 

Construction of an artificial island – Aestian Island in the Vistula Lagoon.
We can also use satellite imagery to observe the latest changes in the Turów Coal Mine in Poland:
Or we can focus on IMINT and monitor locations like Naval Bases:
On top of that, this month we could also observe the complex consequences of recent events. Following the earthquake in Turkey, the collapse of a dam in Syria caused the Orontes River to overflow, resulting in the displacement of the residents of Al-Tlul village.
You can find the full list of observations highlighted in recent months here.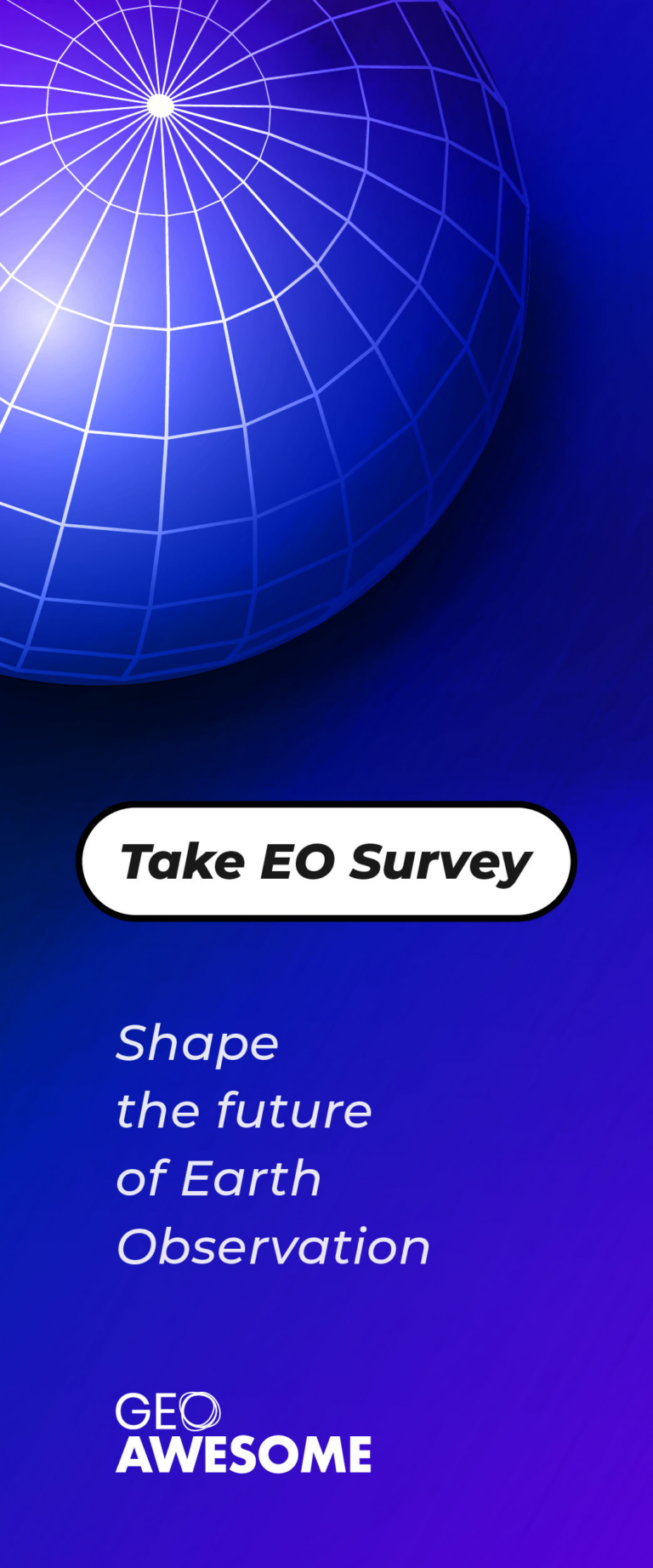 Read on