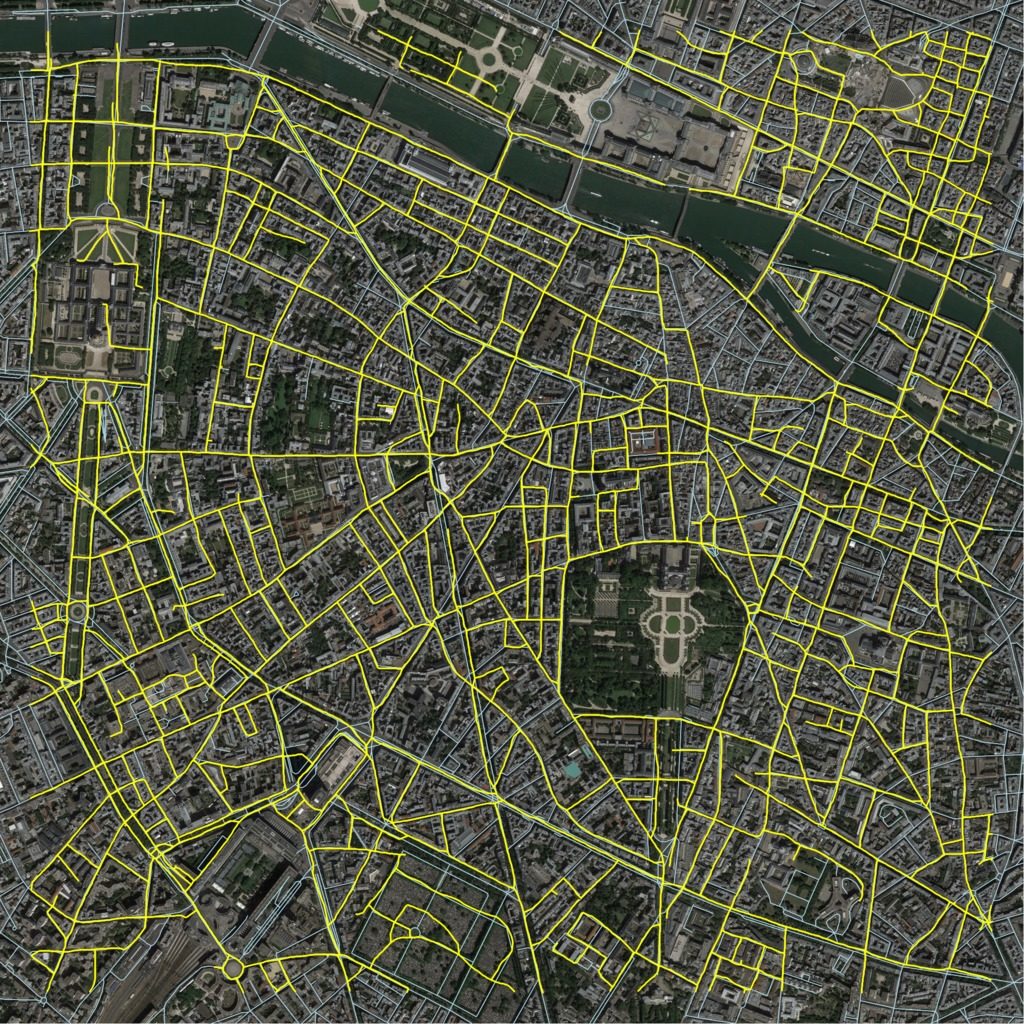 #Business
Map roads more efficiently than Google? This new AI engine can!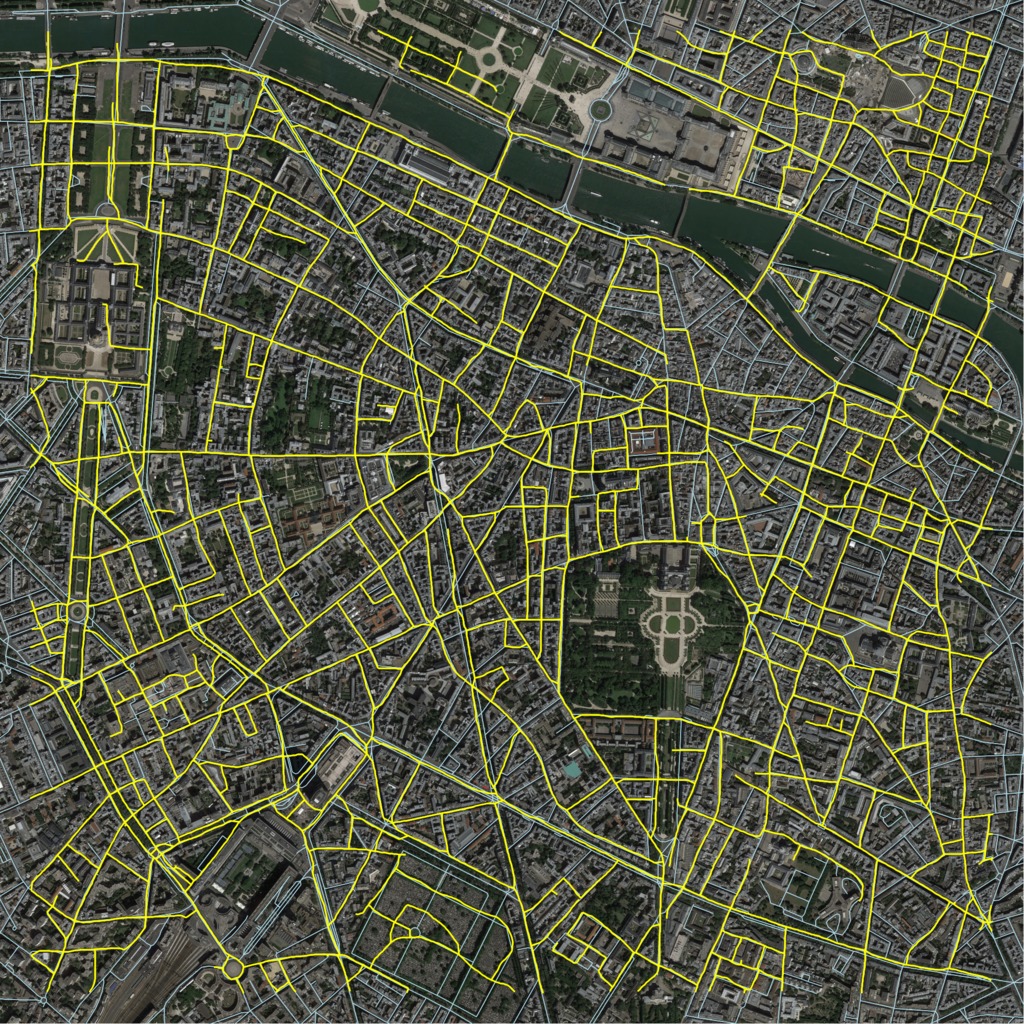 As a modern-day city dweller, you may not feel it, but if you were trying to use Google Maps on a vacation in rural Thailand, you would realize the worldwide road network is so vast, even Google is yet to map the majority of it!
This is what made a group of researchers at Massachusetts Institute of Technology (MIT) look for ways to lessen the workload of app developers like Google Maps. Enter RoadTracer, an artificial intelligence powered program that can extract road networks from aerial imagery – with 45% more success rate than existing methods.
So, how exactly is RoadTracer different?
Well, the popular methodology of automating the map-making process today focuses on training neural networks to look at aerial images and categorize individual pixels as either "road" or "not road." This means at any given point in time, the program is making thousands of decisions at once. And if one pixel gets labelled incorrectly, that mistake will get amplified in the final map.
RoadTracer, on the other hand, works like how a human would construct a mental model of the world: step by step. As the team at MIT's Computer Science and Artificial Intelligence Laboratory explain, RoadTracer starts at a known location on the road network and uses a neural network to examine the surrounding area to determine which point is most likely to be the next part on the road. It then adds that point and repeats the process to gradually trace out the road network one step at a time.
The researchers first trained this program with aerial images of 25 cities across North America and Europe. In a test run, RoadTracer correctly mapped 44% of New York City's road junctions, while the success rate with traditional approach was only 19%.
The team then tested the program's cartographic capabilities on 15 cities which were not a part of the training program using satellite imagery from Google Maps and ground truth road network data from OpenStreetMap. They found the error rate to be 45% lower than conventional techniques.
"It's important for a mapping system to be able to perform well on cities it hasn't trained on, because regions where automatic mapping holds the most promise are ones where existing maps are non-existent or inaccurate," MIT Prof. Hari Balakrishnan says.
The team realizes that maps developed from aerial imagery will give zero information about underpasses or overpasses. So, now they are working on developing algorithms that can create maps from GPS data, with plans of eventually merging these two approaches into a single mapping software.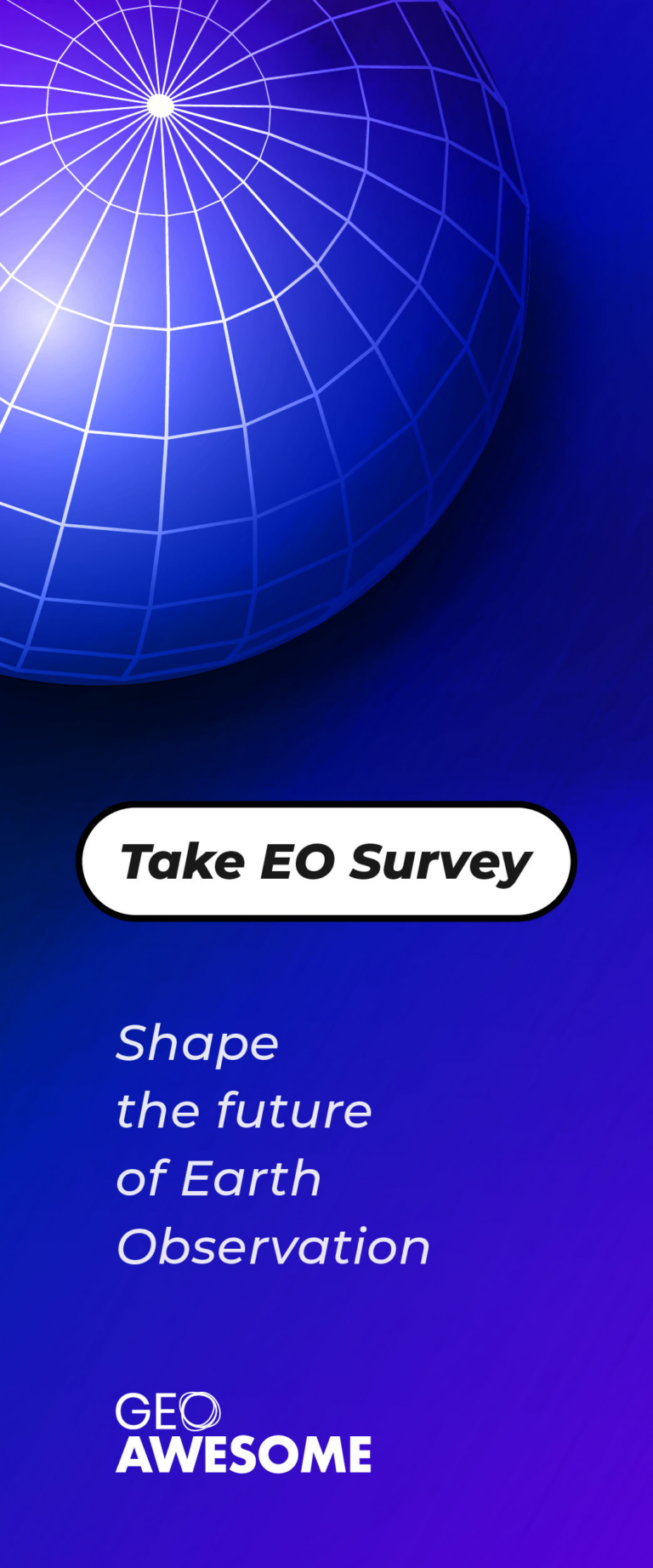 The community is supported by:

Next article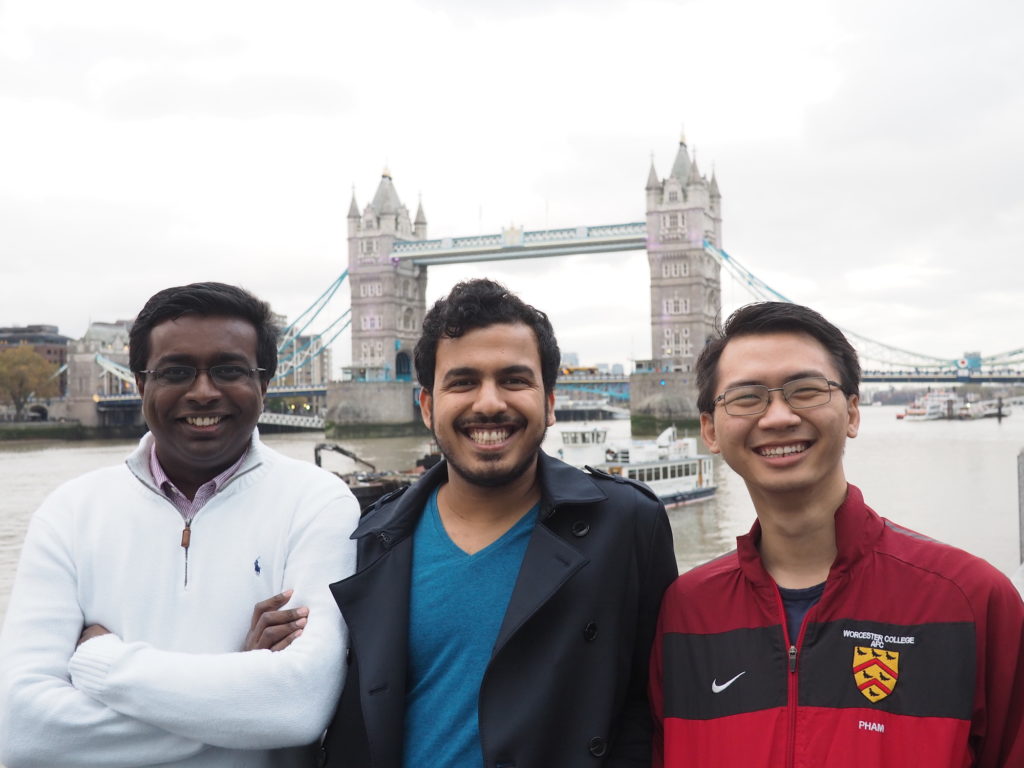 #Business #Featured #Ideas
Meet Esplorio – the startup that is on a mission to create "the library of best trips" #TheNextGeo
Remember those days where one used to print photos, organize them into travel journals, write out the date and the location where you took the photo? Ever since smartphones and apps became mainstream travel journals like that have taken a backseat. It's one thing to be able to create an album on Facebook and upload your photos from your last vacation and it's an entirely another thing to be able to share your adventure in a travel journal. And if you are wondering, surely, there must be an app for that? Well, there is!
We are super excited to talk to Tim Fernando, CEO of the London-based startup Esplorio. Let's hear what Tim has to say about Esplorio and whether he thinks they are a geospatial company.
Esplorio helps you record, share and discover adventures. The app automatically turns your travels into beautiful travel journals you can share by mapping out your routes, tagging the planes you visit and organising your photos, while using minimal battery and not needing data coverage. Using the new "Explore" feed you can also discover amazing trips and interesting travellers to help inspire your future adventures. Esplorio is just getting started on its aim to be the world's favourite travel app.
Q: Let's dive straight into it, Esplorio is an app for recording and sharing your travel. When and how did you go from "there must be an app for that" to "okay, there isn't one and I am going to create my own app"?
A: The first seed of the idea came about when I was trying to find places I'd visited while I was on the move in Sri Lanka and trying to surprise my fiancée with a visit to a turtle hatchery. I had recorded the location on one of several apps; Foursquare/Facebook/etc but none of them gave me an easy way to find places I had been and certainly, none of them gave me a way to find things in the context of a trip. I wanted a way to be able to view, find and organise my data on my terms and that's when I knew I needed to build the best travel app for recording your travels.
Q: Creating a journal of your travel adventures is what got you started but that's not the only thing that Esplorio is currently working on. You said your vision for Esplorio is to be "The Library of the best trips". Could you tell us more about what you are currently working on and the problems that you are trying to solve?
A: Esplorio users love putting together their trips and sharing them with friends and family, but many want to show their awesome travels to the world. Our users have visited every corner of the planet from Antarctica, to Easter Island, to the African deserts on some of the most incredible adventures. We built our Explore feature to allow people to share publicly their best trips and help inspire others to travel more.
Esplorio's aim is to build the world's favourite travel product and this drives a lot of the emotional thinking behind the product. We want people to not just enjoy using the product for themselves but to help them to be excited about the other possibilities out there. We have many more exciting plans under wraps for the future here too – watch this space!
Q: I'm sure many people who are reading this blog are curious to understand if you consider Espolorio a "geospatial" company? How do you see yourselves? What role does location data play in your products?
A: Location touches every part of Esplorio, we process hundreds of millions (soon billions) of data points and have low tolerances for latency in processing. As a result, we've had to build many services in-house for performance and functionality reasons. For anyone who's worked with geospatial and time-sensitive data, timezones are a huge issue and we've built what we believe is the most comprehensive system to handle every situation.
Did you know it's possible to go forward in time while flying West in Brazil?
Q: With GDPR coming up and in general, data privacy becoming an area of concern, how does Esplorio ensure privacy and security of our data?
A: Everything on Esplorio is stored privately till you say otherwise, so we take the opposite approach to many products in social/travel and put the user in the driving seat for their data.
Integrity and security are always at the forefront of our development efforts and whilst no system can ever be perfect (yet), I think it's fair to say that we put far above average effort, certainly more than is required by GDPR, to make sure we stay secure.
Q: As a startup founder, I am sure that there are many things that you must have learnt along the way. What was the most interesting feedback that you received so far?
A: Hmm, tough, we've had so many bits of feedback!
"Write down the top three things you need to do and then forget about the second and third" was a great bit of advice from Binh Tran the co-founder of Klout.
"Some people are assholes, and there's no reasoning you can do to change that" – I shan't attribute this one, but it has been surprisingly helpful.
Of course, our users provide some of the best feedback, one of my favourites from one of our older users a few months ago: "We love Esplorio! My first dip into social media stuff, it's great, added benefit: Grandchildren know that I'm alive and spending their inheritance!"
Q: More often than not it takes a while to find a  business model that works for your clients, have you cracked that code already?
A: We've been quietly building away at our business model, it's something we've built up proof points with a number of big names in the industry including British Airways. It does take time and a lot of thinking to fit a complex product into a highly competitive landscape, but we're quite excited about what we'll be releasing in the months to come.
Q: Where do you see Esplorio in 3 years from now? How do you think the market is going to evolve?
A: Our mission is to build the world's favourite travel product and by that time I think you'll be seeing a lot more of Esplorio in areas where you'd traditionally see the current big names like TripAdvisor, Expedia, Skyscanner and Priceline. There's a lot of exciting change happening in the market and we see it moving away from people buying products to buying experiences and we're positioning ourselves for that.
Q: Your team comes from 7 different nationals and speaks many different languages. Was it a conscious decision to hire people from different backgrounds since Esplorio is a travel company or is it simply how a London startup usually looks like?
A: We've always searched for the best people for each role and London does give you access to some really bright people from across the globe. We also hire remotely and have been building a travel culture where as a team we travel to a location and spend time there working together. In the past, this has included Italy, Sri Lanka and California.
I think it's also fair to say that travel expands your understanding of the world and how people think. What makes Esplorio particularly special in is that we have so many different perspectives of the world which better helps us understand our users but also the planet. I'm always learning new things about the world from my team.
Q: How's the startup scene in London? Is it easy to hire people and get investments?
A: The startup scene in London is fluid, lively and exciting. There's a lot of energy and determination you can pick up from working closely with companies here. B*exit has certainly been a downer and there's still a lot of uncertainty about things like the Digital Single Market and which parts of legislation the UK will stay aligned with, but saying that I think it's still one of the best startup environments in the EU.
As far as investment goes, UK angels and private funds are well incentivised to use SEIS/EIS tax relief schemes which is a big boost to the amount of seed capital available to startups. VCs are also getting wiser to geo and you're starting to see many more funds targeting specific niches of travel and geospatial data which is really exciting. I think the next stage of development for the ecosystem will be exited-entrepreneurs bringing their expertise and funds to accelerate companies further which is something I think the Bay Area still has over most places on earth.
Q: Okay, this is a tricky one – on a scale of 1 to 10 (10 being the highest), how geoawesome do you feel today?
A: That's a pretty tough question, but I think I'm very much 11 right now!
Q: Any closing remarks for anyone looking to start their own geo startup?  
A: Geo is such a cool field to be in, there are dozens of tools to analyse data, thousands of ways of displaying geo data and millions of ways of using it. The trick, in my opinion, is to find exactly which combination works for the target use cases. Think hard about the business questions or the customer journey and what will work to solve your target's problems.
Also, have a lot of fun, one of the joys of geo companies is the relevance to real-life activities taking place in a visual way.
If you would like to reach out to Esplorio or Tim, here is his twitter handle @timfernando
---
The Next Geo is supported by Geovation: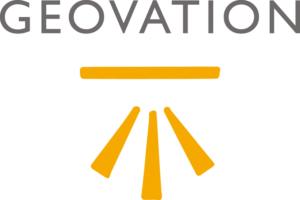 Location is everywhere, and our mission is to expand its use in the UK's innovation community. So we're here to help you along your journey to success. Get on board and let's start with your idea…
Learn more about Geovation and how they can help turn your idea into reality at geovation.uk
---
About The Next Geo
The Next Geo is all about discovering the people and companies that are changing the geospatial industry – unearthing their stories, discovering their products, understanding their business models and celebrating their success! You can read more about the series and the vision behind it here.
We know it takes a village, and so we are thrilled to have your feedback, suggestions, and any leads you think should be featured on The Next Geo! Share with us, and we'll share it with the world! You can reach us at info@geoawesomeness.com or via social media 🙂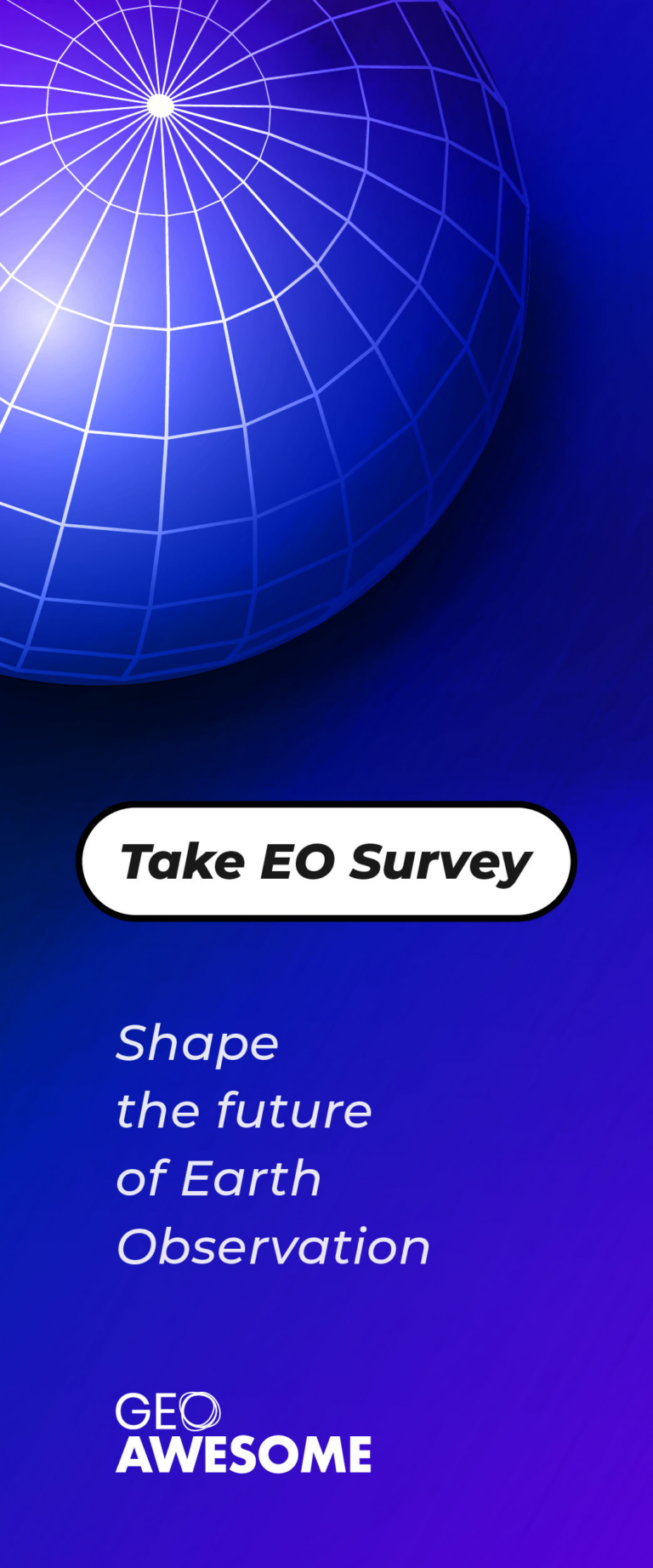 Read on