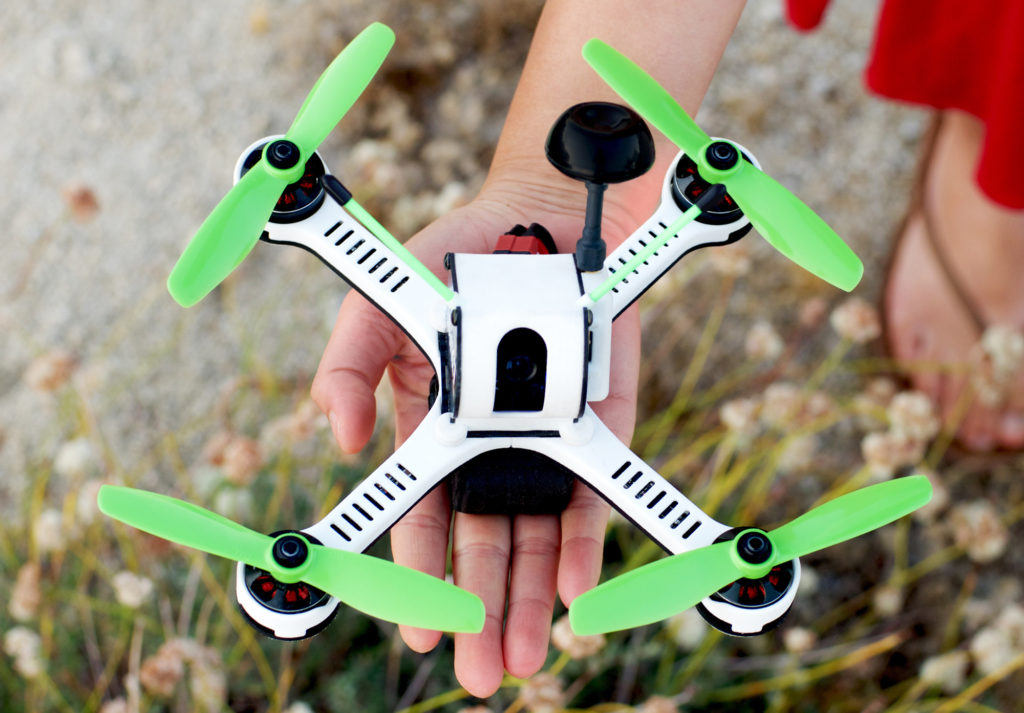 #Business
Meet Tanky – world's fastest racing drone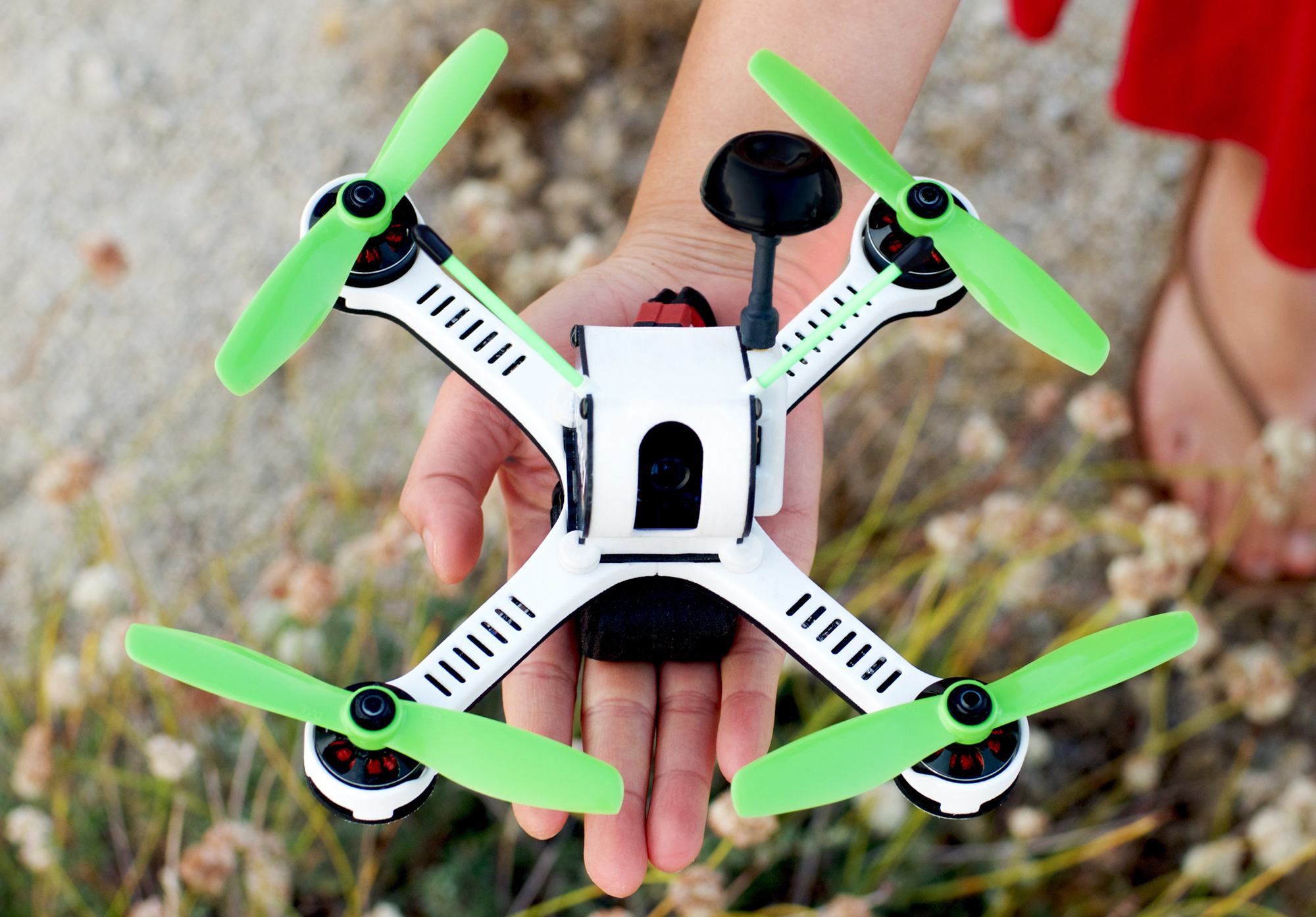 Drone racing will soon become an official sport. Enthusiasts from around the world are organizing their own races, competing in a crazy, adrenaline-fueled competition. But for some of them buying a drone is not enough and they decide to customize or build flying machines on their own.
In 2015 Yuki and Bogdan, a marriage of drone geeks from San Diego decided to make the fastest race drone in the world. They have initially started the project back in July 2015 but they had to stop due to lack of funds. Despite the difficult start, the couple did not give up. The project was launched again a few weeks ago on Kickstarter.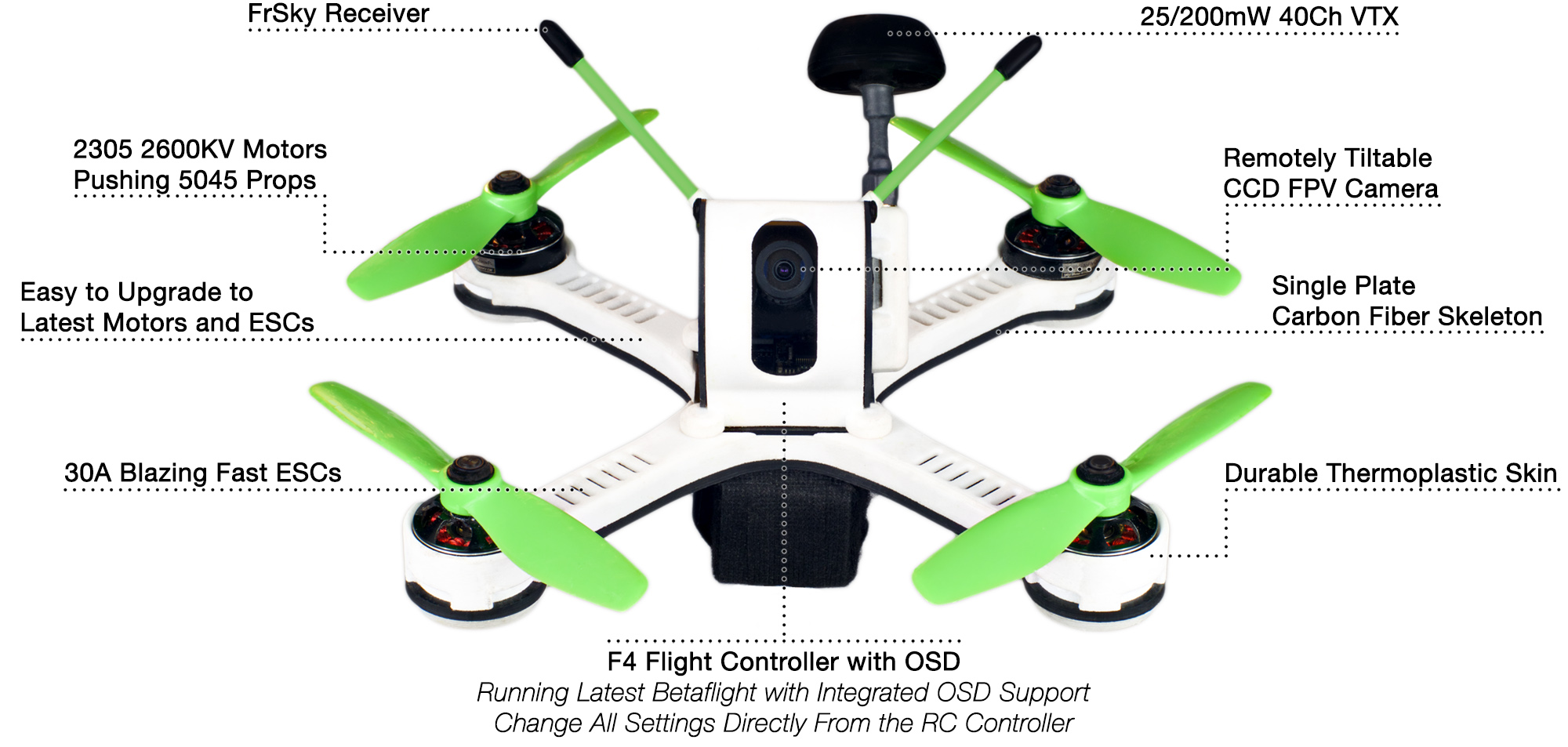 The name "Tanky" comes from a mechanism for vertical adjustment of the built-in HD camera by Sony, which looks similar to a tank. As creators said – "The inspiration for Tanky's name came from Tiny Tank, a video game from the early 2000s about a cute killing machine. Tanky is a cute flying machine".
The first thing that distinguishes it from commercial drones is an amazing velocity, a good strength and intuitive control. The drone reaches a speed of 100mph (160 km/h). What is amazing is the incredible agility at such a high-speed. It can go incredibly fast, flip, roll, or race through the trees. To achieve this, Tanky can lean at an angle up to 80°.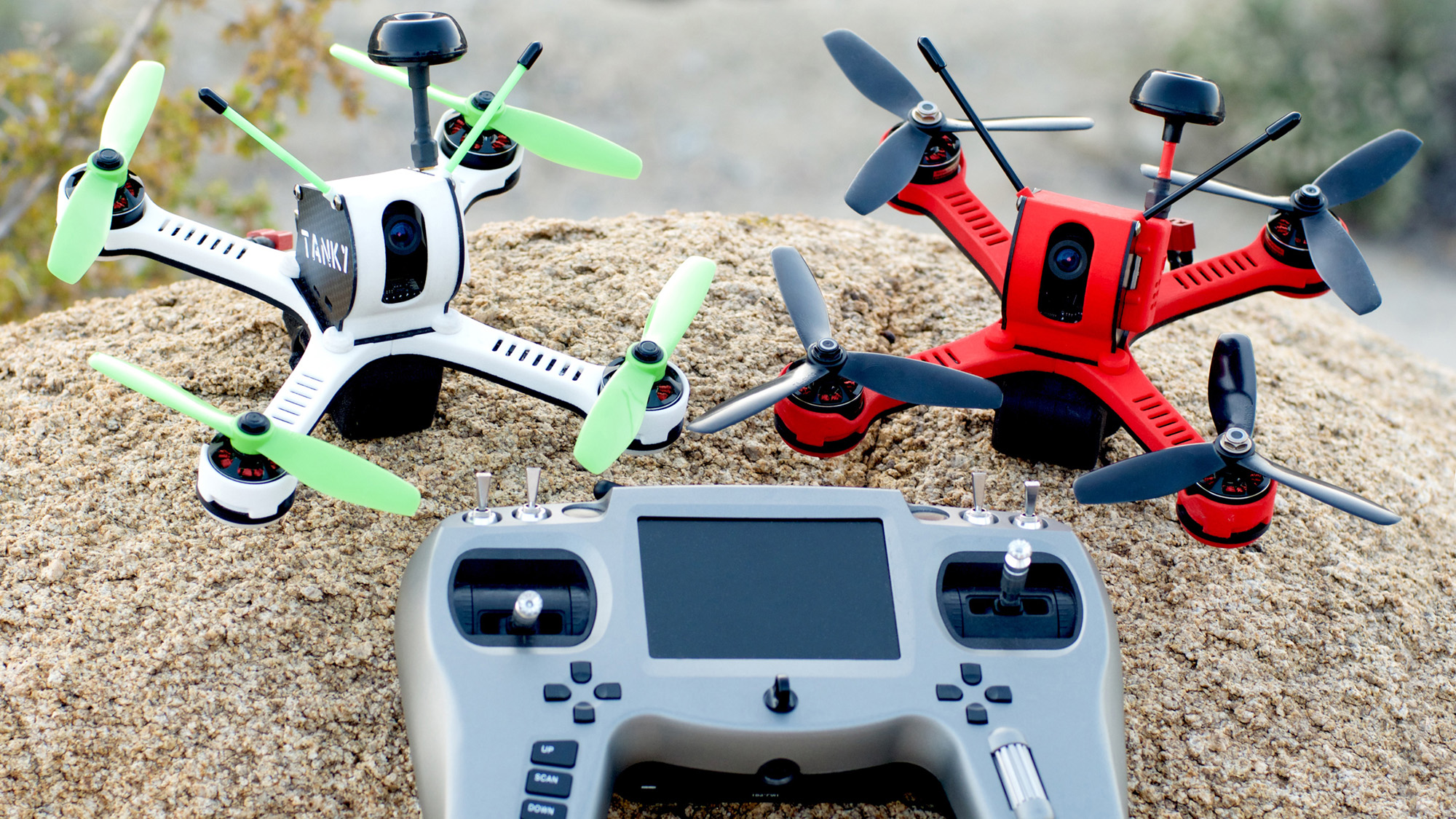 Tanky was designed with an X-shaped frame. The more you lean it over, as you accelerate, the more aerodynamic it becomes. With Tanky leaned over by 45 degrees it actually provides a slight amount of lift, which means more of the motors' energy can be redirected to forward momentum.
Drone has a rugged housing made of light carbon fiber and the body covered with polycarbonate. The plastic cover around the motors protects them from an impact. Another advantage is the size and weight. With just 282 grams it weights up to 30% less than comparable competitors.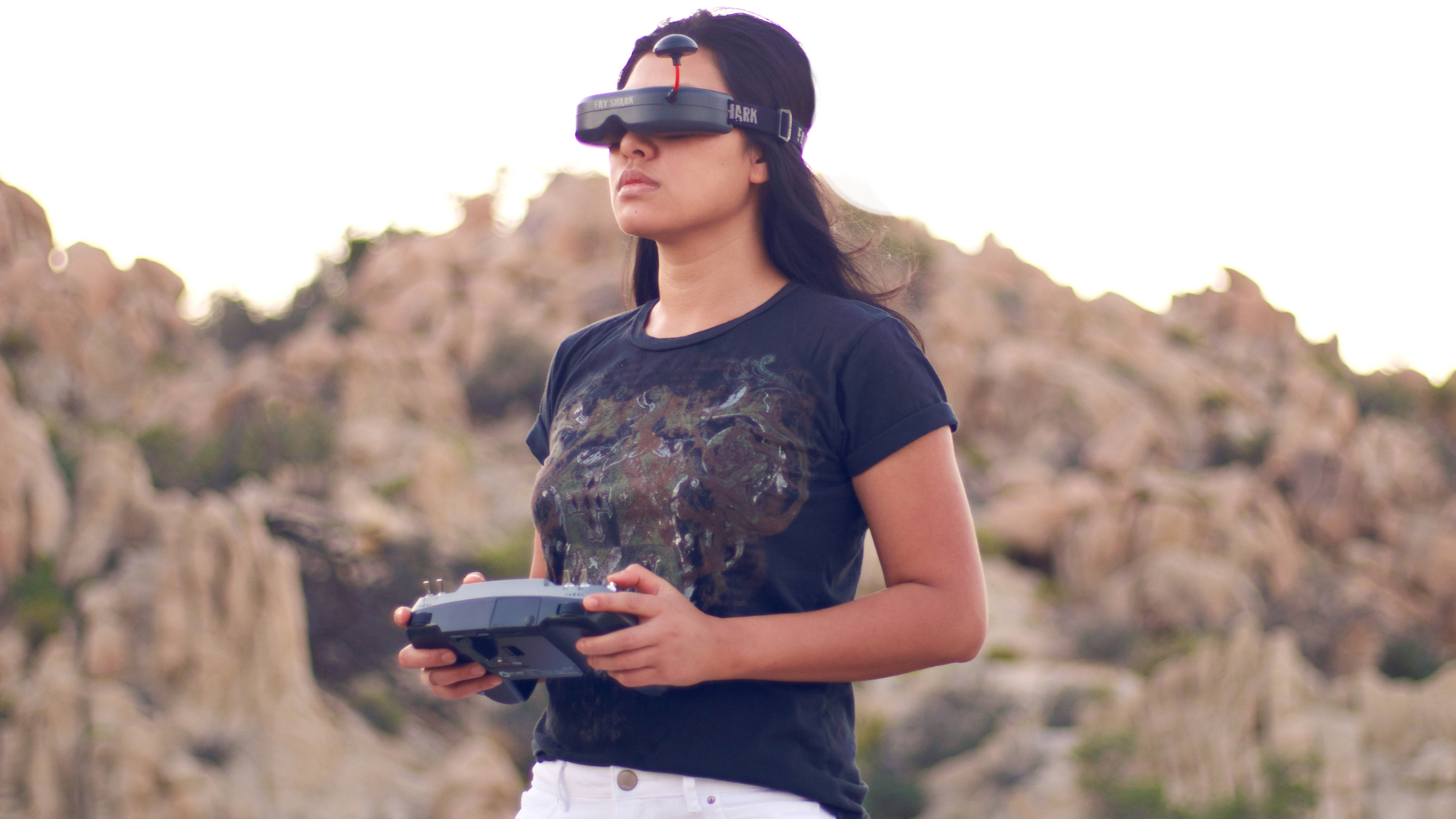 In the package you also get a controller that offers a flexible configuratio e.g. you can control angle of the the build-in camera during a flight. Drone is equipped with sixteen programmable diodes that indicate a position in the air to allow is easier control of the device. Another feature is a dedicated carrying case. But that's not all. In the premium package you can also purchase Tanky with VR goggles that will allow you to fully experience the flight!
What else to add… Tanky hypes my expectations and I wish Yuki and Stefan to successfully carry out this project to success.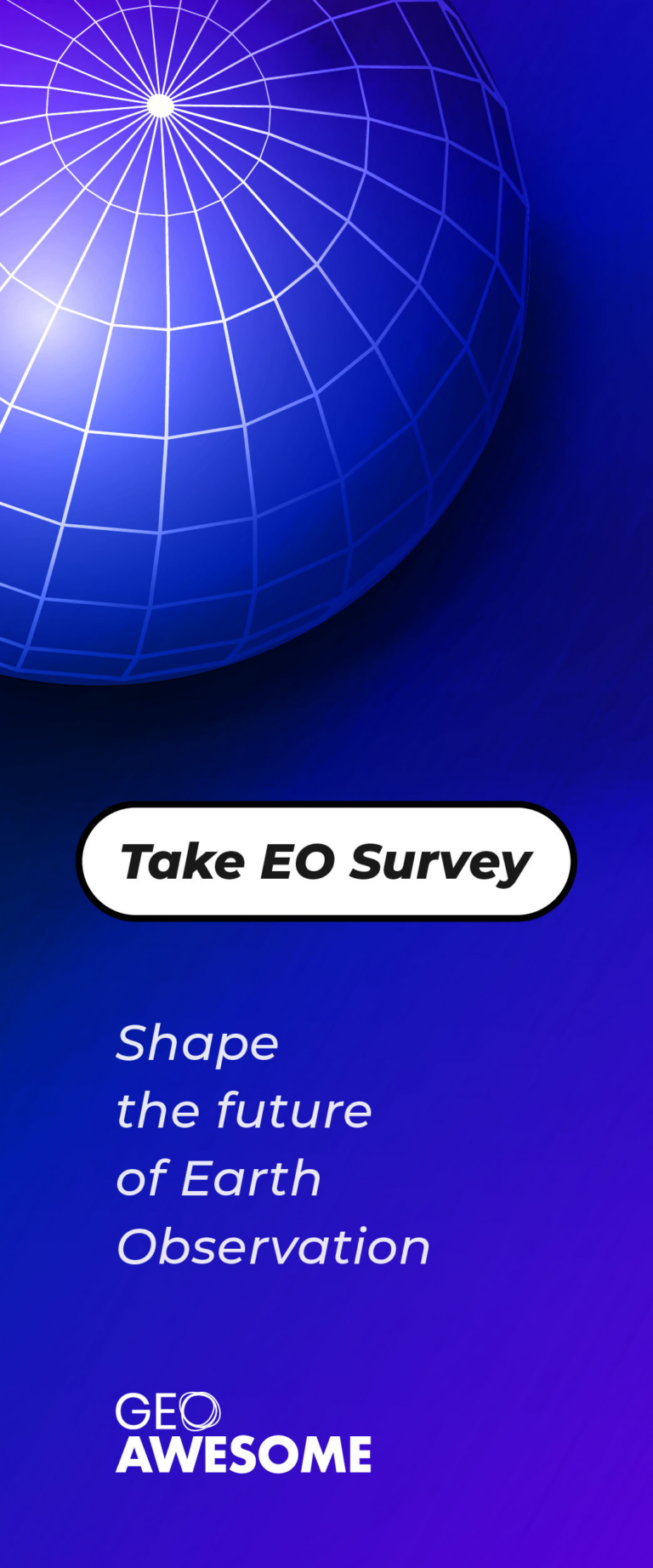 The community is supported by:

Next article
#Business
Boundless Introduces Open GIS Platform for the Enterprise
Open Source software isn't something new nor is it a fringe movement anymore. More and more companies across the world are building solutions and then Open-sourcing it. Although Open Source solutions like QGIS, GeoServer and others are extremely popular among the GIS community, the cost and ease of setup and maintenance of such solutions in a corporate environment left a lot to be desired.
On one hand, Open Source solutions provided cost-benefit, faster bug fixes and features for the enterprise customer but the task of setting it up and getting the different libraries and solutions to work together was a technical barrier.
Open GIS Platform – Boundless Connect and Boundless Desktop 
Boundless, one of the leaders in the Open source GIS community has decided to tackle this challenge by announcing the launch of an integrated Open GIS platform with two products – Boundless Connect, a subscription service to the most comprehensive repository of GIS data, and Boundless Desktop, a full-featured, professional desktop GIS, bringing a powerful ecosystem of geospatial knowledge, tools and resources to the enterprise.
https://player.vimeo.com/video/191209152
"With the launch of Boundless Connect and Boundless Desktop, we have taken a major step forward in delivering the most complete, commercially supported open GIS platform. As the need for an alternative to costly, closed GIS systems grows, Boundless is proud to partner with the open source community to provide new tools and open solutions that foster growth of the largest repository of the world's geospatial knowledge and resources." – Andy Dearing, CEO of Boundless. 
The global market for GIS is expected to be worth $14.6 billion by 2020 and it certainly looks like the Open Source community is ready for it. What do you think? Has Open Source finally come of age?
Do you think #OpenSource has finally come of age in the #GIS industry? Amazing to see how many geo startups have embraced it #Geoawesomeness

— Geoawesomeness (@geoawesomeness) November 15, 2016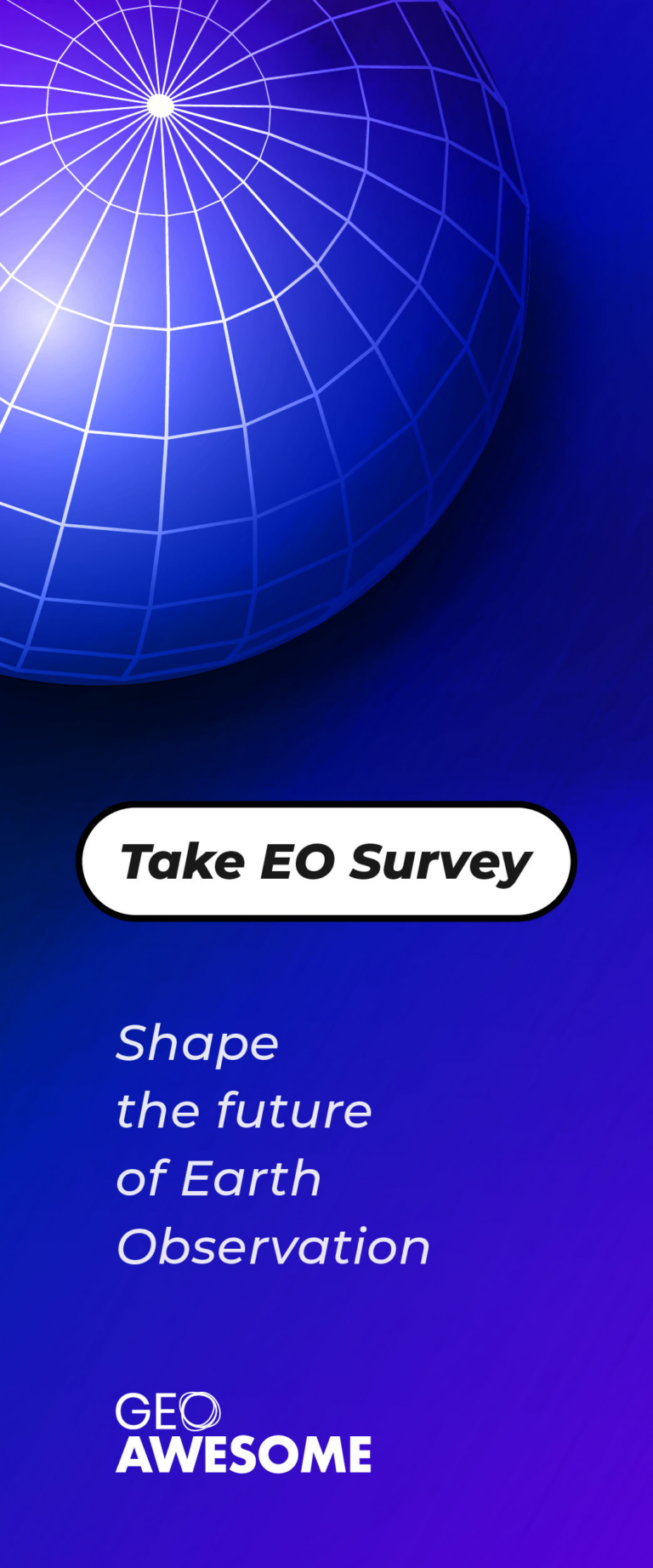 Read on