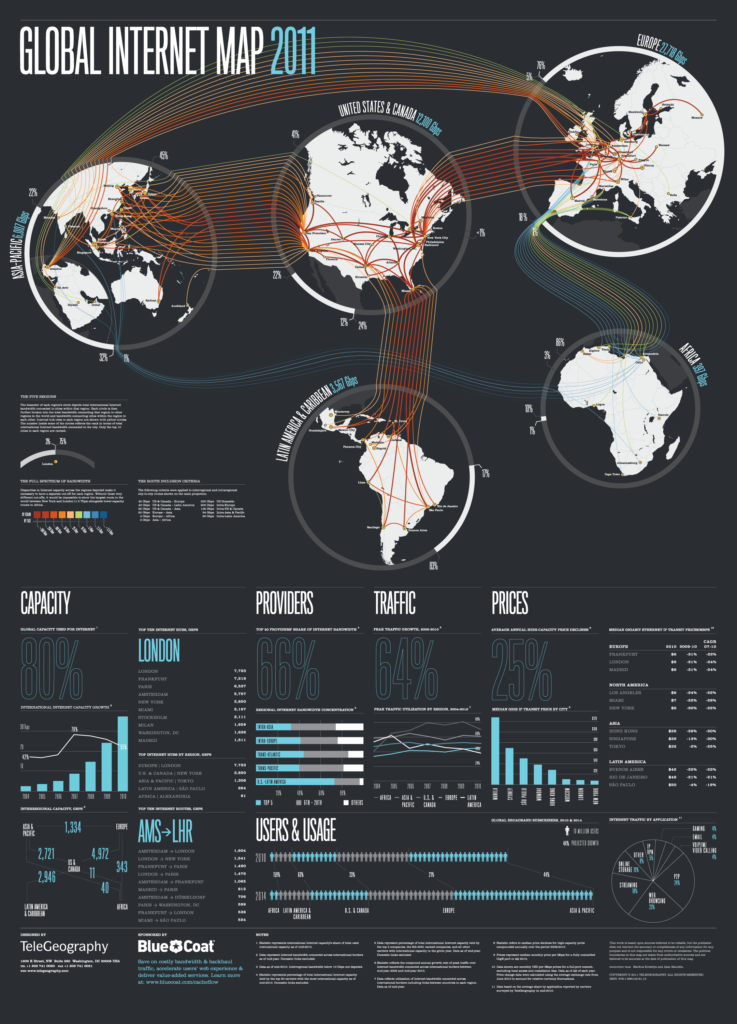 #Ideas
Maps Can Be Beautiful – Global Internet Map from TeleGeography
Fortunately there are still some organizations which remember that cartography is an art. I have just found this Global Internet Map of 2011 released by Tele Geography – a telecommunications market research and consulting firm. The map shows global traces the intercontinental links between the countries of Europe, Asia, North and Latin America, and Africa. Really cool!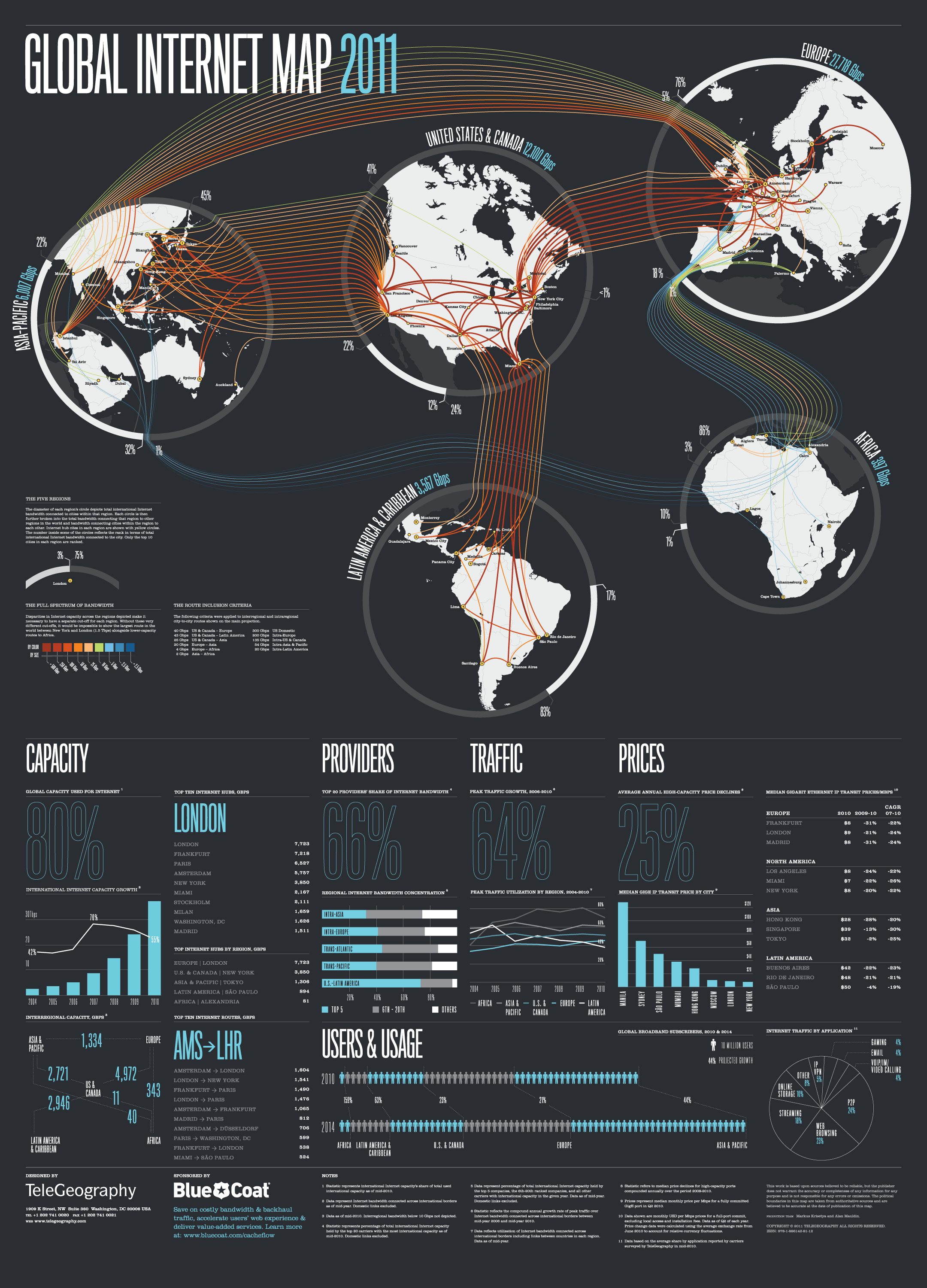 source: Tele geography
The community is supported by:

Next article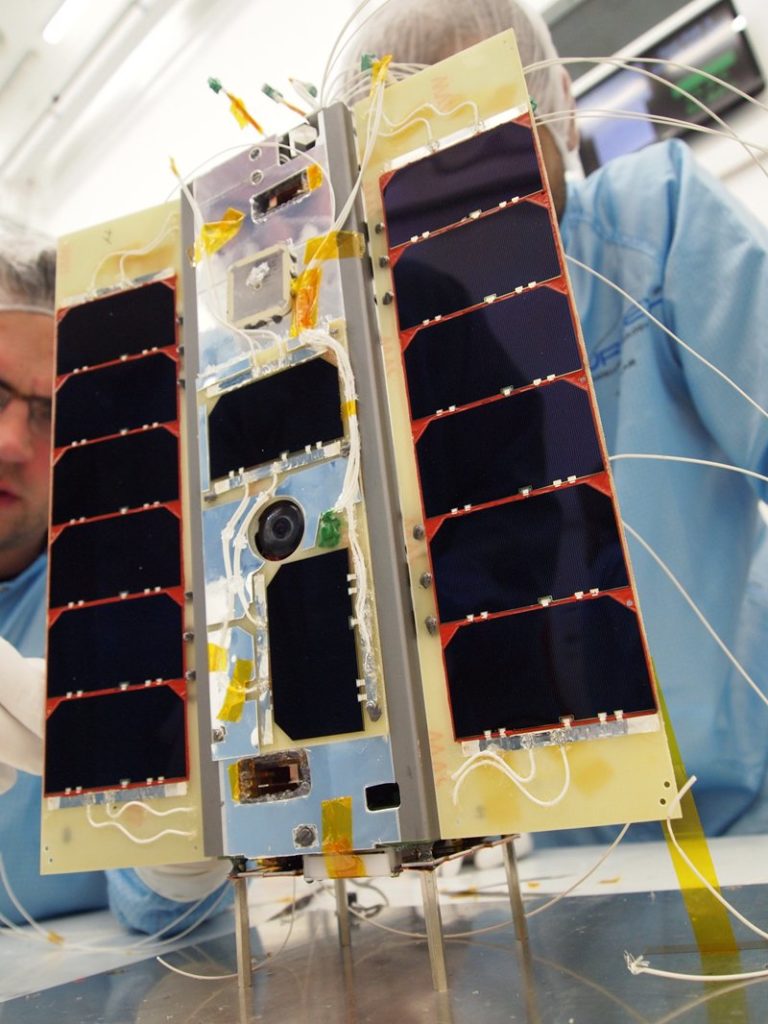 #Featured #Ideas #Science
Satellite – now controlled by a mobile phone! Smartphone Nanosatellite!
Yup, thats true! The satellite is to be controlled by a smartphone!! Now this might be the Geo world's official ripley's believe it or not fact entry of the year.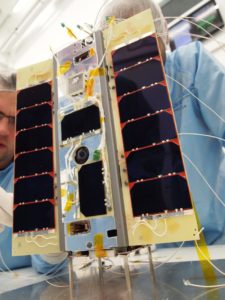 The world's first satellite that will be controlled by a Mobile phone, STRaND-1 was developed by researchers from the University of Surrey, UK.  Your Google Nexus phone with Andriod OS is going to be the computing heart of this mission.
Not only that, the 30 cm and 4.3Kg Nanosatellite might just be the first space object to contain a component that was printed using a 3D printer.
The satellite will be put into a sun-synchronous orbit by the Indian Space Research Organisation's (ISRO) flagship Polar Satellite Launch Vehicle (PSLV) from Sriharikota, India later this month.
Feb 25th, 2013 – the world's first smartphone satellite will be in orbit with some ultra cool Apps on board!
Yes, Apps! They actually ran a Facebook competition to select their Apps sometime in 2011.
The magnitude of magnetic field around the phone will be recorded by the iTesa app. The STRAND Data app will show satellite telemetry on the smartphone's display. Postcards from Space and 360 were joint winners, using an app that will take images using the smartphone's camera and use the technology onboard the spacecraft to establish STRaND-1's position.  Scream in Space is the coolest of them all; allowing the "coolest" scream to be played out in space! So hurry up and send in your entries or your most creative screams!
The first phase of the mission, the satellite will collect data using the Apps while a Linux based computer CubeSat will control the satellite in space. Phase two will see Google Nexus take over control of the satellite.
Surrey Training Research and Nanosatellite Demonstration (STRaND-1) will be the ultimate test for smartphones in space.
Andriod in SPACE! I wonder what "Apple" fans including myself can say to counter this! Maybe APPLE – sky rocketing pricing 😉 Nevertheless, it's GeoAwesome!
http://www.youtube.com/watch?v=4Z-8YXAlqnc&feature=player_embedded
Source: http://www.sstl.co.uk/Missions/STRaND-1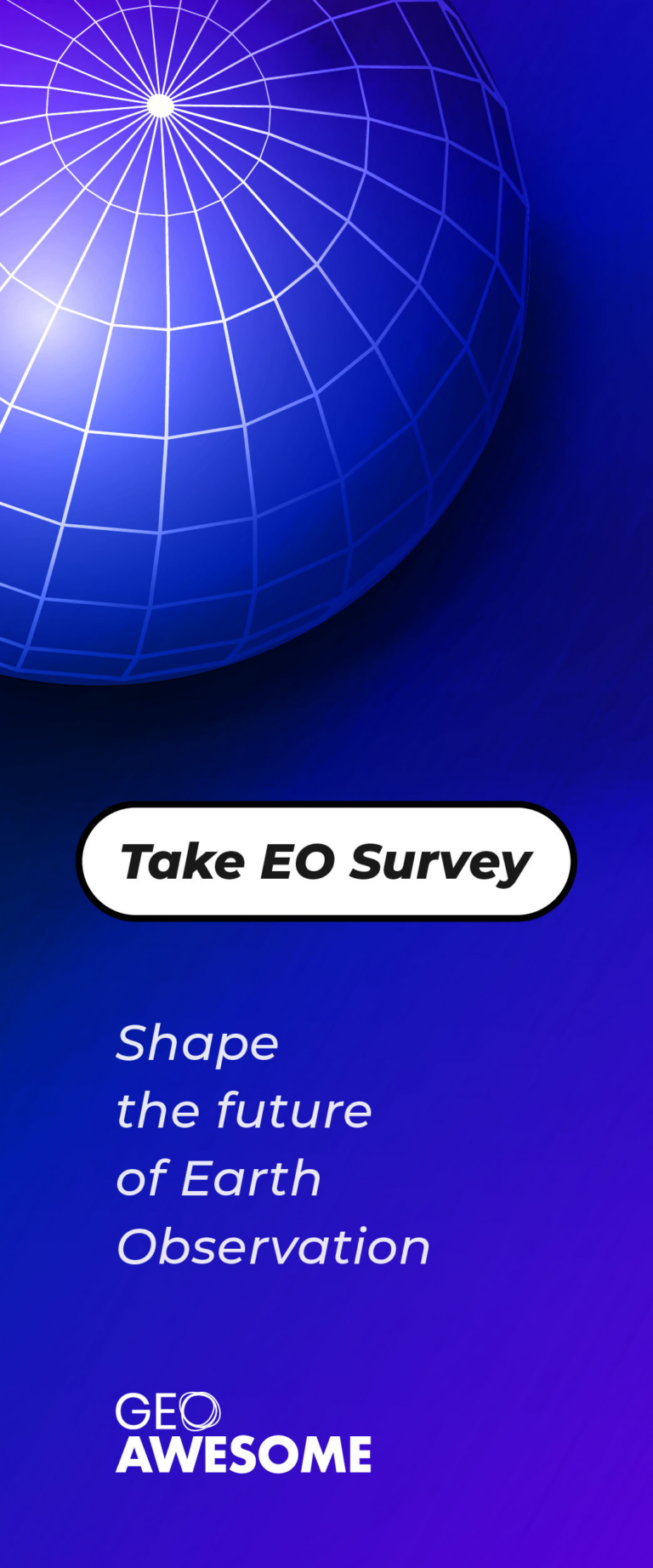 Read on