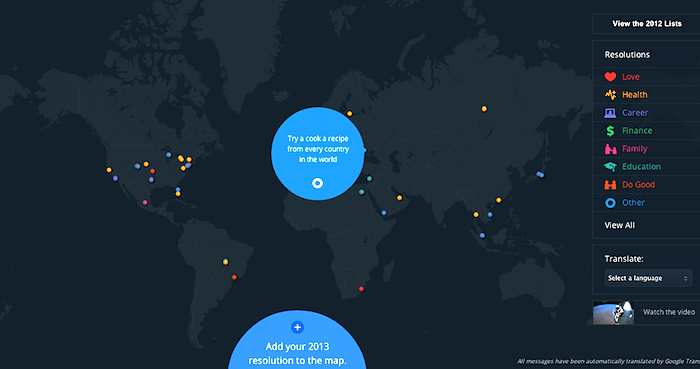 #Ideas
Google is Mapping the World's New Year's Resolutions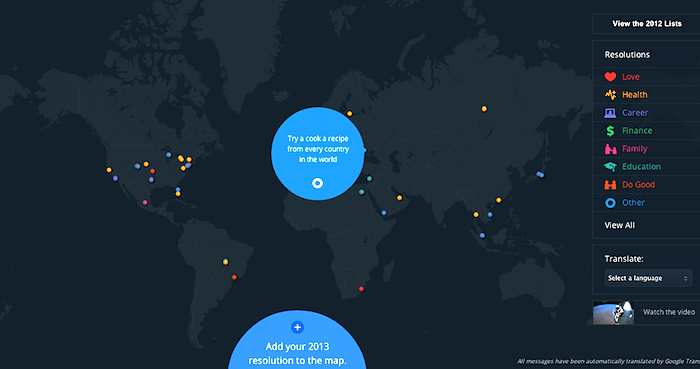 Academic research proves that it's much easier to keep the New Year's Resolutions when you write them down. Google is giving all of us the opportunity do it and share it with the rest of the world by adding it to Global Resolutions Map.
You don't need to log in, or create an account. You just have to write down your New Year's Resolutions, your postal code and the country and it will then appear on the map for the whole world to see.
The map uses Google Translate so whatever your language is, you can browse resolutions posted to the map anywhere in the world. You can also browse through the resolutions posted to the map by category (Love, Health, Career, Finance, Family, Education, Do Good, and Other).
If you've made a New Year's resolution for 2013, how about adding it to the map – or check out what others have posted if you're in need of some inspiration?
The community is supported by:

Next article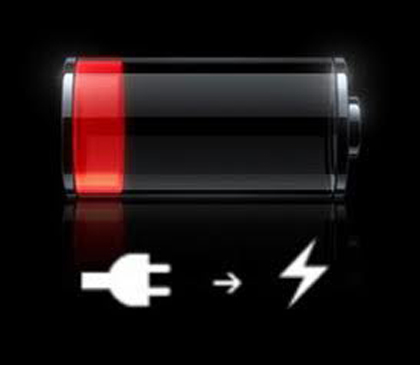 #Business #Ideas
Microsoft's Cloud-Based GPS Gets Your Location With A Tiny Fraction Of The Power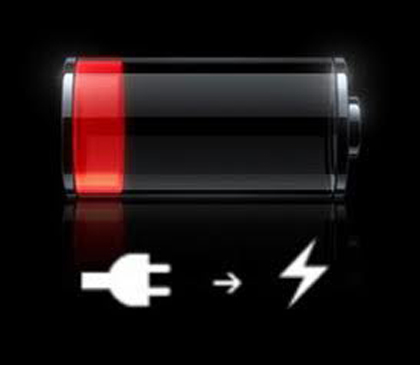 Battery draining is one of the biggest limitations of location-based apps. Few hours with Google Maps navigation on and the phone is dead. I must say that it got much better since my first iPhone almost 5 years ago. It's because positing is not only about GPS anymore. In practice, data from Wi-Fi base stations and cellular towers contribute to location information in mobile phones so GPS doesn't always do all 'the heavy lifting'. Still your smartphone will probably not work longer than 5-6 hours with navigation app on. Microsoft decided to work on that issue.  MIT Technology Review reports that the company is developing something called Cloud-Offloaded GPS (CO-GPS).
So what's the idea behind it?
Ordinarily, in order for your phone to get a fix on your location, it needs to work for 30 seconds or so to pull down the necessary information from orbiting satellites. There's also a lot of heavy signal processing work that needs to be done just to acquire a connection and track the satellites as they move. This process requires a lot of computing resources and it draining the battery.
Microsoft researchers reduced that power consumption dramatically by offloading some of the work to the cloud. Jie Liu, a principal researcher at Microsoft Research, and his team developed a GPS system that collects only a few milliseconds of the most crucial information from satellites. This data is then combined with other important information from public, online databases, such as satellite trajectories and Earth elevation values, to calculate the device's past locations. But the data fusion and location calculations happen on a remote server.
What it really means?
So what it means in practice: for example, to get an initial GPS fix on a smartphone with current technology takes about one joule of energy. Using the researchers' technique cuts that to 0.4 millijoules. It means that it uses 99.96% less energy. Cool isn't it?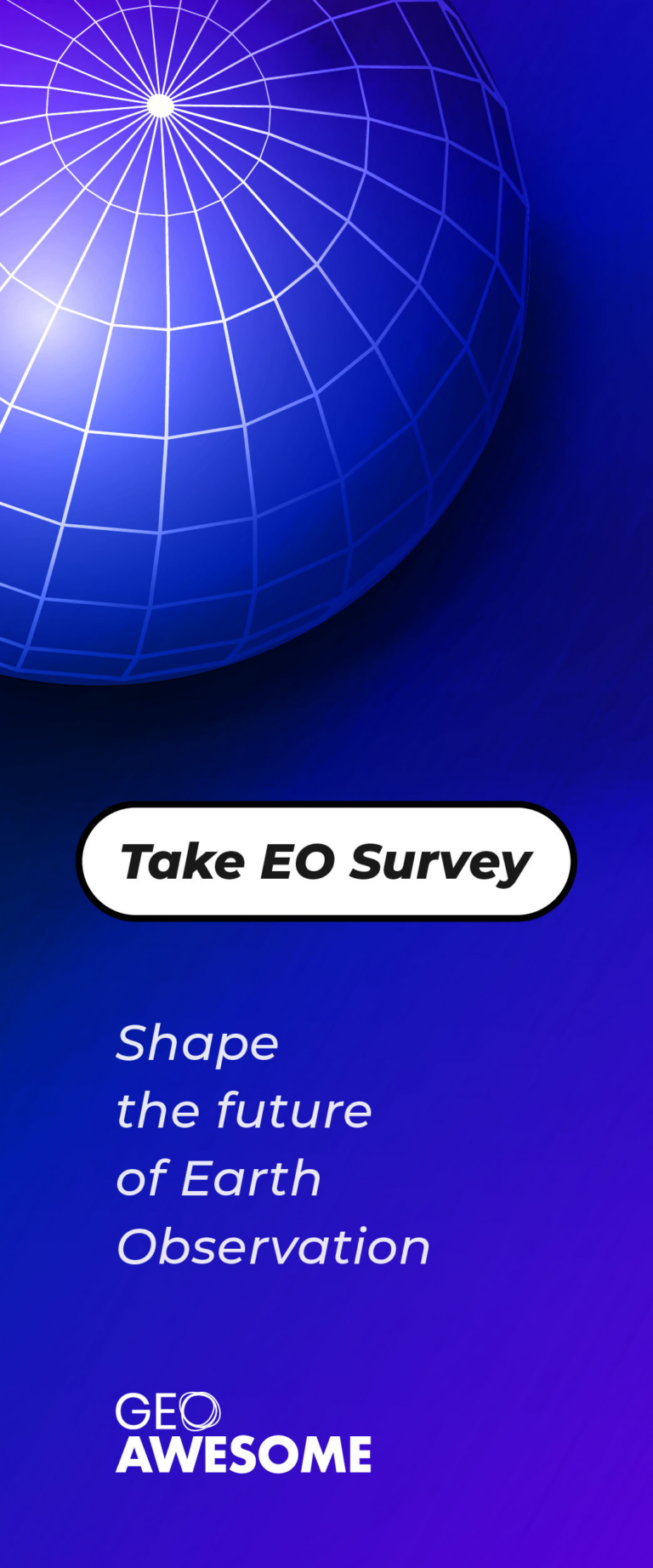 Read on