#Business #Environment #Featured #Fun #Ideas #Science
Mapping the Haiti earthquake
Over 2,200 people are now known to have been killed by the catastrophic 7.2 magnitude earthquake that struck the southwest peninsular of Haiti on 14 August. More than 12,200 have been injured and over 300 are still missing. At least 130,000 houses were damaged or destroyed, as well as infrastructure such as hospitals, ports and roads. 
A dire situation was made worse by Tropical Storm Grace which passed over the country on 17 August, depositing up to 20cm of rain in some areas, increasing the risk of landslides and compounding the misery for people left without shelter.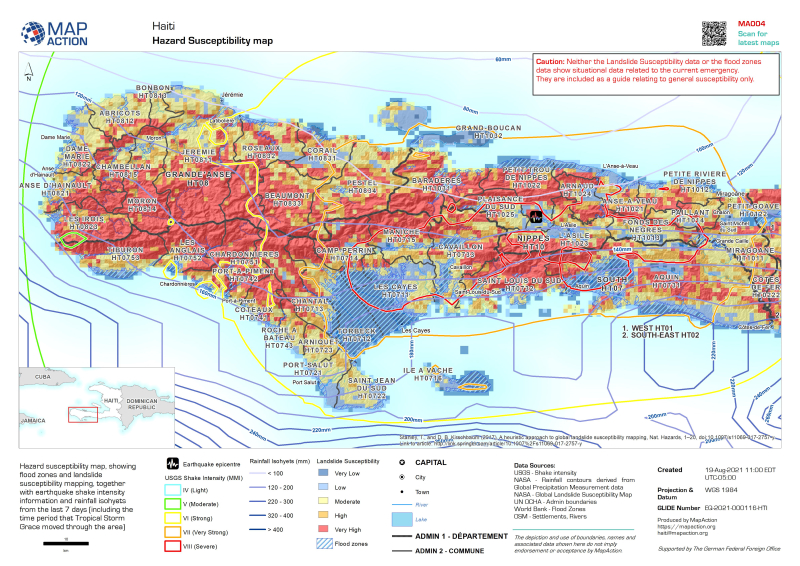 In a nation whose population was already highly vulnerable due to poverty, frequent natural disasters and political and civil unrest, almost 600,000 people are now in need of urgent humanitarian assistance.
International humanitarian charity MapAction has been assisting UN Disaster Assessment & Coordination teams and other humanitarian and government organisations to respond to the crisis by providing maps of the situation as it evolves. This includes specific aid requirements in different earthquake-affected locations, flood zones and areas that are at risk of landslides as well as baseline population and topgraphic maps.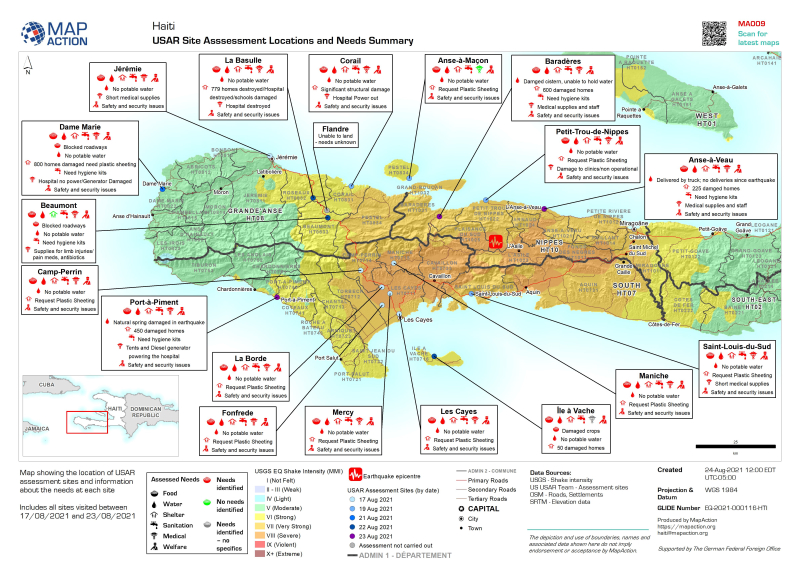 MapAction expects to continue assisting the response for some time. Maps relating to the emergency are being published on MapAction's website.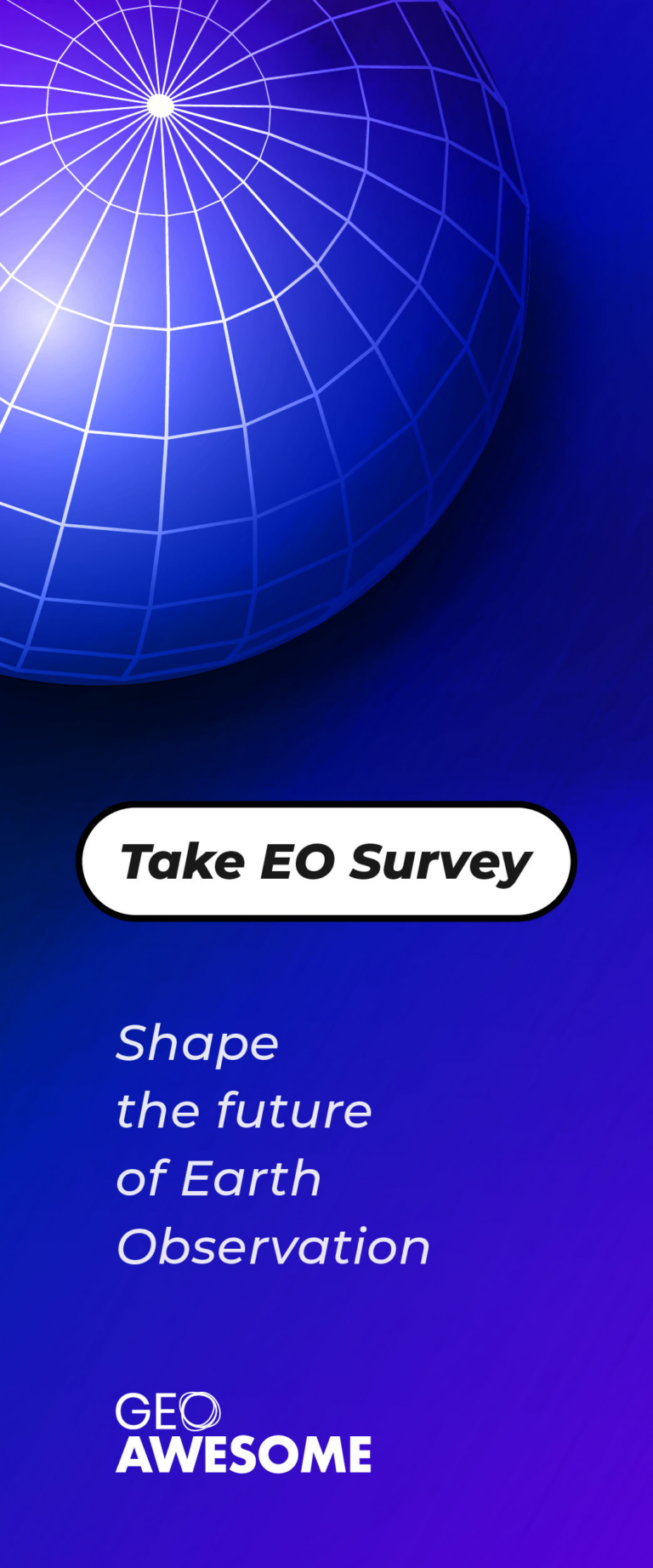 The community is supported by:

#Business
Next article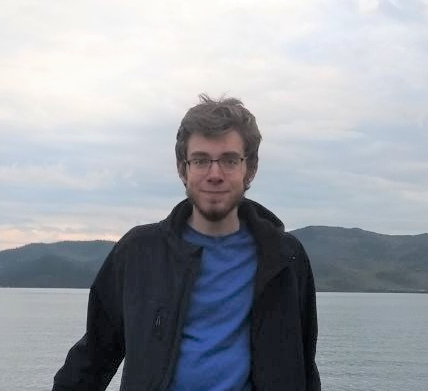 #Business #GeoDev #Ideas #People
Using data engineering to save lives
By Egor Zverev
Egor is working with us temporarily through Google's Summer of Code programme.
How could I apply my programming and data science skills to make the world a better and safer place? I've been struggling to figure that out for quite some time, and finally after three years of studying computer science at MIPT in Moscow, I found an opportunity to fulfil my dreams.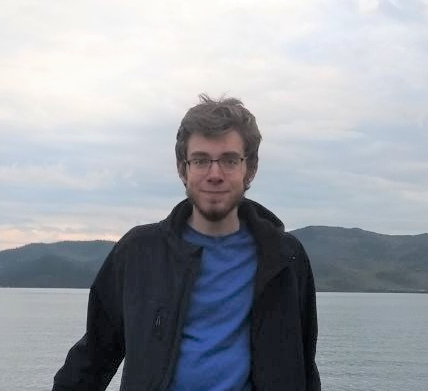 Hi, I'm Egor, and I want to write about the impact I am making while working on my Google Summer of Code (GSoC) project at MapAction!
I decided to join the GSoC programme as I felt it was an amazing opportunity to spend my summer working on a real-world open-source project. The programme offered me 202 organisations and over a thousand projects to choose from, but MapAction stood out as the only humanitarian organisation among them, so the choice was obvious to me. I faced some stiff competition as 25 other candidates applied for this role, so I am so grateful for the opportunity to join MapAction in its mission.
My GSoC began with a bonding period, and even that was amazing! I was introduced to MapAction during one of its many training days. I listened to various lectures given by the MapAction team. I was especially inspired by Hannah's presentation as she is working at both MapAction and UN OCHA (the UN Office for the Coordination of Humanitarian Affairs) where she's developing an anticipatory action framework. Talking to her was a fascinating part of my GSoC experience as it made me think hard about how I could help solve some of  the world's problems. Following that, I had a week of meeting various people from MapAction. Each encounter was special in its own way. After my first week, I already felt like I was a part of the team, an ideal time to start coding.
I have been working on the data pipeline project: a MapAction tool to automate the acquisition and transformation of data. During the early stages of emergency response, it's crucial to gather all necessary data as quickly as possible. My goal was to extend the pipeline from three to 22 data products. This will allow for visualisation of much more infrastructure and landscape features etc. After adding the initial five products, I realised that the code required a serious refactoring as it was quite unwieldy and difficult to deal with. During the first stage I managed to fix many local problems and reduced the total amount of code by almost 30%. Going forward, I am planning to redesign the entire pipeline's architecture and implement a new design. After this I hope to add unit tests to ensure the code is correct.
As most of MapAction's developers are volunteers who only work for a couple of hours per week, a simplified pipeline will make it much easier for both them and any newcomers to make sense of it and use it. My work has also increased the readability of the code and made future pipeline development much faster.
In summary, not only have I already added many valuable datasets to the pipeline that will allow MapAction volunteers to easily understand the locations of rivers, airports, country boundaries, etc. I am also bringing fundamental changes to the project that will make the life of MapAction's volunteers much easier. I feel very proud of the impact I am making and it is an honour for me to spend my summer working on this project.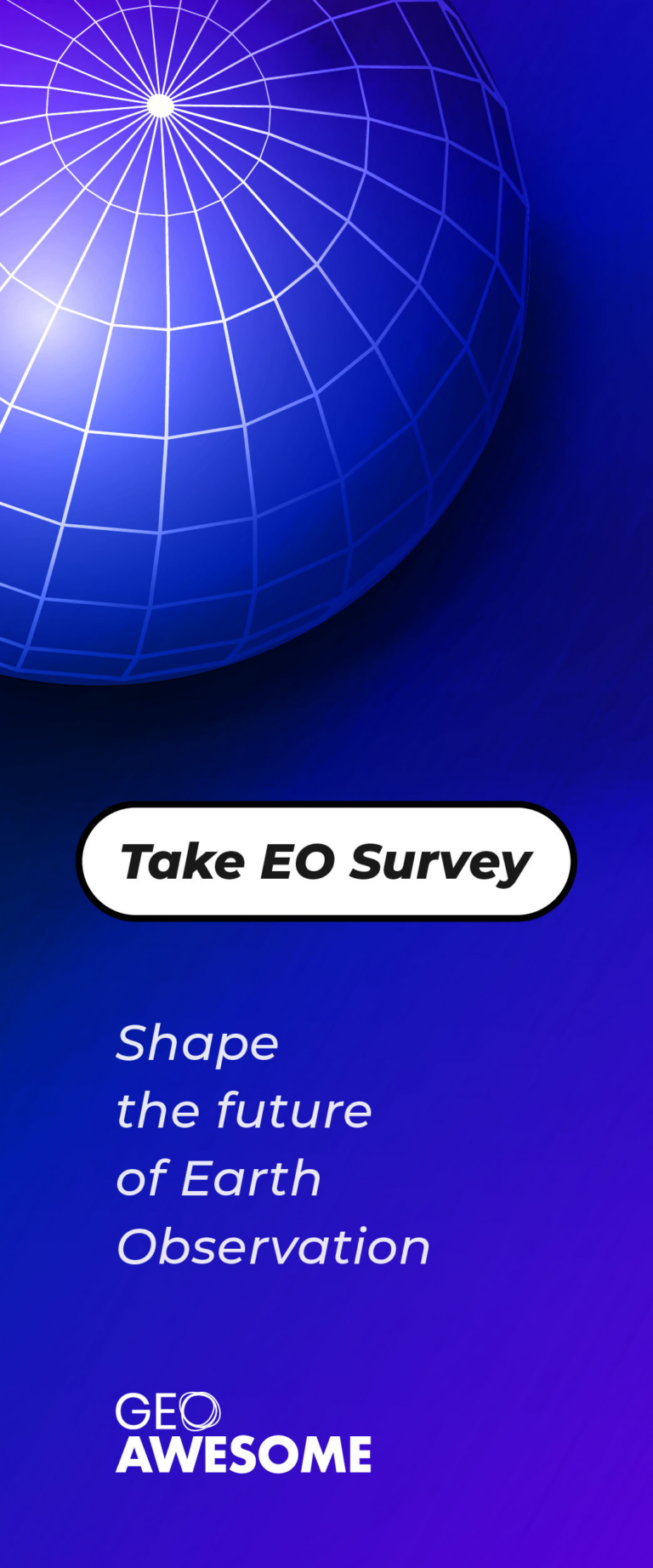 Read on