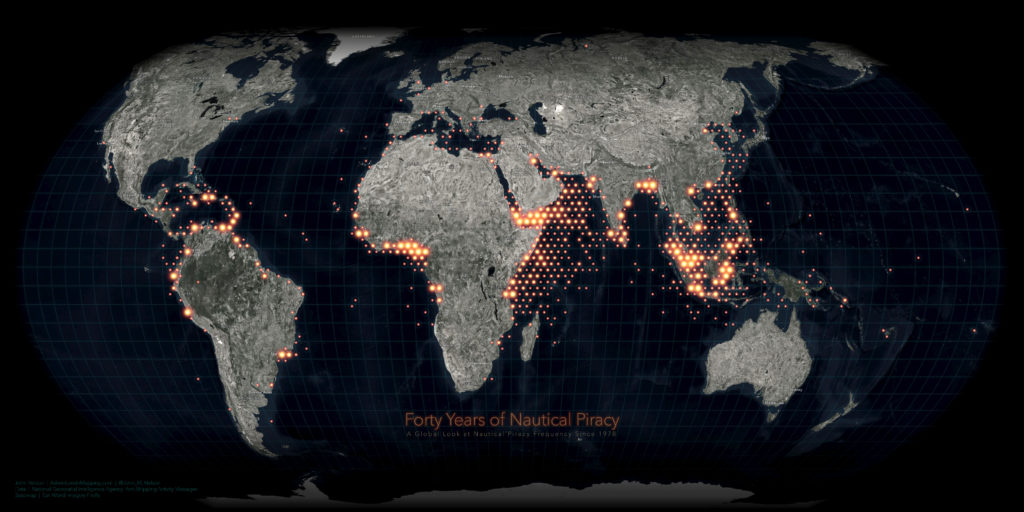 #Ideas
Mapping pirate attacks around the world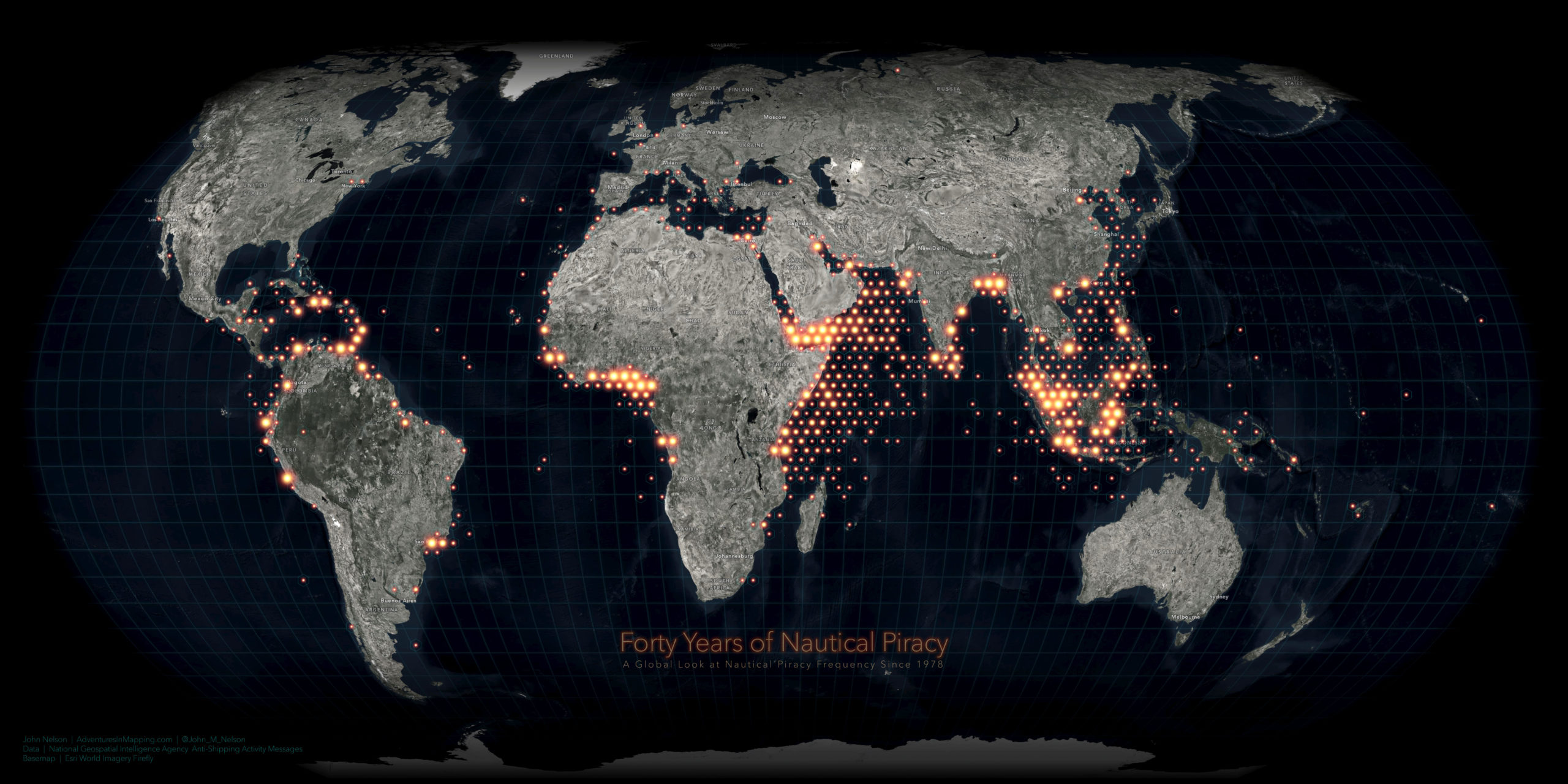 Another great map from one of my favourite contemporary cartographers John Nelson. This time John took data from Anti-shipping Activity Messages database published by the National Geospatial-Intelligence Agency and mapped 8,000 incidents registered over the past 40 years.
The map is based on data aggregated to glorious hexagons showing a heat map of the nautical pirate activity. The high-level map allows us to quickly identify the highest risk areas around the coasts of Malaysia, Somalia and Nigeria. What I like about it is that it shows you a beautiful piece of cartography but in the web version of the map, the hexagons expand the individual incidents at closer scales, which makes it also a useful tool for more in-depth analysis. Really cool!
What's even more awesome, John shared a tutorial on how he created the map using ArcGIS Pro! Check it out:
The community is supported by:

Next article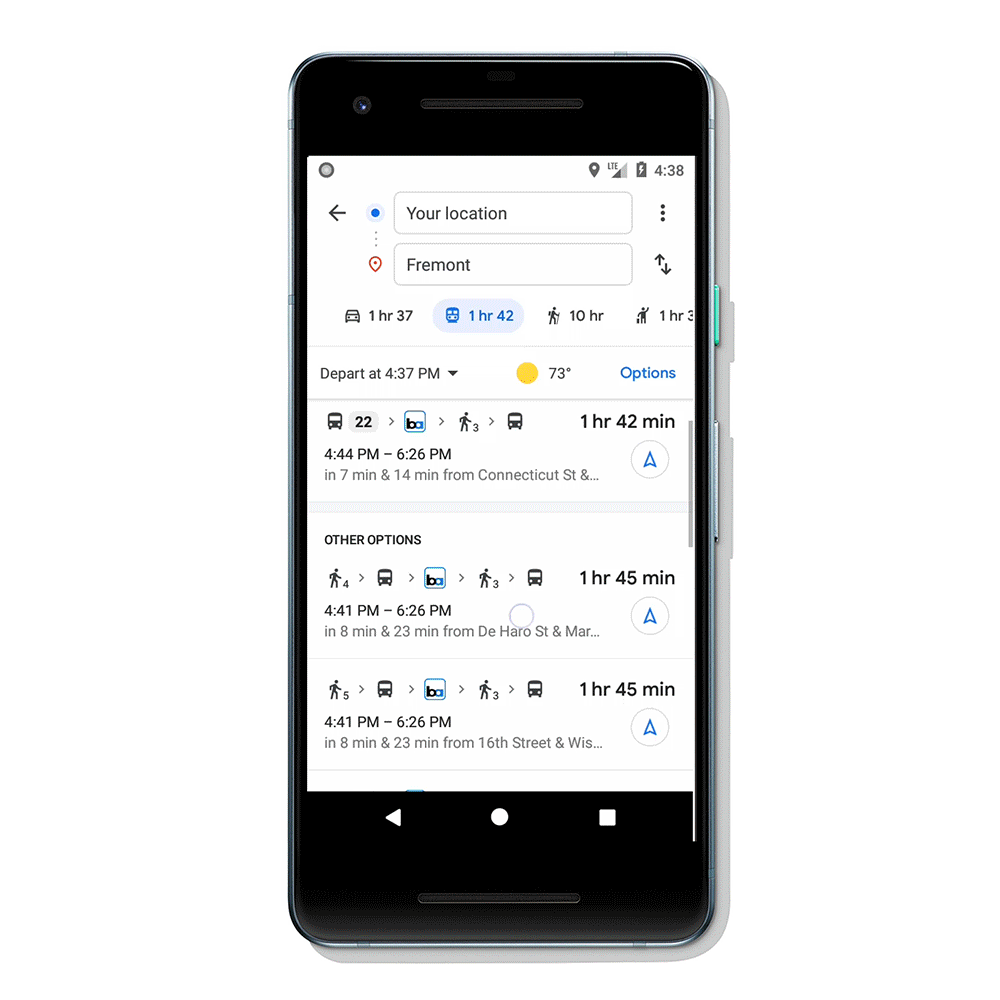 #Business
More easier & joyful rides your way with Google Maps' Mixed Modes
Google Maps has not yet been so useful with multipart trips. If reaching a destination required you to travel through multiple points and taking different modes of transportation, Google Maps has not been a great friend. Till now you had to tie the pieces of the trip together and help yourself. But, things are changing now. Be prepared to have more easier & joyful rides your way with Google Maps' Mixed Modes.
Being the powerhouse of innovation, Google is known to work towards achieving excellence and augmented with the power of Augmented Reality, Google Maps has now come up with 'Mixed Modes.'
With 'Mixed Modes', complex transit journeys, often involving multiple modes of transportation will become easier. The tool will allow you to choose from ridesharing and cycling options within public transit routes, making your journey from the first to last mile a lot convenient.
So, how will you have more easier & joyful rides your way with Google Maps' Mixed Modes?
To plan your multipart trip, enter your destination in the search box in Google Maps App, tap on 'Directions' and then on the transit tab.
Then you will be get a list of routes that feature ridesharing and cycling options paired with transit directions.
If you choose to take a ridesharing vehicle using Uber or Lyft, you'll see helpful information about each part of your trip: how much your ride will cost, how long the wait is, if there's traffic on your ride, and when your bus or train departs. You can also choose your favorite rideshare provider and other ride options like pool or economy.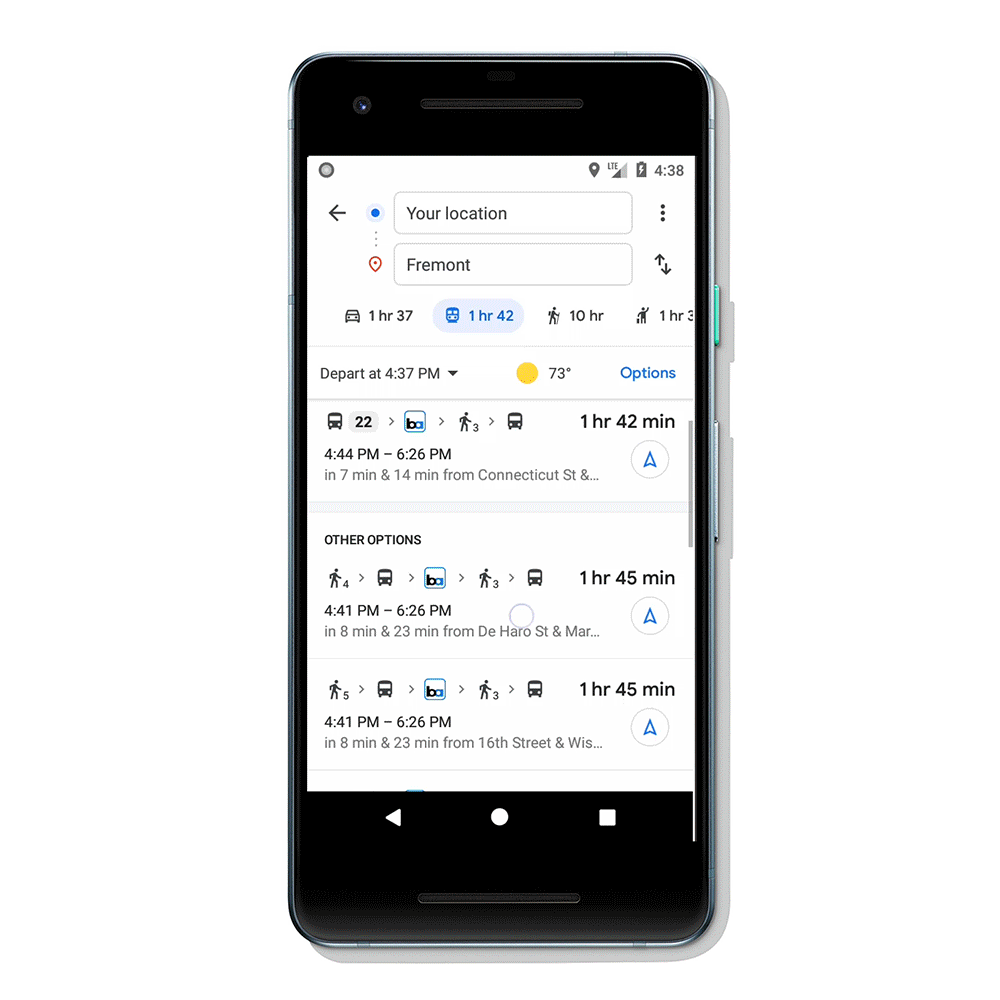 'Mixed Modes' comes handy not only when you are travelling by bus or train but also when you are cycling. The tool will help you see routes tailored for cyclists. You also get to know your total travel time and ETA (Expected Time of Arrival).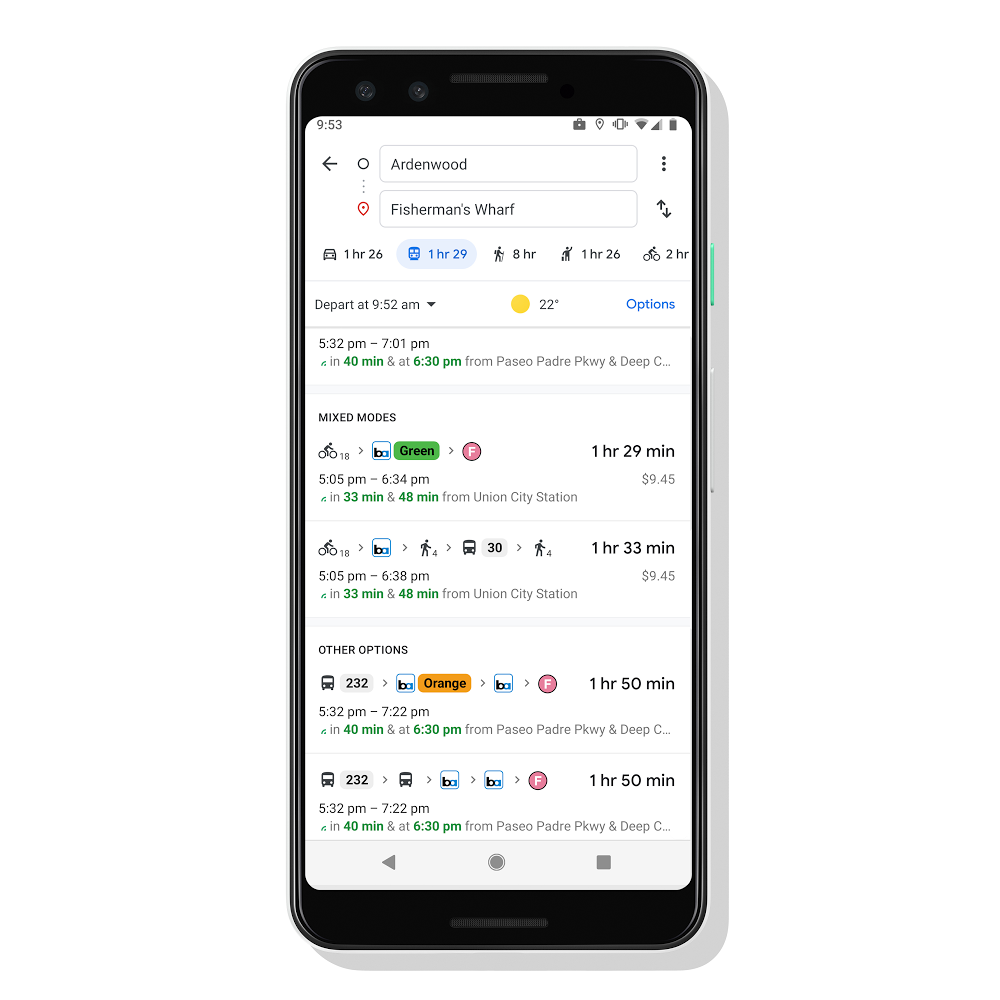 The 'Mixed Modes' feature will be available in Google Maps in the coming weeks on Android and iOS in 30 countries around the globe. Bon Voyage!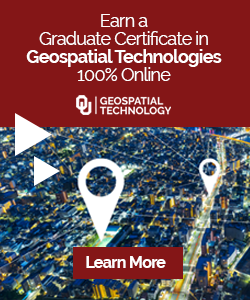 Read on