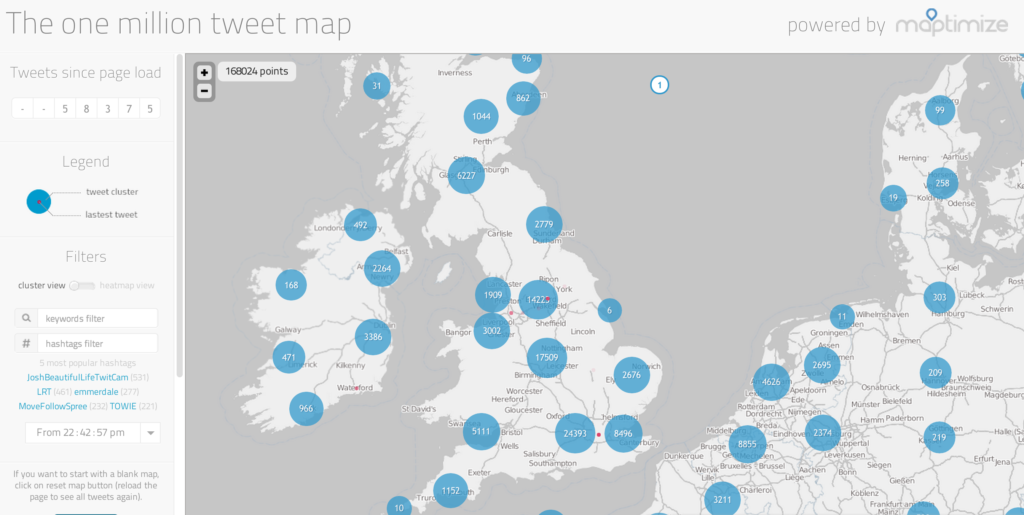 #Ideas
Mapping live tweets and how society can harness the power it provides
Twitter provides an intuitive way to communicate with the world. But have you ever wondered what happens if you take user-created tweets and map them. Well, several websites such as tweereal.com and tweetping.net have done just that. Amazing! A live twitter map
However, onemilliontweetmap.com (seen below) actually goes a step further and allows you to do simple analysis on live tweets. The map is relatively straightforward to use, you can zoom in and see 'tweet clusters', essentially how many tweets have been produced in particular areas. The interface is rather intuitive and it even has a word and hashtag filter enabling you to identify specific tweets.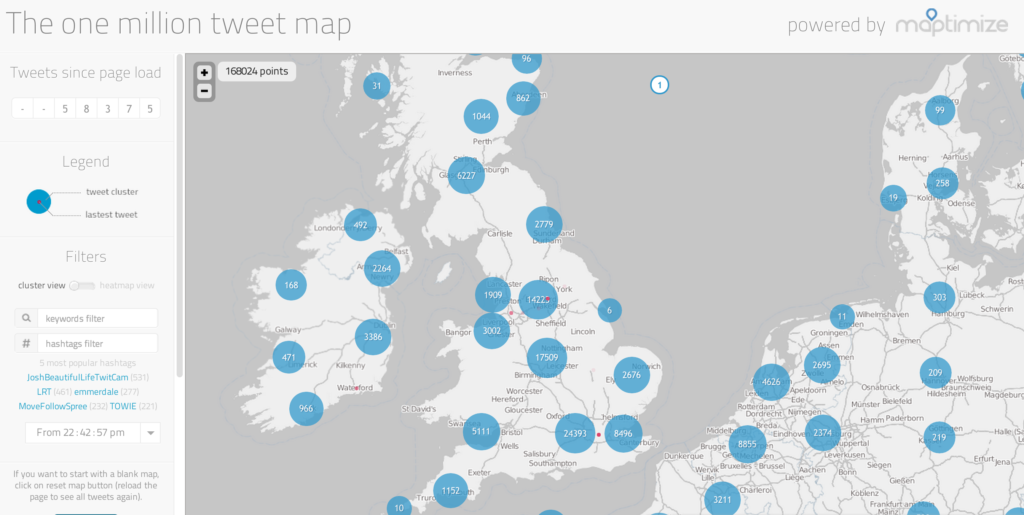 Again, going a step further trendsmap.com (seen below) allows you to search for trends over the past seven days in a specified area. This feature could provide a great resource in the future for a variety of industries, in particular emergency response. Members of the public witness all events before any type of emergency services or news representatives arrive. If enough people tweet the emergency then the websites mentioned would be the first to know and distribute information on what has happened and what needs to be done. If these websites are embraced they could revolutionize the way the World deals with emergency situations!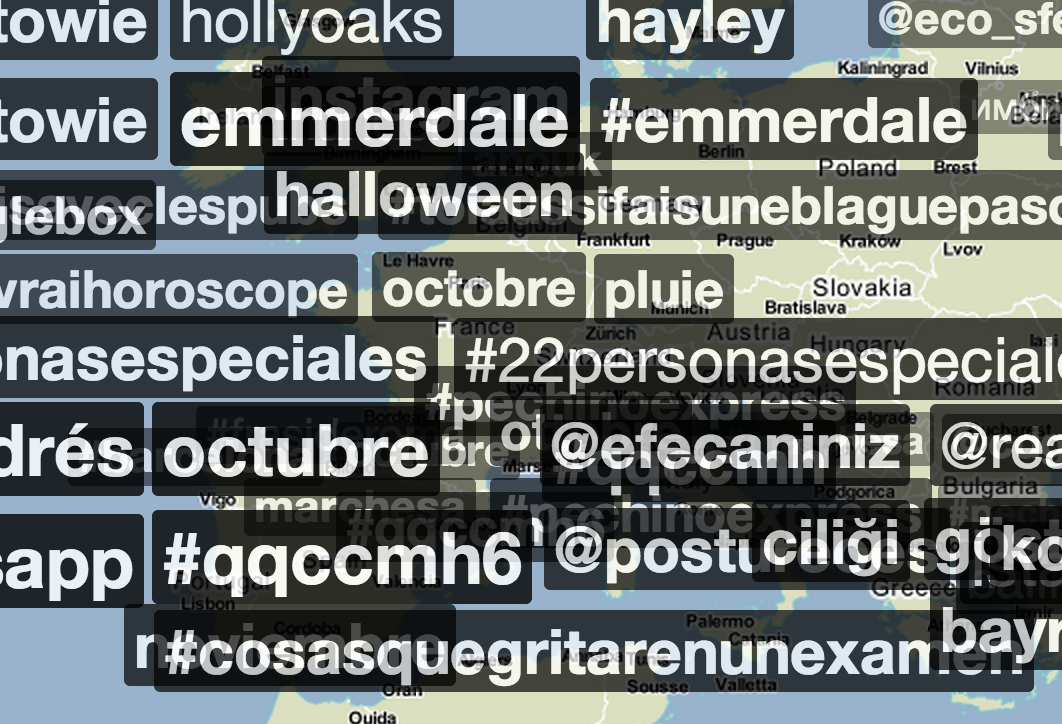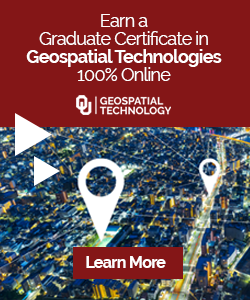 The community is supported by:

#Ideas
Next article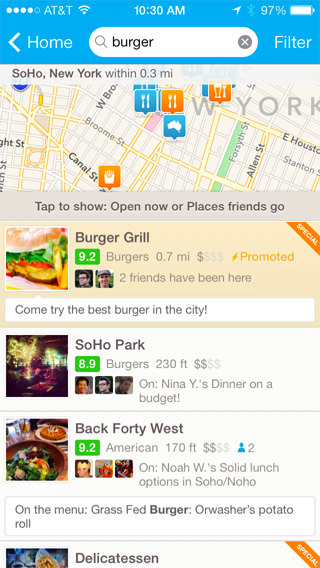 #Business #Ideas
Foursquare Rolls Out Ads Platform For Small Businesses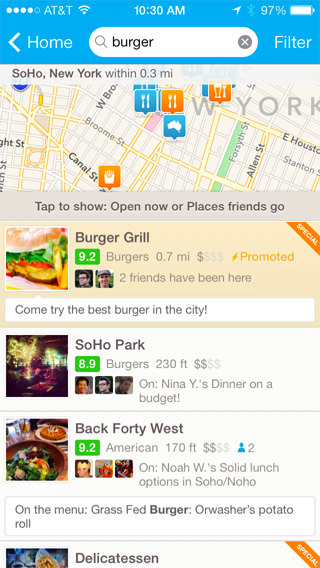 This week Foursquare announced another huge step forward to monetize it's location-based business. Last year, the start-up which employs around 160 people had just $2 mln revenues… 160 people x $100k (let's say average salary) = $16m… just for wages. Dennis Crowley – CEO and founder of 4sq realized long time ago that by just having 35m user community you will not make money and over last two years he's been changing the company from simple check-in service to local discovery, big data and location-based advertising company. After trials earlier this year with Adwords-like ads and campaigns for several small businesses in NY Foursquare finally rolled out a self-service advertising platform.
How does it work?
It actually seems to be super simple.  All you need to do is go to foursquare.com/ads and build ad by uploading photo and text, possibly but not necessarily a special offer.  Then you set your monthly budget and push ad live for people nearby to see. You can than monitor how many people have viewed the ad, how many have tapped on it, and how many actually came into your store.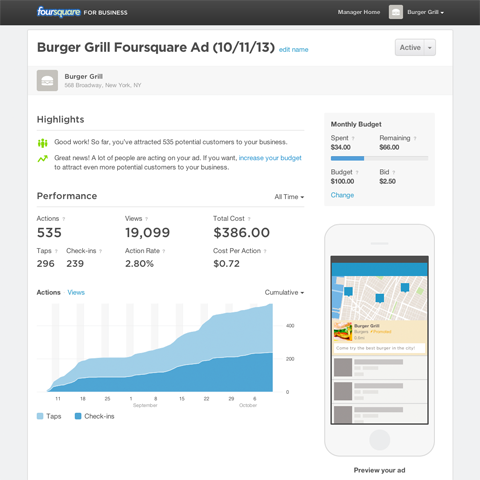 So what's the value in here?
Actually small business owners don't have many options to choose from to easily run a mobile advertising campaign which would drive foot-traffic to their location. Location-based targeting is available in ad networks of Google, Facebook, Yelp and Groupon… but Foursquare is different and you use it in different way. As a coffee shop owner I would like to have tangible and quick results. Moreover I don't what people to visit my website or Facebook profile I just what them to come to my venue and order something, and this might be one of the first large-scale possibilities for merchants to know how their investment in ads influence real foot-traffic at their location.
Cool or uncool?
Actually the platform seems to be very simplified. I would like to have a little bit more targeting options to choose from… if I were you I would test it as you might be already spending some money on mobile advertising but probably there is still long way to go in order to make it the best location-based marketing tool out-there.
source: Foursquare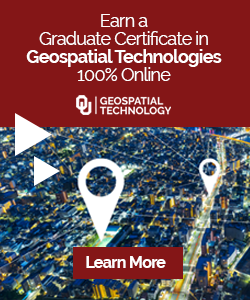 Read on