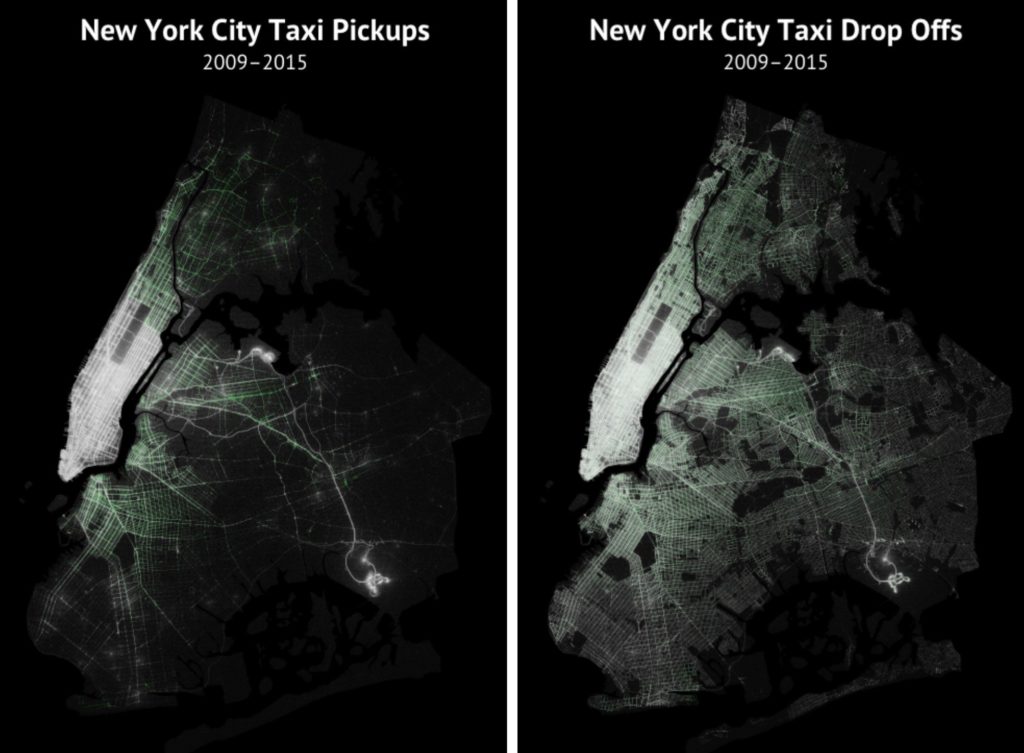 #Ideas
Mapping 1.1 billion taxi trips in New York
Truly amazing visualisation created by Todd W. Schneider shows 6 years of taxi trips in NYC.  Todd took a huge data set recently released by the city's Taxi & Limousine Commission that contains over 1.1 billion taxi trips from 2009-2015. He combined it with publicly available Uber datasets of nearly 19 million rides in NYC from April–September 2014 and January–June 2015.
The effect of this exercise can be observed on two amazing maps: NYC pickups and drop-offs. You can check out high res images here and here.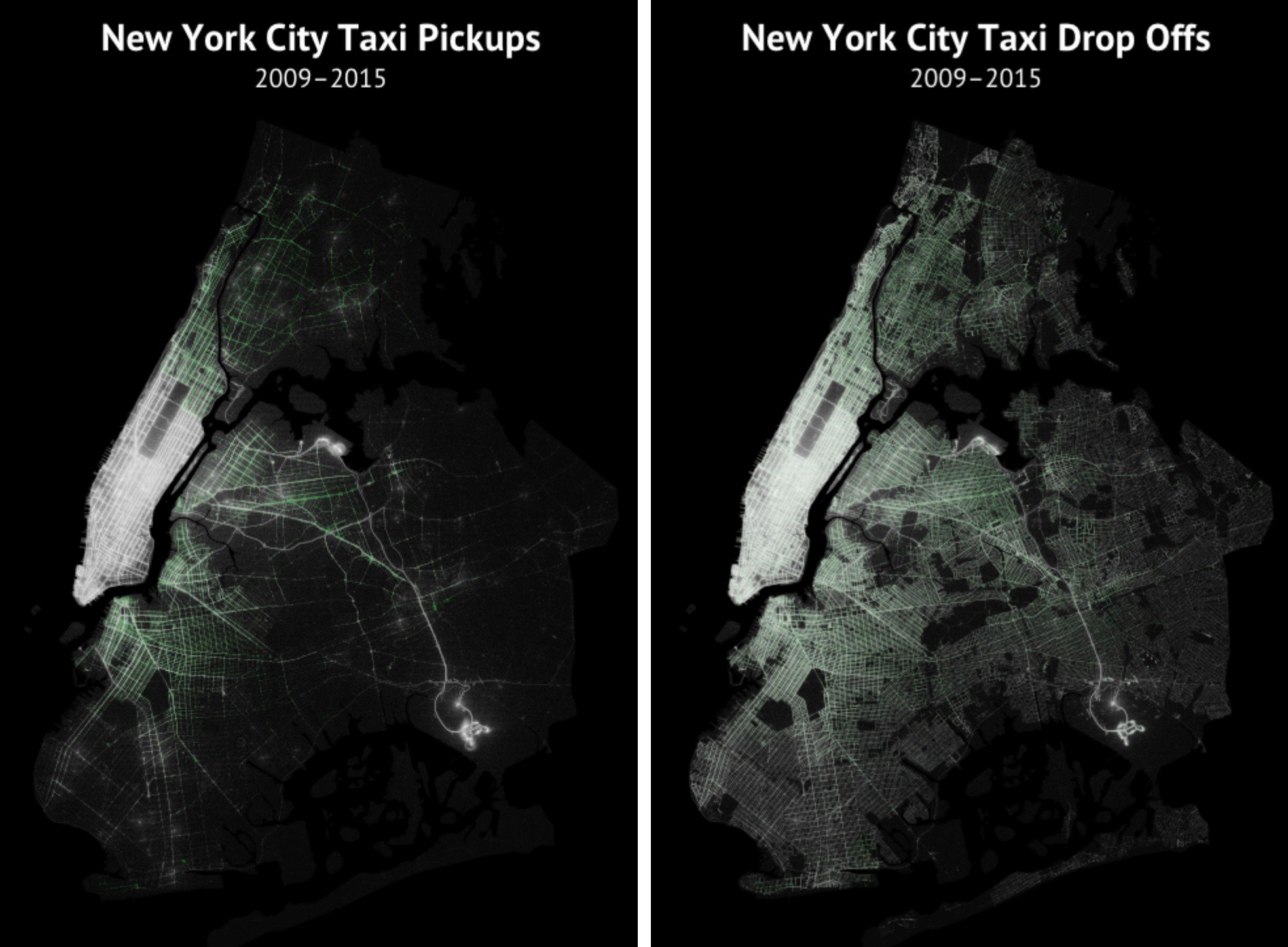 Every pickup and drop-off is represented by a single dot. Brighter regions indicate more taxi activity. Traditional yellow cabs are represented in white and the green tinted regions shows green boro taxis, which can only pick up passengers in upper Manhattan and the outer boroughs.
The first observation is that pickups are more concentrated in Manhattan and drop offs extend further into the outer boroughs. We can also see high activity around JKF and LaGuardia airports. Would be really good to zoom in and look deeper into this data. Todd is sharing the project on GitHub, if anyone fancy to play around with it in Mapbox or CartoDB.
Truly geoawesome project.
via: Vox
source: Todd W. Schneider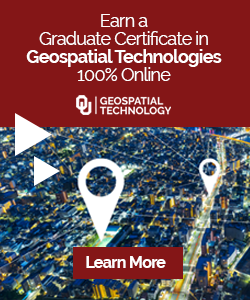 The community is supported by:

Next article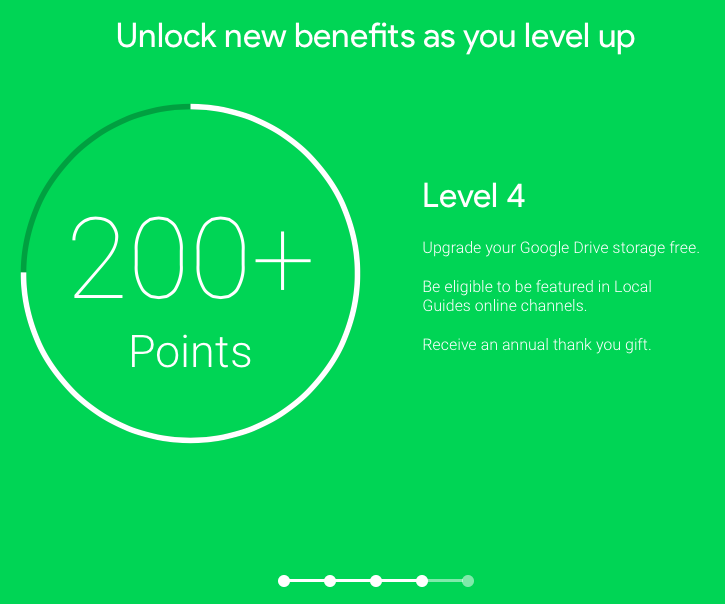 #Business
Google will give you 1TB of free storage for reviews in Maps
Earlier this week we've reported that Apple has added Foursquare to its data suppliers. Google decided to choose a different way. Couple of months ago the company has launched a Local Guides program which rewards users for reviews, photos and adding new locations to Google Maps. The company describes it as "a global community that helps you explore the world while earning perks".
The program is using gamification to achieve a high level of user participation. For every action you receive points. A review, photo or new location will give you a single point each. For 200+ points you will get 1 TB of Google Drive storage for 2 years worth $9.99 a month.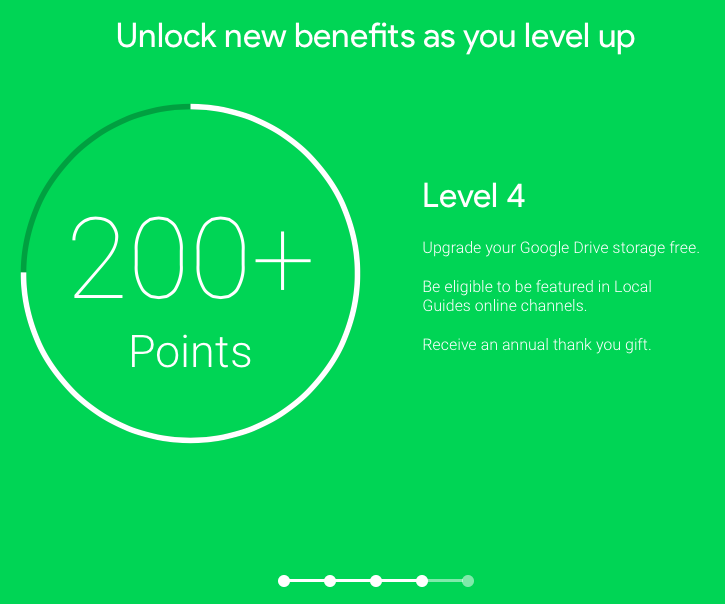 Google has been slowly improving Local Guides program over the last couple of months. In August, it tested a new feature that detected when food photos were taken at restaurants and automatically uploaded them to a location's Google Maps profile.
The feature is clearly in competition with Foursquare and Yelp in terms of attracting users to review points of interest. And with 1TB of a free storage as a prize there is a strong incentive to use it.
source: Google Lat Long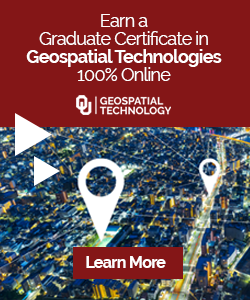 Read on