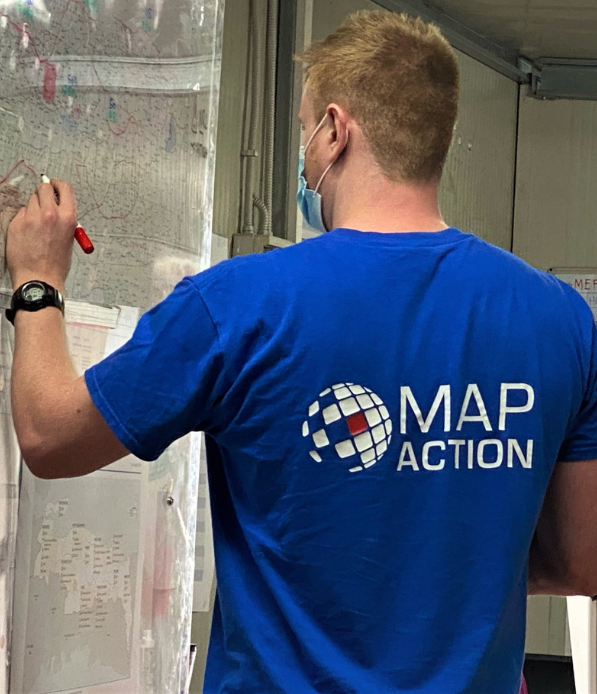 #Featured #GeoDev
MapAction's volunteer recruitment drive is open – and it's the most extensive ever!
Ever watched a disaster unfold on the screen in front of you and wondered if your specialist technical skills could help? Could a a software or data engineer help in a drought response? Is there a role for a project manager or graphic designer in an earthquake? The answer is yes.
MapAction, the non-profit that provides decision-making support in humanitarian crises, has launched a recruitment drive for up to a dozen new volunteers including data science, data engineering, data visualisation, geospatial, software and project management professionals. MapAction's broadest and most diverse volunteer recruitment campaign ever seeks those looking to give their skills, time and energy to help many of the world's most vulnerable people (The roles are remote but you will need to be within easy reach of and allowed to travel to the UK for training).
MapAction's new strategy will see a greater diversity of organisational partners, data specialisms, services and products than ever, as it strives to bring the power of fast-moving advances in data and geospatial analysis to humanitarian crises.
MapAction wants to hear from willing people with professional skills in any of the following fields :
MapAction needs such skills to support the ever-growing range of information needs for humanitarian decision-making. Traditionally, MapAction helped in the immediate aftermath of disasters: over the last 20 years, our organisation has produced 1000s of maps and decision-making tools for well over 100 humanitarian emergencies. The team has also trained humanitarian partners in the types of maps, data visualisations and other data tools necessary to mitigate emergencies. We have created tools to automate the gathering and quality of critical geospatial base data when an emergency occurs and helped many vulnerable countries and communities to ensure their key data sets are 'emergency ready' and available in advance of when they are needed.
Since the organisation's inception in 2002, MapAction has enabled scores of people like you to contribute their technical skills to solving crises. Back then, MapAction mostly made maps – now a MapAction volunteer is as likely to be asked to design a data dashboard or contribute to a rapid extent flood model as to make a map (although just to be clear, we still love a good map).
MapAction volunteers can contribute their work remotely but we also still send volunteers out on missions when invited. Which is often. Volunteers might go to the heart of humanitarian crisis responses, alongside relevant UN, regional and national disaster management colleagues, providing the data sets and maps that can help emergency relief coordinators make key decisions about aid delivery for affected communities. Or you might be training or supporting local governments or civil society organisations in how to better prepare and use their data in an emergency context.
A MapAction volunteer's work is challenging and varied but you will always receive extensive training and support before we put you into any situation. Working with data under pressure, and when lives are at stake, is a big responsibility.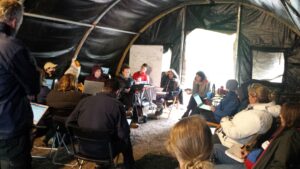 WATCH: Volunteer Alice Goudie discusses her work with MapAction
Despite the challenges, MapAction volunteers often find the work highly rewarding. Many have been with us for more than a decade. Most enjoy the opportunity to help mitigate emergencies and crises, to create positive outcomes for vulnerable communities. "There is a great sense of achievement being part of MapAction, it allows me to utilise my professional skills within another context, at the same time providing support to those helping people," says long-term MapAction member Tony Giles.
MapAction member Rachel Alsop says: "When I went on my first emergency deployment I remember saying that I thought working in consultancy was great preparation, working long hours, with tight deadlines and under considerable pressure. Having a background in data and analytics has been really useful over and above my GIS skills. MapAction is a big commitment but I have loved every year I have spent volunteering and we wouldn't all be committing our time unless it was also a lot of fun."
"I wanted to join so I could use my programming skills to make a real, immediate, and positive difference to places in the world that need it. The MapAction staff and volunteers have been more than amazing in welcoming me into the world of humanitarian aid. Through the training days and weekends I've spent with them, I've had great fun with possibly the geekiest (and I know geeky!) GIS crowd around, made good friends, and felt a sense of great privilege to be part of MapAction's crucial and respected work with aid agencies worldwide," adds MapAction member Leon Baruah.
Kirsty Ferris, another MapAction member, says it is the impact that keeps her tied to the role. "I get to make a real impact in devastating situations using GIS, information management and mapping, all of which are areas of expertise that I find enjoyable to use. While the training is intensive and time consuming, the benefits to me personally and professionally are too vast to mention. The volunteers and full time staff at MapAction provide great support, understanding and shared geekiness, there are not many places where you can talk GPS and geodesy with such shared enthusiasm," Kirsty told MapAction.
As Leon notes, our volunteers receive a lot of support and undergo extensive training to ensure they are ready to work in humanitarian contexts. They meet regularly to exchange ideas, troubleshoot challenges and learn together. MapAction's annual disaster simulation exercise brings together the majority of the team to ensure maximum preparedness for any emergency. The 2023 edition will be on the Isle of Cumbrae in Scotland.
Want to know more about what it takes to be a MapAction volunteer? Please get in touch. To see a full list of volunteer opportunities at MapAction and to apply, please click here.
This article originally appeared on the MapAction website.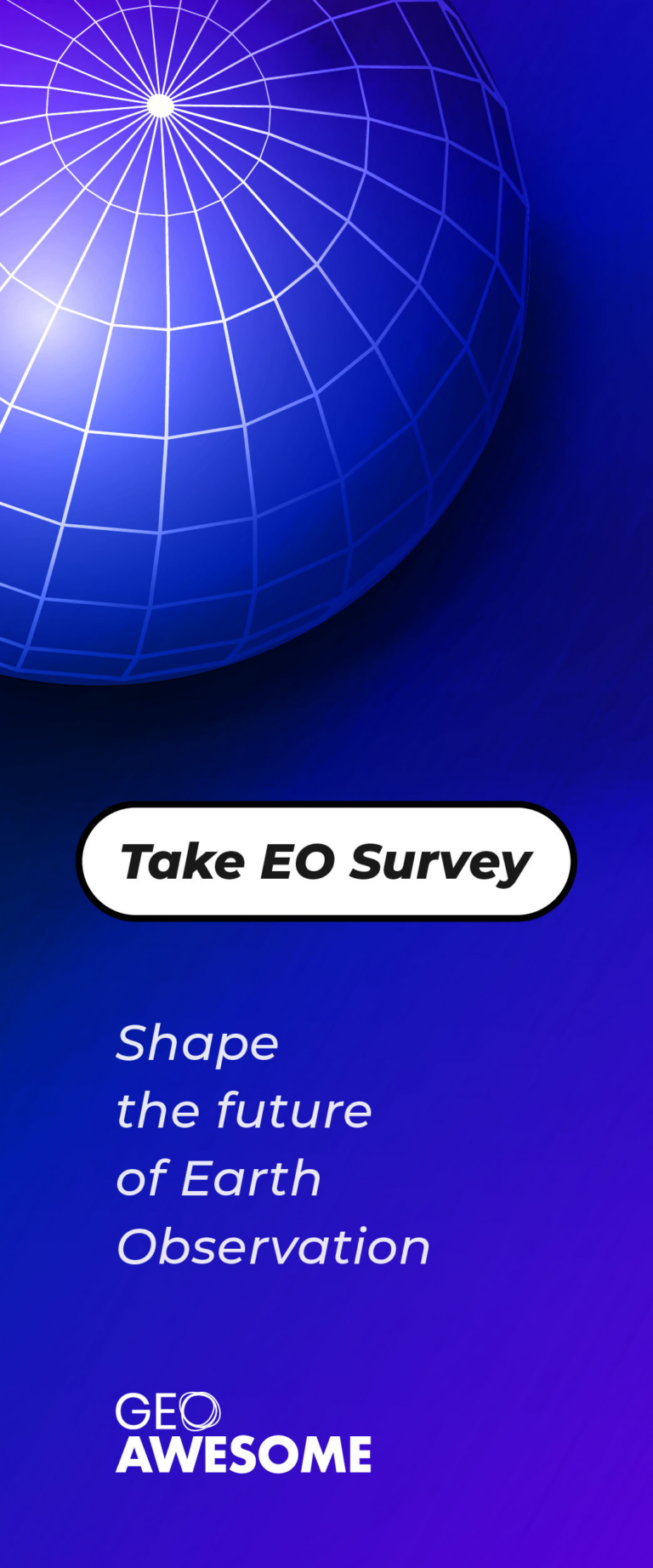 The community is supported by:

#Featured
Next article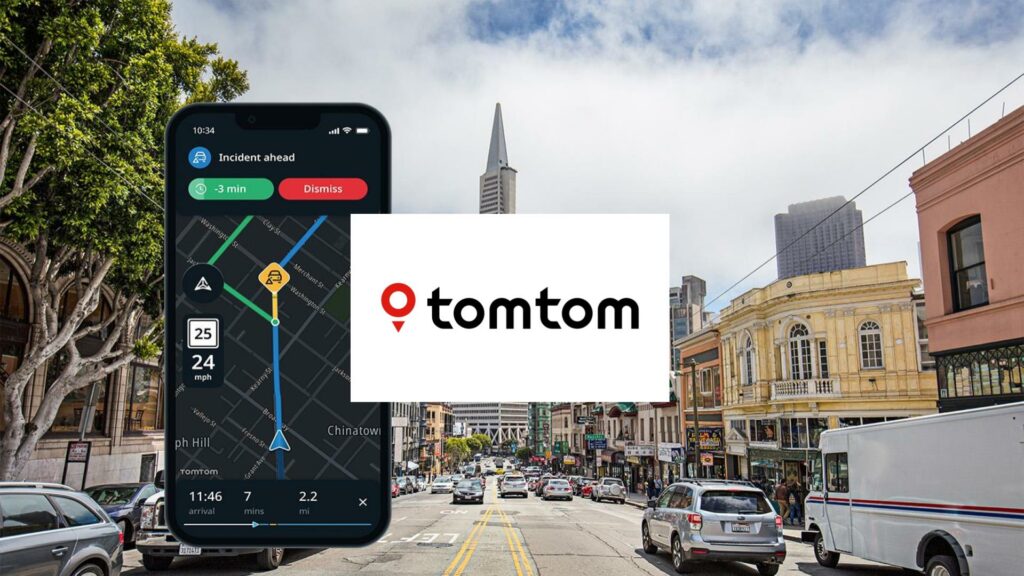 #Business
TomTom Maps Platform – the company's vision for creating the smartest map on the planet
"In a way, it's like the start of TomTom 2.0. The company is coming out of stealth." – Corinne Vigreux, Co-founder and Chief Marketing Officer at TomTom. 
Millions of users around the world use TomTom as a noun to describe the dedicated navigation device they use in their cars. TomTom GPS device was even ranked #29 on Time magazine's list of the 50 most influential gadgets of all time. The 31-year-old company has been listed on the Amsterdam stock exchange since 2005. 
So what product can possibly convince the CMO of the company to call it the start of TomTom 2.0? 
Introducing TomTom Maps Platform
Before we dive into why TomTom believes this is the start of their biggest adventure yet, let's talk about the basics of this new product: TomTom Maps Platform. TomTom Maps Platform is actually three things rolled into one  
new map,

new platform and

new ecosystem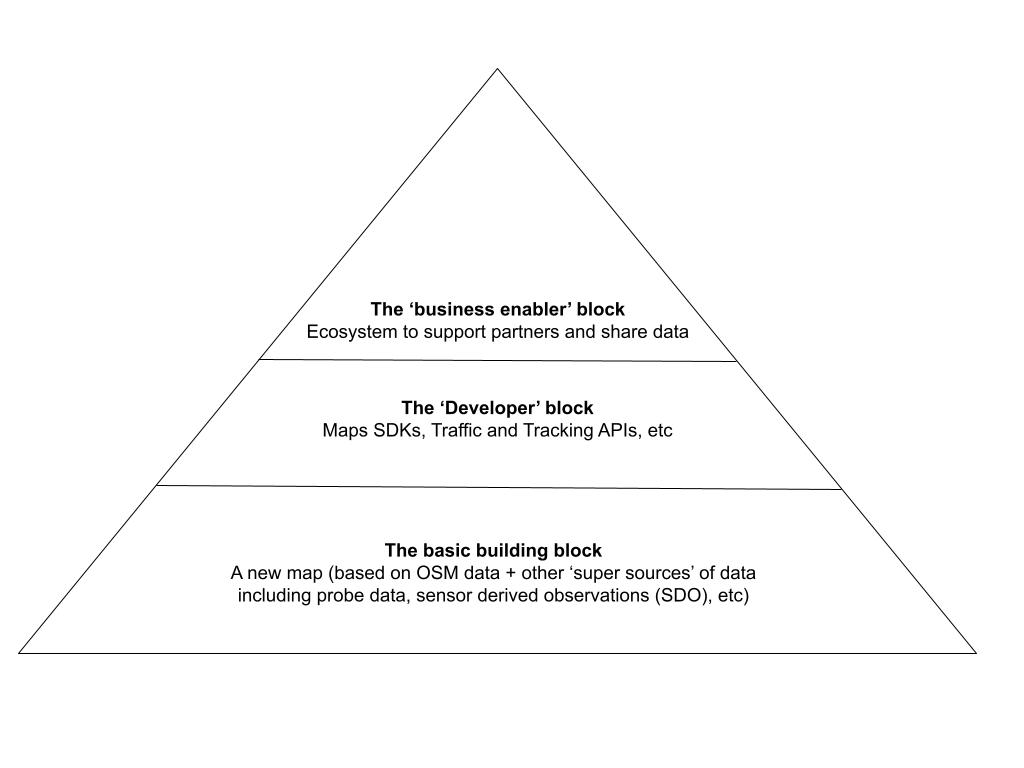 One way to visualize the map platform is to think of it as a 3-layered pyramidal structure. At the base, you have the new map. Yes, a new map and yes it's 2022. Alain De Taeye probably saw this comment coming hence the nice quote in the press article announcing the new product. 
There will always be the next new innovation to make maps in a different way. Maps will be there 1,000 years from now. It's never done. – Alain De Taeye, TomTom Board Member
The second layer is the software platform for developers to build their applications and solutions on top of maps and location data. On top of the pyramid, you have the "mapping" ecosystem to support partners and share data. 
Why is TomTom investing so much into the Maps Platform?
Location data is the base layer on top of which many apps are built to deliver value to us the customers: Online shopping, food & groceries delivery, taxis, social media, you name the app, chances are that they are using location data in one way or another. Not to forget the entirely new ecosystem that is emerging around automated/autonomous transportation. 
Quite a few organizations around the world have tried to build a map either from scratch or on top of existing data repositories. Unless selling location data is your core business or location data is somehow really important to the survival of your company building your own map can quickly become a huge challenge. So many companies end up buying or licensing (proprietary) location data from third-parties. An open data alternative would be to directly use data from OpenStreetMap. 
A quick search makes it clear that there are several location data providers that are able to provide global map datasets e.g. OSM, TomTom, HERE, Mapbox, Google amongst others. Quite a few that specialize in providing data for specific geographical areas e.g. Baidu maps, Increment P, MapMyIndia amongst others.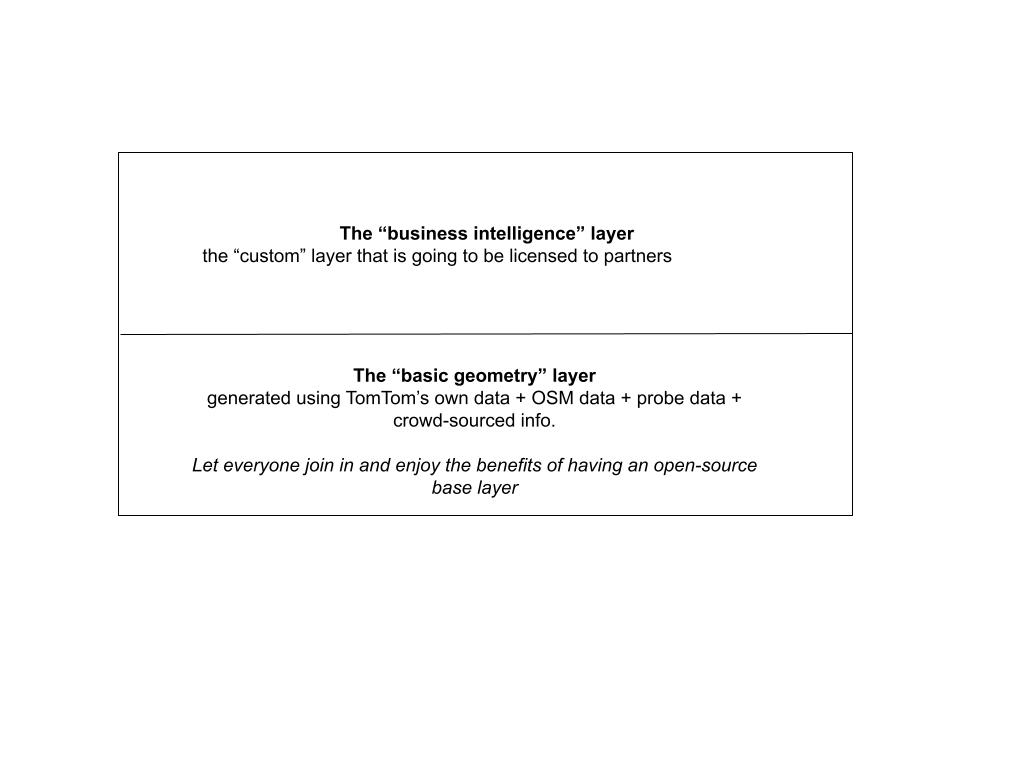 The bottom line is that a map with road geometry and basic building layout information isn't a huge differentiator anymore. The competition has now entered the higher layers. 
TomTom Maps Platform aims to disrupt the market by first opening up the base layer and then having a custom (read licensed) layer on top. From a technical perspective having millions of users providing inputs to improve your base layer is something that many mapping companies already do. Companies like Mapbox have built their entire business on top of OpenStreetMap by adding enterprise-grade quality control measures. The differentiator was already in the value-add features e.g. routing algorithms specialized for trucking, etc. Information like this seems to be part of the "business intelligence" layer (licensed) in TomTom Maps Platform. 
For the lack of a better term, TomTom Maps Platform seems to take a step towards standardizing the base layer. If all the mapping players agree on the bits and bytes of the base layer then it kind of becomes the USB-C standard of the mapping world. This isn't without precedent either. The Navigation Data Standard (NDS) aims to do something similar for the automotive industry (and yes, TomTom is a member of NDS). Google, Mapbox and many others are not associated with NDS. Interestingly, HERE is part of NDS as are many automotive companies. 
Credit to TomTom for addressing that there are several open questions especially around how the company will use OSM data and contribute back to the community. TomTom has published a blog on the 'super sources' and also briefly addressed the link to OSM. Check it out Super sources power TomTom's new map. But what are they?. Information regarding partners is also not available at this moment. 
TomTom 2.0: A big bet on their future and what stock price might be telling us 
TomTom's big bet here is that they strongly believe (to the point of calling it TomTom 2.0) that building a platform and an ecosystem where partners can contribute and license custom layers (e.g. HD lane geometry for autonomous driving, routing algorithms for trucking, etc) is the way of the future. 
As a publicly traded company the statements at the last investor call seem to indicate that the company is quite confident about their growth rate and the importance of TomTom Maps Platform in helping unlock their potential. TomTom's share price however hasn't changed much since the announcement on Nov 2, 2022. According to one report, shareholders have lost 15% if they invested in the company 5 years ago. TomTom's revenues have shrunk over the last 5 years. 
The company does need a big bet if it's going to move the needle back in the positive direction. You either reduce costs or increase revenue and in a sense the strategy seems to try to do it both together via the new product i.e. reduce the costs behind the base layer since it's not a huge differentiator anyway and try to increase revenue by expanding their reach through the new 'custom layer' ecosystem.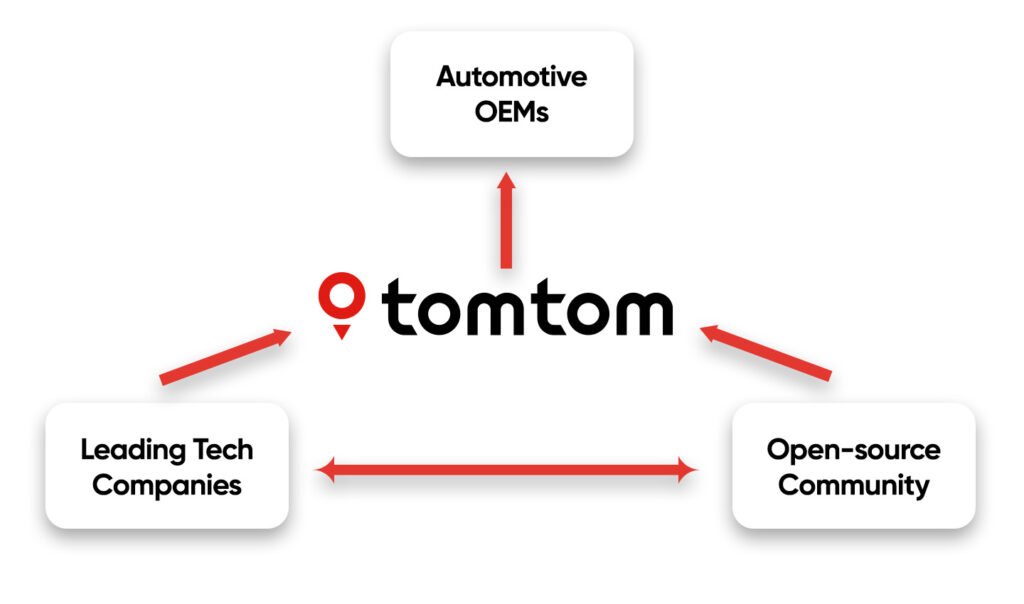 Much of the strategy behind TomTom Maps Platform hinges on collaboration, the strength of their partner network and their ability to convince new members to join their quest to standardize the base layer and build an ecosystem around custom layers. In its early days, TomTom focused primarily on the enterprise market before enjoying the biggest successes in the consumer market (thanks to their PND). In the last years, they have started to enjoy financial success building partnerships with automotive manufacturers which is now part of 2.4 billion euro backlog.  TomTom 2.0's future is going to depend on their ability to replicate their past success in building enterprise partnerships. 
It is certainly an interesting time for TomTom. We sure are curious to see how successful TomTom can be in their quest for building the smartest map on the planet!
References: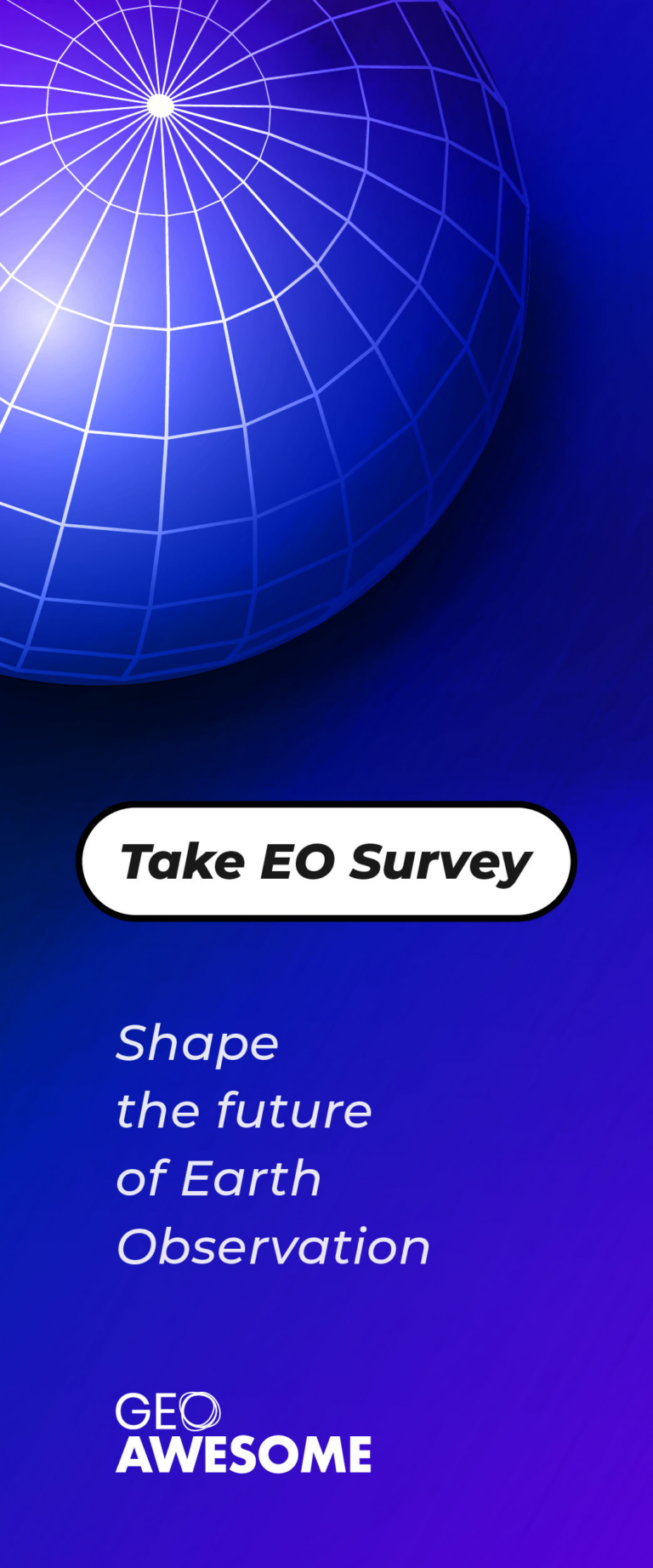 Read on