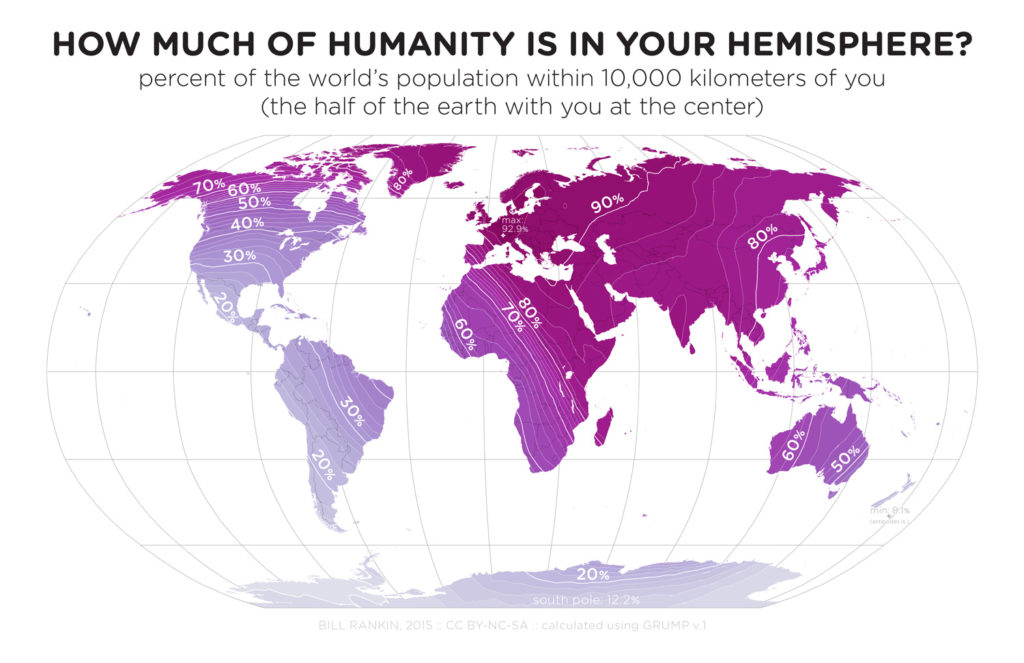 #Featured #Ideas
Map shows % of population in 10 000 km from you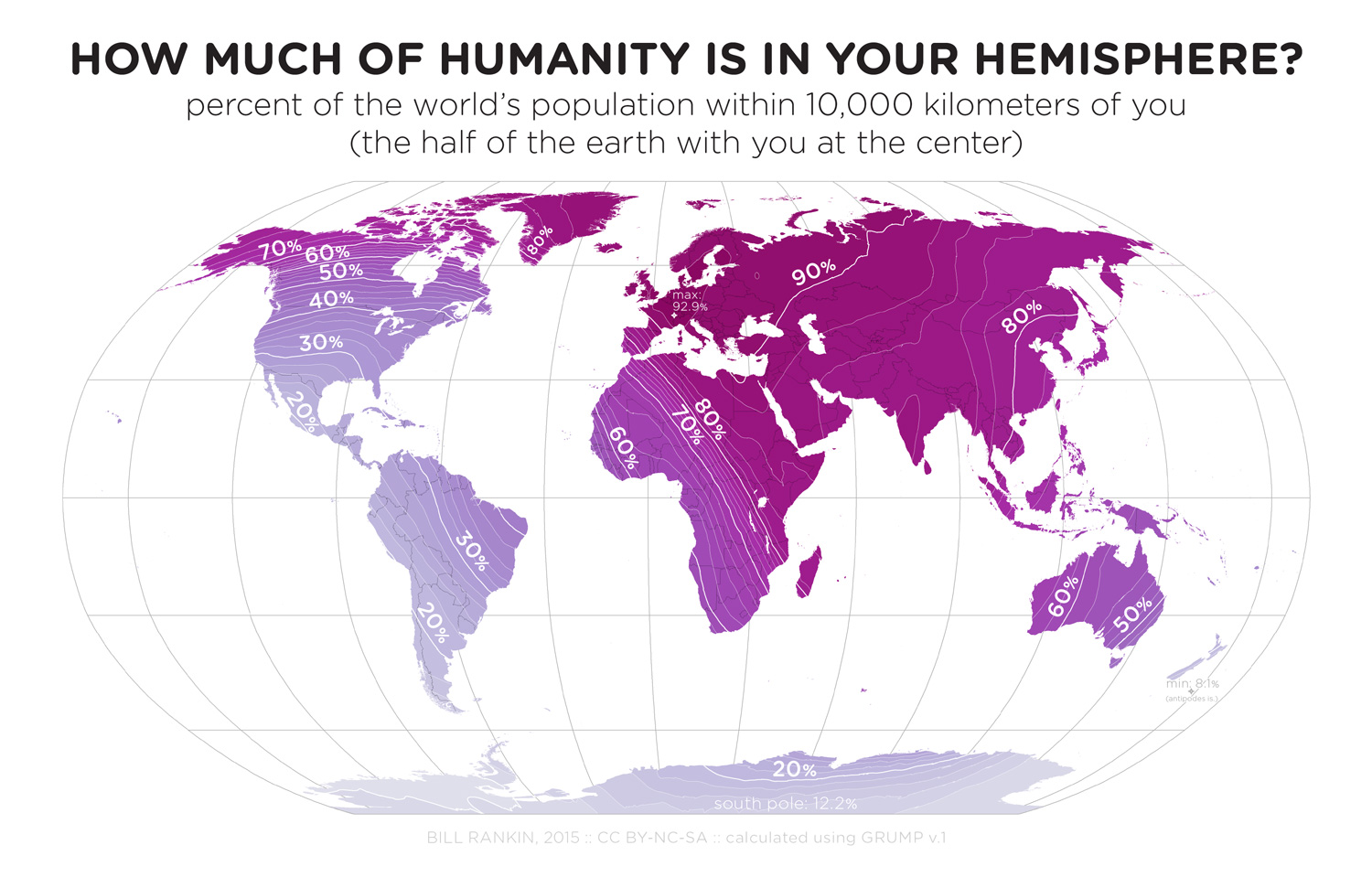 Interesting map by Bill Rankin. It shows what percentage of Earth's population lives within 10,000 km of you. In order to compute that Bill had to calculate the percent of all humans that live on the half of the globe centered each point of the Earth.
Almost all of Eurasia is above 80 percent, and a majority of Europe is above 90 percent, with the center of the Human Hemisphere at 92.6% somewhere in western Switzerland. This map makes a lot of sense when we look at distribution of Earth's population per latitudes and longitudes.
By looking at that graths we can say that roughly 88% of the world's population lives in the northern hemisphere, and about half the world's population lives north of 27°N. Looking at that high values in Europe make sense but it's still striking.
source: Brilliant Maps
The community is supported by:

Next article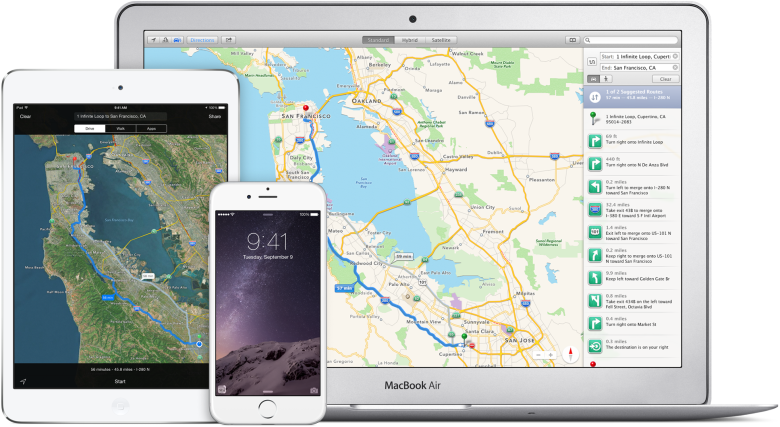 #Business
Apple expands Maps with transit to Boston and Sydney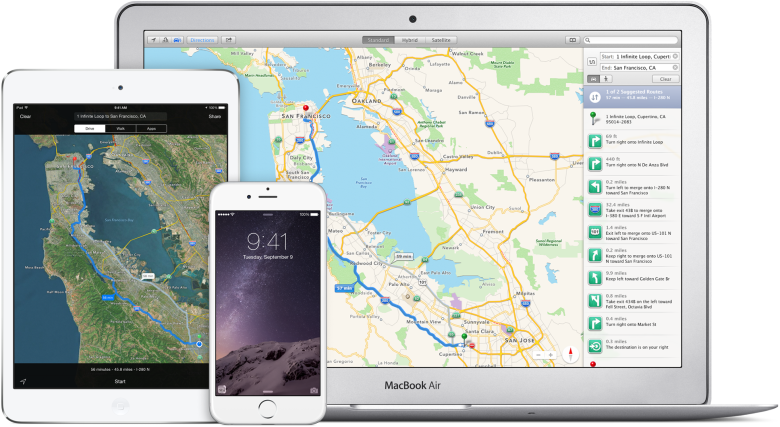 Apple is not giving up on its Maps. Although it goes slowly, step by step the company adds additional features. Last month Apple released much-needed public transit directions together with iOS9 – new operating system for iPhones and iPads.
Initially transit info was available only in Baltimore, Maryland, Chicago, New York City, Philadelphia, Washington DC, as well as Toronto, Berlin, London, Mexico City and 300 Chinese cities outside the US. This week Apple has added two new cities Boston and Sydney.
Frankly speaking Apple expands public transit directions really slowly. At the end, back in 2013, the company purchased a public transit app HopStop which offeres detailed subway, bus, train, taxi, walking and biking directions in more than 600 cities throughout the U.S., Canada, Europe, Australia, and New Zealand.
This might be however the calm before the storm. The HopStop website screams the app will no longer be available starting October 2015. It would be unwise to close it without having an app which could be a natural successor. This is why I'm waiting for a massive update of Apple Maps transit to still come this month.
Stay tuned. We'll let you know about everything.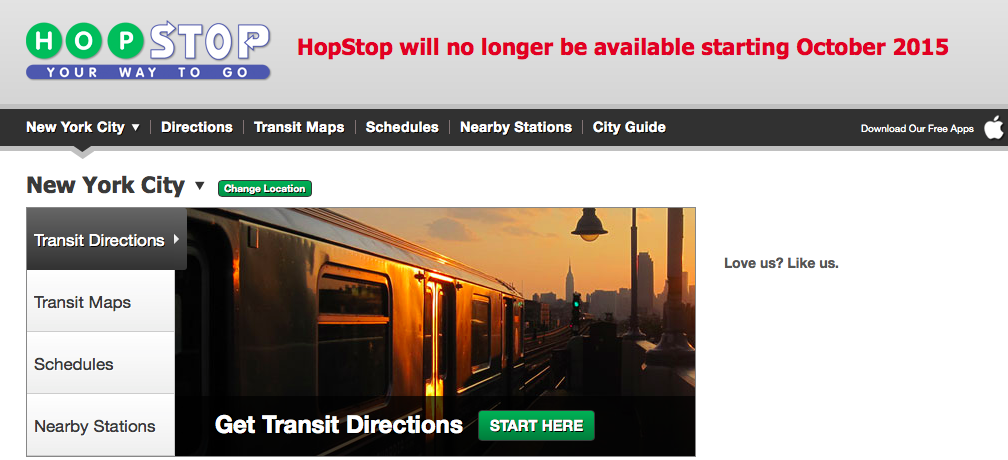 source: The Verge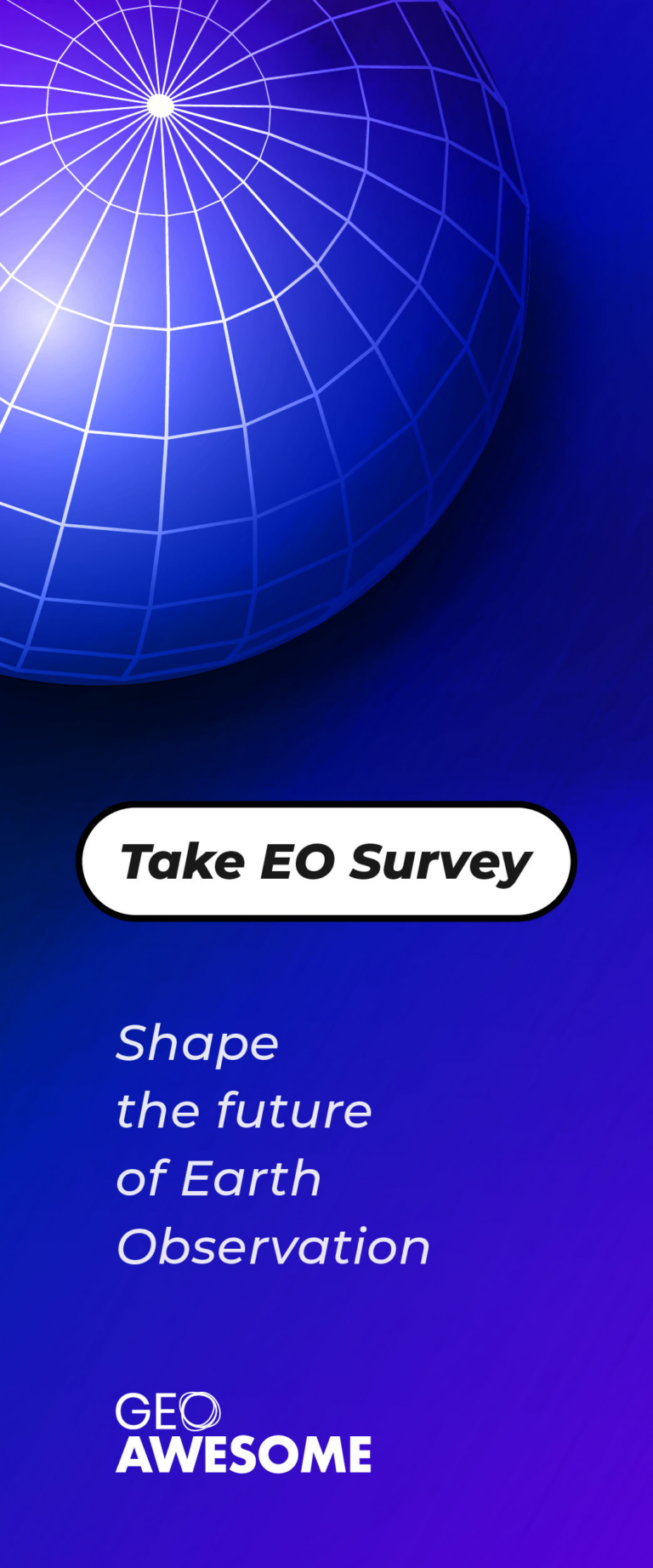 Read on