#Ideas
Map Of Gay Marriage Support By Facebook
Over the last week many could observe their Facebook feed turned red… It was a result of a very effective viral push, kicked off by the Human Rights Campaign, to show support for gay marriage as two high-profile cases started at the US Supreme Court. In order to support the campaign users had to simply change their usual profile photo for a sign designed by the Human Rights Campaign. The effect was unexpected… and Facebook has crunched some numbers to give you the overview of what happened.
Facebook says that on March 26th, roughly 2.7 million more people updated their profile photo compared with the week prior — an increase of 120 percent. That means a total of about four million users out of an estimated 160 to 180 million users in the US changed their profile pictures last Tuesday. That's quite a number… but now the most interesting thing… how are these people spatially distributed? Are there any patterns?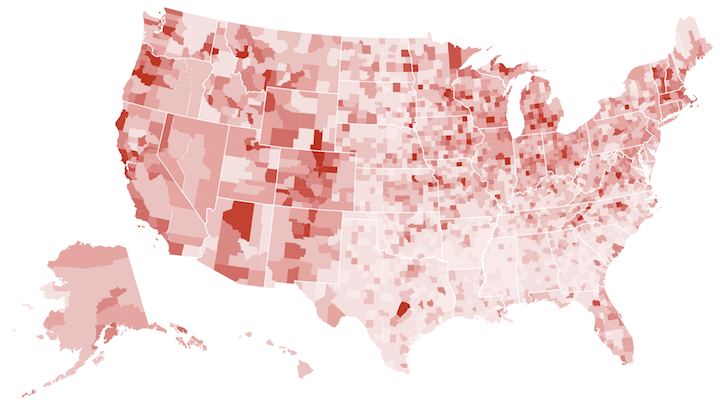 So which counties saw the largest increases in profile photo changes? Facebook commented:
Much to our surprise, we found that Washtenaw County — home of Ann Arbor, Michigan and the University of Michigan, this author's alma mater, topped the list. Our model estimated that approximately 6.2% of Facebook users who logged in from this county changed their profile photos in response to the campaign. Washtenaw County is not alone. Many of the top 25 counties that showed the greatest support for HRC's campaign were home to college towns, including Orange (University of North Carolina), Durham (Duke University), Monroe (Indiana University), Johnson (University of Iowa), Athens (Ohio University), Dane (University of Wisconsin), Boulder (University of Colorado), and Travis (University of Texas at Austin).
But people changing their profile pictures weren't just in college towns. San Francisco County, San Mateo County (home of many tech companies), and Washington, D.C. also ranked highly. Surprisingly many large cities like Los Angeles, Chicago, and New York City, showed only modest increases (2.4-2.9%) in support. Facebook also broke down results by age, according to Eytan Bakshy from FB's data science team: "Those closest to 30 years old showed the greatest increase in updating," he said, estimating that around 3.5 percent of 30-year-olds updated their profiles in direct response to the same-sex campaign.
source: Facebook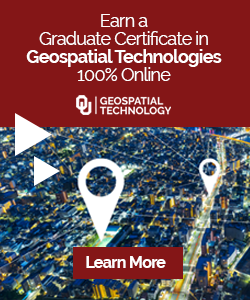 The community is supported by:

Next article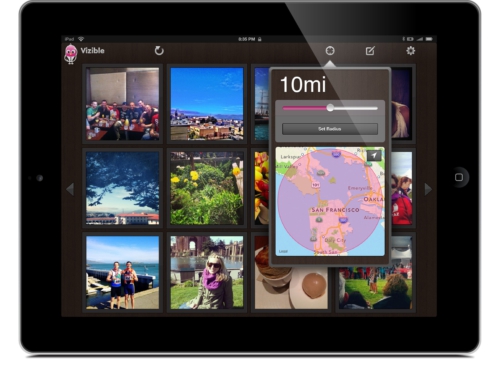 #Business #Ideas
Vizible – Location-Based Twitter Nearby Photo App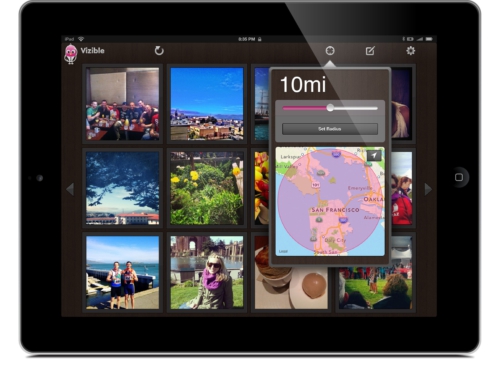 Twitter is a great source of information. I would even risk to say – the best one. You can search through millions of hash-tags however users tend to forget that you can also communicate on Twitter through images… "A picture is worth a thousand words" … well Twitter gives you just 140 characters so images can be actually quite useful in certain situations.
Although Twitter is a platform dedicated to share short text messages it would be interesting to see images created by community of over half a billion users and it would be even more interesting to see what people around you are tweeting about. Vizible is an app that gives you the opportunity to do that.
While there's been location-based apps like this for Instagram before, Twitter, as an information service, non-photo-specific and Vizible gives you an interesting glimpse of all the people, places, and activities going on around you. It's a very simple, free app available for iPhone and iPad that bridges the gap between our curiosity and our desire to maintain privacy, as it not disclosing the expect location of any pics.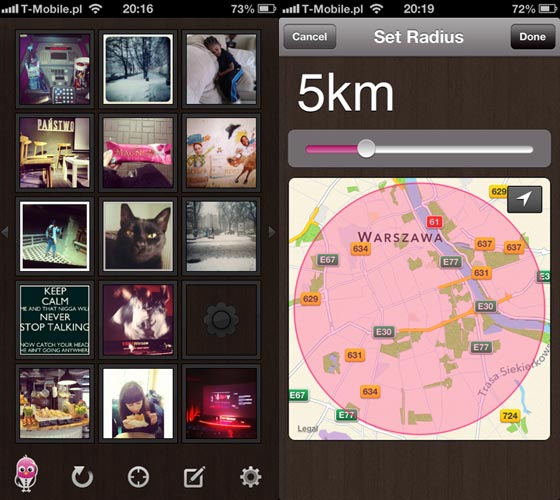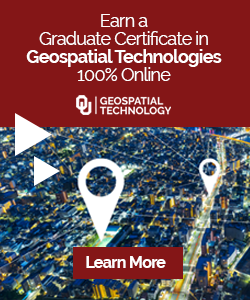 Read on