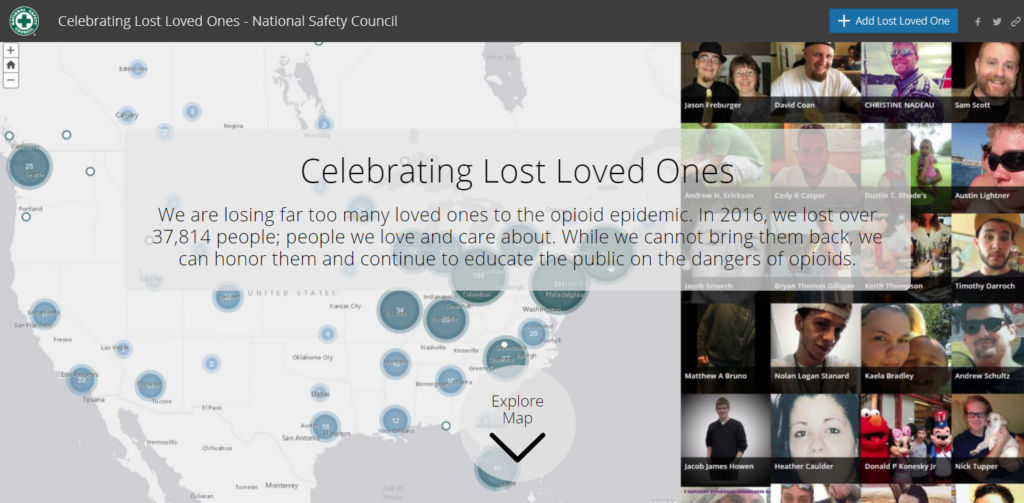 #Ideas
Lost a loved one to opioids? This map is for you
10 years ago, Jeremiah Lindemann, a solution engineer at Esri, lost his little brother to an opioid called OxyContin. For the first few years, he spoke very little of the topic, even with family and friends. Instead, he started volunteering at a rehab for opioid addicts. But he never felt like he was making any difference. So, he stopped.
Then, a couple of years ago, Jeremiah came across a study published by the Centers for Disease Control and Prevention. He discovered that more than 28,000 American citizens had died from overuse of prescription drugs in 2014 alone. He realized opioids was a much bigger crisis than he'd thought – one that needed to be talked about.
This time, he did what he does the best. He created an interactive memorial map to honor the victims of the opioid epidemic. The crowdsourcing platform would allow people to add an image of their late loved one and describe how they lost them to heroin and other prescription drugs.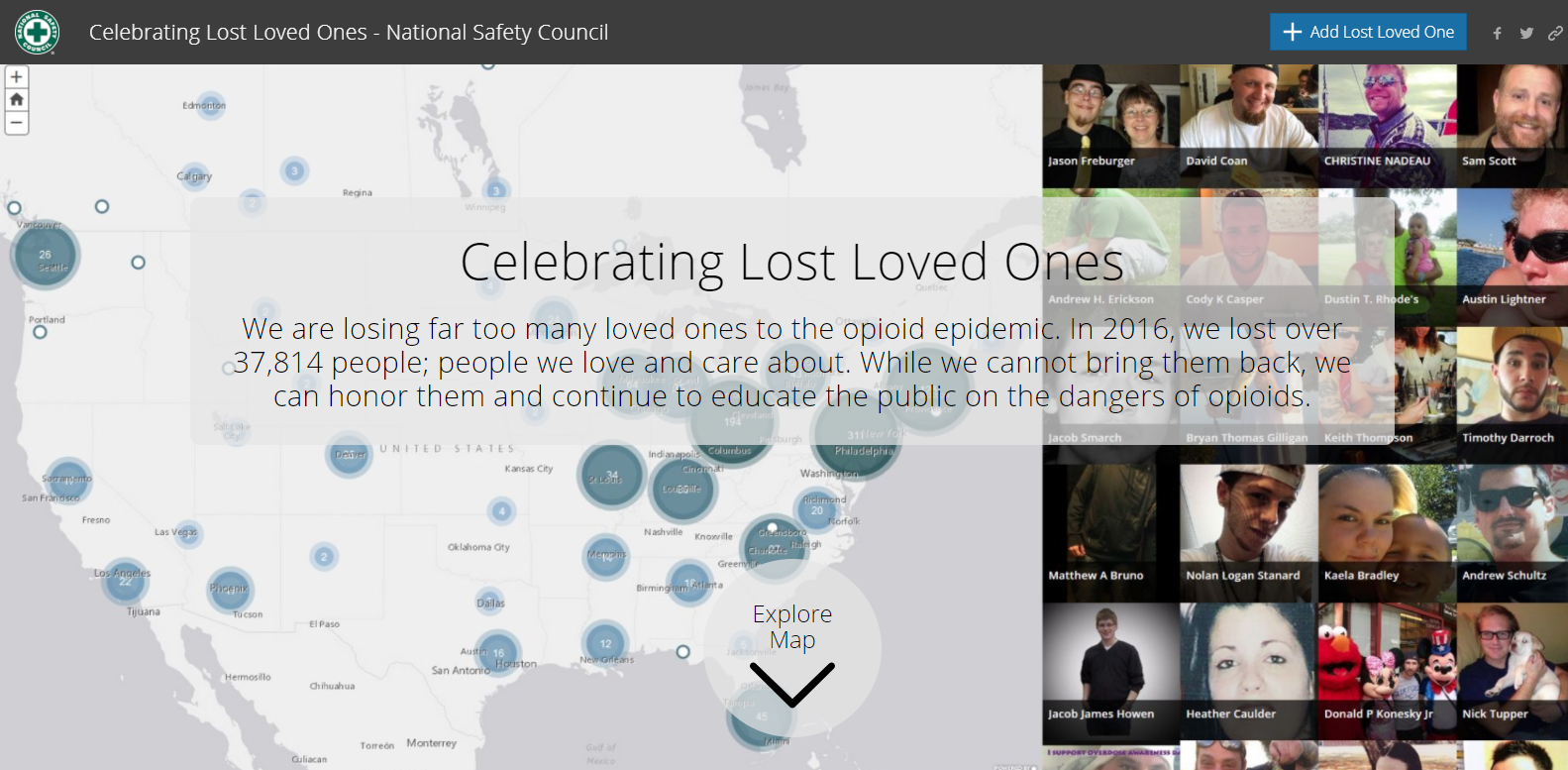 Called Celebrating Lost Loved Ones, the map went online in 2016. Today, it hosts the memorials of more than 1,300 opioid victims across the United States. Entries have poured in from New York, Pennsylvania, Ohio, Massachusetts, Michigan, New Jersey, Wisconsin, Florida, California, Illinois, Indiana, Maryland, Minnesota, and Virginia. And given that one in every four people in the US has been directly affected by the opioid epidemic, the numbers are only increasing every day.
Which is why the National Safety Council (NSC) has now officially adopted the map as a part of its campaign to eliminate preventable opioid deaths. The NSC is positive that this map will help raise awareness of the broad impact of the opioid crisis through its human factor. According to NSC President and CEO Deborah A.P. Hersman, "The Celebrating Lost Loved Ones map can help reduce the stigma around opioid-related deaths by allowing us to get to know those in our community who were loved and are so deeply missed."
Jeremiah echoed these feelings in a blog post he wrote while publishing the map in 2016. "This is happening to people everywhere — rich and poor, north and south, and within every demographic… If our country, our families, and our friends are to truly address this issue, we must understand what it is and where it's happening. I've become much more vocal in sharing this painful story, and maps have been my voice to raise awareness about the problem."
View the map here.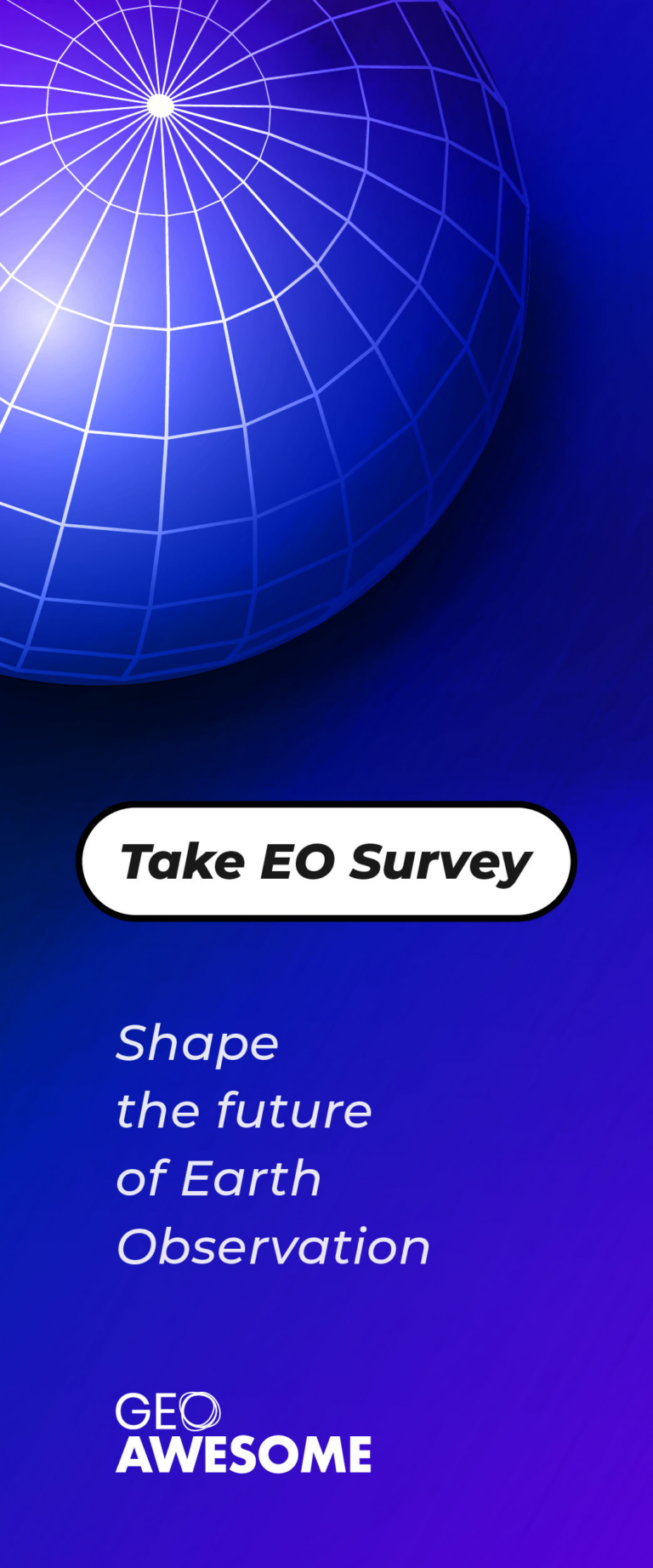 The community is supported by:

#Ideas
Next article
#Business #Ideas
The Challenges Facing Open Source GIS in 2018 and Boundless' Plans for the Year
Over the last few years, technologies like the Internet of Things, autonomous vehicles, and sensors are capturing information that has never been captured before, creating entirely new avenues for geospatial data collection. With self-driving cars and smart city initiatives becoming more of a reality, it will be imperative to understand how all the location information can be used to make more informed decisions. Additionally, traditional geospatial work is also experiencing a shift. Not just in visualization of the data itself, but we are also seeing a heavier emphasis on using GIS for analysis – we are using it to answer questions and make critical business decisions in a greater capacity than before. We are beginning to use analytical output to understand not only what happened in the past, but also to help predict and make smarter business decisions about what will happen in the future.
As large, established companies like Starbucks, Amazon, Monsanto, and PG&E continue to increase their use of geospatial technology, leading-edge startups like Boundless are emerging to serve them. Startups are able to recreate the traditional ways of doing things, without the constraints inherent in a bigger, established organization. Startups that can innovate and adapt quickly, but also harness the value that traditional geospatial sciences have delivered, will be leaps and bounds ahead of everyone else, as is the case with Boundless' partnership with Monsanto.
Craving more flexibility at a lower cost, Monsanto began using open-source GIS software from Boundless two years ago. Like most agricultural companies, Monsanto has traditionally licensed GIS to visualize crop performance and yield information on a map, and to process satellite imagery to understand where disease or blight might be occurring. But the proliferation in data volumes from yield monitors, precipitation sensors, crop health imagery and other sources meant Monsanto would have to buy more enterprise software licenses, which would be costly and unsustainable. Boundless allows Monsanto business analysts, agronomists and GIS engineers to pull information about soy, corn and other crops from sensor-fitted farming machines, as well images taken by satellites and drones. With this information information at their fingertips, Monsanto can predict the best place to plant crops, which is crucial information in the run-up to planting season.
Although these technological trends are making way for the rapid expansion of open source GIS, the industry does face some challenges – primarily, enabling more organizations to forgo proprietary solutions for open source options. A big contributing factor to this challenge is that software pricing has not followed the trend of hardware pricing. The price of hardware (servers, in particular) has decreased with on-demand elastic cloud infrastructure offerings (both on- and off-premise). However, proprietary GIS solution costs are only continuing to rise. And moreover, the ability to share licenses in a workgroup (i.e. concurrent use pricing) is now going away, only continuing to increase the individual costs to work with geospatial information. Many of our customers feel trapped with their current proprietary GIS systems, because they are not able to scale up and out. For scalability, the geospatial technology needs to be capable of being deployed in modern IT architectures.  This includes cloud infrastructure such as AWS, Azure, Docker, Cloud Foundry and Openshift, with an ability to automate elastic scaling using Chef or Puppet. Proprietary installers are not built in a way that allows for this type of massive scalability and deployment, which is why more users are transitioning to open source and Boundless. Moreover, the "pay per CPU core" mode of licensing is archaic – and meaningless in an elastic infrastructure – so GIS professionals and consumers are ultimately going to pay more for significantly less capabilities. Enterprises don't have to use traditional, expensive solutions; there are very robust alternatives in open source.
In 2018, we want to disrupt the status quo. Fortunately, the open source community is growing, and it's a force multiplier – we've seen it grow by leaps and bounds every year. Open source technologies have become essential for modern IT enterprises striving to gather, organize and connect the dots between the vast amounts of spatial data at our fingertips. Open source enables these organizations to harness limitless scalability to understand and solve emerging business challenges. IT departments already believe in open source.  We want to help other departments across organizations to understand and realize its value to solving future business demands.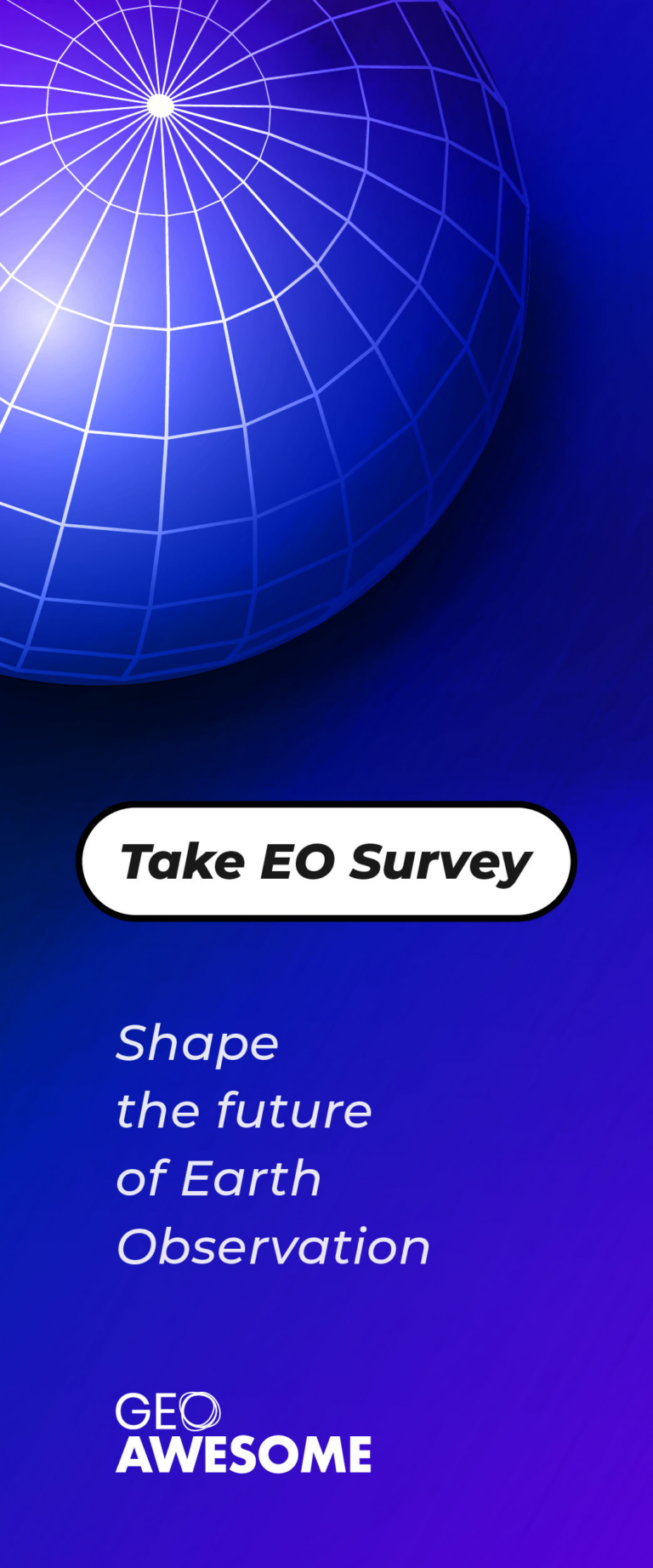 Read on