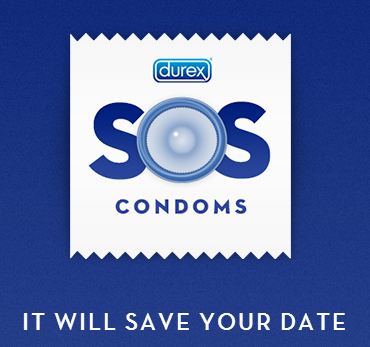 #Business #Featured #Ideas
Location-Based Emergency Condom Delivery App – Cool Campaign By Durex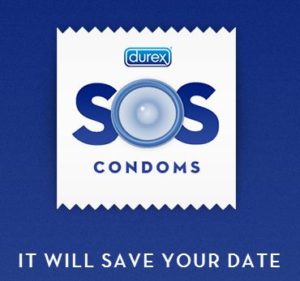 Location-based apps are usually made to make our life easier. Location-based taxi hailing, location-based pizza delivery, emergency services… Although I can imagine a couple of other emergency situations Durex thought about this particular use case… location-based emergency condom delivery app called SOS Condom. The service is running a trial in Dubai right now. I'm not sure whether it will expand to other countries (as it might not be the most cost efficient service that one can imagine) but it's a really cool location-based marketing campaign.
How does it work?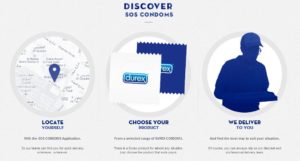 "Ever noticed you never seem to have a condom when you need one?" – we can here on the commercial… so basically when you're in Dubai and you find your self in a similar situation (the service is available between 4PM and 4AM) you can go to SOS condom website or use the iPhone app. First you need to be in Dubai and locate yourself on the map. Thaen you can choose 'your product', delivery option and pay on delivery (55 United Arab Emirates Dirham = 15 US Dollar).
Delivery options
The coolest idea in the campaign are delivery options to choose from: pizza delivery man, police officer or tourist not to draw any suspicions of your date;).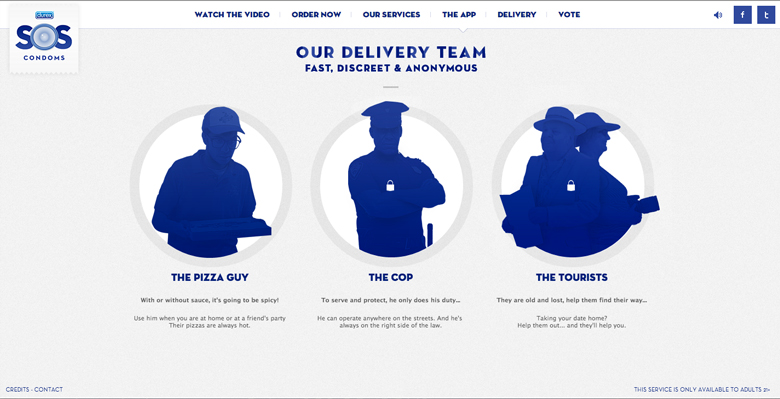 Result
It's really awesome viral marketing campaign with a really cool use of location-based concept and I think that many of you geo-awesome people keep you fingers crossed that it will become a regular service in many cities around the world besides Dubai:).
source: Mashable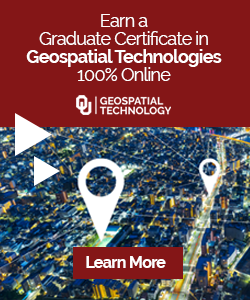 The community is supported by:

Next article
#Business
DigitalGlobe and GeoEye – Seeing the World Together
How much can change over 2 days in an Industry? Looks like the answer to that Question is a lot when it comes to the Geospatial Industry. When the entire world is supposedly not doing well on the economic front, there has been positive signals coming out of the GEO world.
Yes, that why's we like to call it GeoAwesomeness!! Hopefully someday it might find it way into the oxford dictionary! Ok, maybe thats a little too wild a wish!
Just over 24 hours ago, Google released the market research done on the economic impact of Geo Services. The numbers made all of us sit up and take notice of how big the Industry was actually. In fact, in that report – Oxera, the economic consultancy firm from UK had predicted that the numbers and predications might be undervaluation considering that Geo Services and its impact is going to only get better from now. Little would have these guys known that within few days they were going to be vindicated.
Today, DigitalGlobe and GeoEye have announced their merger in what looks like the second largest acquisition/merger in the Geospatial Industry. This merger will surely make DigitalGlobe a bigger player in the satellite imagery and geospatial analysis segment.
Talking history – In 2010, Intergraph was acquired by Hexagon AB in what was touted as the biggest geospatial conglomeration.  Considering that Hexagon AB already acquired Leica Geosystems and later NovAtel Inc (GNSS OEM), the acquisition of Intergraph made it a force to reckon with in the geospatial industry.
Now DigitalGlobe and GeoEye have followed up with their own trick.
So how will this change the geospatial industry?
In a sense both these companies have been in the same market segment, Imagery and Geospatial Analysis. The merger will facilitate them to reach out to a larger customer base. With an expanded constellation they would now be able to strategize better and improve their line of products.
The truth is, its still early days for this merger to have an big impact on the Industry or the prospects of DigitalGlobe.
Somehow, it seems like the geospatial industry is well onto the path of maturity and ecology of the industry is gradually settling down. The big market players are slowly but surely trying to consolidate their positions. The SME's haven't yet reached a stage of maturity and that means that there would be plenty of room for innovation and possible realignment in a perpetual market.
DigitalGlobe and GeoEye now have come together to "See the World Better"! Here's wishing them all the best!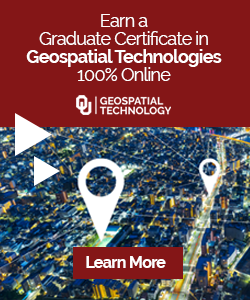 Read on