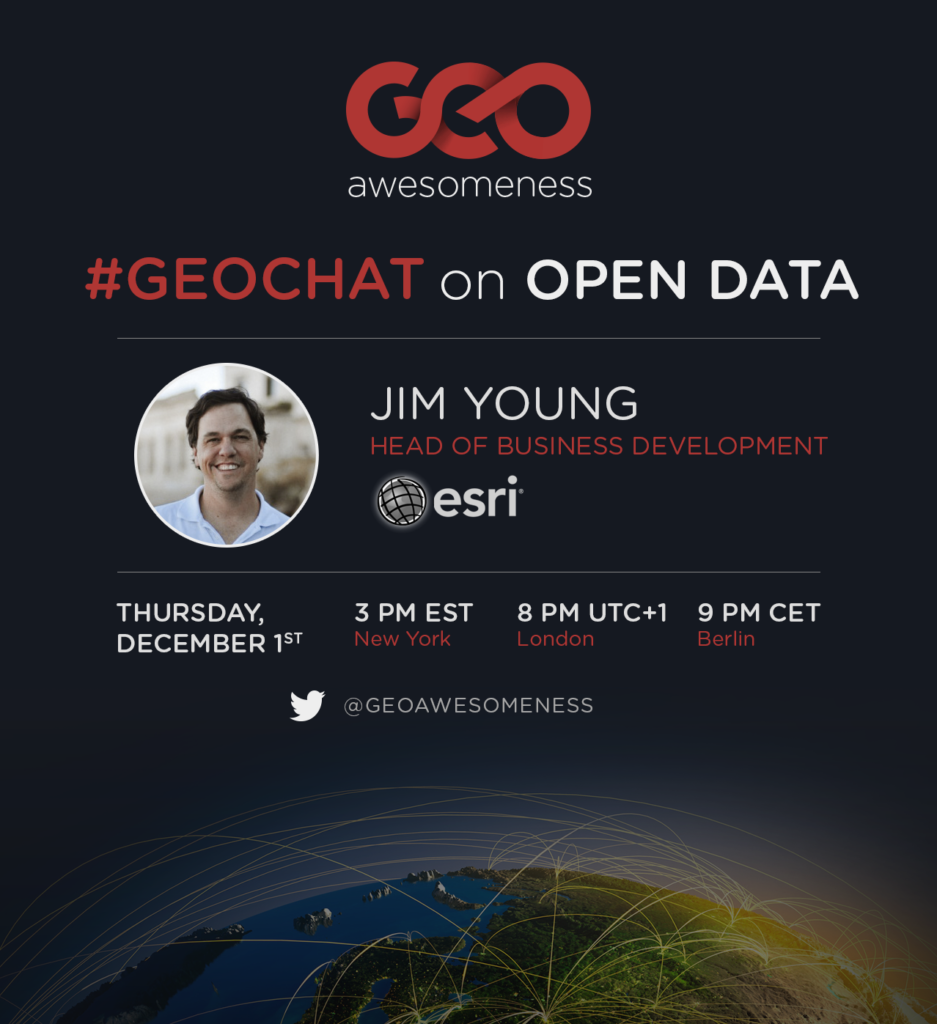 #Business #People
Lets talk Open Data with Esri #GeoChat
For our next #GeoChat (on 1st December), we have Jim Young from Esri as our guest. Jim leads business development for Esri in Portland and is closing working with tech companies and developers to explore the use of location-aware APIs and spatial analytics.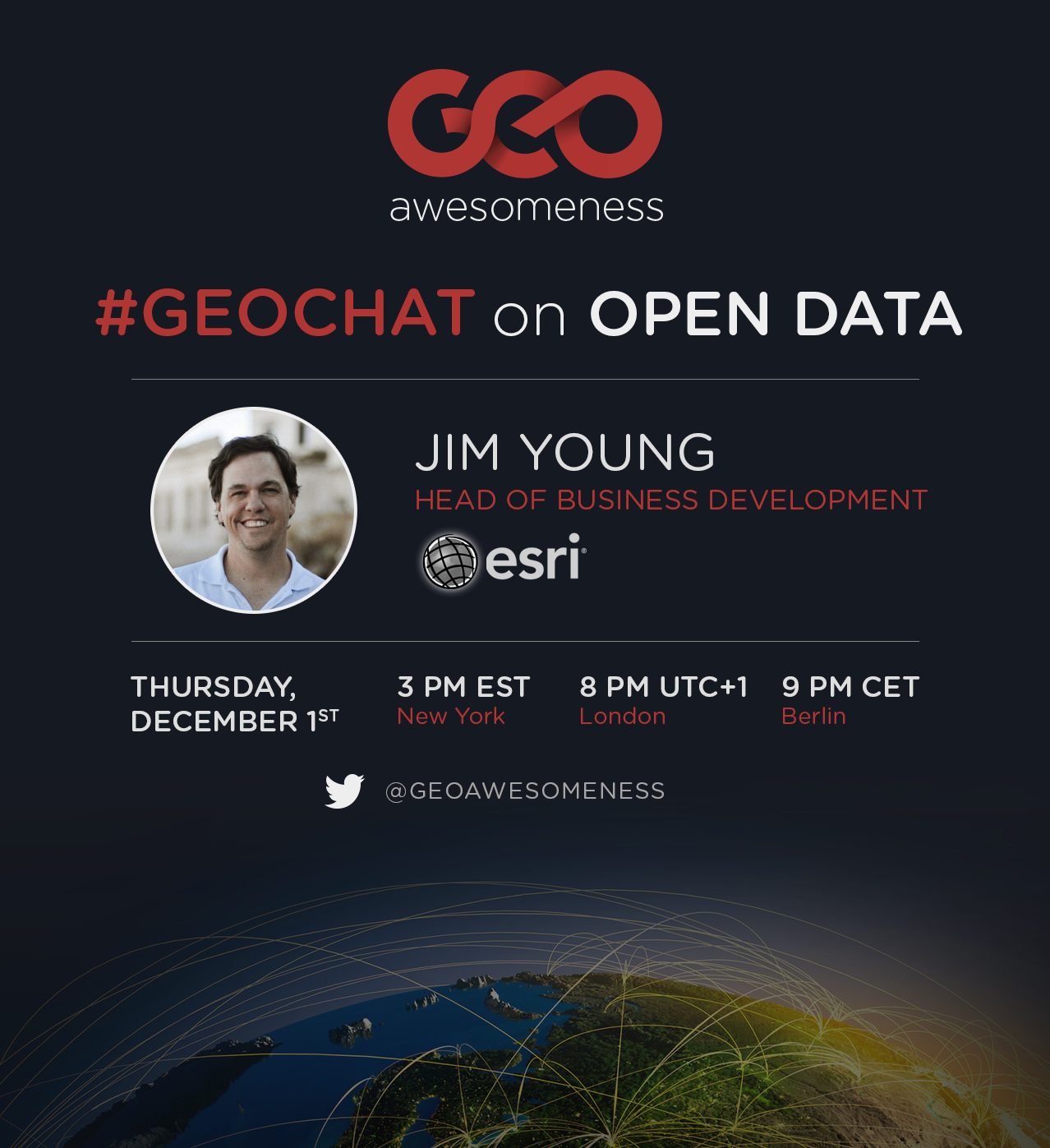 What is #GeoChat again?
#GeoChat in a nutshell, is our version of the Reddit Ask Me Anything (AMA) session or a town hall Q&A session, if you may, with the coolest GeoGeeks and geo companies.
#GeoChat is all about you and the questions you might have for Jim and Esri about Open Data and how Esri is helping governments and organisations across the world benefit from the open data movement!
HOW TO ASK A QUESTION? AND WHAT TIME IS IT?
Include #GeoChat and tweet your question directly either to @geoawesomeness or to @esrilive during the GeoChat. It's at 15.00 EDT / 20.00 UTC  on 1st December (Thursday), here is a link that will help convert it to your timezone.
The community is supported by:

Next article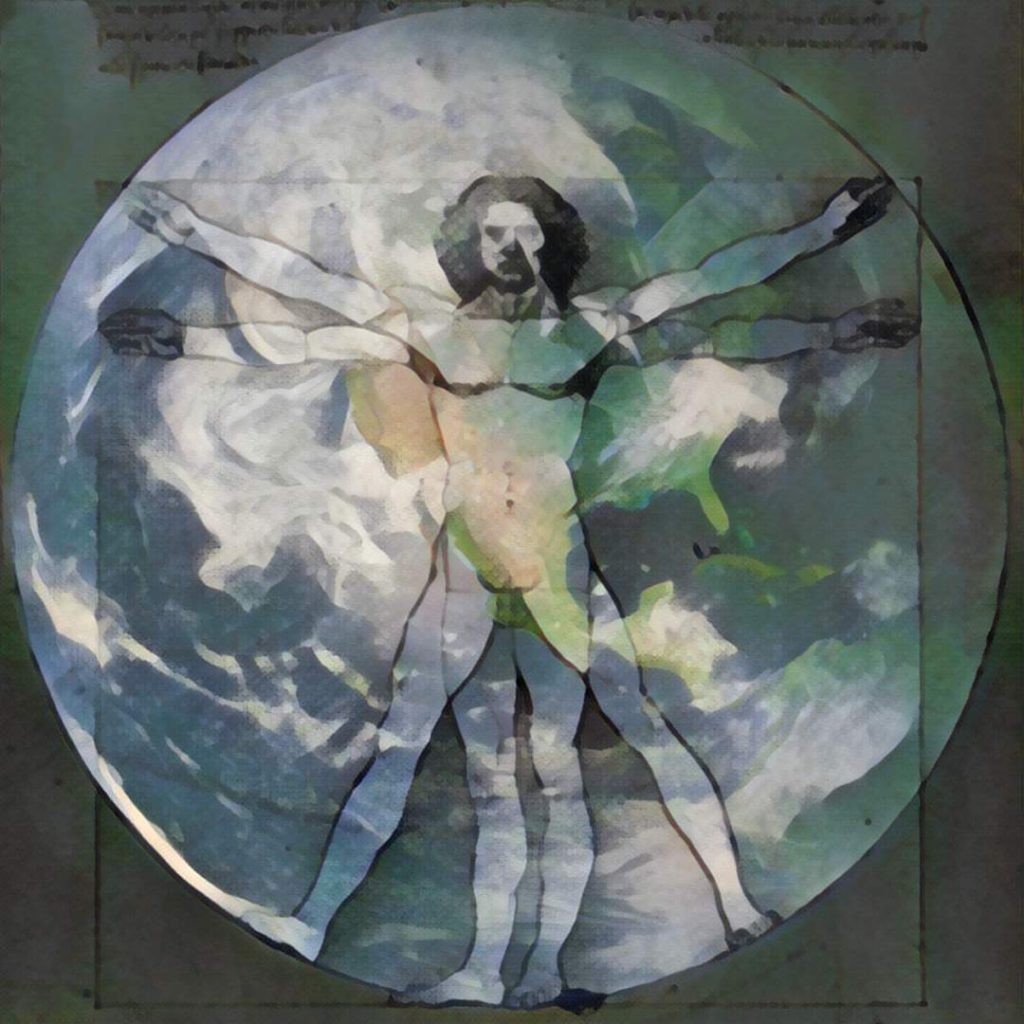 #Business #Featured #Ideas
I celebrate GIS Day every day of the year. How about you?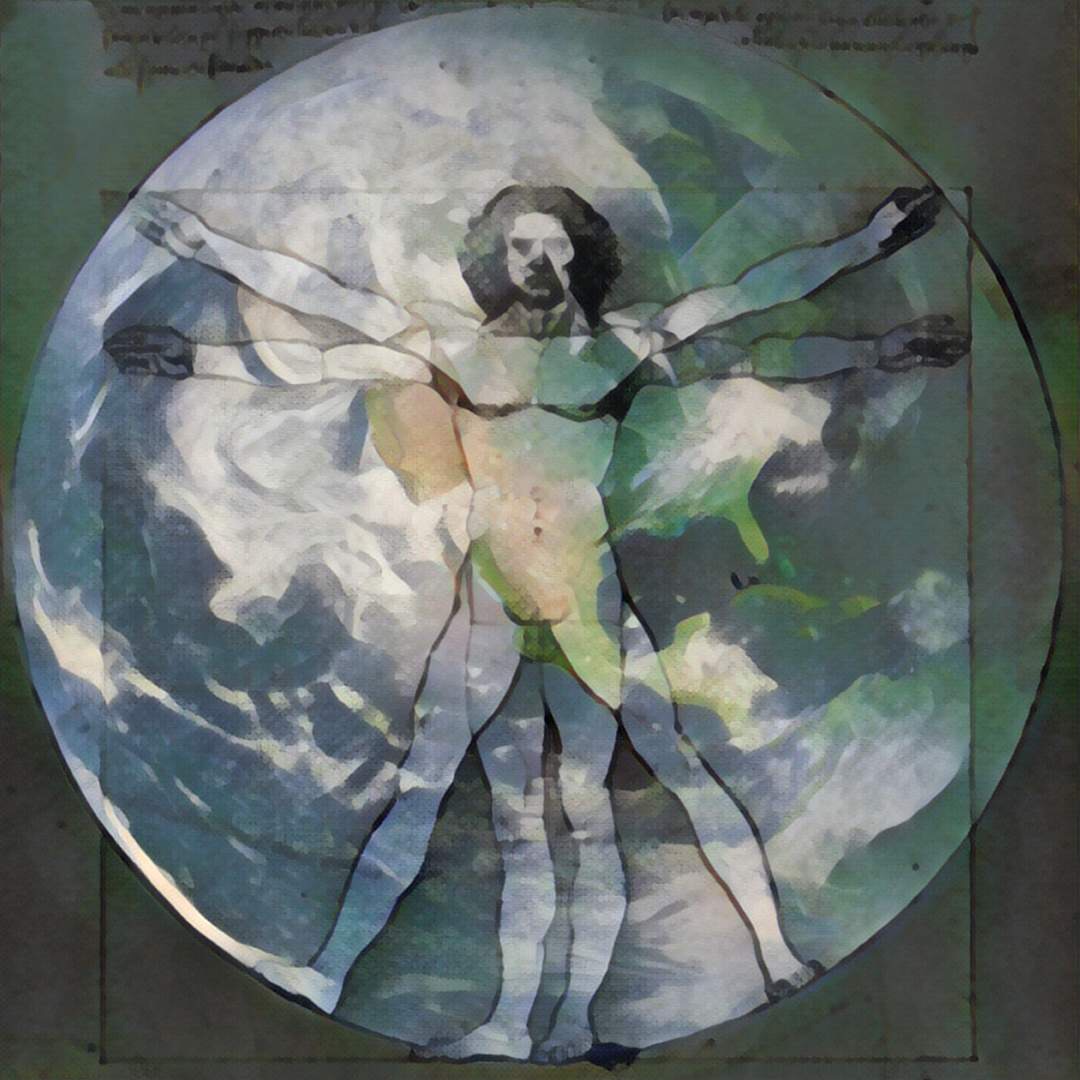 Today GeoGeeks around the world celebrate GIS Day which is held the third Wednesday of November each year. The event has been started by Esri back in 1999 but it has been adopted by almost the whole industry.
It's a great initiative and I love it but the truth is that for people like you and me GIS Day happens over and over each day of every year. We celebrate it by making great maps and by being amazed by them, by evangelizing other people about great things you can do with spatial information and by using location-based products created by fellow map addicts.
So what makes maps and location so powerful that it makes people from all around the world fall in love with it?
An unidentified person said a few years ago that 80% of data has a location attribute (you must have heard it). I don't agree with this statement. I claim that 100% of everything has a spatial and temporal context. Every word has been spoken somewhere and every idea, feeling or believe can be directly or indirectly linked to a physical location on our planet or in the universe.
In that sense space-time is one of the most important contexts of every piece and byte of data and therefore of our lives. Where you go, means who you are and who you want to be. This is why the largest advertising company in the world – Google, offers Maps for free at the same time spending over $1 billion a year on improving your user experience and keeping it up to date.
For centuries maps were making people want to explore the world (at the beginning the world beyond the map) and then helping travelers and sailors come back home safely. They've played an important, strategic role in the history and they've allowed solving problems that were previously unsolvable. In the digital era the importance of spatial information is steadily growing together with the technological development. Maps started to gradually move from an expert area to our everyday lives.
Today maps and spatiotemporal information is more important and more fascinating than ever before. The number of data we generate grows exponentially each year and the ability to understand it (remember what I said about every byte of data having a geographic context) starts to be a skill that makes a difference and you and me, we have it.
We can be called in many different ways: map addicts, GeoGeeks, geo professionals or people who are spatially aware. What unites all of us is the passion for maps and location information. I celebrate GIS Day every day of the year. How about you?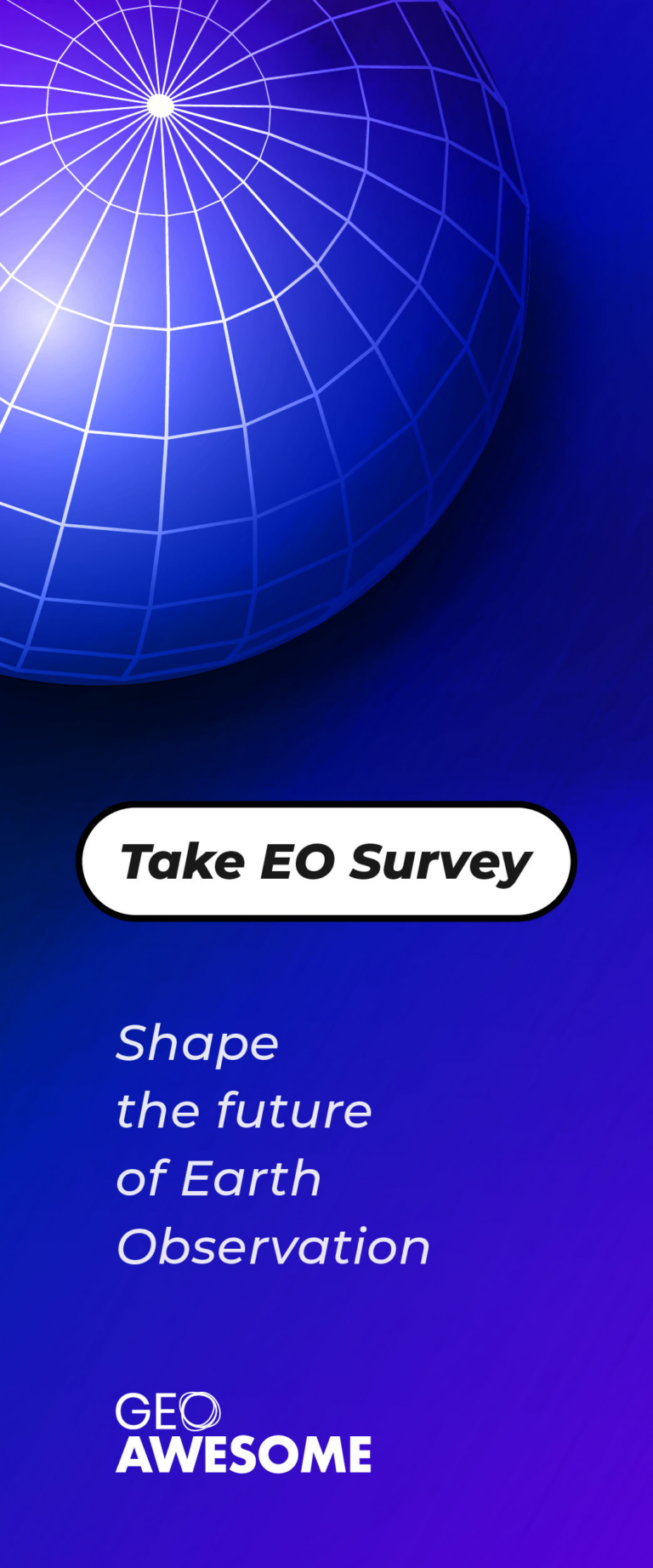 Read on