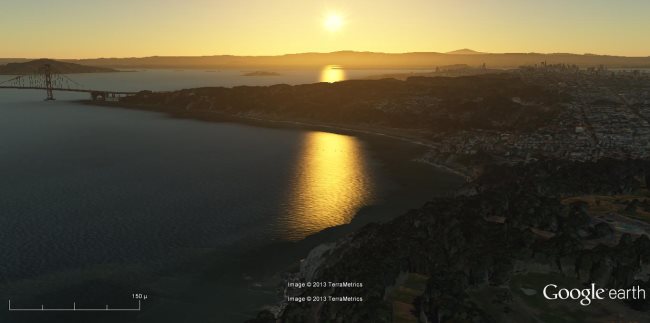 #Ideas
Latest updated to Google Earth Brings Leap Motion Support And Several Other Cool Features
The latest update to Google Earth is offering several cool features. The first one is native control for Leap Motion – gesture controller shipping in a few days. The other cool stuff will make it possible to create really photo-realistic visualizations with starry sky and the new experimental "photo-realistic atmosphere" option, which will be also possible to print with enhanced options.
Leap Motion is San Francisco-based startup which created a gesture-control system that measures users' movements to an accuracy of a hundredth of a millimeter, as some call it "Kinect on steroids". It gained a lot of attention in the industry and many software and hardware providers decided to work with it. Check out how cool it work with Google Earth:
The other cool update is "photo-realistic atmosphere" feature. The new feature is still being tested and may be a bit buggy, but can be enabled on your computer right now if you go to [Tools] –> [Options] –> "Use photorealistic atmosphere rendering". If you're lucky you'll be able to capture view like that one: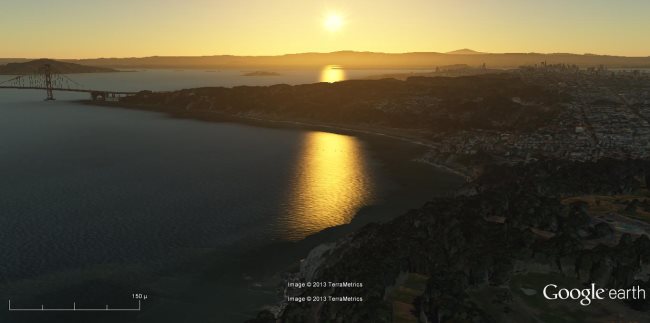 What's cool about Google Earth team is that they're still trying to more and more to make the software more user-friendly and more natural in term of how you use it. They've just added support for new Wii U and now also Leap Motion. Great work!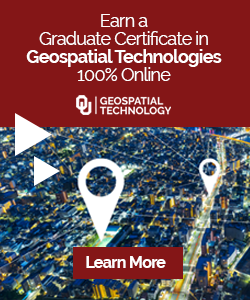 The community is supported by:

Next article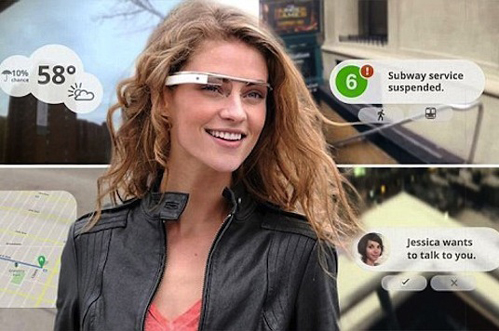 #Business
Head-up GPS Navigation and Direction Map Display; Possible with Google Glass
Google Glass is advancing and maturing in functions, now the possibility of having turn-left-turn-right  GPS navigation, head-up direction  map and text message display without a companion app has been advanced in Google Glass. This has been possible only by the pairing of the glass with an Android phone having a companion app, but  with the latest advancement, there could be no need for any third party app again.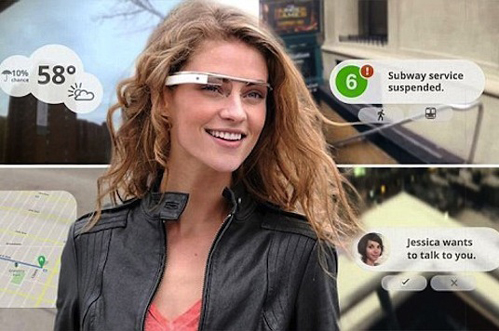 Though there would still be need for a smartphone internet connection to the Glass unless there is WiFi connection.  However, this would enable iPhone and other smart phone users to enjoy this new functions which were only possible with Android phones.
The possibility of pulling GPS data seamlessly from your smartphone is not yet clarified, keep fingers crossed for more updates on that.
Source: engadget.com
Read on