> Job board > Offer
Back
Position
Product Owner (m/f/x)
Company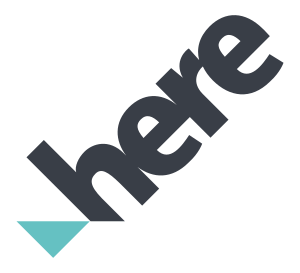 Place
Cracow, Poland (Remote/ Hybrid)
Apply
Added: March 31, 2022
What's the role?
At HERE, you will be part of the Platform Experience team that believes the value of a platform is directly related to the ease and convenience we provide to our customers.  Our goal is to enable a single, unified platform experience.  The Platform Portal provides a single place to find, build and share location data and services while also providing administrative functions such as application credential management, data usage reports and invoices. As a team member you will:
Work with product managers, designers, and other stakeholders to understand customer expectations and business values of the product
Work with engineering agile teams across locations (Bangalore, Berlin, Mumbai) on prioritized items from a single backlog
Write epics and user stories with acceptance criteria for the backlog
Refine user stories with the agile teams to ensure mutual understanding and accurate sizing
Manage scope and priority of the backlog
Provide guidance to agile team during sprint planning and be available for questions and review during the sprint
Refine and prioritize the backlog in a regular cadence
Review sprint and accept or reject user story completion based on acceptance criteria
Coordinate communications between agile team and stakeholders
Develop project scopes, objectives and milestones, involving all relevant stakeholders (internal and external) and ensuring technical feasibility
Work with stakeholders to communicate project statuses and identify, address and escalate potential setbacks and risks
Identify, track and manage risks, and escalate when necessary
Organize sprint and milestone demonstrations with stakeholders
Manage inter-team dependencies to prevent impediments and foster collaboration
Leverage JIRA, Confluence, Product Board, Office365 and other tools to provide metrics and reports for sprint management and reporting
Analyze data in analytics tools integrated with product
Who are you?
We are looking for someone who has:
5+ years of experience working in agile software teams
3+ years of experience working on software projects with Web UI and Web Services
3+ years of Agile Product Owner experience
Strong written and verbal communication skills
A strong work ethic and sense of accountability
Experienced with JIRA and Confluence
Computer Science or equivalent technical degree or relevant work experience
Experience with remote teams
Open for time flexible work due to cross time zone teams working on same product
Preferred qualifications-
Agile Product Owner Certification is nice to have
What we offer?
Work on the development of high scale services, serving and storing petabytes of data  

 

Work with cutting edge, modern technologies

 

fantastic & talented people from 60+ countries worldwide, direct partnership with Berlin, Chicago, and Kyiv teams 

 

flexible working hours  

 
a great work-life balance 

 

25 paid vacation days

Meal vouchers

Vision Support

Competitive salary plus bonus

Brown bag talks, team events and more!
Change is HERE. Apply Now!
#LI-MM3 #LI-REMOTE
HERE is an equal opportunity employer. We evaluate qualified applicants without regard to race, color, age, gender identity, sexual orientation, marital status, parental status, religion, sex, national origin, disability, veteran status, and other legally protected characteristics.
Who are we?
Ever checked in somewhere on social media? Ever tracked your online orders?- You might be using HERE Technologies every single day without even realizing it. You can find us everywhere: in vehicles, smartphones, drones or third-party apps. We believe that with the right people, we will continue to be a game-changer in the technology industry and improve the daily lives of people around the world. Find out more by clicking the video below or going 
HERE
. To learn more about HERE, visit
https://www.youtube.com/watch?v=mdgxZweqOkA&feature=youtu.be 
Apply