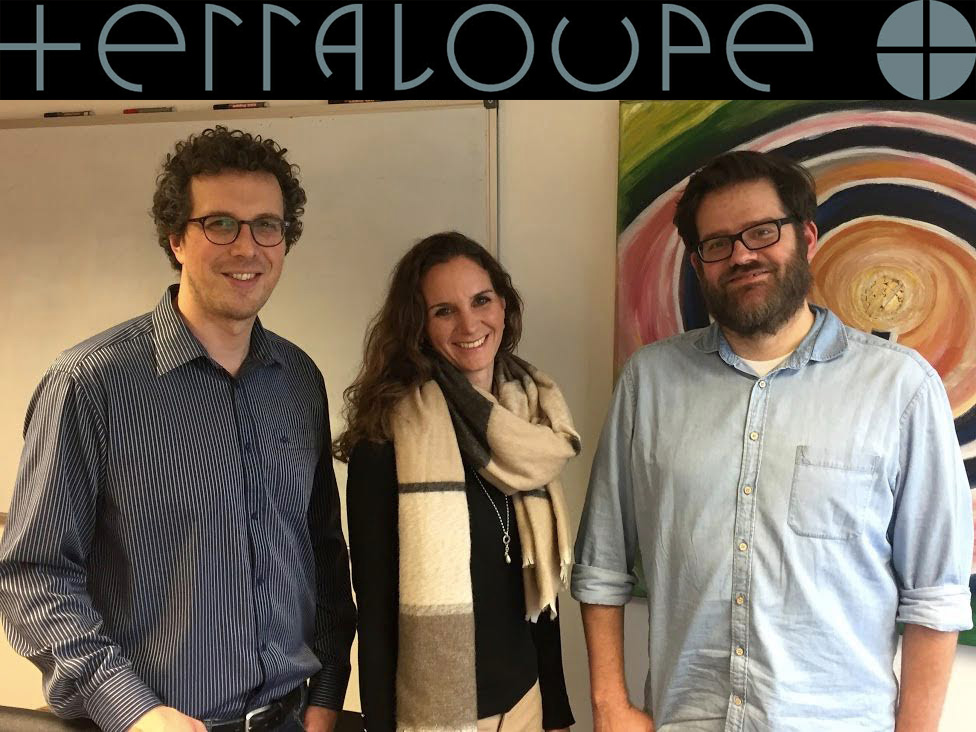 #Business #GeoDev #Ideas #People
Interview with TerraLoupe geodata, AI startup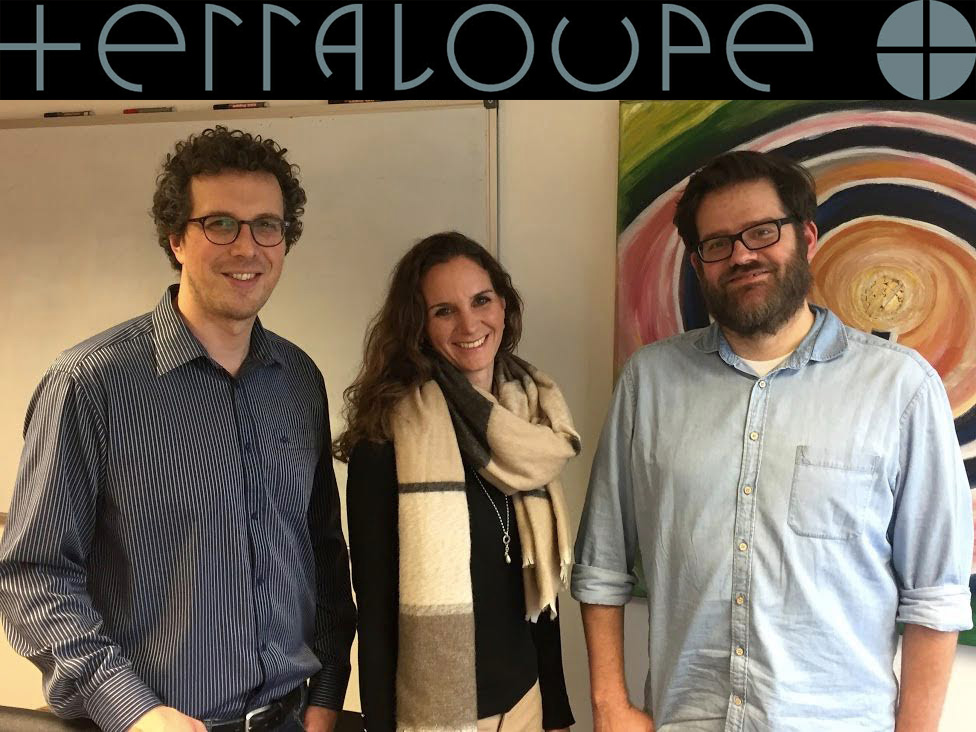 Recently I had a pleasure to talk to guys from TerraLoupe – startup that does an amazing with geo data and AI. Take a look our conversation.
Could you tell me what is TerraLoupe? What's your story?
TerraLoupe is a young people and technology driven AI company. Our core competence is the automatic recognition of objects in geo images and the full digitalization of the outdoor environment via deep learning.
Manuela Rasthofer, CEO, Sebastian Gerke, CTO, and Christian Schaub, COO, founded the company on the premise that understanding geo image data could fundamentally improve decision making. Before, Manuela has worked in the defence industry and had experiences in global sales. Thus, she came along the idea to combine geo images with artificial intelligence technologies. Sebastian was researching in the field of image recognition at the Fraunhofer Institut in Berlin. Christian worked several years in the consulting sector and beside that also in Israel and was very experienced in start-up business cases. Together they formed a balanced team of three persons with each having a different skill set.
How did you manage to grow over these years? From starting point what did you achieve?
TerraLoupe grew through a three step process. First, TerraLoupe invested in the development of its algorithms and technology. Second, TerraLoupe delivered their first pilot projects to leading DAX companies. Third, TerraLoupe is building up a scalable product via platform for its target customers.
What is your business model? Where do you aim to sell your products? Who is your client?
TerraLoupe's technology provides object recognition in aerial images via machine learning/ deep learning. TerraLoupe offers digital and automatic information of our environment especially in the domains of houses, roads, vegetation and rails. We are developing the next geo search & information engine for business.
We aim to sell our product to the industry. We currently mainly target the automotive, insurance and energy sector.
It will be a tricky question, but could explain to us what are aerial images and who provide them?
Aerial images are usually taken by airplane or drones and provide an aerial perspective on the earth. Aerial images are taken by governmental institution or private flight companies. These airplanes have certain cameras with which they take the images.
The automotive industry has strong players like Here and TomTom. How do you plan to cope with them?
We do not want to cope with Here or TomTom rather we would like to provide them our service or cooperate with them. We provide a technology that is specialized on object detection of geo images, in particular, aerial images. This is a technology that neither Here nor TomTom provides and we settle down in niches.
Data from Aerial Images are slightly less accurate than Data from fully equipped cars with sensors but provide way more feedback. Do you plan any cooperation?
Aerial images do provide a bigger scope and a very high resolution up to three cm. Thus, images from fully equipped cars are not explicitly more accurate, but provide a different angle. In order to involve every angle it could be useful to implement terrestrial images. So yes, we are interested in cooperations and are already in discussions.
Providing data for insurance companies is a groundbreaking idea! Do you think your product can change the industry from inside?
We believe that our data has the potential to make value estimation in insurance more precise and accurate. Thus, we think we can change parts of this industry from inside.
Big Data, Deep Learning, Artificial Intelligence. Could you explain to us how your application understands geo image data?
We use deep learning – more precisely neural networks – to analyze our geo images. We do that for a huge amount of data so that Big Data can derived.
I am assuming that you have a strong team behind it all?
Yes, we have a very strong, international and interdisciplinary team. We see each other not only as colleagues but also as friends who enjoy to take up new challenges and tasks.
Do you focus on EMEA only? Do you plan to expand your business to other regions?
For now, we focus on EMEA but we look forward to go abroad to the US and China soon. We have won the German Accelerator and are looking forward go to Silicon Valley this year. Furthermore, we look forward to open our US office next year.
And the last question. Do you have any advice for our readers who just entered gee business industry?
We would recommend them to work with companies who use the newest technologies in order to scale their business idea or business model. We noticed that much of the industry can be renewed and many companies use processes and data that is slow or not as accurate and useful as possible.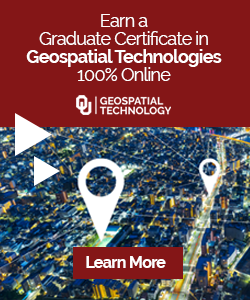 The community is supported by:

#Business
Next article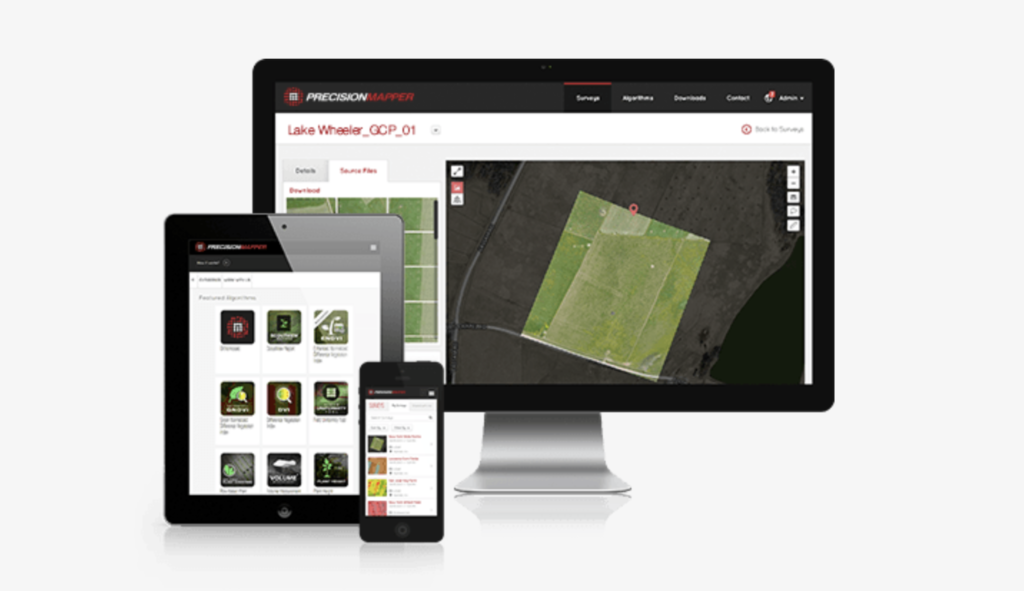 #Business #Featured
This web-based platform will let you offer drone mapping services for free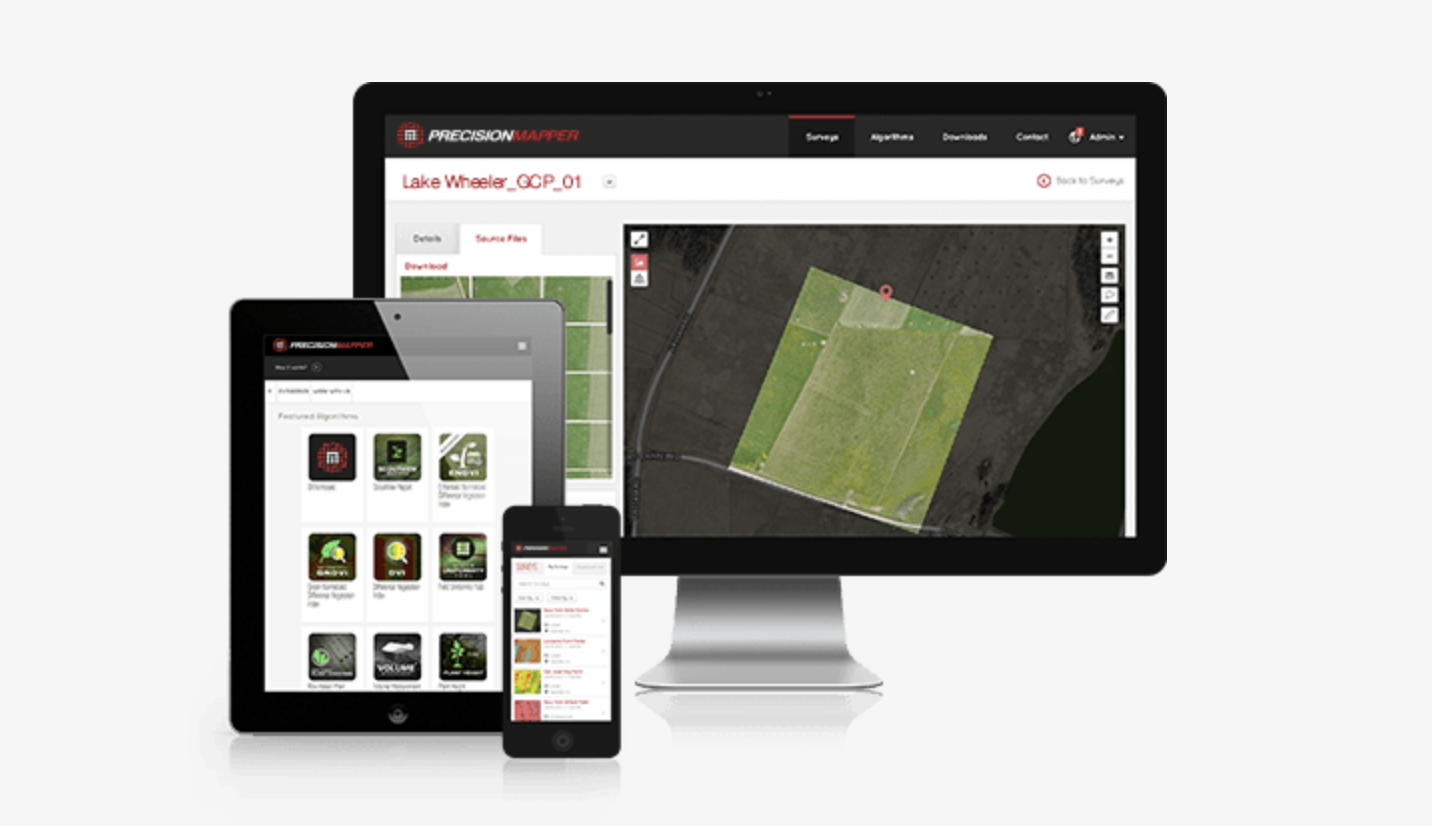 If you're about to enter the drone mapping business you will soon learn that buying a drone is just the beginning. The second part of the equation is data processing and sharing it in a convenient way with your client. And if you don't do it full-time, it can be really costly.
Pix4D offer starts from $260 a month and DroneDeploy from $99 a month (DroneDeploy offers a free version but it's very limited). It's not a lot but enough to make you think twice about doing a commercial project with your semi-casual UAV.
Now there is a solution. As of today, PrecisionHawk offers its PrecisionMapper platform for free. It can be used to stitch together an orthophoto map from aerial data in both 2D and 3D, will now be free for up to 60 aerial surveys per year and a free data storage. In addition, users can add ground control points and access free analysis tools including volume calculations, 3D models, contour caps and multiple crop health indices, including NDVI. All these features will let you easily perform casual drone engagements without any additional cost and using it, is really easy and straight forward (we reviewed the PrecisionMapper software a couple of months ago).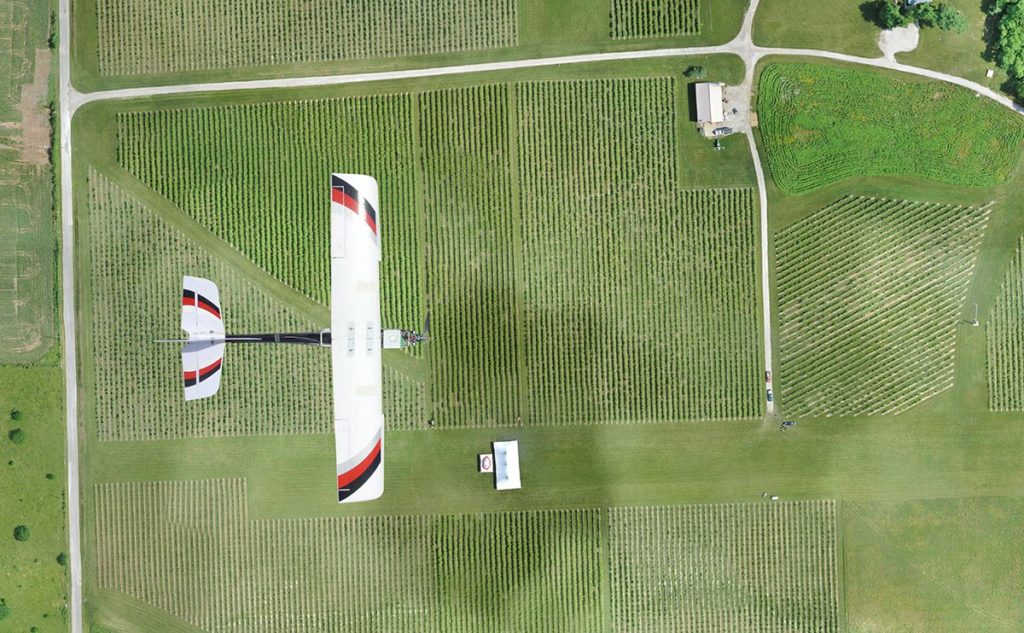 With that move, PrecisionHawk is looking to activate thousands of potential prosumer drone owners. Free software might be indeed a game changer and a way to stimulate the market and make drone mapping services widely accessible. Cool!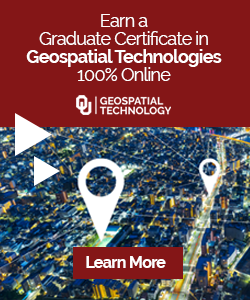 Read on