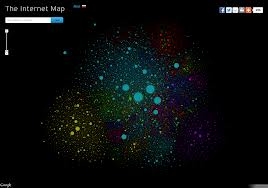 #Ideas #Science
Interesting Web Cluster Map of about 350,000 Websites based on WebTraffic Volumes: Is your website featured?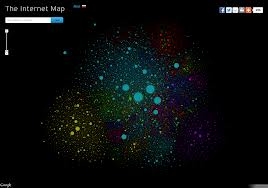 Wow!,  Spatial Thinking seriously gaining ground. It is quite interesting that folks are massively realising that stories are better told with maps.
The guy, Ruslan Enikeev created a cool visualization of about 350,000 websites and 2 million links from 196 countries in graduated circle web cluster map based on  the scale of their traffic volumes. This is a fun visualization of web page ranking.
Try out the web map here and make your analysis, maybe you are gonna figure out some cool pattern trying to present there. You may notice some kind of proximity and correlation among the most popular sites (Google, Facebook, Twitter etc.)
Note: You have to zoom closer to some of the bubbles to see the website they represents.
Have Fun 🙂
The community is supported by:

#Ideas
Next article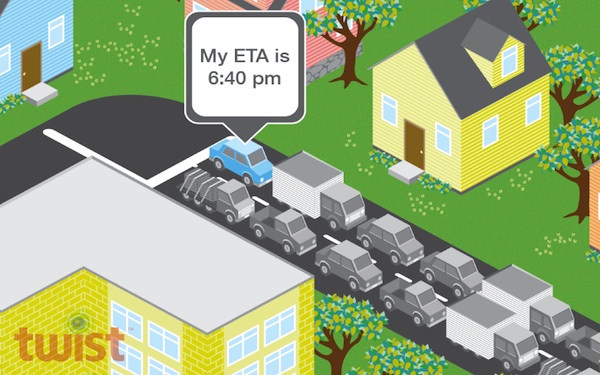 #Business #Ideas
Twist App Will Tell People When You'll Arrive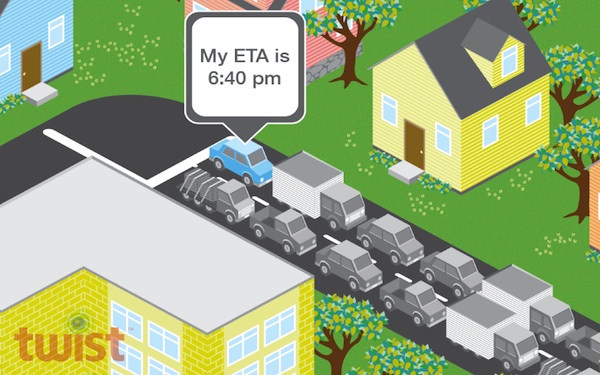 Simple but brilliant idea for an app! My girlfriend is always late for meetings and I can think about a lot of better things to do than waiting for her. Now there can be solution that will make everyone happy – new Location-Based App called Twist (currently available only for iPhones).
The idea is simple: if you're running late, Twist will text pre-determined contacts and let them know when you'll arrive. You simply set up destination point and the app calculate your Estimated Time of Arrival (ETA) based on routing, real-time GPS data and traffic info. You can share this information with your friends, boyfriends, girlfriends and family automatically or on demand. You can as well request ETA from users that you're waiting for.
The app also gives some extra goodies, like the ability to share photos from your route and get access to Yelp reviews and Google Street views of your final destination. I imagine that the photo-sharing feature could be really cool especially when I'm getting mad waiting for my gf;).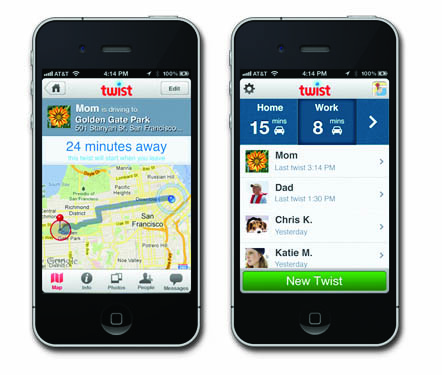 source: BetaKit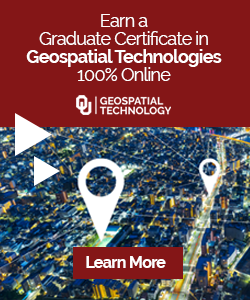 Read on