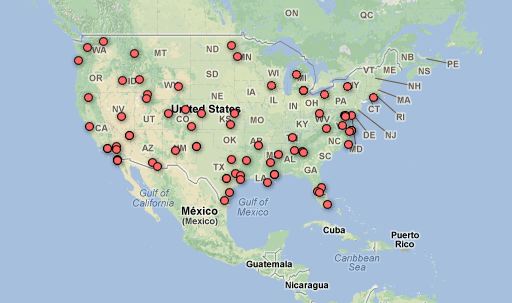 #Ideas
Interactive map reveals where drones are being flown inside the US
Did you think that unmanned aerial drones are used by army only somewhere far away… With the latest map made by Electronic Frontier Foundation, we're starting to see a clearer picture of the rapid deployment of drones by military, state and local law enforcement inside the domestic United States.
Using data obtained through their Freedom of Information Act lawsuit against the FAA, the EFF have constructed an interactive map showing the locations where police, military, and others are currently authorized to fly drones in national airspace, as well as some details on the drones themselves and how they're being used.
Drones are being used for variety of purposes. The California Department of Forestry has plans to use drones to fight forest fires. The Queen Anne County, Maryland Sheriff's Department, will be using drones equipped with special imaging technology to surveil large patches of farmland for marijuana growth. And other drones are used for an entire city surveillance with special "Gorgon Stare" technology.
I'm just wondering how much we still don't know…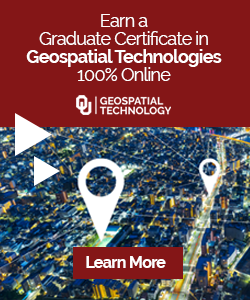 The community is supported by:

Next article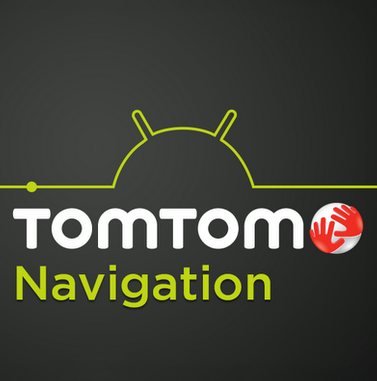 #Business #Ideas
TomTom Android App Finally… Works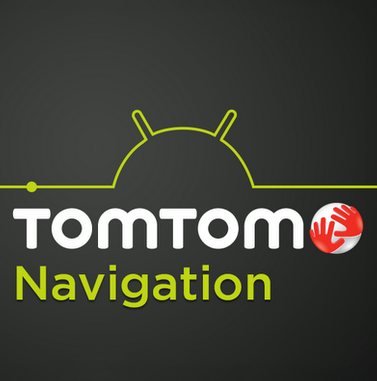 When TomTom launched its android app several months ago there was only one issue with it… it didn't work at most smartphones. It was compatible only with few devices still using WVGA displays (width of 480 pixels), so it didn't work on  handsets like Samsung Galaxy S III, Galaxy Nexus or HTC One X. More over it didn't support SD cards… Honestly I think that someone got fired at TomTom after bringing to market half-working product. Shame on you TomTom.
Does it work?
Finally, yesterday the app has been updated to version 1.1, and now it support higher resolution screens including Nexus 4, Galaxy S3, Galaxy Note 2, Galaxy Nexus, HTC One X+, RAZR i, Xperia T, RAZR/RAZR MAXX, Optimus 4X HD, HTC One X and One S, among others.The new version also includes the ability to save map data to the SD card rather than the app storage partition.
Well of course one thing that certainly hasn't changed is the price — if you want to travel across the USA and Canada TomTom android app is precisely $50 more costly than Google's offline offering or Nokia Drive for Windows Phones.  For UK maps you have to pay £30.99 , and £49.99 for the full European maps.
Bravo TomTom…
Bravo. TomTom is the largest dedicated navi company on the world (not including Google) and it took them 2 months to make the app works with most popular devices… Congrats on marketing strategy. More over it is probably the most expensive product on the market. Well I just don't even know what to say or how to comment it… I'm wordless.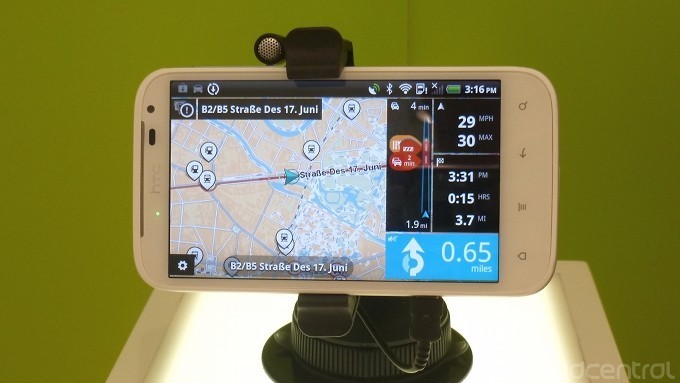 source: Android Central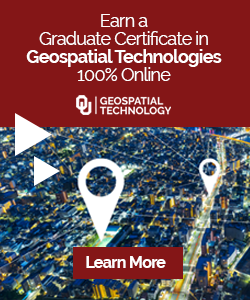 Read on