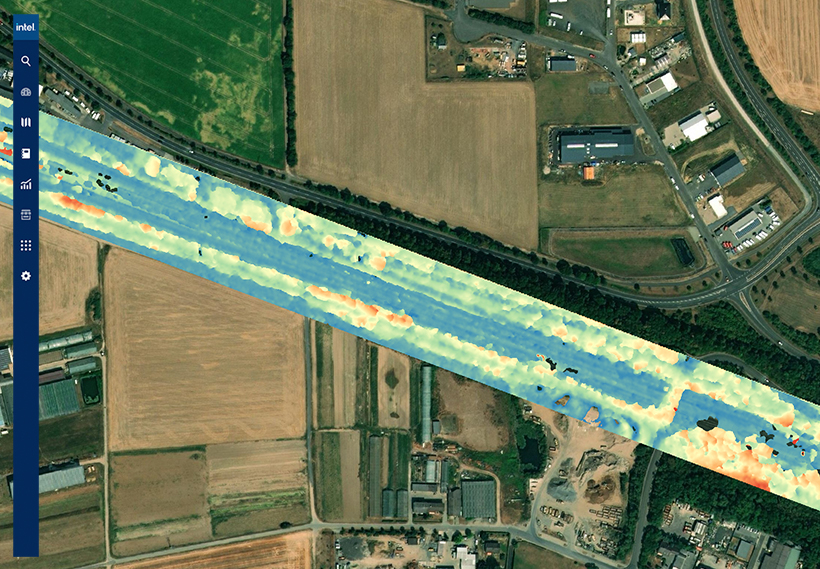 #Business #GeoDev
Intel launches integrated cloud platform for geospatial data management
Technology giant Intel has quietly launched Intel Geospatial, a cloud platform that would support multi-source data types, geovisual data management, immersive 3D visualization, analytic applications, and enterprise integration for multifaceted industries such as utilities, smart cities, and oil and gas.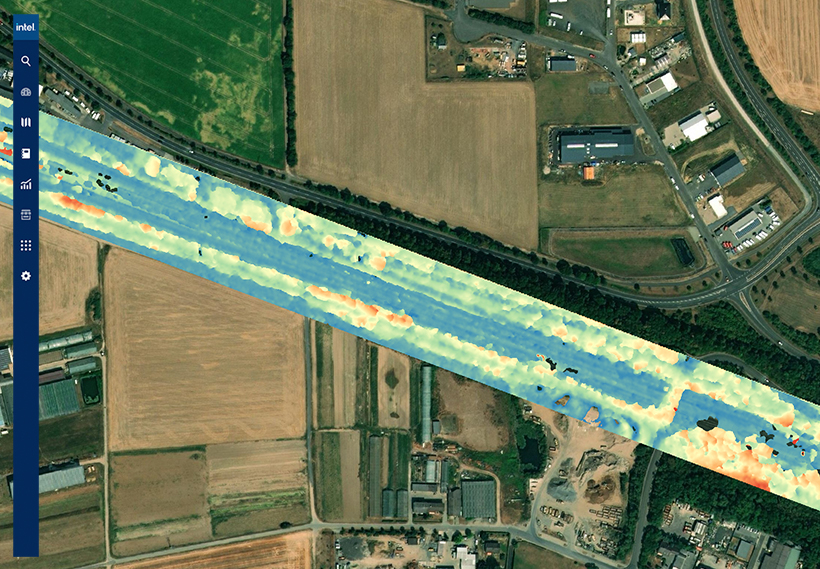 The scalable geospatial data management platform is designed to transform labor-intensive asset management practices into streamlined, data-driven workflows through which businesses can extract competitive insights easily.
Geovisual data – which is collected by remote sensing devices such as drones, satellites, manned aircraft, and autonomous vehicles – has the power to lay bare the dynamic reality of critical assets and infrastructure. Companies routinely use geospatial data to answer questions like:
Where is my asset located?
What is attached to/housed by it?
What condition is it in?
What is around it?
When coupled with automated analytics and AI, geospatial data can boost productivity with actionable insights, solve complex use cases, streamline operations by integrating intelligence with enterprise workflows, optimize asset and risk management operations, and maximize GIS investments and augment systems of record.
Intel's new platform aims to do just that by leveraging Intel Geovisual Data Lake, which provides services specifically designed to solve the challenges of managing geospatial or geovisual data at scale. This includes a suite of services for data ingestion, storage, cataloging, and preparation.
To make its services more robust, Intel has also partnered with several leading geovisual technology providers including Bentley, Cesium, Enview, Hexagon, Pix4D, Drone Harmony, SAP, AWS, and Vexcel Imaging.
Benefits for Electric T&D
Manage assets at scale
Streamline operations and lower costs
Reduce service interruption risk
Benefits for Smart Cities
View asset inventory on a city scale
Get automated maintenance alerts
Optimize city infrastructure services
Benefits for Oil and Gas
Proactively monitor the environment for oil spills
Get a clear picture of assets in service
Build enhanced geovisual intelligence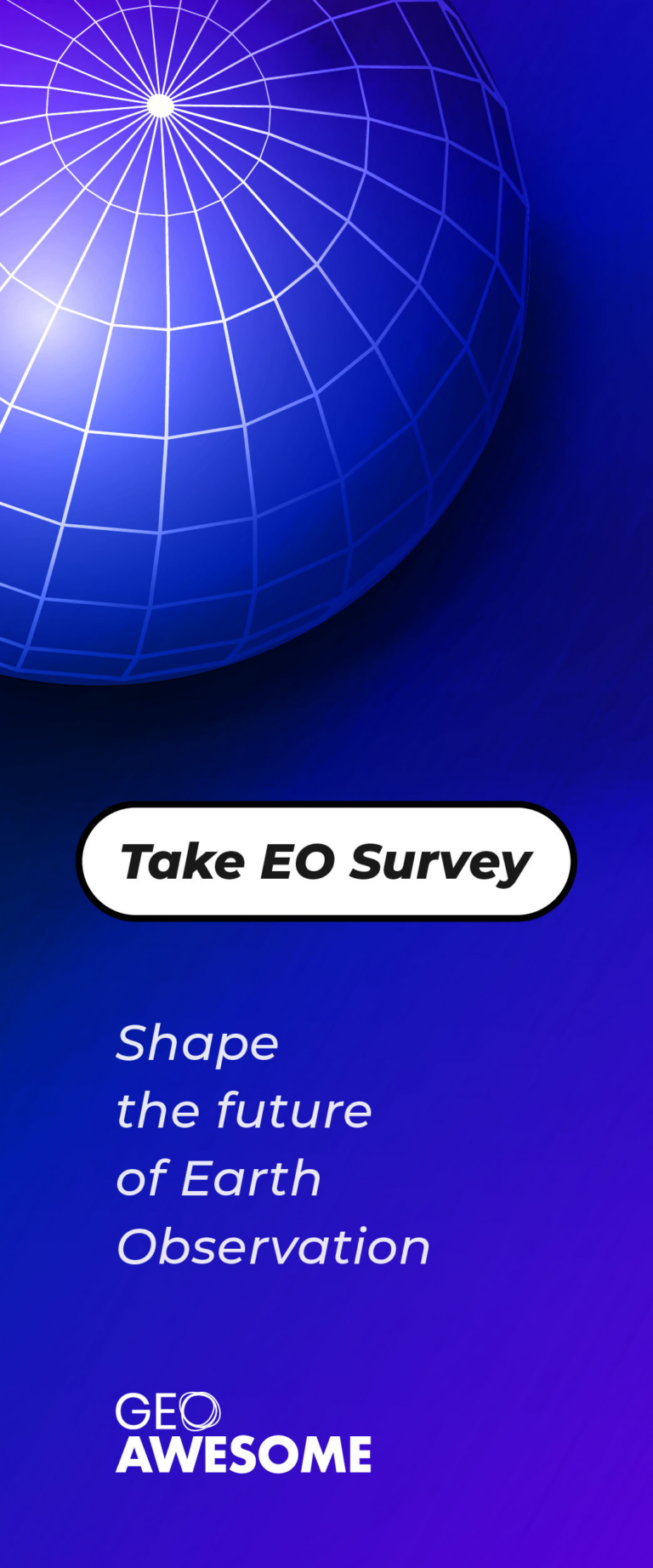 The community is supported by:

Next article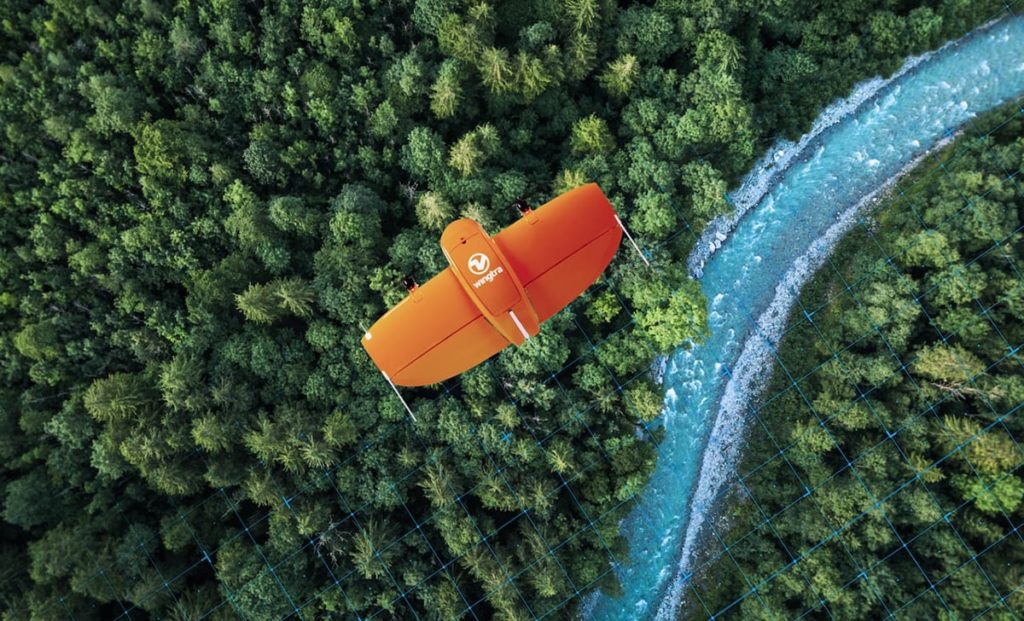 #Business
How drone manufacturers should take care of their clients? Wingtra might have figured it out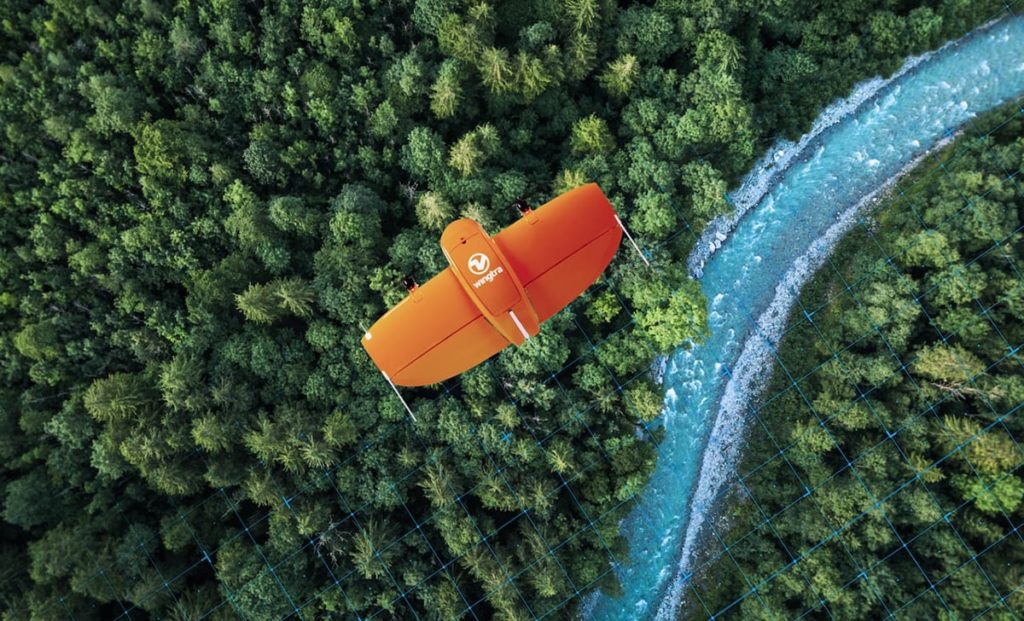 I've been in the drone industry for the past 4 years. I work in a company focused on drone data analytics, software development and advisory. I talk to a lot of drone manufacturers, fly drones myself (I'm a licenced BVLOS pilot) and subcontract a lot of work around the world to drone surveying companies.
Over the years, I've experienced a lot of problems with the work delivered by contractors operating fixed-wing and VTOL drones. While flying a DJI Phantom 4 Pro or Matrice is fairly straight forward, and the number of accessories is high, operating a fixed-wing drone over a large area is a much more complex task. A lot of things might go wrong, resulting in the hardware being destroyed and/or data captured being of poor quality.
To avoid such problems, I've developed the whole procedure to verify the subcontractors that include hardware verification, spare parts verification, software verification, flight planning and GCP distribution verification, pilot and the second pilot verification, insurance check and the list doesn't stop here. It's a time consuming and therefore expensive process for both my team and the contractors. Unfortunately, it is required as I need to make sure my clients will not get their often critical infrastructure damaged.
If only there were a way to verify if all these requirements are met?
Actually, Wingtra might have just released the solution I was looking for. The Swiss manufacturer of a popular VTOL drone that is widely used around the globe has recently introduced the Extended Services package. These new services include spare parts and add-ons, training and consulting, maintenance plans and a second-year warranty option.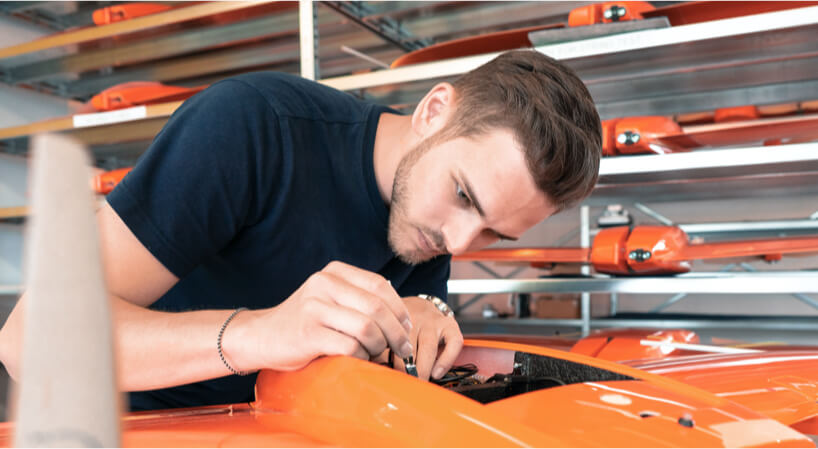 Wingtra's "Total Maintenance Plan" includes an all-in-one maintenance subscription that basically gives drone operators a new drone every two to four years and allows to fix all the hardware issues for a flat yearly fee. From my perspective, if a drone pilot has such a subscription, it's proof that the hardware is in good shape with proper maintenance is in place.
Another important part is Wingtra's training and consulting. If I see a certification of a drone pilot completing a full 2-day training, it gives me peace of mind the operators know the hardware and they would be able to get immediate Wingtra support in case of issues in the field. Finally, the package offers add-ons such as spare drones and sensors, battery packs, propellers and accidental damage protection, among others.
This is all very important, as I've had drones of contractors crushed on mine sites in the middle of Africa, wrong setup of PPK/RTK that caused poor georeferencing, blurry images that made the data unusable, lack of spare parts in the middle of nowhere, and much more. All of that caused delays and money, but most importantly, it compromised the reliability and trust to drone technologies by the end clients.
With that being said, having proof that a drone operator has WingtraOne with their Extended Services package is something that would make my life much easier when it comes to verifying and contracting teams for my drone projects worldwide. I would wish other drone manufacturers follow the same approach.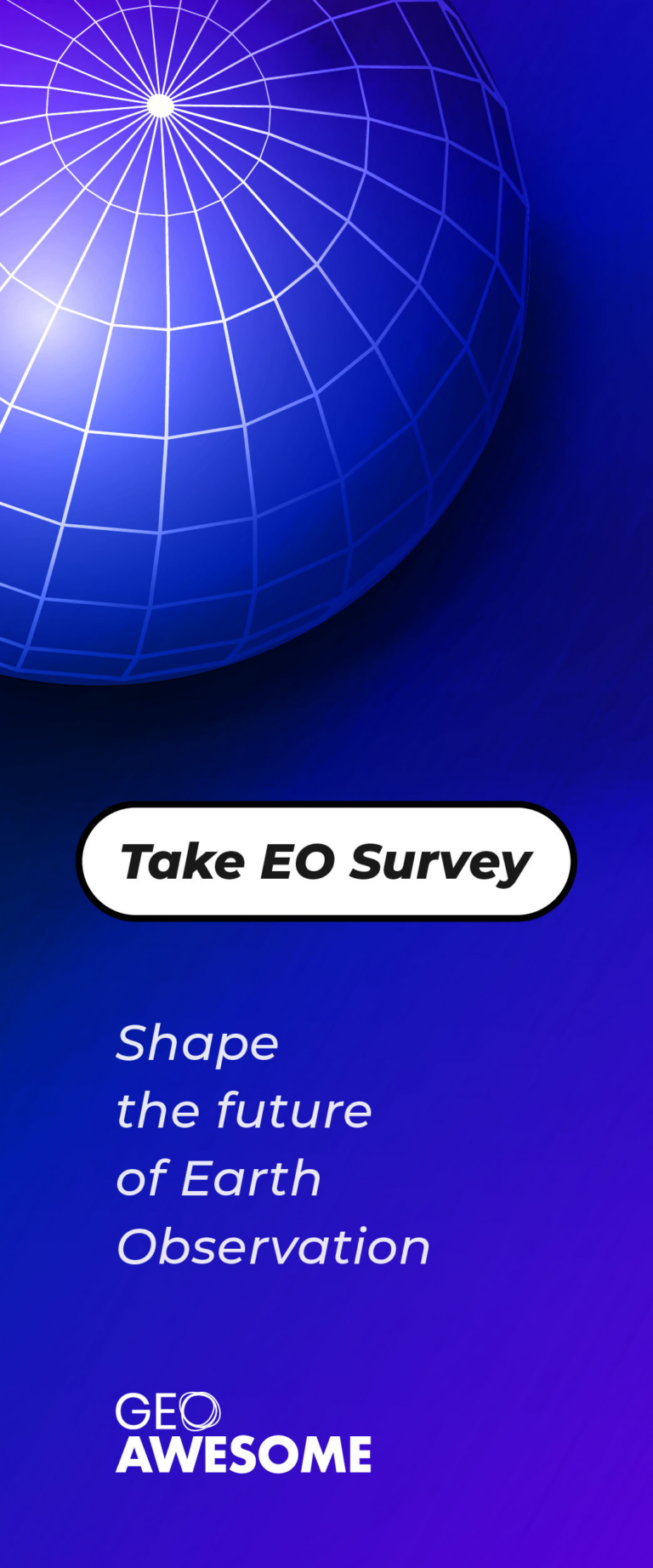 Read on