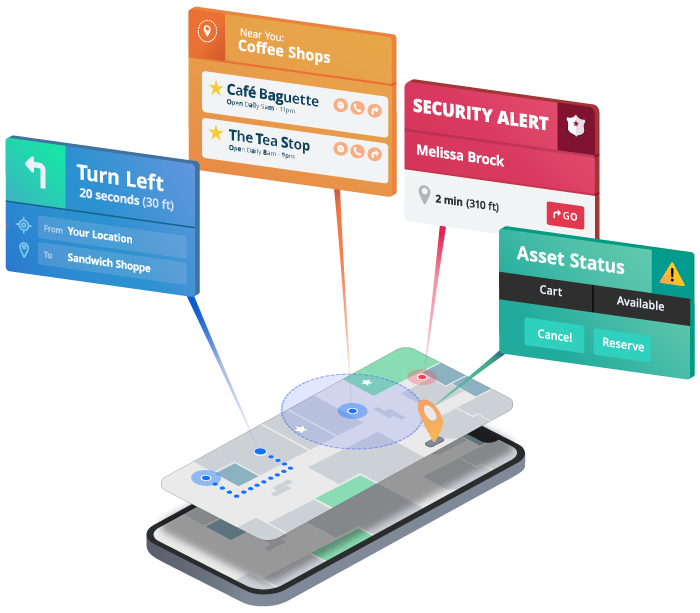 #Business #Ideas
Inpixon builds indoor mapping muscle by scooping up Jibestream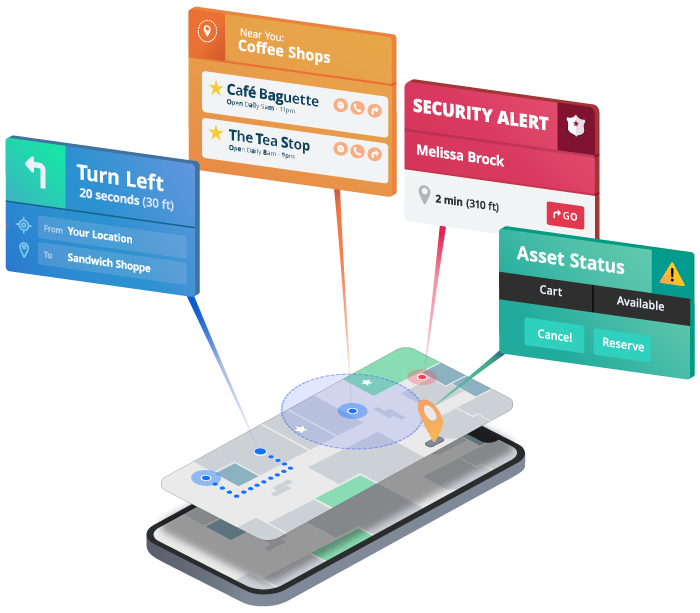 Indoor mapping and location technology provider Jibestream – one of Geoawesomeness' 2019 Top Geospatial Companies and Startups – is being acquired by indoor positioning analytics company Inpixon for an undisclosed sum. With this acquisition, California-based Inpixon gets one step closer to becoming a global leader for indoor data, providing a single-window solution for both indoor positioning and analytics.
Jibestream's full-featured geospatial platform integrates business data with high-fidelity indoor maps to create smart indoor spaces. The Toronto-headquartered company's solutions power indoor navigation in famous landmarks like Mall of America, The Pentagon, San Francisco International Airport, and Mall of the Emirates.
By acquiring Jibestream's mapping prowess and technologies, Inpixon will enhance its capabilities and strengthen its global partner network significantly. The company has, in fact, been on an acquisition spree of late, expanding its portfolio with cutting-edge technologies. Earlier this month, Inpixon bought a broad range of GPS technologies from GTX Corp with an aim to bridge the gap between indoor and outdoor positioning. In May 2019, Inpixon scooped up Locality Systems, a company specializing in wireless device positioning and radio frequency (RF) augmentation of video surveillance systems.
Inpixon's ultimate goal is to ingest data from various third-party Internet of Things (IoT) devices and databases, in addition to its own proprietary sensors, and add value to areas like marketing, customer experience, operations, and security for a wide range of industries.
According to Inpixon CEO Nadir Ali, "Inpixon will give each user a unique view of their indoor data – from wayfinding, visitor analytics and marketing campaigns to video camera integration and cybersecurity threat detection. Inpixon's analytics engine and artificial intelligence will continue to anonymize devices, ensuring privacy and security, as we deliver on our mission to do good with indoor data."
Jibestream CEO Chris Wiegand, meanwhile, is happy to become part of a larger organization where it can leverage more breadth and depth of resources. "Bringing Jibestream and Inpixon together is a winning combination that will be unprecedented in the market. Combined, we will have a unique and powerful portfolio with the potential to further our commitment to making the indoor world digitally addressable changing the way people live, work and play indoors," he sums up.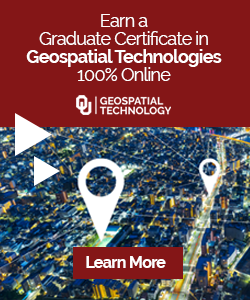 The community is supported by:

Next article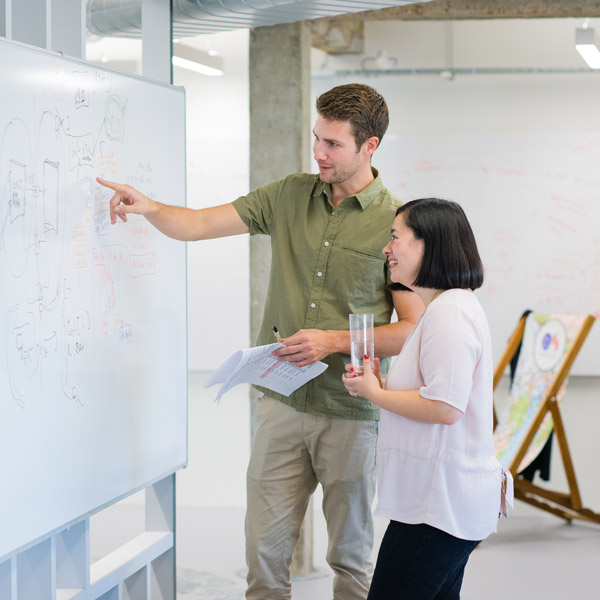 #Business
Geovation Accelerator Program invites applications from geospatial and property startups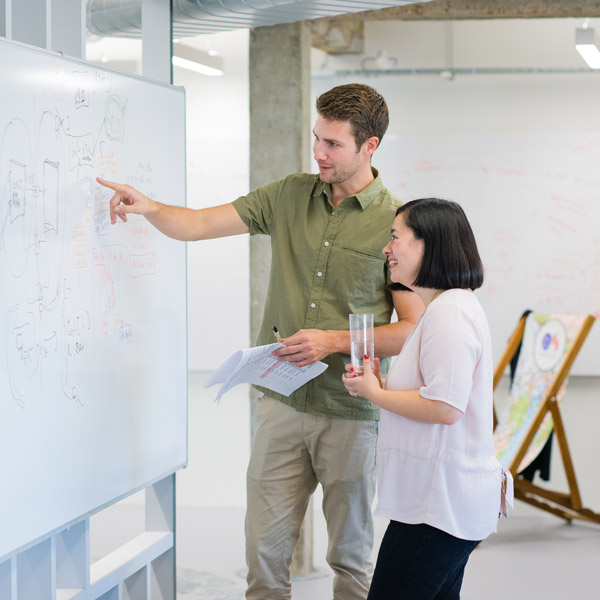 Are you a British geospatial or property tech startup looking for a grant or funding?
Does your business use data which has been generated using mapping or related technologies?
Do you want to build your product up to the MVP stage in a uniquely found-friendly accelerator program?
If you answered yes to the questions above, the United Kingdom and Scotland's mapping and land record agencies have the perfect opportunity for you – the Geovation Accelerator Program.
Open to innovative British startups using location, land, and property data, the 12-month program offers a host of benefits to selected businesses, including mentorship from industry leaders, a super cool workspace, product development support, access to a range of geospatial datasets, and up to £20,000 in funding. The fledgling firms also stand to gain from the support of experienced software developers and expert guidance on business proposals and investor relations.
Backed by the Ordnance Survey, HM Land Registry (HMLR), and Registers of Scotland (RoS), the Geovation Accelerator Program has helped 84 companies to raise £23.3M in funding and create more than 200 new jobs in the last three years alone – when it was first launched. The HMLR joined the program 18 months ago, while the RoS became a partner in Autumn 2019.
The Modern Industrial Strategy
Explaining how the modern Industrial Strategy mandates the inflow of both fresh ideas and funds, the United Kingdom's Business Minister Lord Henley says, "We live in an age where a vast amount of data is produced every single day and businesses are only just scratching the surface of the benefits that can bring. This new investment is a key part of our modern Industrial Strategy and will mean more start-ups can make the most of this new location-based data technology, helping to create better, higher-paying jobs in every part of the UK."
Of the firms that joined Geovation earlier this year, Digital-Field has been using geospatial data to provide solutions for better land management to improve soil health, food production and reduce environmental impacts, while The Future Fox has been leveraging artificial intelligence technologies to help planners create better places and transform communities faster.
Meanwhile, startups like Winston and RenKap have been using property tech data to develop a digital concierge supporting the home of the future, and to create an online marketplace which would help to scale the delivery of affordable homes, respectively.
The global geospatial analytics market is projected to grow to $86 billion by 2023 from the current estimated value of around $35 billion to $40 billion. For Alex Wrottesley, Head of Geovation, the opportunity is perfect to help British GeoTech and PropTech start-ups become leading players on a domestic and global stage.
"In general, UK tech start-ups will find it harder to compete on a domestic and world stage if they do not seek out the nurturing of the public sector and large organizations and businesses, and get access to experience, expertise, and world-class data. With Government support through its Industrial Strategy, there has possibly never been a better time to be a tech start-up in this country," Alex smiles.
To find out more about the program and to avail the wide range of support services it offers, click here. The last day to submit the applications is September 2, 2019.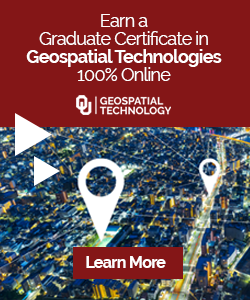 Read on