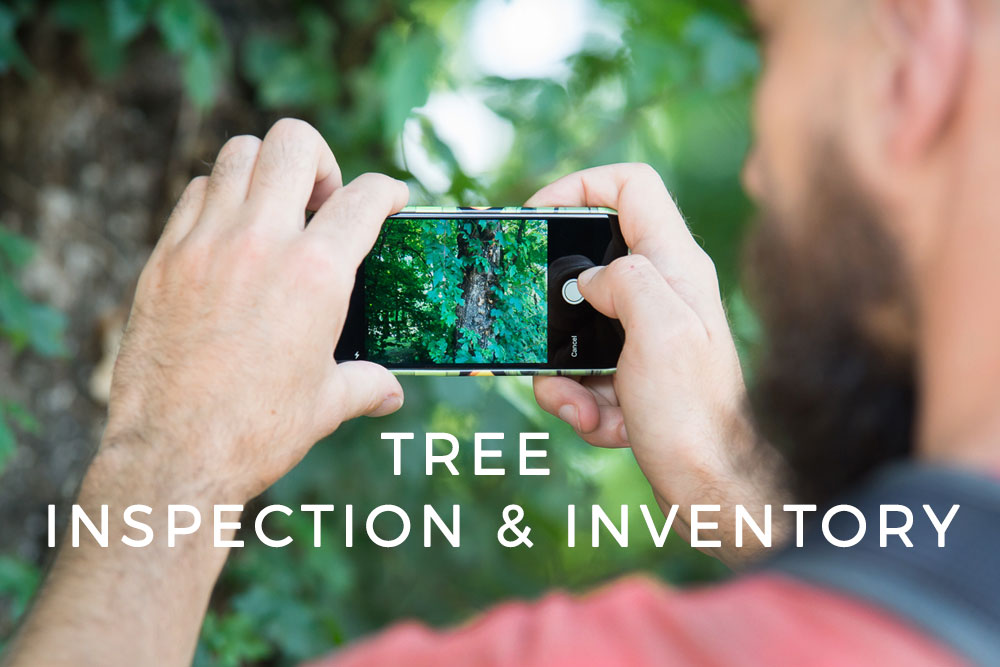 #People #Science
Increase Efficiency in Tree Inventory and Inspection with GIS Cloud
In preparation to our GIS for Tree Maintenance and Inspection webinar, scheduled for 23rd of March, we bring you an overview how to increase efficiency in the tree inventory and inspection process using GIS Cloud in the 5 phases of your workflow.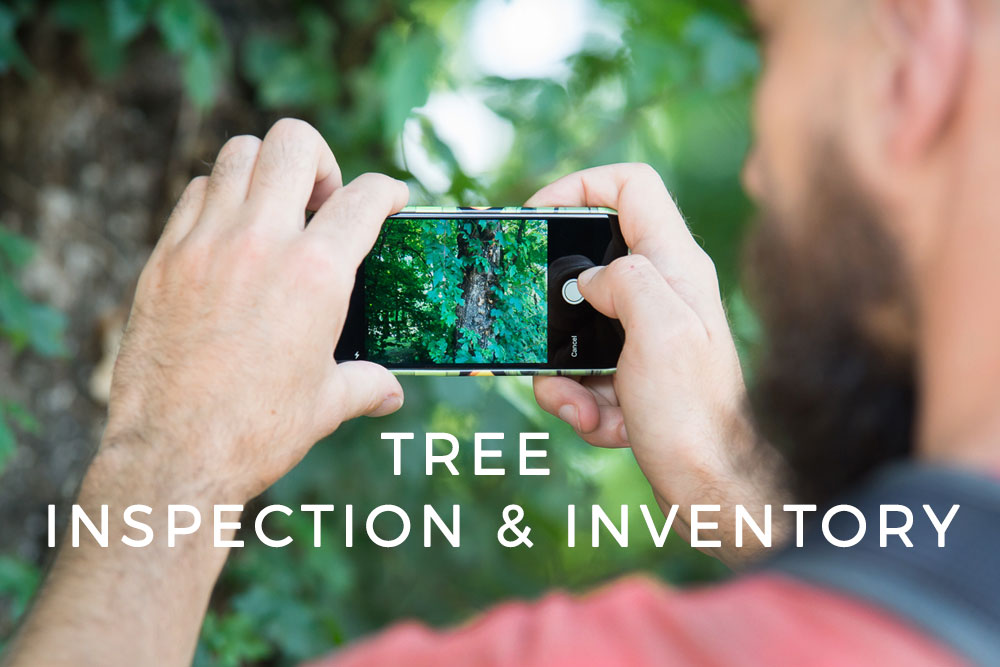 Tree Inventory and Inspection is one of the most important tasks in the workflows of Arboriculture and Urban Forestry workers. While Arborists are more focused on the care of individual trees, those who work in Urban Forestry perceive forests as a system, frequently working on large scale projects that involve a lot of planning and different policies. Both of these fields rely on having good management systems, especially when it comes to tree inventory and inspection workflows.
GIS and mapping offer data collection, visualization, analysis and publishing solutions that can significantly increase efficiency in tree inventory and inspection. In forestry and arboriculture, a good overview of trees with pertaining data on a map is necessary for coordinating daily activities as well as for planning activities and maintenance on a longer scale. Most of larger organizations that take care of trees and forest already have a GIS system set in place. This doesn't necessarily mean that the existing processes can't be improved further by technology specially designed to provide real-time insight into the situation in the field.
GIS in the cloud enables not just real-time insight into the situation on the field, but also provides a next step for the desktop-based workflows. Let's see how can cloud-based GIS help in making Tree Inventory and Inspection process more straightforward and efficient in all the phases of your workflow.
1.Real-time Data Collection
Instead of using paper reports for collecting data, GIS Cloud Mobile Data Collection allows you to collect data such as tree height, diameter, trimming status, diseases and other variables in real-time. Using smartphones and tablets, with a simple and user-friendly custom form you can collect different types of data including photos and audio recordings about a particular tree, that is instantly visible on a map, showing precise GPS coordinates of the each tree.
Mobile Data Collection also allows you to collect multiple photos and have an insight into the tree status over time as well as record regular maintenance and work orders. The mobile system saves you a lot of time as you don't have to input data from paper maps and forms manually back in the office while allowing you to control the data quality by selecting required fields and options for data collection.
My workflow is much more efficient when using the GIS Cloud as a basis for my quotes and work orders and collection of all field data. I can easily find the geographic data I need regardless of when it was collected and allows me to focus more on care for the trees themselves and less on keeping track of all of the data.
Sean Grant, Vivaldi Arborists (Sweden)
2. Data Visualisation and Analysis
After the data is collected, it is instantly visible on a map. This data can be accessed on any device both in the field and the office. Managers and coordinators, as well as other staff, can access this data and visualize it in a way that suits the existing workflows. For example, trees from a particular area, diseased trees, or those that haven't been trimmed can be marked with different colors and filtered on a map. You can choose different basemaps (Open Street Map, Mapbox, Satellite or Hybrid Maps), create polygons and use various GIS tools that can help you to visualize data in the best possible manner.
Data visualization in Map Editor, as well as basic analysis such as heat maps or buffers, can be achieved in a short amount of time even by users who don't have previous experience with GIS technologies.
3. Team Coordination, Collaboration & Data Sharing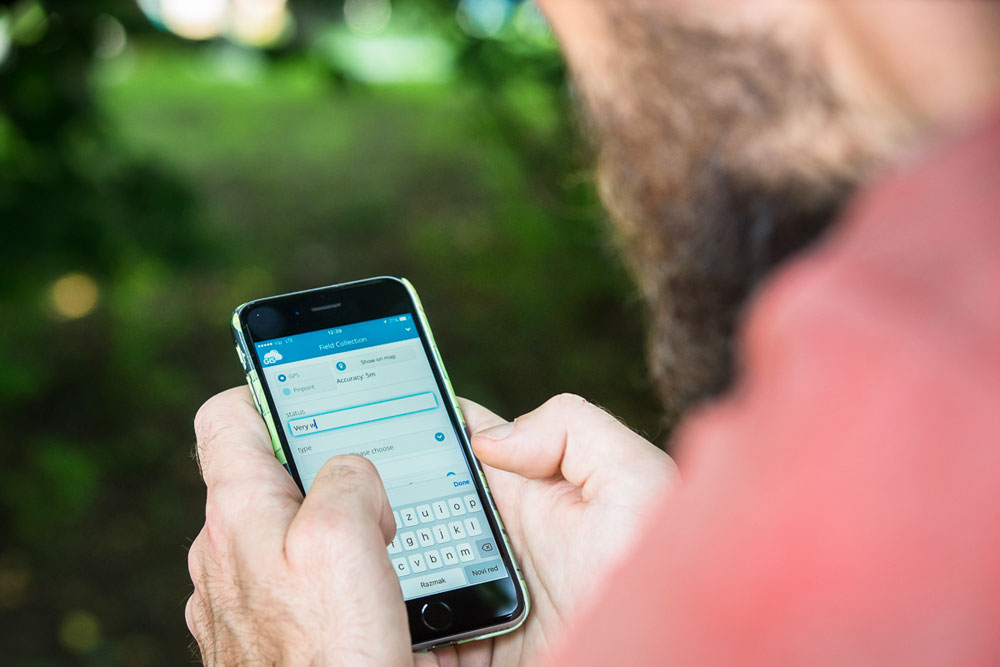 One of the most important aspects of making your Tree Inventory workflow more efficient is data sharing and coordination between the team members, both in the office and in the field. GIS Cloud allows you to share data as well as work orders with your staff, adjusting the level of access depending on a member's role (user can be allowed only to view, or edit data, make reports, etc.). This can be a very useful feature when you want to share data with the external stakeholders such as other organizations, local government bodies or simply having an overview of the work done by your contractors. As the data is accessible on any device, where you can communicate on top of the existing data, you save a lot of time making the team communication more efficient and precise.
When leaving quotes to customers, I find that a picture or map, in this case, speaks louder than words and with GIS Cloud I can produce maps quickly to be attached to a written quote, so there is no question about what is to be carried out. This map is also used as a base to work orders, so the correct work is carried out on the correct trees (import when felling trees for obvious reasons.)
Sean Grant, Vivaldi Arborists (Sweden)
4. Publishing the results in a few clicks
In case you are doing a community project, as it was the case in the Maple Grove Tree Inventory project, and want to open your data to the public, you can do so in just a few clicks using Map Portal.
Map Portal allows you to create an interactive map portal, customized and branded depending on your needs, published on a separate domain. As all of your tree data is already in the cloud, setting up an interactive portal takes only a few minutes.
5. Reporting and Planning
One of the most important aspects of Tree Management, especially when it comes to tree inventory and inspection projects is reporting and planning activities based on the collected data. Instead of manually creating reports and losing time on the unnecessary papyrology, you can create a custom report in GIS Cloud in short amount of time and use it as a basis for future maintenance plans.
Interested in learning more about GIS Cloud tools for Tree Inventory And Inspection? Join our free webinar scheduled for 23 of March. Register here.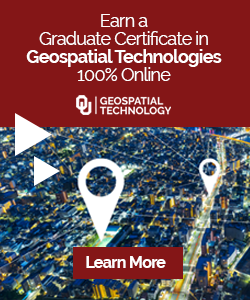 The community is supported by:

Next article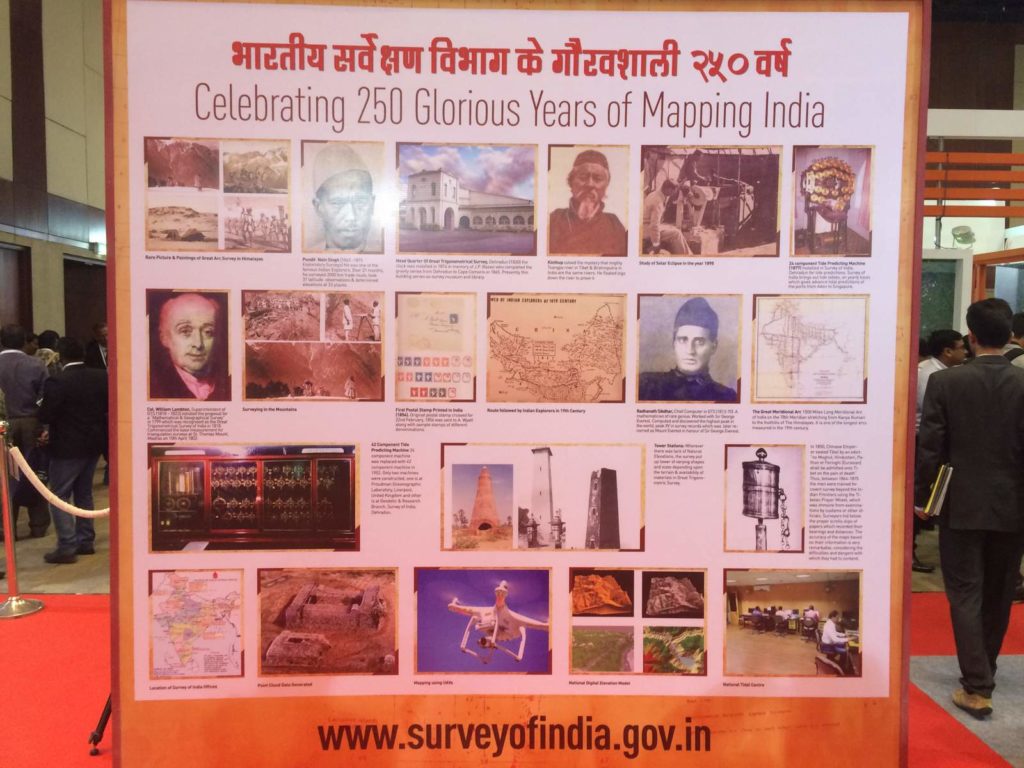 #Business
10th edition of Geospatial World Forum in Hyderabad
Geospatial World Forum (GWF) is a geospatial technical event, started in 2007 in India, promoting the power of geospatial technology as a tool to global economic and socio-economic issues. In the later years, the conference has been held in Amsterdam, Rotterdam, Geneva and Lisbon in the past years. This year, Geospatial World Forum came to Hyderabad on 23-25 January 2017 with the theme "Geospatial + Deep Learning: Shaping Smarter World" and the event saw the global experts in Geospatial Technology come together to discuss the various virtues of the technology and its business impacts.
The event was kicked off with an inaugural ceremony on January 23. M Venkaiah Naidu, Minister of Urban Development and Information Broadcasting, Government of India, delivered the inaugural speech saying "My ministry's programs like Smart Cities, Swachh Bharat Abhiyan, Atal Mission for Rejuvenation and Urban Transformation (AMRUT) and Heritage City Development and Augmentation Yojana (HRIDAY) are all based on geospatial and information and communication technologies (ICT)."
The inaugural ceremony was succeeded by a 'Visionary Session' in which, founders of two of the biggest organisations in Geospatial technology shared their vision on the industry.
Jack Dangermond and Charlie Trimble, founders of Esri and Trimble respectively, gave the audience an insight into the industry's happenings and the future of the technology.
"GIS is getting smarter – it is collaborating with other technologies and leveraging them. It is integrating everything – people, processes, things and data about them. Smart GIS applications are already changing how we think and act. We are providing a system of insights. We mature the technology and make it available. Humans have never been more capable of sharing and applying geographic knowledge," said Jack Dangermond.
While Charlie Trimble commented "There are drivers and observers in the industry. As an observer, I see that mega trends of today can shape a better tomorrow. They are actually transforming the industry and the world. The science of positioning is in everything. I see a GIS industry that is providing solutions to increase productivity by unleashing the power of geospatial,".
Geospatial World Forum is a geospatial business cum technical event, happening since the past decade, highlighting the value and power of geospatial technology as an enabler in addressing global economic and socio-economic issues. It is one of the 'must-attend' events for geospatial professionals, featuring large-scale conference and exhibition, top-ranked keynote speakers, major industry segments, high-level discussion programs and various social networking events.
This event could host 294 speakers, 2844 participants across 763 organizations from 56 countries successfully. The 'Geospatial Hall of Fame' event, that celebrated and recognized several outstanding legends of the geospatial industry, was another significant event during the conference. The 'Geospatial Hall of Fame' awardees are,
ALAIN DE TAEYE – Founder of TeleAtlas
BARBARA J. RYAN – Secretariat Director, Group on Earth Observations (GEO)
CHARLES TRIMBLE – Founder of Trimble Inc.
DAVID SCHELL – Founder of Open Geospatial Consortium
JACK DANGERMOND – Founder of Esri
KANWAR CHADHA – Founder of SiRF Technology
KK SINGH – Founder of Rolta Group
Prof MICHAEL GOODCHILD – Founder of UCSB Center for Spatial Studies
Prof SHUNJI MURAI – Founder of Asian Association of Remote Sensing
WALTER SCOTT – Founder of DigitalGlobe
GWF-2017 also celebrated 250th anniversary of Survey of India existance, an oldest mapping agency of Government of India and 20th anniversary of Geospatial Media and Communications.
Overall, the event was very successful in all aspects reaching altogether new milestone in geospatial domain. And, not to forget that the same event is now scheduled to be held again in Hyderabad next year during 16-19 January 2018.
Source: GWF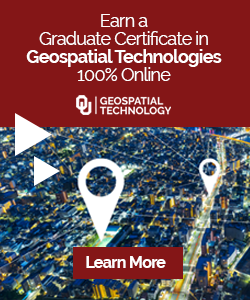 Read on