#Business #Ideas
Meet IMGeospatial: The startup that uses AI and Remote Sensing to extract actionable intelligence for businesses
Extracting actionable business intelligence is a challenge for many companies. Add spatial data to the mix and the challenge just got a whole lot more complicated. One startup that is helping tackle this challenge is IMGeospatial. IMGeospatial applies artificial intelligence to Earth-observed and other remote sensed data in a unique manner to extract actionable intelligence for businesses over time. Established in 2015, IMGeospatial has already collaborated with the likes of The World Bank, The European Space Agency, Affinity Water, Anglian Water and the State of Nevada's Water Start.  IMGeospatial provides simple solutions that help management and field teams make more effective and timely decisions across multiple sectors, including automotive, utilities, insurance, smart cities and non-governmental organisations (NGOs).
Fun fact: The IMG in IMGeospatial is a reference to (remote sensing) images!
We spoke to Alexis Hannah Smith, the founder of IMGeospatial to learn more about their business, her vision for the future and more. Read on!
Q1: Alexis, it's a pleasure! Thanks for taking the time. Before we start chatting about IMGeospatial, just out of curiosity, as someone with no prior geospatial background, what chain of events lead you into starting a geospatial start-up?
I am a very inquisitive entrepreneur and ever since I can remember have been fascinated by quantum physics and Earth sciences.  In the course of developing business ventures, I devised an invention that averts flooding.  Consulting with experts in this field led to a water utility in the UK revealing to me that one of the most troublesome problems their sector faced was in understanding the pluvial risk to their infrastructure.  They allowed me to come back to them with a proposition for solving that, and the rest is history.  I'm not a scientist but I surround myself with people who are the best at what they do, like genius developers of software and algorithms.  Their expertise, coupled with my unique way of viewing problems from a business rather than an academic perspective, allows us at IMGeospatial to achieve great things.
Q2: "Extracting automated intelligence for businesses" – this sentence was one of the first things that I noticed on your website. But what exactly does this mean and how is your start-up different from all the other companies out there that provide business intelligence?
Extracting automated intelligence for businesses means collecting location-based data from a variety of sources, digesting, distilling then disseminating this insight and delivering it to our clients, how, where and when they need it.  We have automated the data pipeline so our clients have access to intelligence that would otherwise have been too complex, inaccurate or expensive to tap, and because no human intervention is required their teams are freed up to focus their time, energy and expertise on solving bigger problems.  It's effectively data as a service, which is often subscription based.  The end products integrate into our clients' daily workflow, enabling them to carry out activities in a more streamlined, efficient and effective manner.
Several things set us apart.  Firstly, the data that we collect from multiple sources can be digested, distilled and disseminated in a matter of days, not weeks, or months, or longer, meaning our clients get an almost real-time view of the intelligence that they require.  Secondly, we have completely automated the data pipeline from the moment that data is collected to the moment insights are delivered to clients.  No human intervention is required, at all, meaning our clients are free to focus on what they do best, which is running their business.  Thirdly, we operate in a uniquely streamlined way, reducing the time and effort it takes to generate insights from raw data, which has the knock-on benefit of our being highly competitive.
We enable small businesses, nonprofits, and emerging countries to join the data revolution.  Access to valuable insights should not be limited to companies with massive budgets or a staff of engineers.
Q3: With all the buzz around AI, it's easy to see the lure behind it. That being said, what competitive advantage does AI provide you? What do you use AI for?
Artificial Intelligence (AI) gives us a competitive advantage, because of the way in which we deploy it in our automated data pipeline, which is unique to IMGeospatial.  Our proprietary technology enables our AI to precisely and accurately structure data in an unsupervised fashion, reducing our reliance on costly human resources to generate business intelligence from raw data.
We don't use AI for everything, because it's not a 'fix all' thing, it's just a tool.  The key is in picking the right tool for the job and understanding how to use it in the best way.  It's about understanding what you're trying to get out of data and if you can do it via an automated data pipeline.
Q4: Is AI a challenge/liability when working on projects for the insurance industry? How do you understand and deal with bias?
We strip human bias from inherently flawed human systems, accepting data for what it is, which is imperfect.
As the ecosystem of data expands, so do the opportunities to impact the quality of raw data we use and structured data that we create.  For instance, sensors break, views are obstructed, and human intervention brings human error.  Traditional engineering practices "clean" the data to improve their results.  But we live in an imperfect world filled with imperfect, open data, so AI must be able to recognise how errors or gaps bring truth and reality to insights, rather than model human bias into results.
Our proprietary technology automates the QA process and can model the impact of errors in data, rather than ignore that data altogether. This minimises the potential for human bias and, as a bonus, allows us to use smaller data sets that lower the underlying cost of business intelligence.
Q5: IMGeospatial has completed projects with the likes of the World Bank, Anglian Water and the Royal Institute of Chartered Surveyors (RCIS) to name a few. What does actionable intelligence look like in each of these diverse cases?  
IMGeospatial has partnered with three clients to address the biggest water related threats to our livelihood: flooding, water scarcity and water quality.  We provide business intelligence that helps them to proactively manage their water systems, build resilience in their communities, and ultimately minimise risk and impact.
In the UK, water utilities and the government bodies that regulate them, have ramped up their efforts to reduce water loss, but inaccessible private lands and vast rural areas make it difficult to locate where these losses occur in a timely and efficient manner.
IMGeospatial is helping a large UK water utility take the guesswork out of this process. Using various sources of publicly available and remote sensed data, we're empowering leakage analysts to identify and investigate water loss in the District Metered Areas they cover, and have provided them with a work order system that will increase the efficiency of field officers to access and address those issues.
Again, in the UK, the country's water supply is constantly threatened from diffuse pollution. However, with some catchments exceeding 1,000 km2, identifying the various sources of pollution is a daunting, if not impossible challenge for water companies.  We're helping a water utility to tackle this challenge with technology that can not only identify and locate land and crops that are highest risk, but that can also determine the aquifers that they're most likely to impact.  Using a variety of data sources, we quickly and cost-effectively identify points of interest to which a catchment field officer can be dispatched to investigate, saving valuable time and resources for our client.
In the insurance sector, we've worked with the Royal Institute of Chartered Surveyors to help them autofill their Rebuild Calculator.
Finally, IMGeospatial is providing the World Bank with an automated data pipeline and field tool that helps resource-constrained urban planners in Tanzania to assess their communities' flood exposure, make recommendations that build flood resilience and plan better for emergency response teams.  Also, since planners operate in an environment where mapping of communities is a significant challenge, our data delivery tool enables them to gather, input and share useful structure and land use details.
Q6: IMGeospatial had its origins in assessing the risk of floods. You have come a long way in the past 3 years. What does the future look like?
IMGeospatial started out in helping a water utility in the UK to identify the pluvial risk of their infrastructure, and we came to realise very quickly that our automated data intelligence can be applied to solve problems in a multitude of sectors.  In a short space of time, since 2015, we've worked with the likes of the World Bank, numerous utility companies, insurance organisations, the European Space Agency and more.
In the future, we will continue to work in tandem with our existing clients and partners, while also branching into new sectors, tailoring the most effective and cost efficient, data related solutions to pretty much any business problem.  Always with a focus on creating positive societal change.  We'll also continue to champion and campaign for diversity of thought, which is critical to avoiding bias in the AI revolution.
Q7: IMGeospatial seems to be working with an enviable tech stack; do you maybe provide us some insights into it?
Our primary technology is called AIMEE, which stands for Automatic Intelligent Multi-feature Extraction Engine.  It's an unsupervised ecosystem of algorithms that uses machine learning, AI and remote sensed imagery to create Automated Business Intelligence. AIMEE 'Digests, Distils and Disseminates' remote sensed data to produce industry or sector specific intelligence, which helps businesses in multiple sectors to solve any number of problems.  The insights that it provides are tailored to whatever the client needs, enabling them to make efficient and effective decisions, saving them time and resources.  This has a knock-on effect of saving their clients time and making processes for the end consumer smoother.
Take insurance for example, our clients have a data rich view of the landscape with ninety five percent accuracy, which removes the necessity to send a surveyor around to manually measure and identify things.  It also means that their customers don't need to manually submit loads of details to ensure they're getting the right level of cover, as the data is already there.  The technology and insights that we provide frees people within our clients' teams from getting bogged down in data processing and analytics, enabling them to concentrate on solving bigger picture problems and putting their core stills to better use.
Q8: You are based out of Slough, UK, which isn't too far from London (the home of Geovation). With all this talk of Brexit, how's the start-up scene?
Last I heard, the start-up scene is booming; I recall the chancellor of the exchequer saying a few months ago that one tech start-up is registered in the UK per hour, which is staggering.  Within any business there are always problems, Brexit is just something else that may be added to the mix, we'll have to wait and see what comes up and deal with any issues along the way, if there are any.
Q9: What's your advice to budding geo-entrepreneurs wanting to build their own business?
As with any entrepreneurial new venture you need to be genuinely passionate about what you're doing (which will help with the 4.30am starts!) and believe in the positive change that you have the capability of making to global society.
My advice to any budding geo-entrepreneurs is to embrace diversity in all its forms, gender, sexuality, geographic, professional backgrounds and so on, to avoid bias and to foster true diversity of thought.  Also, to embrace collaboration, which I think applies to established players as well as new kids on the block.  We can all achieve so much more if we're prepared to support one another, share ideas and resources.
What we're doing benefits people on the ground in very real terms.  From estimating the flood risk profile and estimated financial impact for an urban planner's ward in Tanzania, to identifying with accuracy the sources of diffuse pollution in a water catchment manager's aquifer, or enabling insurance adjusters to calculate the replacement cost for properties in their covered portfolio.  No two days or scenarios of the people that we're helping are the same.  It's a very rewarding path to tread.
Q10: Any closing comments?
Isn't geo awesome?!  Thank you to Muthu and your readers for your support and interest in IMGeospatial.  If you'd like to know more about what we do you can visit www.imgeospatial.com follow us on Twitter @IMGeospatial or find us on LinkedIn.
---
The Next Geo is supported by Geovation:
Location is everywhere, and our mission is to expand its use in the UK's innovation community. So we're here to help you along your journey to success. Get on board and let's start with your idea…
Learn more about Geovation and how they can help turn your idea into reality at geovation.uk
---
About The Next Geo
The Next Geo is all about discovering the people and companies that are changing the geospatial industry – unearthing their stories, discovering their products, understanding their business models and celebrating their success! You can read more about the series and the vision behind it here.
We know it takes a village, and so we are thrilled to have your feedback, suggestions, and any leads you think should be featured on The Next Geo! Share with us, and we'll share it with the world! You can reach us at muthu@geoawesomeness.com or via social media 🙂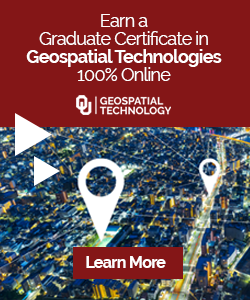 The community is supported by:

Next article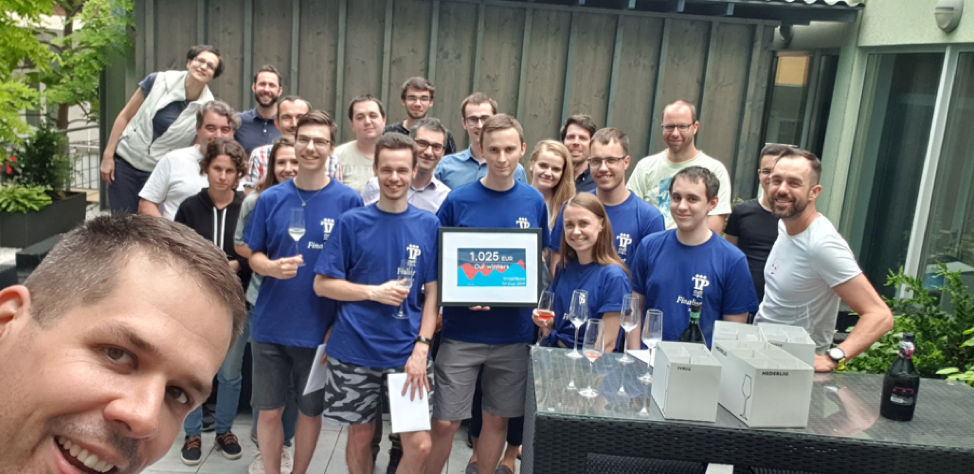 #Business #Featured #Ideas
Meet Instarea: The Slovakian startup that is helping major telcos monetize their big data
Telecommunications companies probably have petabytes of information about their customers – location records, meta data about calls and much more. If structured properly (and data privacy handled correctly), this data can be quite valuable.
This is where Instarea, the Bratislava based startup comes into the picture. Instarea is a big data monetization company which through its Market Locator solution helps major telcos monetize their big data and provide it to internal marketing as well as 3rd party businesses and the public sector for location intelligence, risk scoring or targeted marketing. We interviewed Matej Misik from Instarea on #TheNextGeo series to learn more about their business, their tech stack and their vision for the future. Read on!
Q1: Matej, thank you for taking the time! Let's dive right in! You were working at a consulting firm before you decided you decided to cofound Instarea. While it's easy to connect the dots today looking backward; What motivated you to take the leap of faith and start your own company?
At the time it actually didn't seem as such a leap of faith. It was about taking the insights and knowledge we had from consulting in the telco / banking industries, and rather than "just" offering consulting services we decided to build a product of our own.
Q2: Instarea's main business involves monetizing telecommunication data. Why telecom data? What made you believe that this is a problem area for big telecom companies?
This comes back to our background in telco. Our very first product was called Callinspector, which was a telecom expense management software. While, by now, we stopped developing Callinspector, it gave us a deep understanding of telco data and a very useful network in the industry in Slovakia. This proved invaluable for our eventual pivot towards Market Locator, which is currently our primary focus. It uses telco data for location intelligence, targeted marketing and FinTel API scoring for banks.
Now, back to your question, telco data are probably the most valuable (single sector) data for population analytics and targeted marketing, plus they have strong potential for fintel scoring or various smart city solutions. Most people have their phones with them most of the time. What we thus focused on, and what many telcos lack, is a self-service platform which allows smaller clients to individually launch a targeted campaign or analyze insights from telco data. All this without exposing our privacy and that of individual telco service users.
To maybe put it into perspective – a telco typically has monthly average revenue per user (ARPU) in the ballpark of 5 to 50 EUR. Facebook generates advertising revenue of 1 to 10 EUR / user / month. A proper data monetization approach could have the potential to increase a telco's ARPU by up to 20%.
Q3: Today, you work together with the likes of Deutsche Telekom, Orange and O2. Telecom companies aren't necessarily known for their risk-taking. How difficult was it to convince them and get access to their data as a startup?
Definitely wasn't easy 😊. However, with our consulting background we had a good "name" among the telcos and from the beginning we were very clear, it is not about giving us (or anyone else for that matter) access to their customer's data. Our architecture focuses on anonymizing and aggregating the data within the infrastructure of the telco on a back-end before feeding the front-end in the public domain with purely statistical aggregated data insights. We understand and appreciate this concern for privacy, which is also one of our main priorities, as we too are a telco's customers at the end of the day 🙂 And for telcos, once they understand their customer data is secure and they see the size of its monetization potential, the talks usually move forward.
Also, it very much varies from telco to telco and there are large regional differences in what is perceived as challenging. Yet, unsurprisingly, for many of them outside regulations, like GDPR, together with internal data policies or concerns with internal IT deliverability are perceived as the main challenges. As we have done deployments in multiple countries (also within the EU & it's GDPR sphere of influence) with several telcos we have seen & been able to overcome these hurdles. For instance, in Slovakia where we have connected all three largest telcos into one data platform or in Saudi Arabia where we cooperate with the largest telco in the region – STC.
Q4: Do you see GDPR as a limiting factor or did it simplify your legal framework, actually enabling you to clearly define the boundaries? How does Instarea ensure location data privacy?
Both, telcos and we at Instarea, have to take GDPR as well as the general public perception of data privacy very seriously. In this light we designed the architecture of Market Locator to maintain strict separation between where personal data is stored & processed, based on what consent and where only anonymized and aggregated statistics are available for customers in a public front-end.
Even with this "security by design" setup European telcos tend to be sensitive about any topic which may have an impact on their GDPR compliance or public perception for that matter. On the other hand, GDPR has created an opportunity for telcos as they are one of the few industries which has been collecting consents from customers and additionally where customers tend to extend their contracts on a bi-yearly basis. This provides them with ample opportunity to explain the benefits of providing consent and thus increases the value stored in the data they have. 
Q5: Your main product "Market Locator" is aimed at targeted mobile marketing. In a sense, it sounds like Google adwords for location-based marketing. Is that a fair observation?
That is a very fair observation and it was one of the conception ideas when we were designing Market Locator. We really liked how the online giants made powerful marketing tools available in self-service for businesses small & large. The way Market Locator is set up is an end-customer chooses their targeting or analysis criteria, such as age, gender or frequency of travelling abroad. Based on these criteria the customer can either deliver location based targeted marketing to this group of selected people directly through e.g. SMS or MMS, or they can make generate a location intelligence / population analytics report. So, to extend – not just Google Adwords, but also Google Analytics, but for the physical world.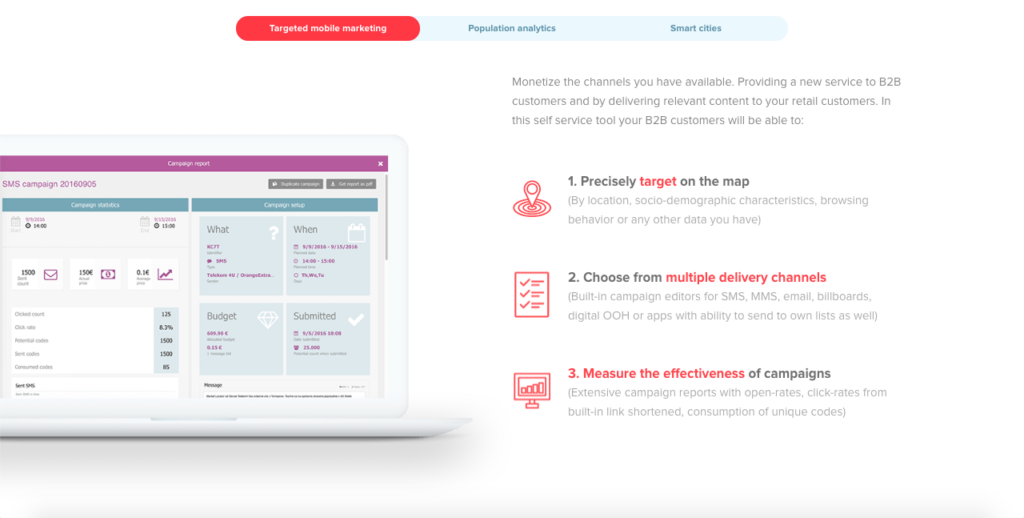 Q6: Taking location data from telecoms and turning it into the "Google Analytics" for the physical world sounds simple on paper but what were some of the major engineering challenges in building such a platform?
Initially it was about creating an architecture with which a telco is comfortable – that keeps individual sensitive data completely in the infrastructure and in the control of monetizing parties. This requires us to create the anonymized & aggregated "data layers" I mentioned earlier, which are basically cartesian products of enormous data sets (creating even more massive data sets 😊). Some of the data layers we create on a daily basis contain 50 billion data rows.
Another interesting challenge was when we wanted to start utilizing real-time data from telco tower signaling. To explain – telco data typically gets processed once a day in a batch processing in the enterprise data warehouse, or EDW, after which Market Locator updates the data insights in the platform. For some cases day-1 data is not sufficient, and for these we need to process what is going on within the network in real-time. This means processing 10s of thousands of events every second and making a decision about what to do with such an event. This was quite an engineering challenge. I guess the list of challenges could go on & on 😊.The fact we had to build our own new GPU driven database from scratch, because nothing was quite fast & complex enough, says a lot.
Q7: What does your tech stack look like? Could you maybe give me a bit of insight?
As I mentioned earlier, since our back-end has to be implemented within telcos we reply on robust corporate Microsoft technologies for the core: MS SQL 2016+, .NET + Angular, for some custom data science usually R & Python and then obviously a bunch of further bits & pieces. With some of the technologies we have come to their limit in terms of speed, especially for complex polygonal calculations. For these we have developed the aforementioned proprietary GPU powered data-base called TellStory DB (what is pretty cool is that TellStory DB itself is currently the fastest for polygonal calculations in the world, according to our benchmarks). We work quite a bit with universities (Natural Sciences of Comenius University, Slovak Technical University) so quite a bit of the tech stack and methods then comes from these students & their need to try new things 😊.
Q8: Targeted mobile marketing is your main business area today. What does the future hold? Where do you see Instarea 3 years from now?
We believe the big data is the business of the future and so we are throwing all our weight behind Market Locator. We are working on our business development and in three years Market Locator will be helping telcos provide & monetizing data in a number of new countries. Active talks are currently underway in countries on three continents
We are also developing the aforementioned GPU database which will not only be used to improve our current offering (and enable us to confidently handle the data in telcos even exceeding 100mio subscribers). In its current form, it is already the fastest GPU database working with complex polygons in the world. Our engineering team has recently secured a second place in a tech competition with it, so there are also plans to have this as a standalone offering. An open-source version is cooking, so your readers can look forward to being able to use it privately soon.
Q9: You are based out of Bratislava, Slovakia. How is the startup scene? Is it easy to raise funds and attract talent?
Slovakia is a good place to be as a start-up. There are several international start-ups, such as Sli.do or Exponea and it is the headquarters of Eset and Sygic. The tech industry in Slovakia is booming and we are lucky to be part of it.
There are several good technical universities which produce many talented people. Moreover, Bratislava has a prime location in proximity to Vienna and Budapest. With our focus on telco, Slovakia is also a good playground – sophisticated telcos, limited size, standard EU regulation = ideal for validating our ideas without prohibitive technical cost.
Q10: What's your advice to budding geo-entrepreneurs wanting to build their own business?
Get in touch with us to get early access to the fastest database for complex polygon operations 😉
But seriously, I believe you are in the right area of business, reliance on geo data, mapping, movement behavior is becoming essential both in business as well as the public sector. It will take educating – both businesses as well as the public sector – but that is where geoawesomeness is lending a big hand.
Q11: Any closing comments to our readers?
We love interacting with geo-entrepreneurs and fans. Join our Strava Intarea Bikers Lounge or Strava We run Instarea clubs, follow our parties on Instagram and read our thoughts on Facebook. Ow, and hope to see some of you at the Telco AI Summit in Kuala Lumpur, where I will be talking about the monetization of data at telcos.
---
The Next Geo is supported by Geovation:
Location is everywhere, and our mission is to expand its use in the UK's innovation community. So we're here to help you along your journey to success. Get on board and let's start with your idea…
Learn more about Geovation and how they can help turn your idea into reality at geovation.uk
---
About The Next Geo
The Next Geo is all about discovering the people and companies that are changing the geospatial industry – unearthing their stories, discovering their products, understanding their business models and celebrating their success! You can read more about the series and the vision behind it here.
We know it takes a village, and so we are thrilled to have your feedback, suggestions, and any leads you think should be featured on The Next Geo! Share with us, and we'll share it with the world! You can reach us at muthu@geoawesomeness.com or via social media 🙂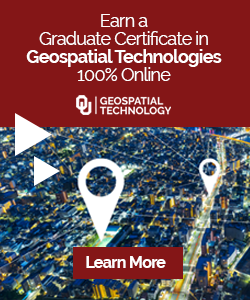 Read on