#People
How To Start Your Geospatial Career In Australia?
I have been lucky enough in my GIS career to work across the globe on a range of GIS related projects but the key underlying factor in all of these was being sponsored by or assisted by local organisations. It is not a matter of just picking a country and saying I want to work there, you need to find out the requirements for being able to do so and working in Australia is no different.
For over 10 years I ran GISjobs Australia, a leader in recruitment for the GIS industry in Australia, and by far the most common questions I got asked was "How can I work in Australia?"
There is not a single answer to this question as it relays on a range of factors. Factors like your age, qualifications, country, marital status, how long you want to work in Australia and more. I do not plan on providing a comprehensive solution here but just a guide for you to get the information you might be seeking for your specific situation.

Work Permits / Visas
Working in Australia in all cases starts with a work permit / visa, whether that is provided by a sponsoring employer or one that you obtain through the Australian Embassy closest to you. The Department of Immigration in Australia treats each case one by one and unfortunately it is not a quick process. I know people where the visa process has taken two or more years be approved. The longer you want to stay, generally, the longer the process will take.
Type of Work Permits / Visas
There are many options for people wanting to come to Australia to live and or work. The following list is directly from the Department of Immigration website – http://www.immi.gov.au/immigration/
Professionals and other skilled workers seeking work or business in Australia
People moving permanently to Australia or returning from overseas
Tourists, working holiday, people transiting, visiting family or friends, or visiting for business or an event
People studying or seeking study, training, or skills development in Australia
Education agents and providers
Employers who sponsor skilled people to work in Australia
Australia's Refugee and Humanitarian programs
Working in Australia
Surveyors and Spatial Scientists
One great thing for GeoSpatial Industry Professional is that the Australian Government recognises our skills as part of the "General Skilled Migration program". More information on the specifics of this category can be found at Unit Group 2322 – Surveyors and Spatial Scientists
Applicants in this occupation may be eligible for skilled migration under the following programs: Employer Nomination Scheme (ENS), Regional Sponsored Migration Scheme (RSMS), Points Based Skilled Migration visa, Temporary Business (Long Stay) (Subclass 457).
See:
Employer Nomination Scheme (Subclass 186)
Regional Sponsored Migration Scheme (Subclass 187)
SkillSelect (Points Based Skilled Migration visa)
Temporary Business (Long Stay) – Standard Business Sponsorship (Subclass 457)
A skills assessment is only required for certain visa subclasses in the skilled migration program. Please check whether a skills assessment is required for the visa subclass you want to apply for before contacting the relevant assessing authority.
Under the General Skilled Migration program, some occupations may only be available for state or territory government agency nomination. For a complete list of occupations, refer to the Skilled Occupation List (SOL).
See: Skilled Occupation Lists (Formerly Known as Form 1121i)
Visa Wizard
If you would like find out more about working in Australia there is a visa wizard on the Australian Immigration website. The Visa Wizard can help you find the Australian visa most likely to meet your specific circumstances.
Where to from Here
This is only the start of the process for working in Australia. Do not expect that it will be a quick process. If you want to work in Australia, start the process as early as possible; seek advice from the Australian Embassy closest to you or through the Immigration web sitewww.immi.gov.au and do not give up.
source: Empowernetwork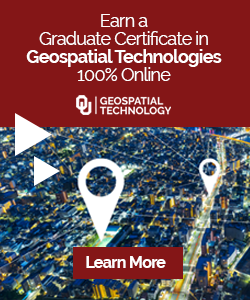 The community is supported by:

Next article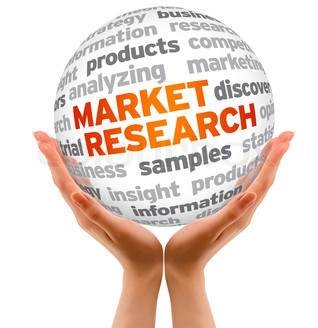 #Business
GPS Devices in Tracking, Fitness and PNDs: Market to reach $ 7 Billion in 2018!
Its interesting to note the number of Market Intelligence Research companies that have started to focus on Location Based Information and Applications, GPS and Geo-information. It is even more interesting and satisfying to note that the future looks bright for us – the GEO people 🙂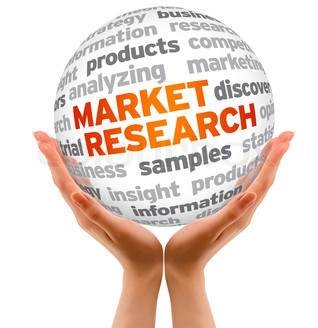 GPS Market forecast in 2018: One of the market research in this direction by ABI Research paints a wonderful picture of the GPS Devices market. With the large scale usage of Smartphone and Smart-watches, Glasses and more, I was expecting the demand for PNDs and Standalone GPS devices to be lower and to be replaced by built-in GPS chipsets. But guess I was wrong in a sense!
The report claims that the portable GPS-enabled devices will hold their fort and standing in the industry, thanks to emerging interest in fitness, tracking and other personalized devices like Bicycle theft trackers and so on. Technically these devices are intelligent devices that not only track your position but also does other computations but they are different from Smart-devices as their main function is to monitor the location which is then used to compute/track other information.
An excerpt from the report:
Senior analyst Patrick Connolly comments, "The overall market is forecast to grow from 33.3 million units in 2012 to 36.79 million in 2018, following a brief dip in 2013 as PND declines outweigh growth in other areas. Total revenues will undergo a brief period of fluctuation from 2013 to 2015, before rising to $7.14 billion in 2018."
Dominique Bonte adds, "The markets for cycling computers, health/elderly, and fitness are starting to get interesting. As ASPs decline and smart watches become a more established part of our lives, the addressable market will be eaten up, limiting the growth potential for dedicated fitness devices. Looking longer term, ABI Research has forecast very strong growth for HUD/eyewear devices, particularly in the fitness, golf, and cycling categories. It would not be surprising to see an acquisition in this space over the next 12 months."
The full report is not available unless you pay for it (and am sure that is going to set you back by a few thousand dollars at the least). But surely the future looks brighter for Positioning and GPS based devices 🙂
Source: ABI Research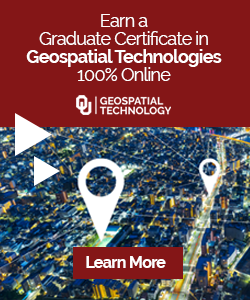 Read on