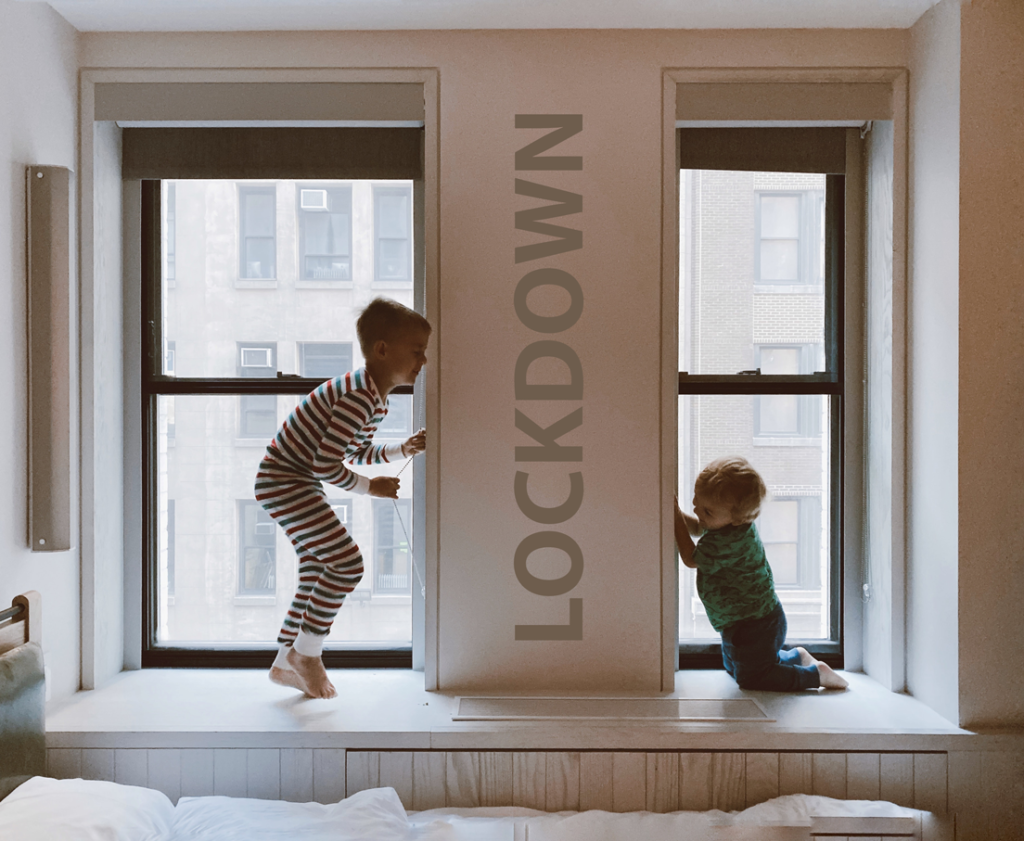 #Featured #Fun #Ideas
How to keep your kids (and yourself) busy with maps during the Covid-19 lockdown?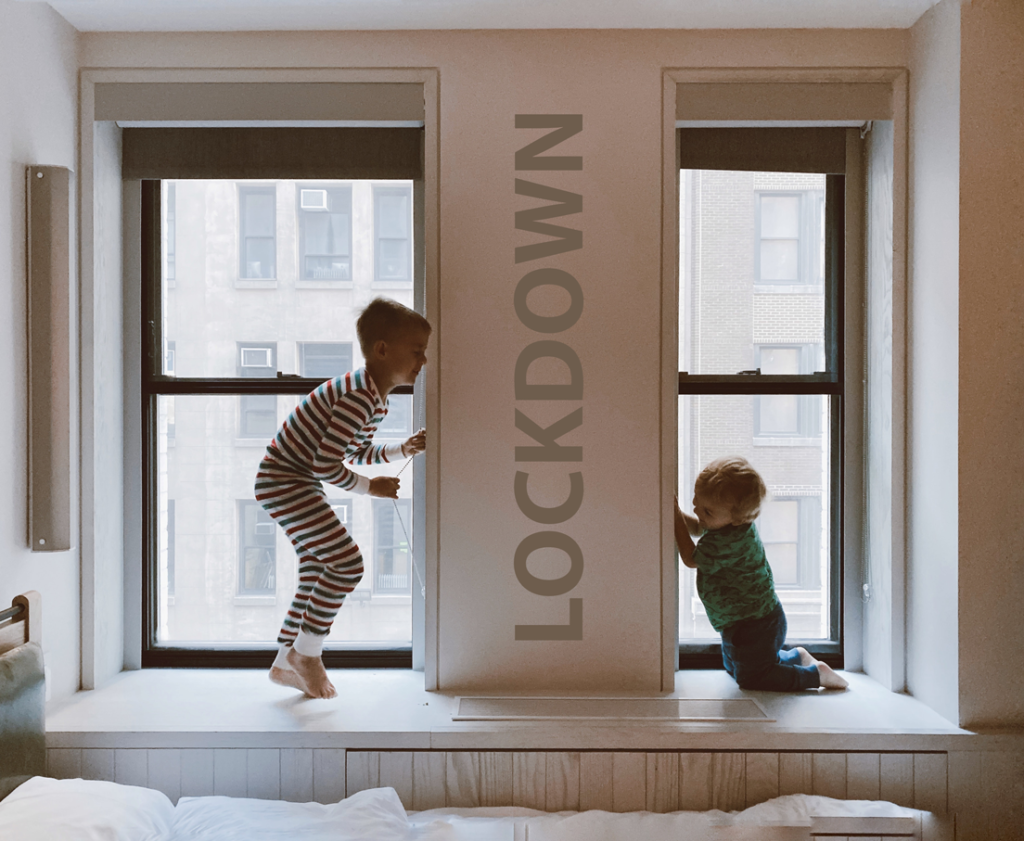 The global lockdown is a challenging time for everyone, but especially for parents. We love spending time with our kids but after a few weeks, giving them something to do and getting 30 min of quiet time to think and focus is priceless… (Or is it only me? Let me know in comments below). So why don't you kill two birds with one stone? You can keep your kids busy and get them to know what mom and/or dad do for a leaving?
Below you'll find a few ideas that might bring your little ones (and yourself) a bit of GeoGeek fun during this difficult time.
1. Illustrated Atlas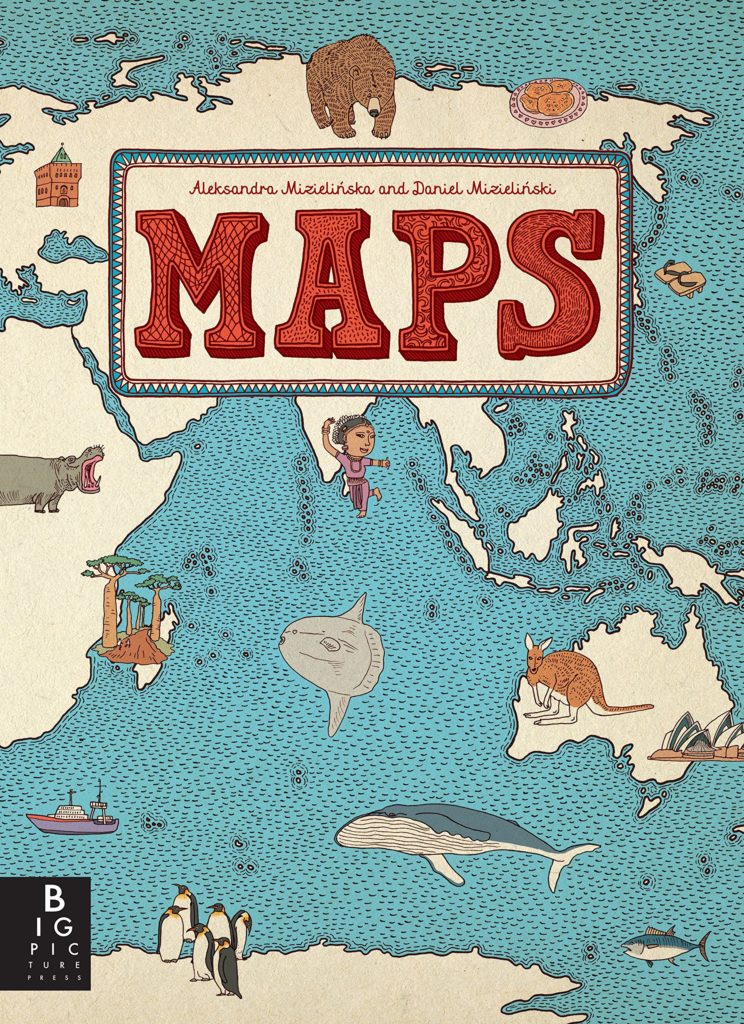 "Maps" published back in 2013 is a great treat for both young cartographers and armchair travellers. The book features plenty of handsomely detailed illustrated continent and country maps including major industries, regional insects, birds, fish, and other animals, plants, crops and prepared food, as well as famous people. Your kids will learn a lot and you might refresh yourself some geography facts;).
You can get it on Amazon for about $25.
2. Outline maps for colouring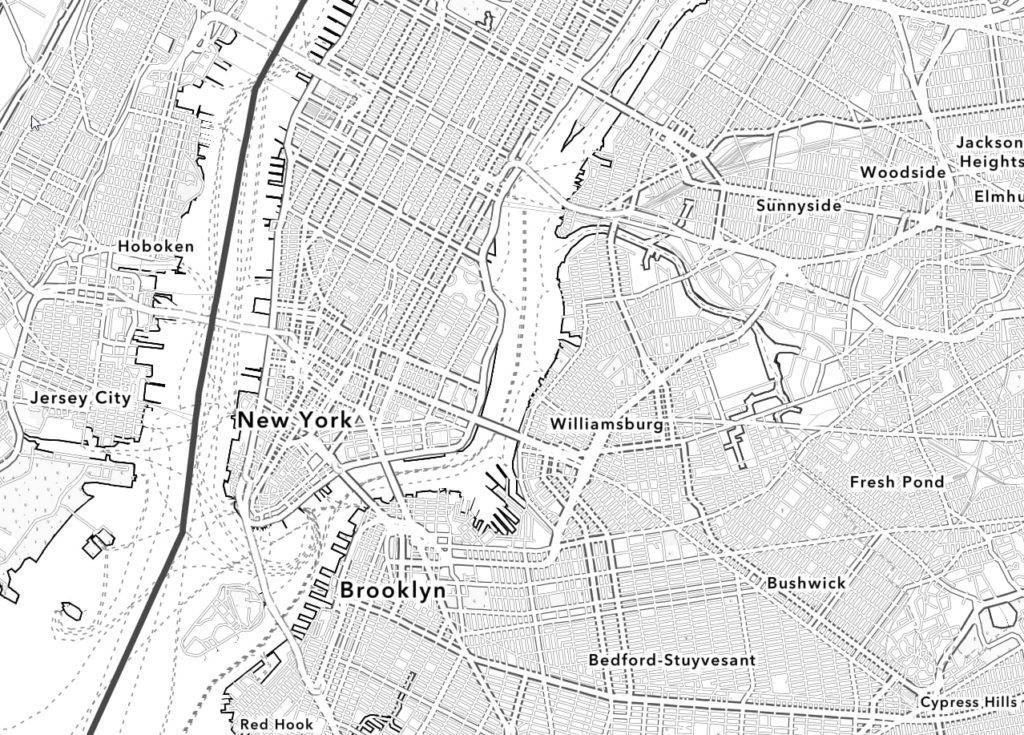 Kids love colouring… So instead of colouring another Spiredman or Star Wars character you can give them a possibility to do it with maps. Esri published a nice set of outline maps that you can print at home. They've also created a web map where you can create an outline map of your neighbourhood. It's quite awesome.
3. Augmented Reality Interactive Globe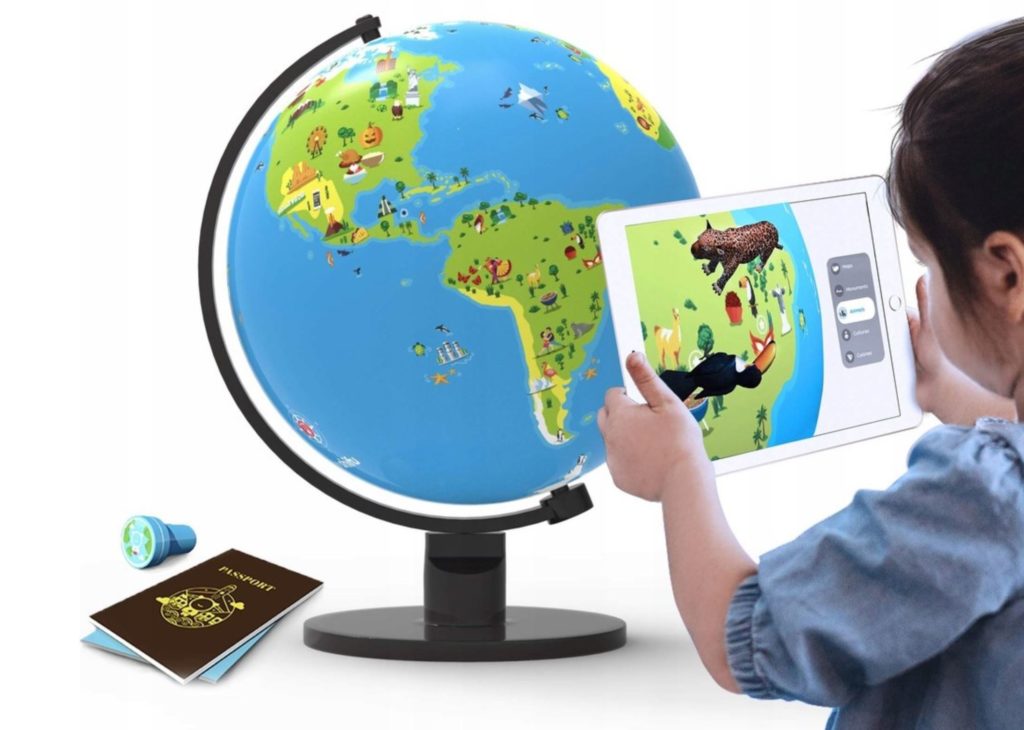 If your kids can't survive more than 5 minutes without an iPad, why don't they do something useful? Shifu Orboot is a physical globe and iPad app that takes your child on an augmented reality-based journey around the world. It sounds like a lot of fun although I haven't tested it so far.
You can get it on Amazon for about $55.
4. Map quizzes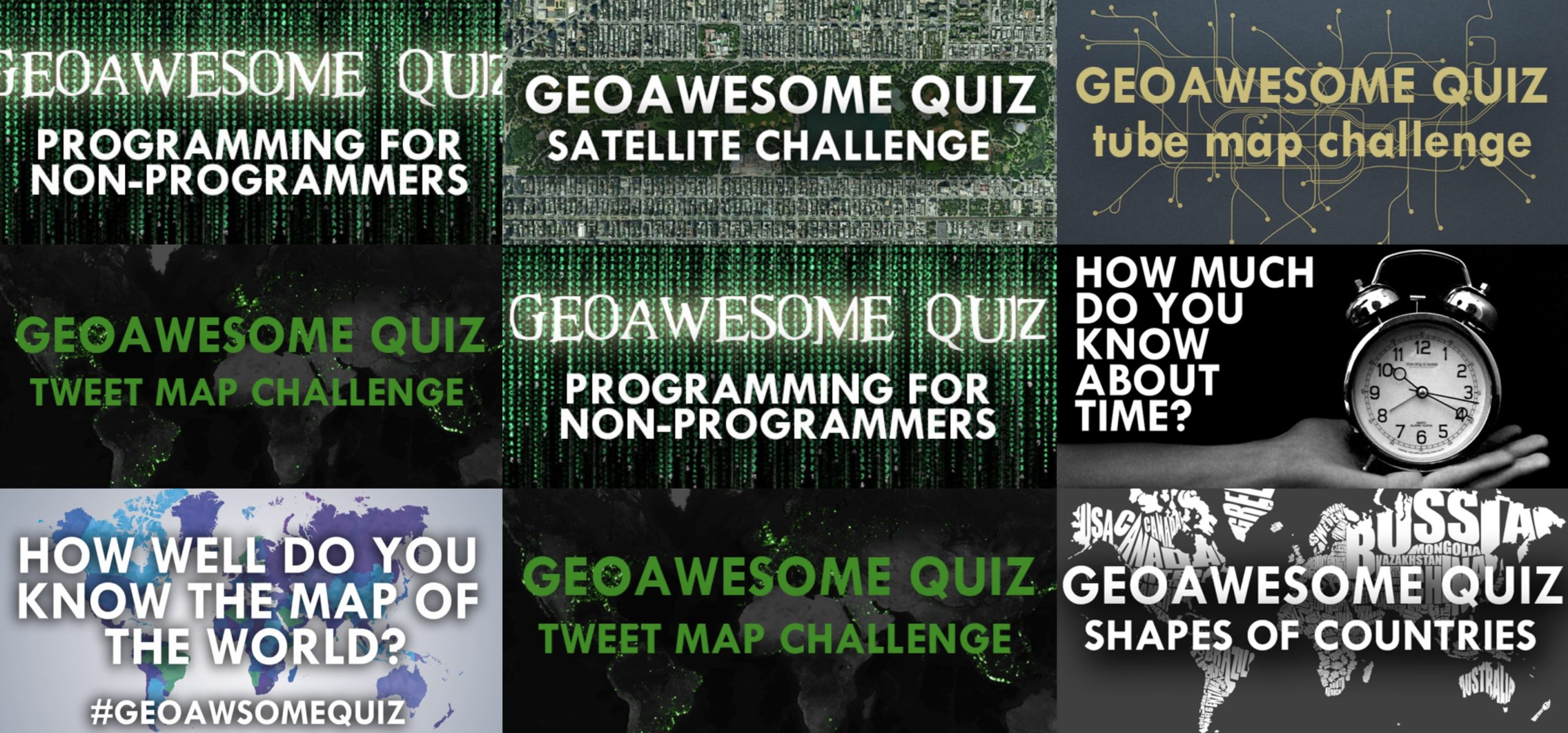 If you're a competitive type, we recommend you spend some time on our geography quizzes. You can play, learn, score, and compete with your family.
5. Map puzzles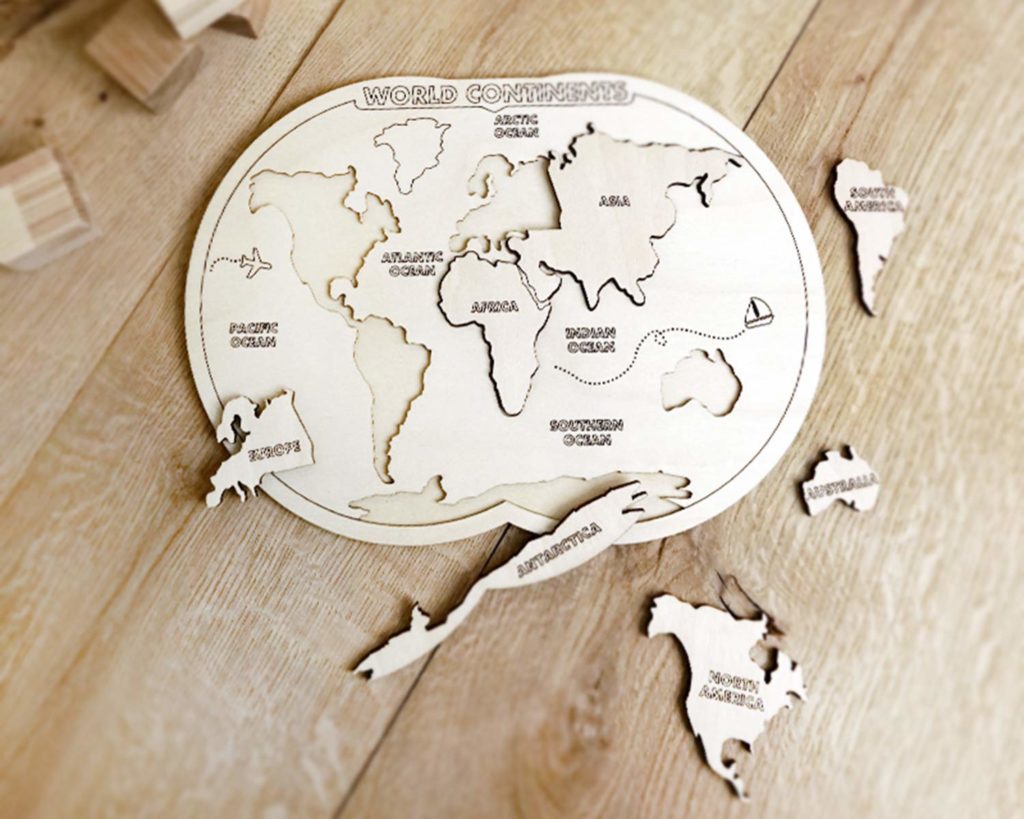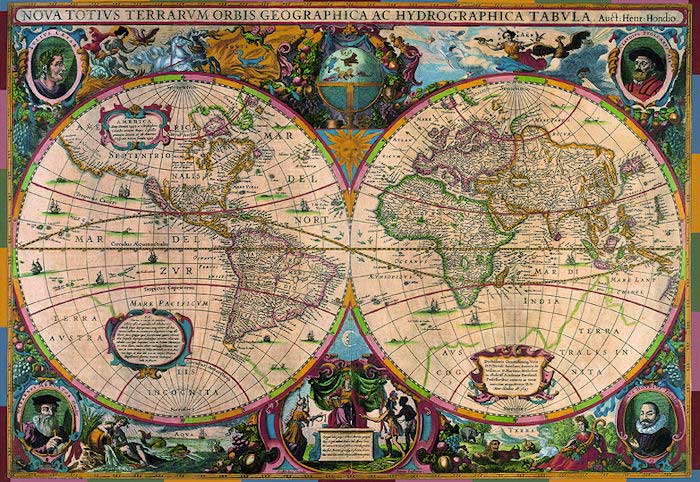 It can be as simple as 7 elements and as difficult as 3000 pieces. Map puzzles are always fun! You can find dozens of different options online.
6. Online map games

There are plenty of cool geography games available online. One of our favourite is GeoGuessr that started as a small web app that gives you the challenge of guessing the locations of a series of random Street View images. After you've made your guess, it reveals the real location, and awards points based on how close you get. It's so addictive that it gained a lot of attention and grew with plenty of features and option.
You can also find a lot of different games on Geoawesomeness.
Have fun and stay safe!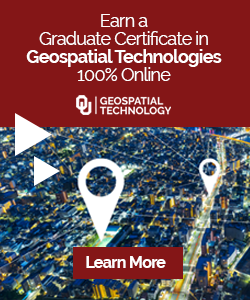 The community is supported by:

Next article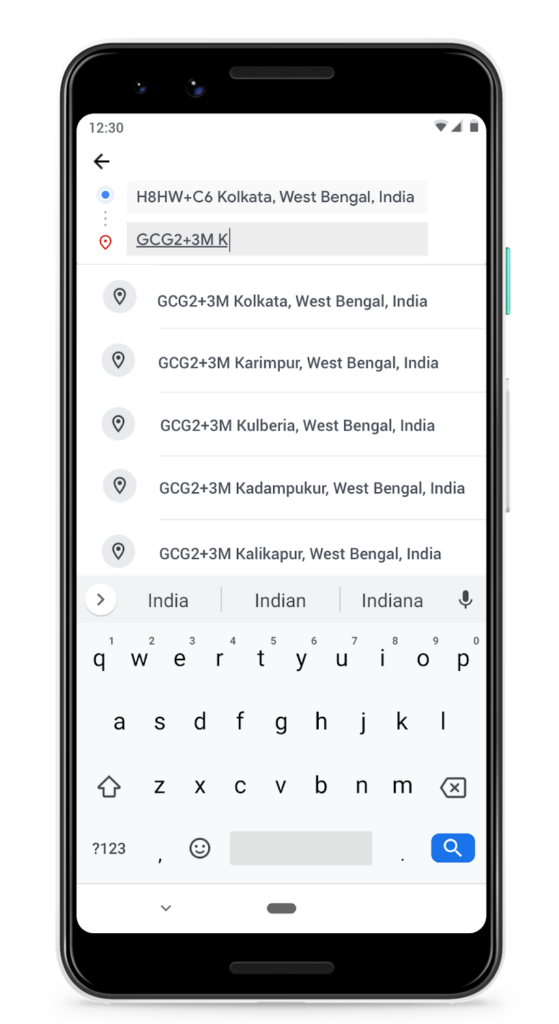 #Business #Featured #Ideas
Google's open-source digital addressing system Plus Codes now in Places Autocomplete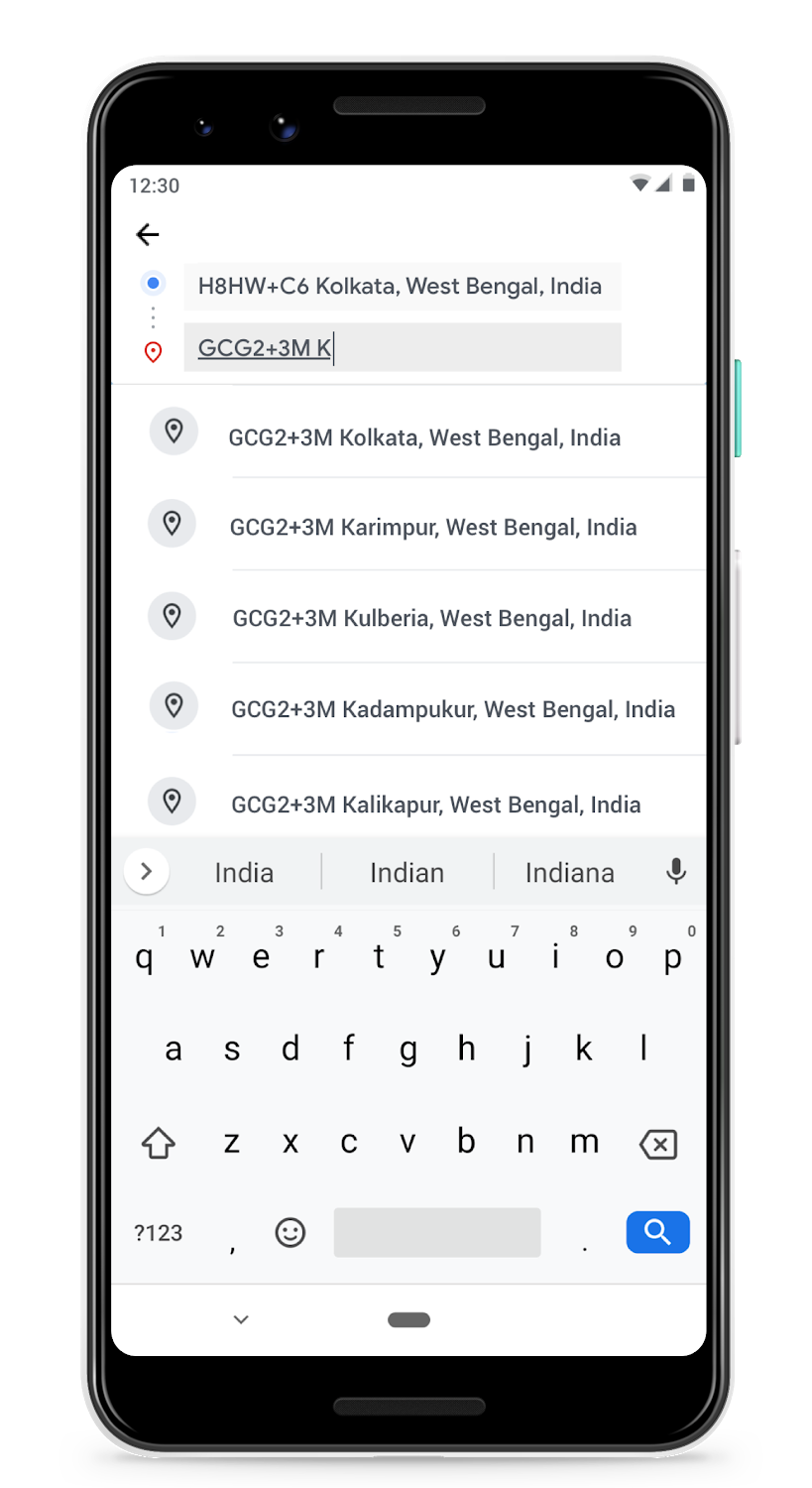 Google has integrated its digital addressing system Plus Codes into Place Autocomplete across Places API, Places Library in Maps JavaScript API, and Places SDK for Android. This means anytime the first letter of the town or locality in a Plus Code address is typed into a location-based service app, the application will automatically start returning Plus Code suggestions. Places SDK for iOS will also receive the integration soon.
What are Plus Codes and why do we need them?
You and I may not realize the importance of having a precise, searchable address. But there are countless others who are struggling to access critical services like mail, deliveries, voter registration, and emergency services on a daily basis.
According to the World Bank, half of the world's urban population lives on an unnamed street. This is why, for more than half a decade now, a group of engineers at Google have been working to provide digital addresses for places that lack a traditional addressing system.
A Plus Code is an address based on the latitude and longitude coordinates of a location. Each code is 10 characters long and consists of two parts:
The first four characters are the area code, indicating a region of roughly 100 x 100 kilometers
The last six characters are the local code, identifying the neighborhood and the building, measuring roughly 14 x 14 meters (or about half the size of a basketball court)
The code can also be combined with a locality. For example, Google's HQ can be described as either "849VCWC8+R9" or "CWC8+R9 Mountain View".
Benefits of Plus Codes
The biggest advantage of Plus Codes is that unlike other alternate addressing systems, they are open-source and free-to-use. There are no licensing fees or other costs. Also, since Plus Codes do not use country codes, they work in places that haven't been mapped. Similarly, they can be used in disputed territories also. And they work just the same if you are accessing Maps in offline mode.
Arguably, it could take some effort to memorize a Plus Code but it may help to remember that places that are close to each other have similar plus codes. This makes it easy to work out if you are near to, or far away from your destination. You can always print out the Code as a grid on paper, posters, or signs!
The following video will help you understand how Plus Codes are being used to provide addresses to residents of underserved urban communities in Kolkata, India:
https://www.youtube.com/watch?v=Et-TYqpOV2s
Now that Plus Codes have been integrated into Places library, end-users will be able to indicate their precise locations to businesses and receive crucial goods and services that were difficult to access before. And businesses can better serve existing regions or expand their operations to new regions they couldn't serve before.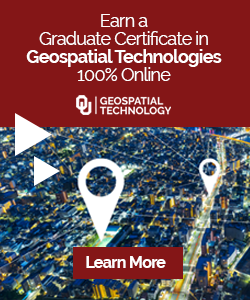 Read on